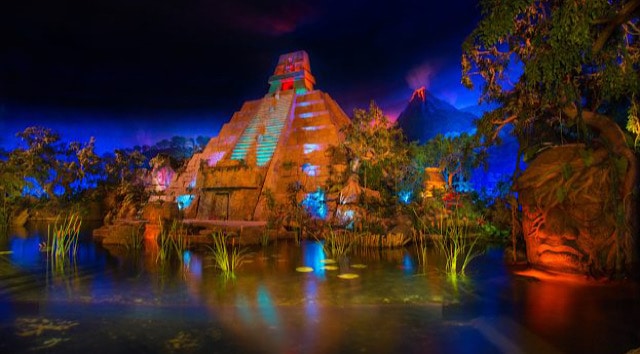 Gran Fiesta Tour Starring The Three Caballeros is an easy-going attraction that guests can count on as a break from the heat or the crowds. But, not even this hidden-away ride is safe from the clutches of 2020.
A Gran Tour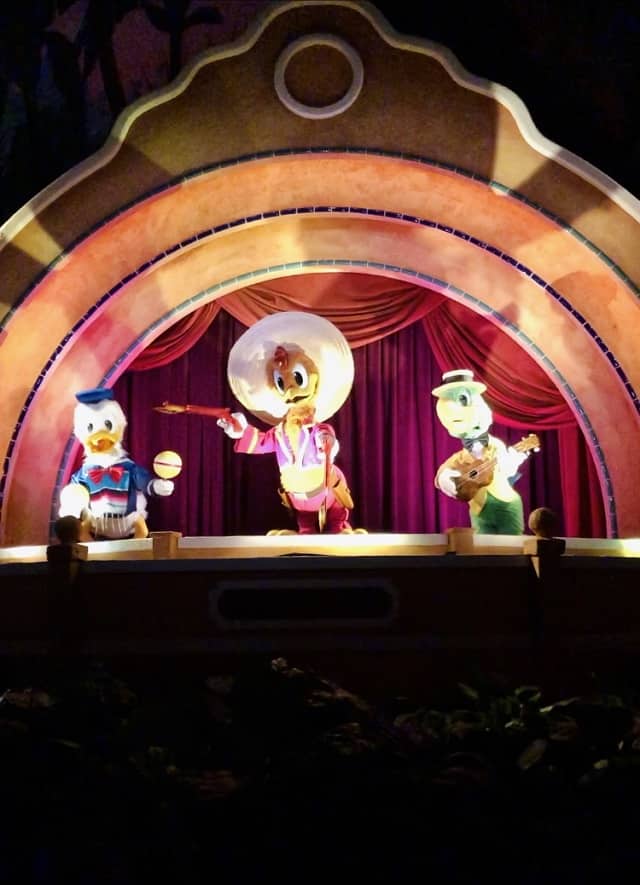 Gran Fiesta Tour Starring The Three Caballeros is located in EPCOT's Mexico Pavilion. It is inside of the Pyramid, and many guests do not even realize it is there.
However, those that know about it are treated to a musical dark-ride aboard a boat. It is similar to attractions like Na'vi River Journey and it's a small world.
The ride is based off the film The Three Caballeros, which was released in 1944. The movie is presented in vignettes and stars Donald Duck, Jose Carioca, and Panchito Pistoles.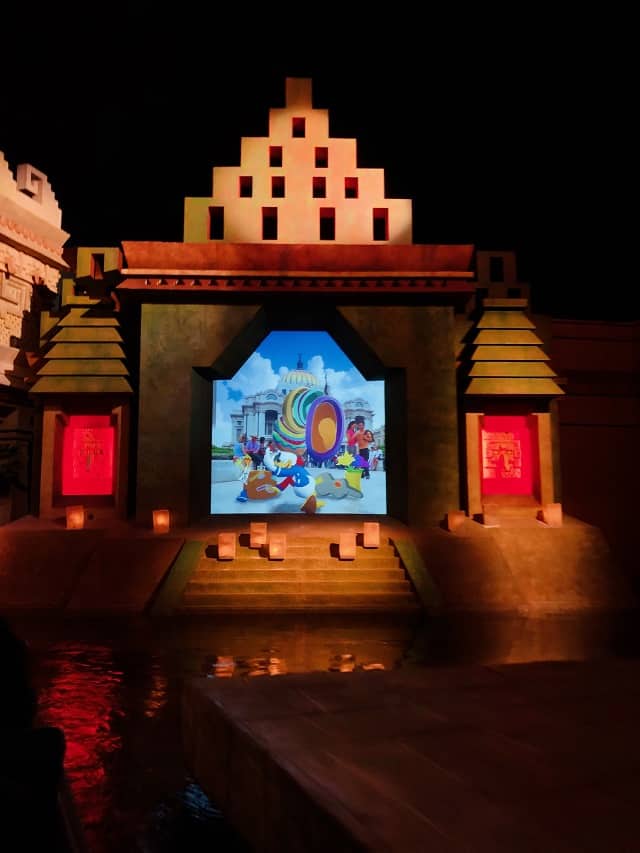 If you love Donald, Jose, and Panchito, you can also catch them on their new show. The Three Caballeros animated series is available for streaming on Disney+.
Gran Fiesta Tour opened in 2007 replacing its predecessor El Rio Del Tiempo, which had been open since 1982. The attraction mixes film, scenery, and animations to tell its story.
The ride's story line is relatively simple. The Three Caballeros are supposed to perform a concert, but Donald has gone missing, and his pals need to track him down.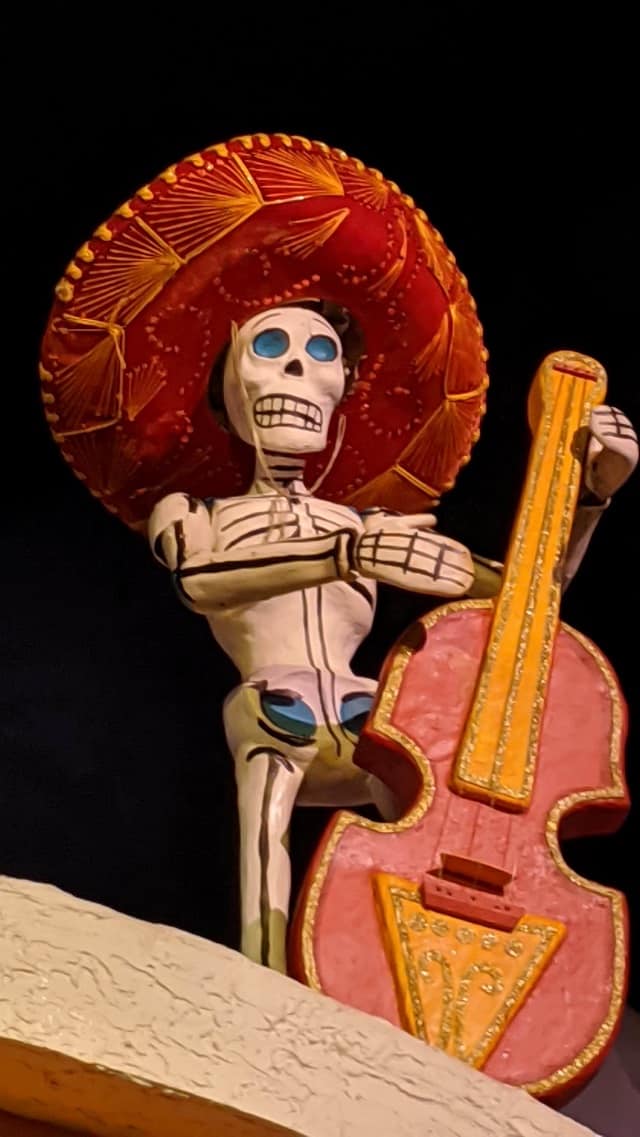 As the friends look for their amigo, they visit a a multitude of scenes in Mexico. Riders can spot skeletons, pinatas, and even fireworks.
In the end, the Caballeros reunite. Donald appears in time for the concert.
A NEW Missing Caballero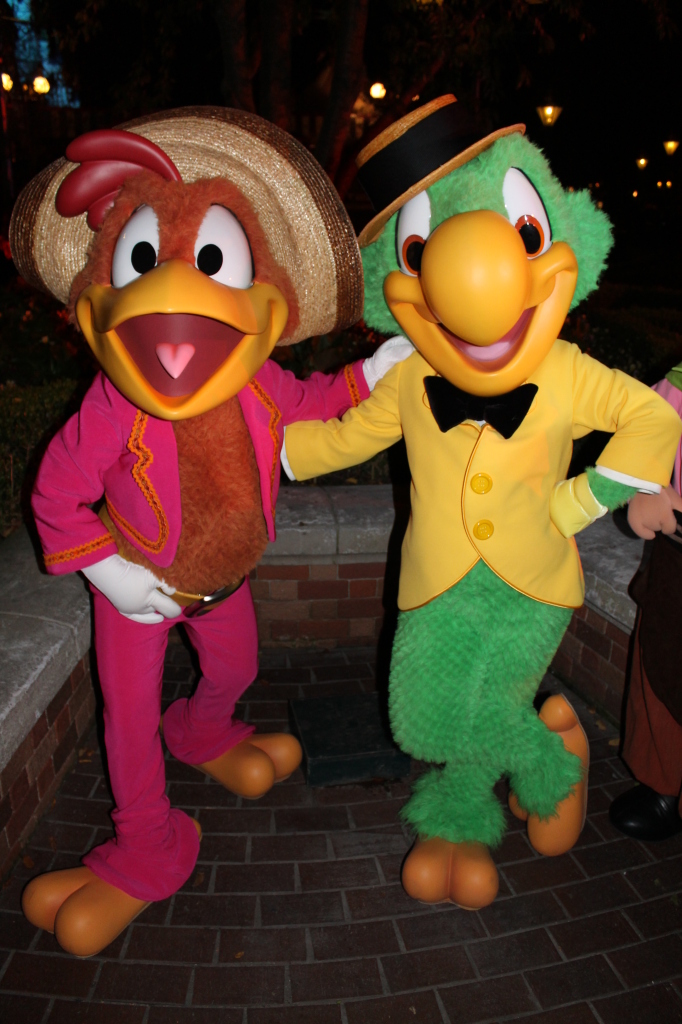 But, now it seems one of the OTHER Caballero's is missing! As the ride concludes, the boat passes an animatronic trio of Donald, Panchito, and Jose singing the feature song from their film.
However, it looks like these guys are getting a taste of what it feels like to be a Timon and Pumba in Can you Feel the Love Tonight. Their trio is down to two!
Jose Carioca is missing! The Brazilian Parrot fell over several days ago, and he has vanished.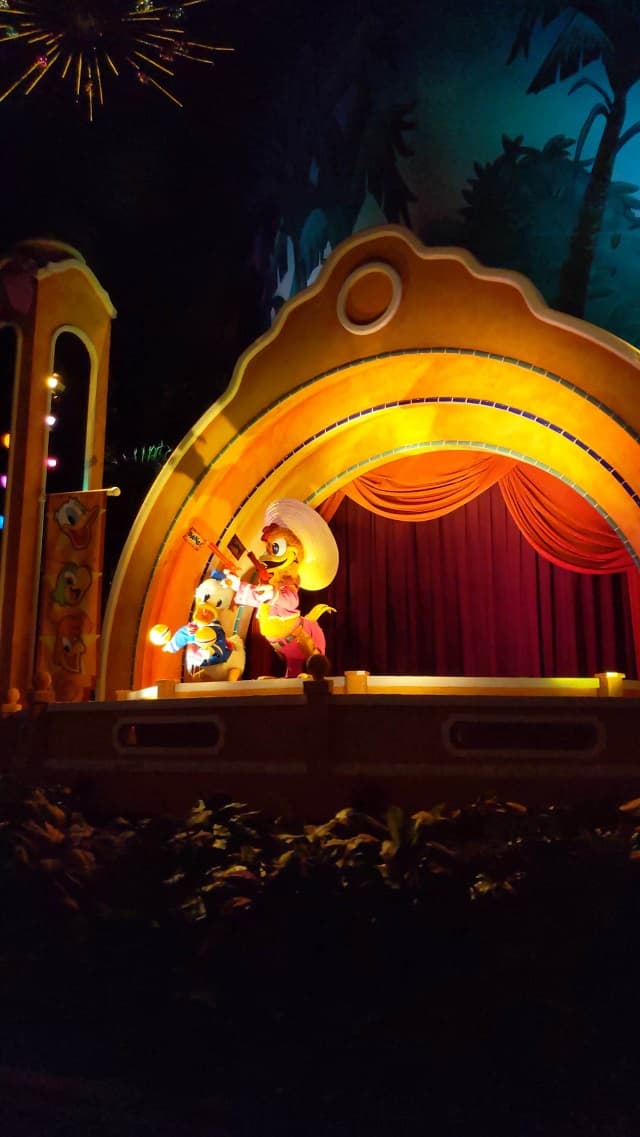 Jose Carioca is missing!
Disney is reportedly repairing him, and we surely hope he returns soon. The song lyrics "We're happy amigos! No matter where he goes/The one, two, and three goes/We're always together" just don't make sense without him.
Kenny grabbed a video while he was visiting EPCOT the other day. Check it out below.
The trio of animatronics were first installed in the ride in 2015, 8 years after the ride's opening. We're hoping that it will not take another 8 years for the three pals reunite!
Have you been on the ride since Jose's disappearance? Let us know your favorite in the comments on Facebook and in our Facebook group!