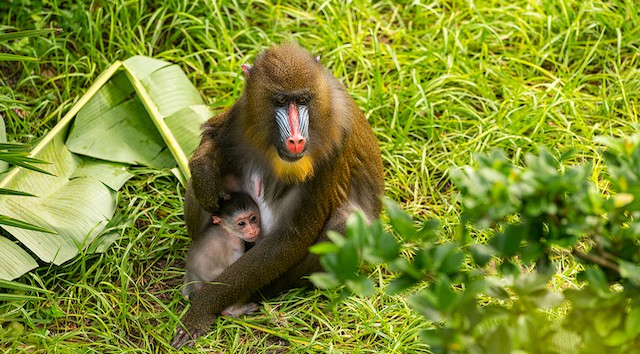 The amount of babies being born at Disney so far this year is sending the cuteness factor into overdrive! Check out the adorable details of this newest addition below.
This past weekend, the Disney family welcomed the newest addition: a baby mandrill! Born on July 25, the infant was the first two dad, Linus, and mom, Scarlett.
According to Disney Parks Blog, mom and baby are doing well and spending lots of time bonding.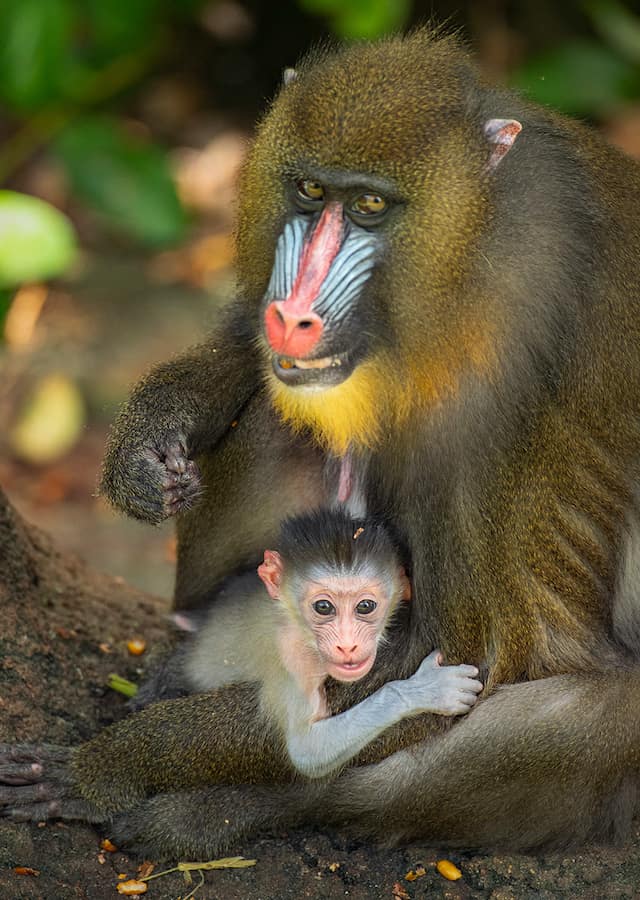 In fact, their bond is so close that at the baby's neonatal exam, the veterinary team wasn't able to determine if the baby is a boy or a girl just yet, because mom is keeping the infant so close to her belly.
Scarlett and baby have already begun making short appearances in their habitat on the Kilimanjaro Safari, joining the other members of their mandrill troop. 
Check out this adorable video:
Even though the babies are small, did you know mandrills are the largest species of monkeys in the world?!
They are found in African rainforests around the Equator. However, they are endangered due to the fact that their habitats are being cut down because of deforestation and poaching.
We are thankful for the efforts of Disney animal care experts and the Association of Zoos and Aquariums. The birth of this mandrill allow for repopulation along with a healthy and genetically diverse group of mandrills.
You can catch some of the mandrills in one of Disney's newest documentaries hitting Disney+ soon: "The Magic of Disney's Animal Kingdom." You'll get a peek behind-the-scenes as the stories of these animal care experts and the animals they care for come to life this fall on Disney+
More details can be found HERE.
Other Recent Baby Animals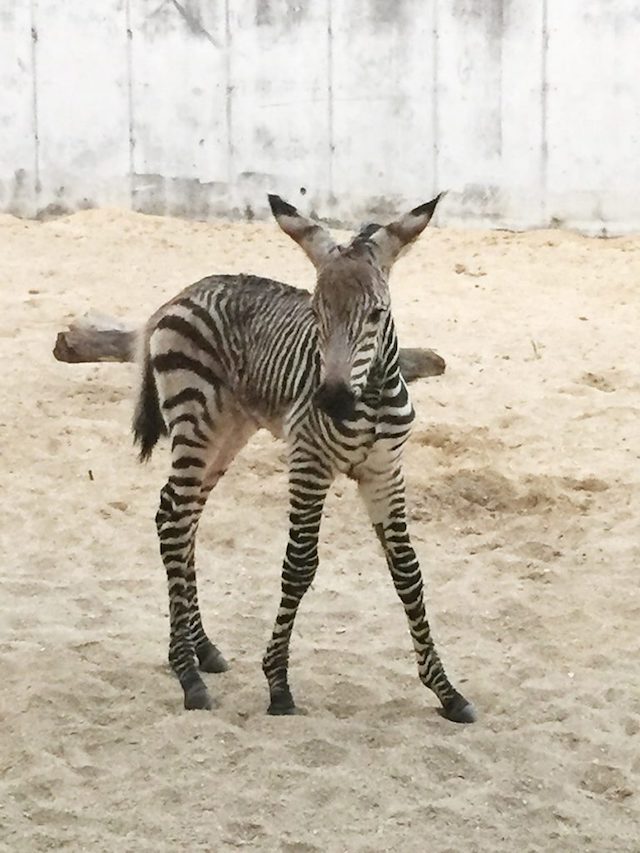 A slew of other animals have recently been born at Disney World.
Baby Babirusa, Baby Sitatunga Calf, Baby Harmann's Mountain Zebra, and Baby Porcupine are just a few of the recent additions to Disney's Animal Kingdom and the Disney family. So much baby animal cuteness!
Hopefully we will see more additions in the coming months as well!
Share your congratulation wishes over on our Facebook page!