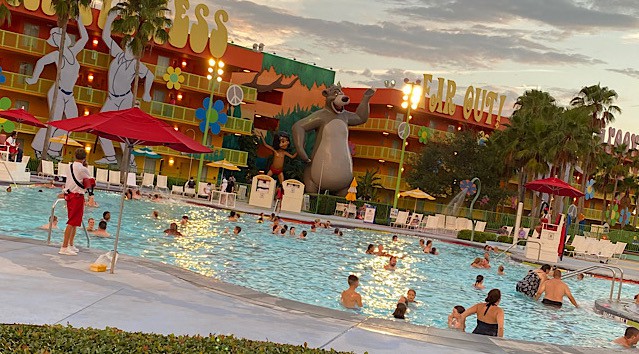 The feature pools at Walt Disney World Resort hotels will now be open longer! Enjoy that swim time and read on for new operating hours.
What are feature pools?
Feature pools are the main pool at every Walt Disney World Resort. If you are staying at a deluxe or moderate hotel, this feature pool will include a slide and splash area!
There are no slides at value resorts, although they do have splash areas for children.
I recently stayed at BoardWalk Villas for the reopening of Disney World, and I loved the Luna Park pool despite its creepy reputation. Once you get over the spaghettio hair and creepy eyes that seem to glow in the dark, it's kind of charming.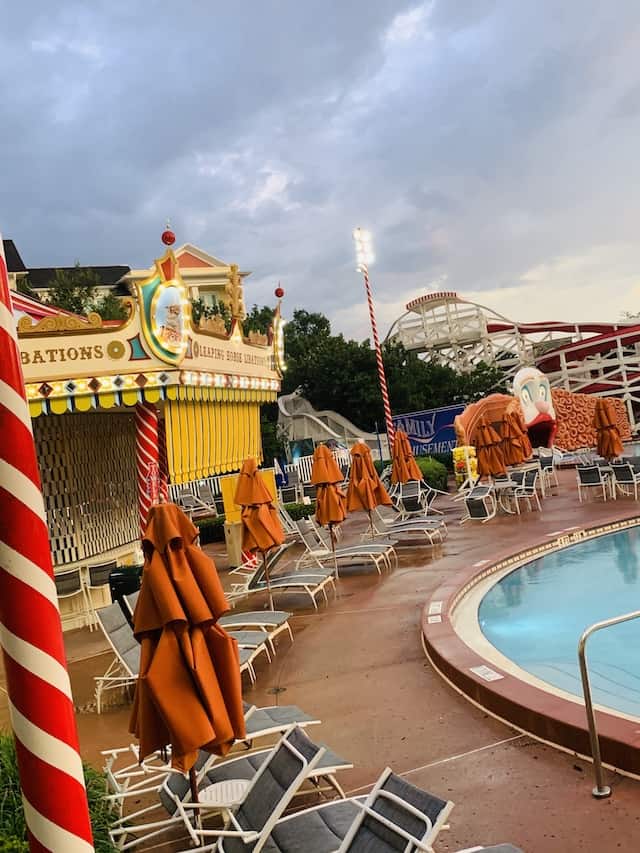 Side note: BoardWalk Inn (the non DVC portion of the resort) has been taken off the reopening timeline for resorts. You can find more details HERE.
One of the most well-known feature pools on Disney World property is Stormalong Bay at Disney's Beach and Yacht Clubs. If you are staying there anytime soon, you will be forced to get to know the "creepy clown pool" at BoardWalk because Stormalong Bay is currently closed.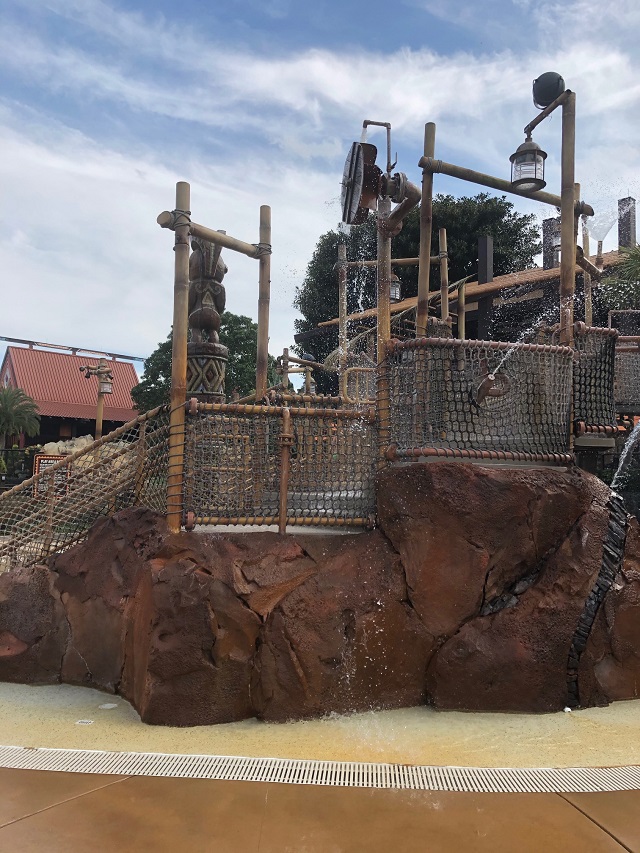 Other honorable mentions include the Lava Pool at Disney's Polynesian Resort and one of my favorites – Sandcastle Pool at Disney's Old Key West Resort.
Feature pool hours
Previously, feature pools hours were daily from 11:00 am to 9:00 pm.
Now, it's been changed to open at 9:00 am daily. Closing is still 9:00 pm. That's two extra hours of swim time!
This is helpful for Guests considering Epcot doesn't open until 11:00 am every day and park hours in general have been shortened.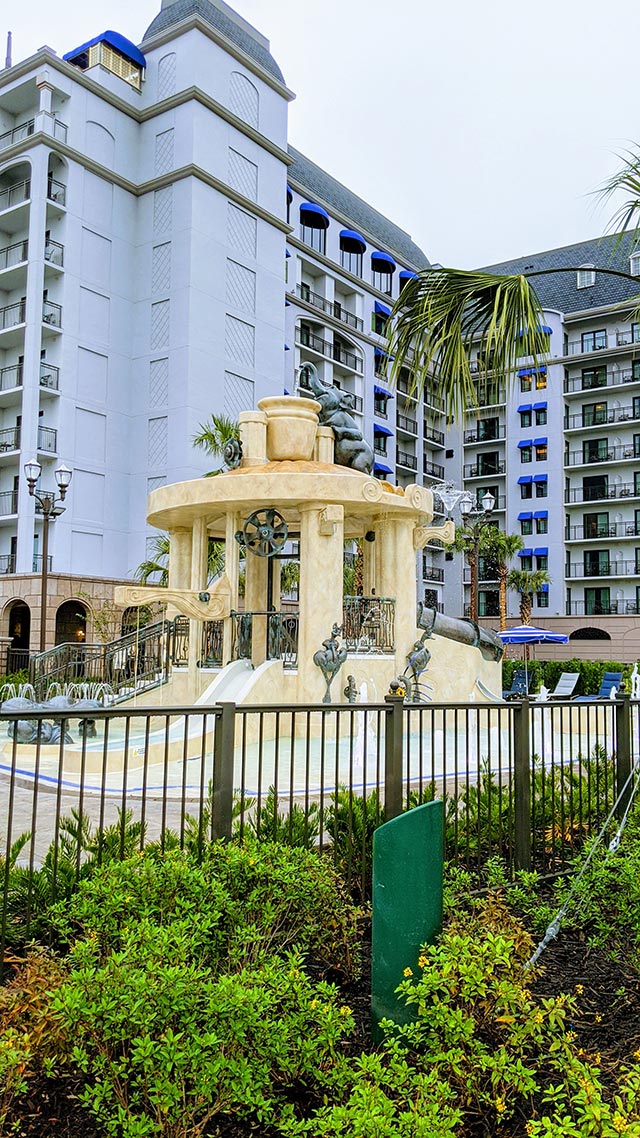 As a reminder, the operating hours for quiet pools at resorts remain unchanged. Guests are also free to swim without masks. Find more details HERE.
Do you enjoy swimming at your resort? Are you happy to see the feature pools open even longer than before? Share your thoughts with us on Facebook.