Father's Day is almost here! Do you have anything planned for that special Dad in your life? Read on for another great idea!
The writing crew at Kenny the Pirate shared our favorite Disney moments with our moms for Mother's Day. It's always nice when the family can share the magic of Disney.
Last month we gave you lots of ideas for gifts for that special mom for Mother's Day. We shared ideas on what you can purchase from shopDisney, along with flowers, home decor, and games.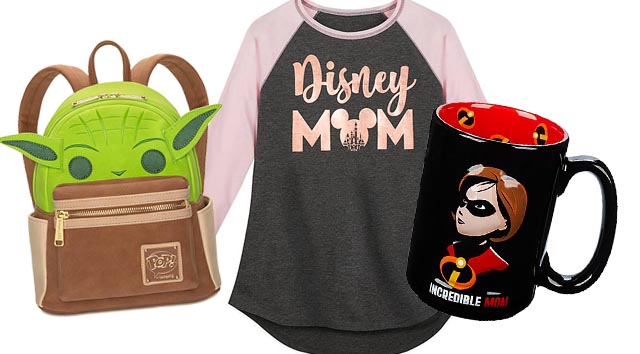 It's no surprise we came out with some more great ideas now that Father's Day is just around the corner. Check out these gifts, movies, and more for you to share with that special father in your life.
Didn't order anything for Father's Day? Don't know what to do? You are in luck! I stumbled across a recipe that I just had to share!
Goofy!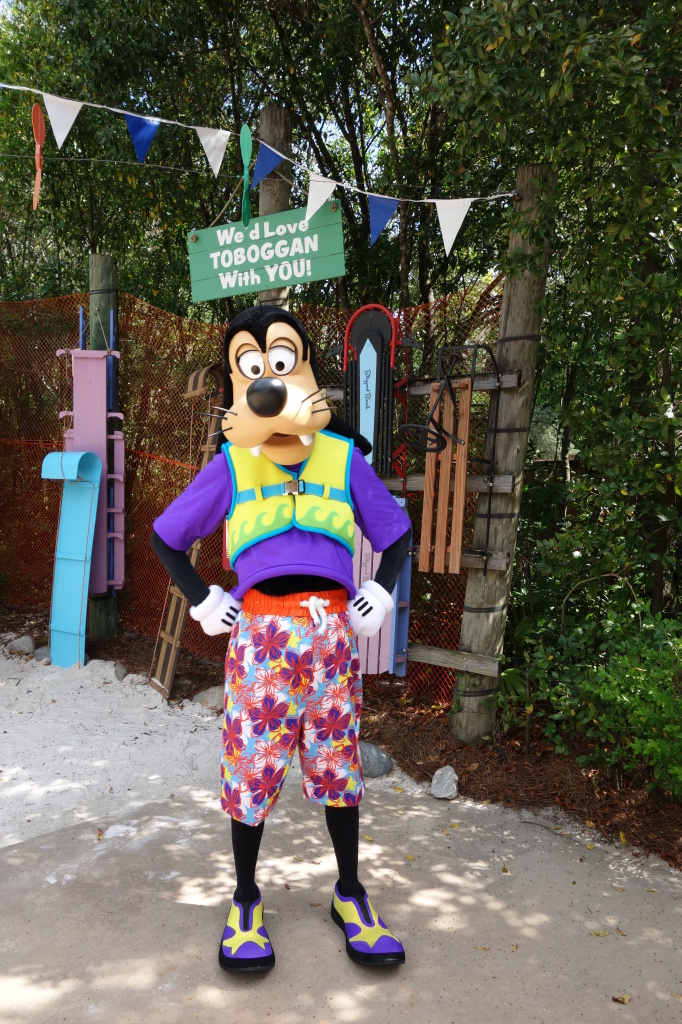 Out of all those fab five characters, Goofy is the only one that has a son. He definitely has shown us over the years the importance of being there for your family.
We recently celebrated Goofy's birthday. He turned 88 and "gwarsh" does he look good for his age! Check out the Disney+ watch list to celebrate Goofy!
The writing crew also shared their favorite Goofy interactions to help celebrate his birthday! Now we can celebrate with him for Father's day too!
A Goofy Movie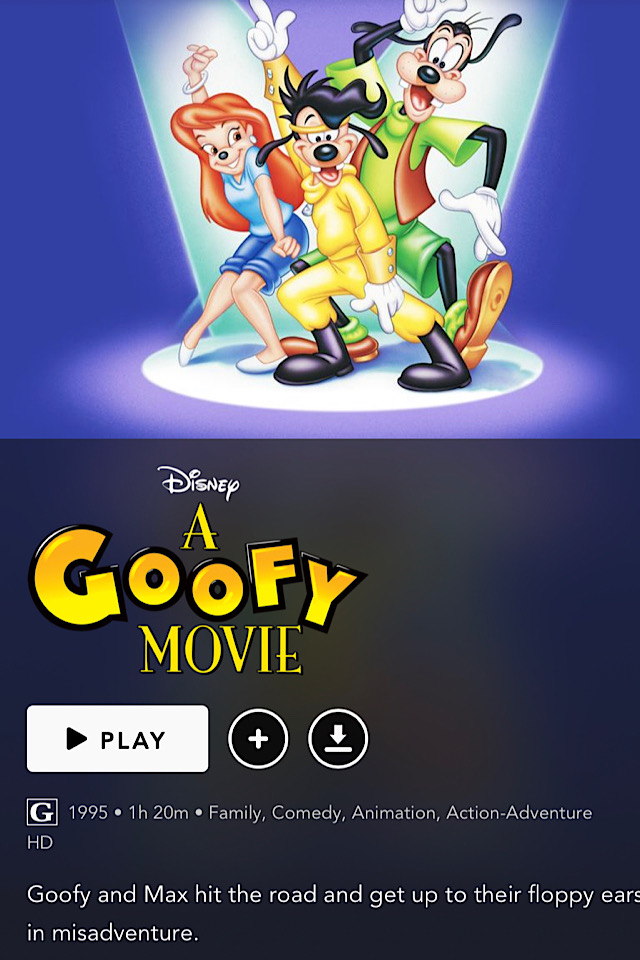 Before we get to the cookies, you need a little context!
I have always loved "A Goofy Movie." It has been 25 years since it has been released! Wow how time flies!
A Goofy Movie released on April 7, 1995 and is rated G. Disney's summary of the movie:
"A Goofy Movie" is a classic blend of irresistible characters, unforgettable music, and an endearing modern-day story about how the lovable Goof bonds with his teenage son Max on a hilarious cross-country road trip. En route to the ol' fishing hole, they find themselves up to their floppy ears in misadventure!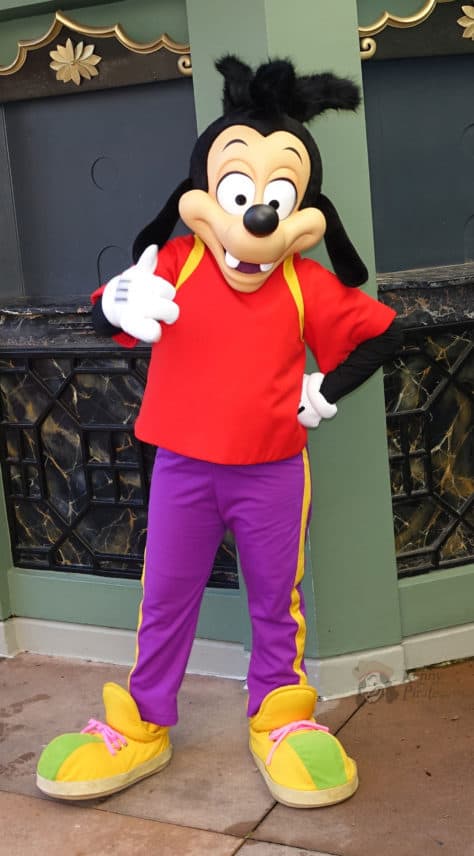 This classic Disney movie with one of the Fab Five is one of my family's favorites! Have you seen it?
This is one you should definitely put on your must watch list. You can catch this movie on Disney+.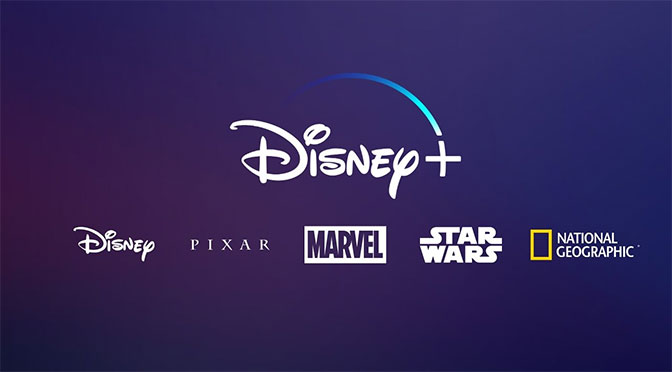 Who else can relate to this movie? A teenage kid that would rather spend time with his friends than his dad. During the movie Goofy and his son, Max, go on a road trip.
Before they leave for their road trip, they stop at Roxanne's house. Max lies to Roxanne and tells her that road trip is to go see the Powerline concert in L.A.
The movie entails their misadventures as Goofy tries to keep Max out of trouble, while reliving memories of their past. Max wants no part as he is missing his friends.
I always get Powerline songs stuck in my head. For your enjoyment check out the Sing-A-Long version of "Stand Out."
SPOILER ALERT: Goofy and Max end up getting to the Powerline concert, but have lots of hilarious misadventures along the way.
One of the turning points in the movie was when Goofy and Max are stuck in the car trying to stay away from Big Foot. They make Alphabet Soup for dinner, which brings Goofy sharing a memory of Max when he was little.
"Hi Dad" was a message that Max would leave for Goofy any time they had Alphabet Soup. They then nicknamed it "Hi Dad Soup."
And now that you have the backstory…
"Hi Dad" Soup Spoon Cookies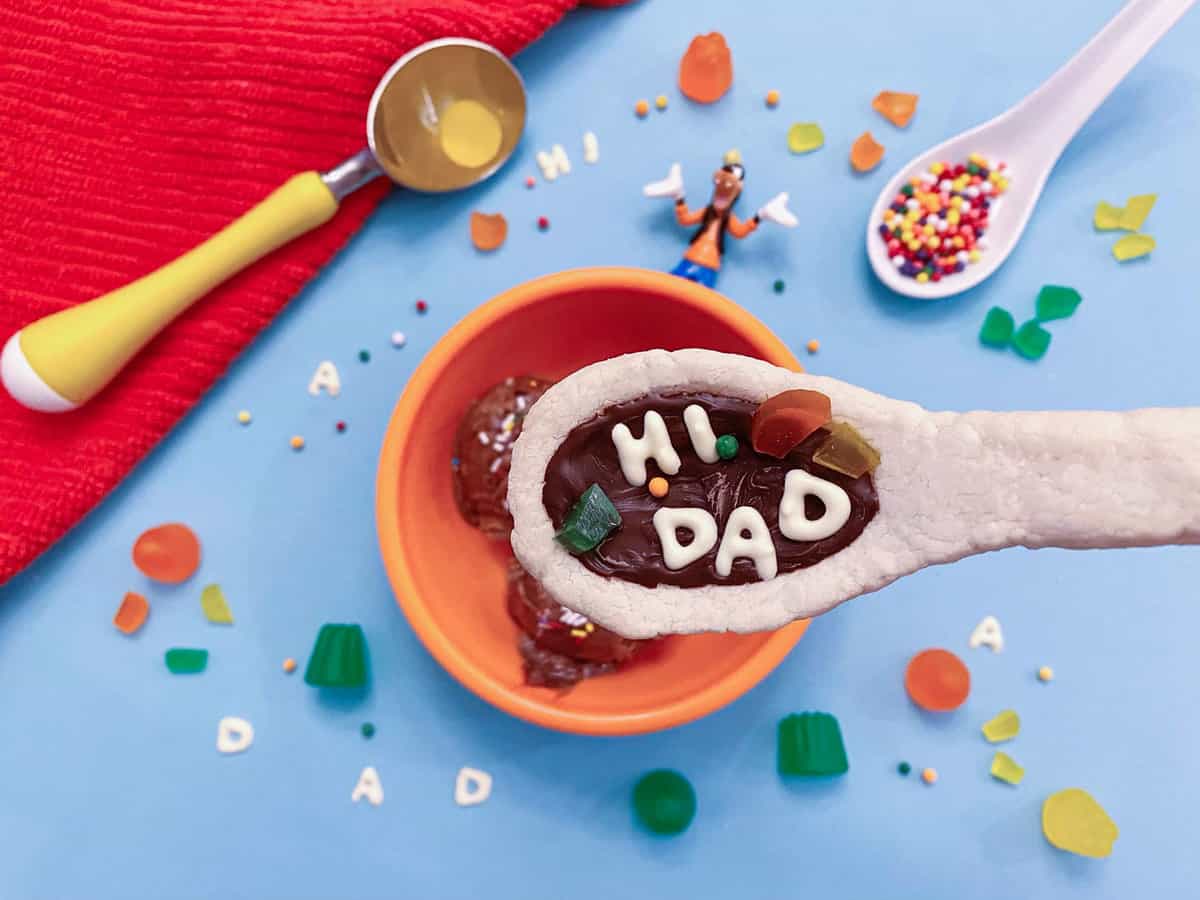 I know picking out the letters in Alphabet Soup might be a little time consuming. So here is a recipe to make "Hi Dad" Soup Spoon Cookies!
Ingredients
½ cup unsalted butter
3/4 cup powdered sugar
1 egg yolk
1 tsp vanilla extract
1 1/2 cup flour
1/4 tsp salt
Chocolate cups
Candy Melts (white and yellow)
Gummy candy drops (orange, green, and yellow)
Sprinkles (optional)
Porcelain soup spoons
Wax paper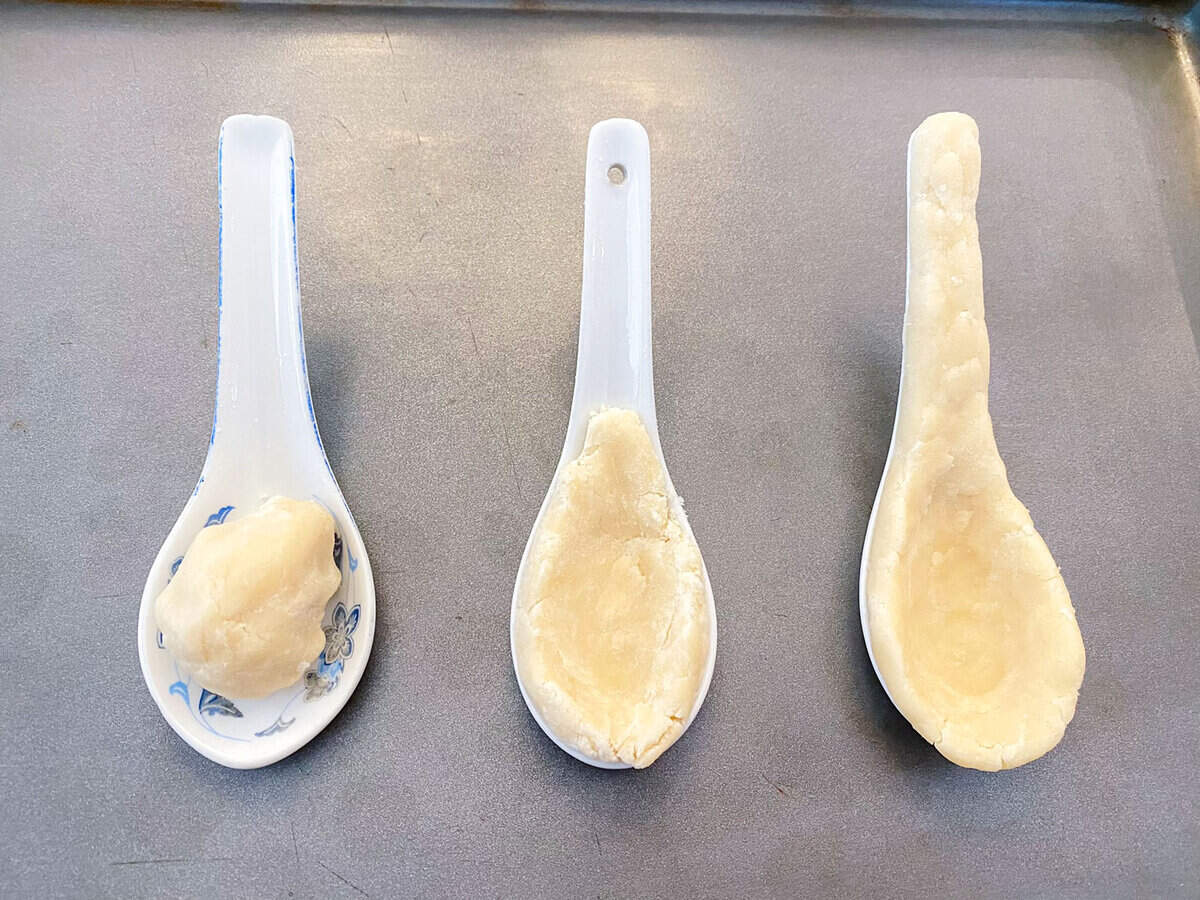 Helpful Tip
All of the cutting and baking should be done (or supervised) by an adult.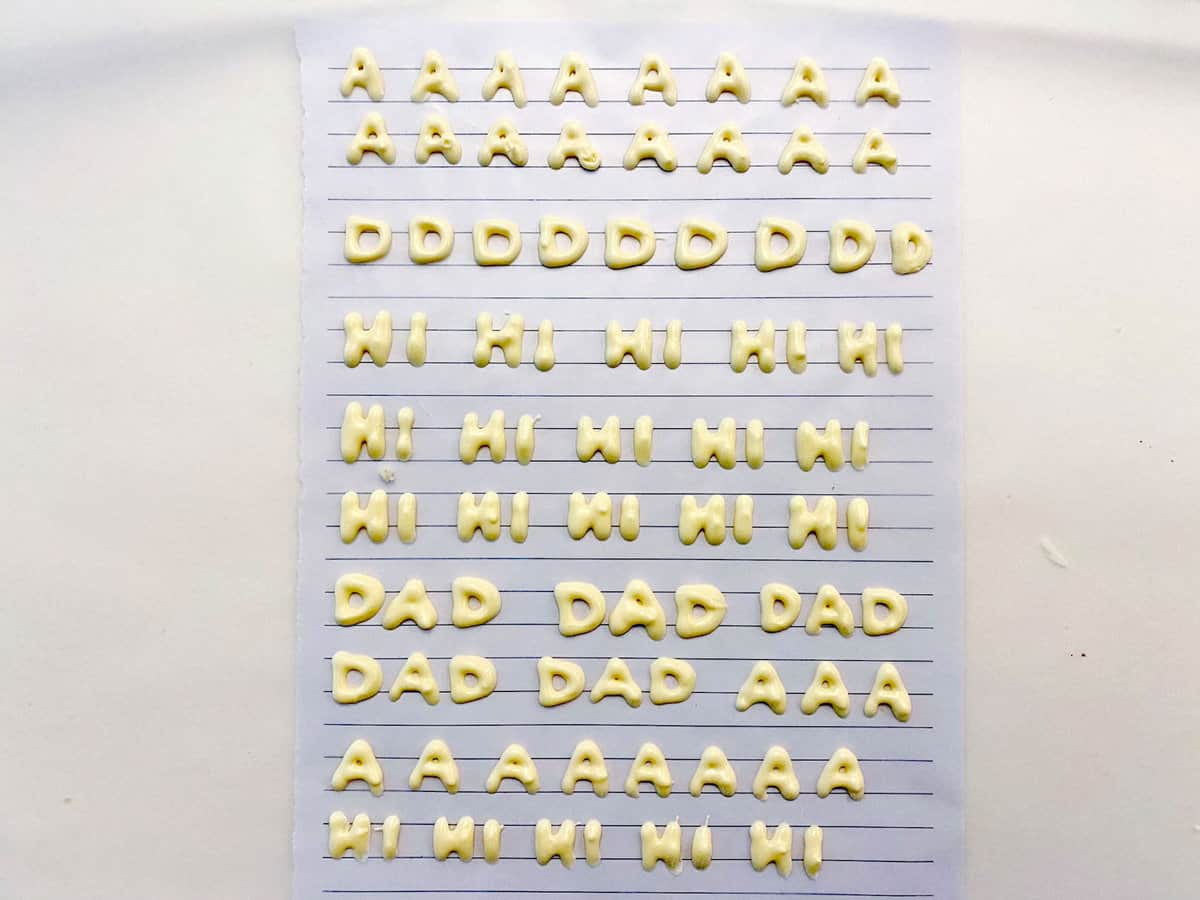 Directions
Prepare letters. Melt candy melts (white mixed with a bit of yellow) and pipe letters onto wax paper. You can place a lined piece of paper underneath to help write the letters HI DAD. Place in fridge to set.
Preheat oven to 350˚F.
Cream butter, then beat in powdered sugar. Add in egg yolk and vanilla. Mix in flour and salt. Dough will be crumbly, but should hold its shape when you squeeze it together with your hand.
Grease soup spoons. Form a small ball and press onto bowl base then attach another dough piece to the handle. Smooth out any creases or cracks with your fingers. Bake for 15 minutes.
If cookies have puffed up once removed from the oven, press down with the back of a spoon. Once cooled, carefully remove the cookie from each spoon by gently running your finger along the edges.
Prepare the chocolate soup. Cut gummy candy drops into small pieces. Remove letters from fridge. Melt chocolate and pipe into each soup bowl. Place HI DAD, candy, and sprinkles onto the melted chocolate before it sets.
Serve alone or eat with your favorite ice cream.
Enjoy!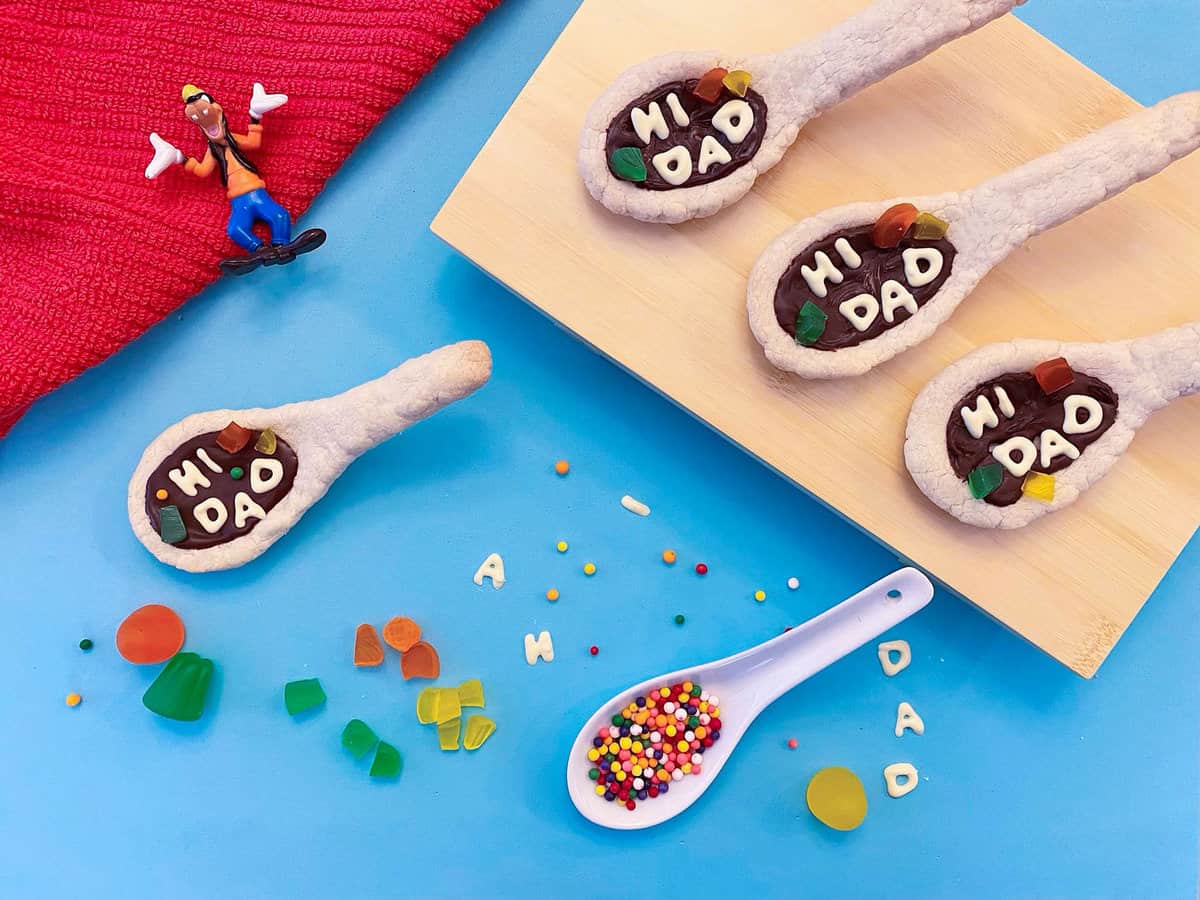 It's not a Mickey shaped cookie. But let's face it everything tastes better when it's shaped like Mickey. This treat will do for a nice surprise for all the Dad's out there.
This will be a great snack for "A Goofy Movie" movie night with the family. Hope you all have a Happy Father's Day celebrating those special Dad's in your life!
What do you think of these "Hi Dad" soup spoon cookies? Will be making some for Father's Day? Let us know on the Kenny the Pirate Facebook page. Don't forget to join the KtP crew page too!
-Heather Alosa
Source: Family.disney.com