It's Mother's Day, and we at KennythePirate would like to wish all of you mothers out there a very Happy Mother's Day. We hope that you can spend the day relaxing and being pampered for everything you do!
In honor of this special day, the KtP Writers have shared their favorite Disney memories with their Moms, and a couple have shared their favorite memory of Disney being a Mom themselves!
Take a look at our special memories, and then we invite you to do the same under the Mother's Day post on Facebook! Go ahead and share your favorite Disney memories with your mom OR as a mom!
Christina
My mom is my best friend. She is my favorite travel companion. She goes along with all my crazy schedules and will wait in any character line with me.
When we have our girls trips, it's just a blast! I couldn't be more grateful for all she has done for me in my life.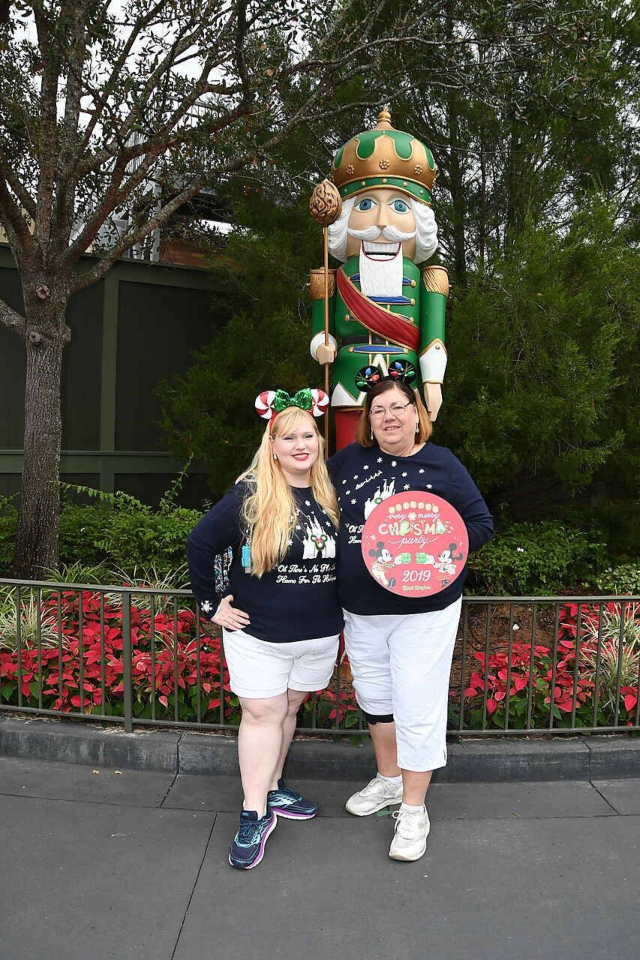 She has seen me through many struggles and makes me stronger. Also she puts up with my crazy Halloween party costume ideas. Love you 3000 Mom!
Monica
My mom and I recently went on a mother daughter trip and we had a blast! My parents took our family so many times when I was a kid, and they still join us now that I have a family of my own.
Getting to go by ourselves was so different – in a good way! We got to do what we wanted and enjoyed the bonding time so much. I am so thankful for the time I got to spend with my mom at the most magical place on Earth.
I absolutely love my adult only trips, but going to Disney with kids is my absolute favorite.
Watching my youngest snuggle Elana of Avalor like it was just the two of them in the room and the time my daughter made a complete mess of her brownie and then had an epic meltdown on the way out of the park ranks pretty high on my core Disney memories!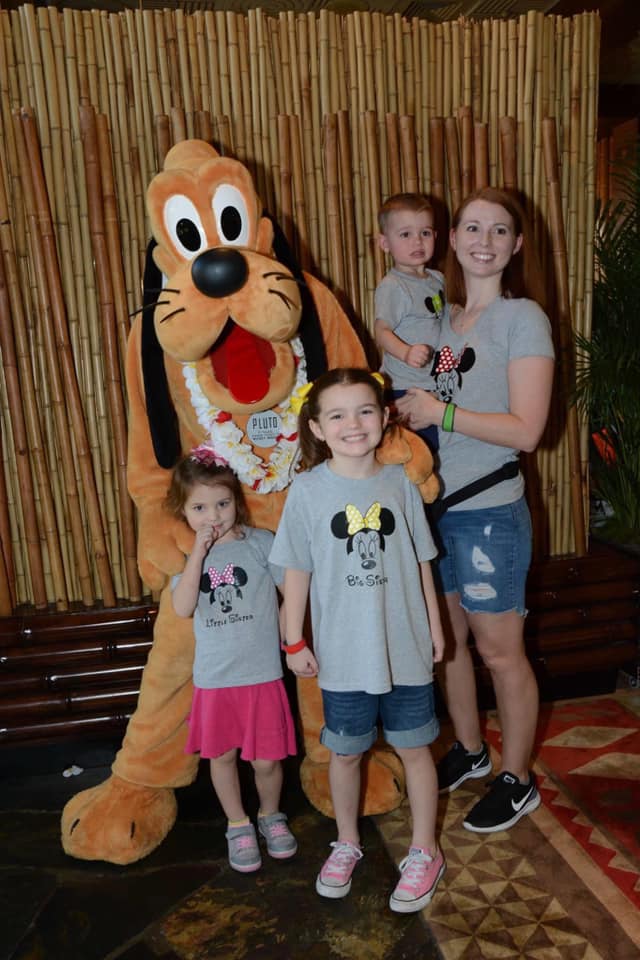 I love seeing their faces light up when meeting Mickey and hearing their squeals on Big Thunder. It's why I plan so hard for these trips.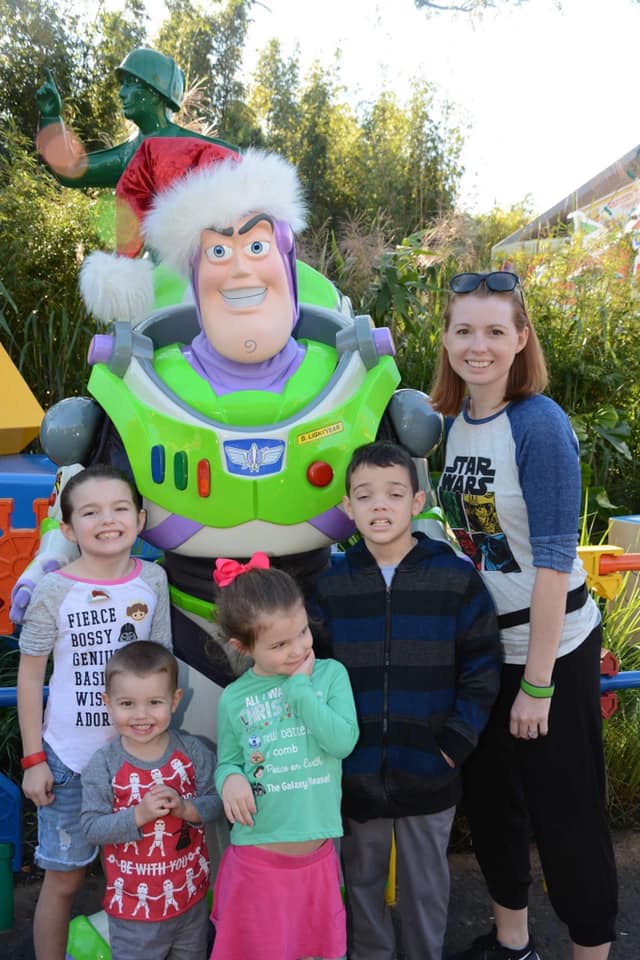 My kids are the best part of my life, and experiencing Disney with them is icing on the cake.
Jessica
As a child my family traveled to central Florida yearly to see my grandpa and grandma and that is when my love of Disney bloomed.
This fall, my mom and I took and girls trip to Disney for Epcot's Food & Wine Festival. We also enjoyed time at Magic Kingdom and Animal Kingdom. We hadn't been to Disney together in over 20 years!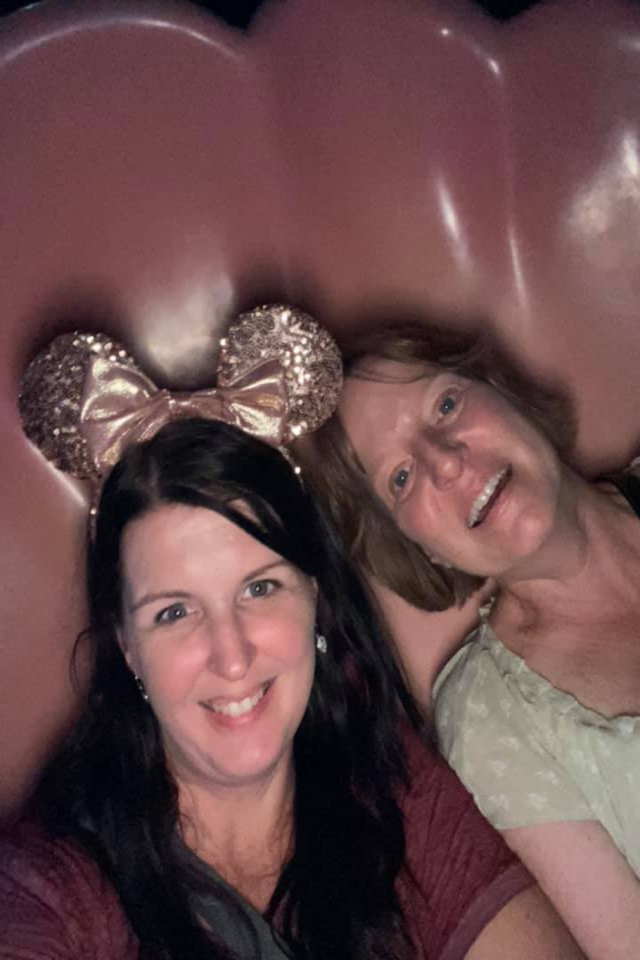 Donna
I have been blessed to visit Walt Disney World with my mom and family a few years ago. I still remember sitting on Main Street and asking my mom if she would like to take my youngest daughter to meet Snow White while we waited for the parade.
My mom came back as giddy as a young girl. She said that Snow White was her absolute favorite princess, and I loved the photos that were taken by the PhotoPass photographer.
This made my entire trip to see that indescribable joy on my mom's face. We rode many rides and saw many characters, but this moment was priceless.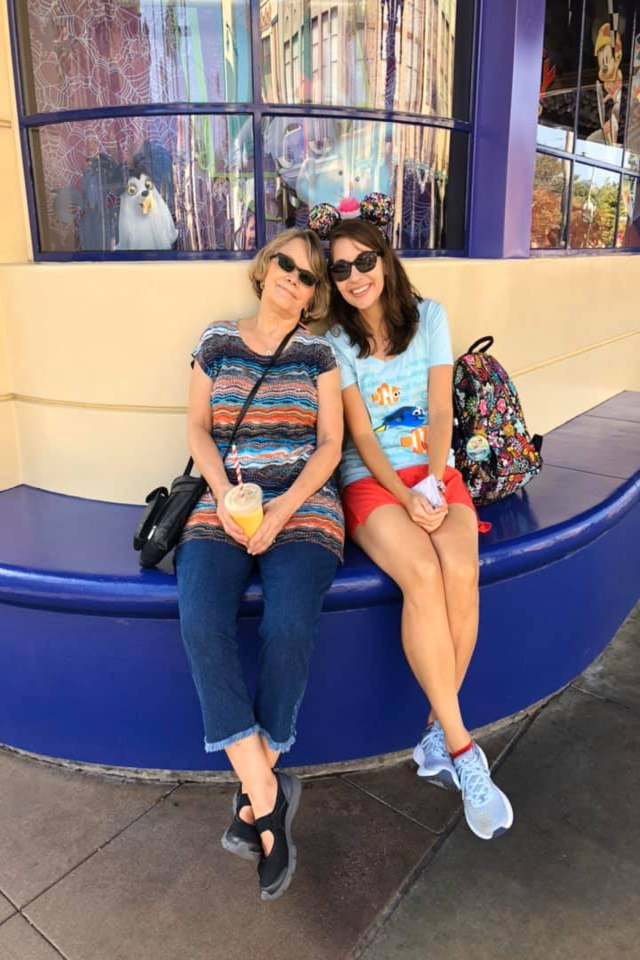 My mom and I went on an adult only trip to Disneyland this past year. I loved that my mom was able to visit Disney with our entire family a few years ago, but it was a special treat to connect with her as just my mom and not Nana.
My mom means so much to me. She has always inspired me to think outside the box, dream big dreams, and to not be in a rush to grow up. She has truly made me into the woman and mom that I am today.
Jaelyn
My favorite memory as a mom at Disney was when my son met Mickey for the first time on his first trip. He was head over heels in love!
Watching his joy validated all of the labor of love I put into planning his perfect first trip. It was like truly seeing the Disney magic come to life!
Jamie
I feel so lucky I get to experience my favorite place with my children. Seeing Disney through my daughters eyes is an incredible experience, and my favorite way to see Disney World.
When I was a child, all of my happy family memories are wrapped up in Disney World, and now as an adult, many of my favorite memories with my children are also wrapped up in Disney World!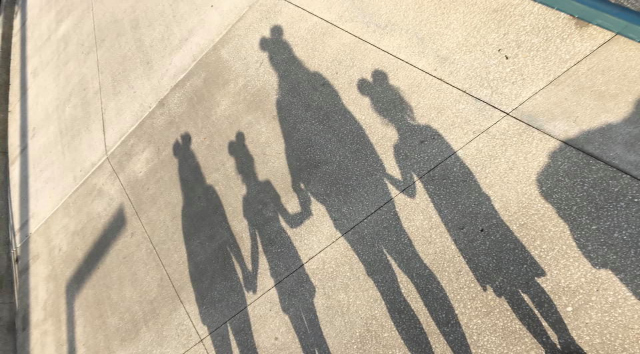 It's so hard to pick a favorite memory because as I sort through pictures, all of our trips have been so memorable and fun!
Instead I will share my favorite picture with my girls in Disney World. I love you girls, and all of our magical memories together!
Rebecca
My son and I do a lot of trips to Disney world just the two of us! I don't have a specific memory that jumps out, but it is awesome to just have that quality time with him where we don't have a care in the world.
We particularly like going to Magic Kingdom and to the water parks.
Susan
Growing up, my mom always supported me and taught me what unconditional love truly means. She has been the one to always believe in my dreams.
We grew up in Atlanta and had Six Flags season passes. Mom would ride all the coasters with us, and made sure we all had the best time!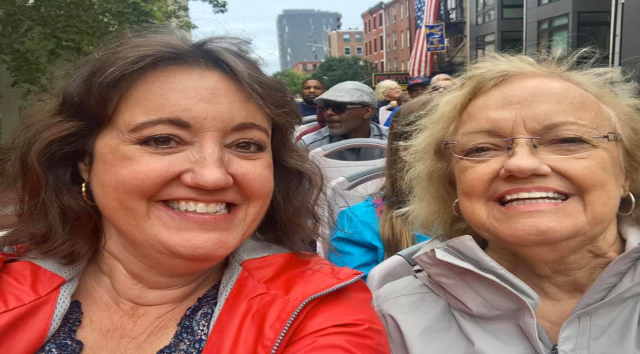 Although we never went to Disney growing up, going to Six Flags ignited the fire for my love of all things Disney. She also inspired my sister to develop a passion for Disney.
We enjoy many trips together. Our shared Disney excitement has brought us much closer over the years, and we look forward to many more trips together!!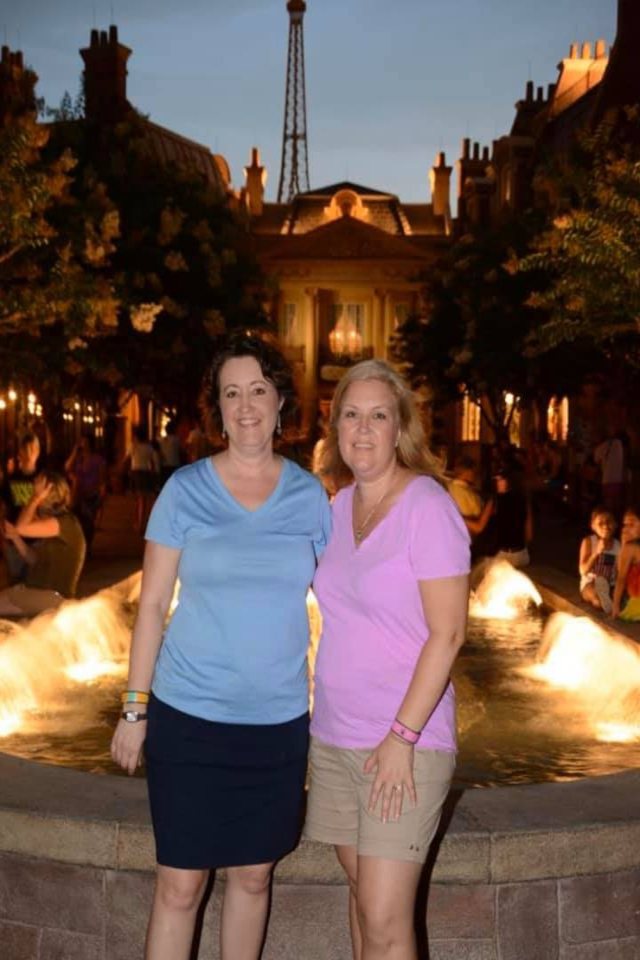 Tara
I have so many great Disney memories with my mom over the years from when I was a kid through the past year. But I would have to say my favorite Disney memory is when my mom, daughter and I went to Disney World together about two years ago.
We went to MNSSHP and dressed up as characters from Peter Pan. It was such a fun night, and for us, the highlight was watching the Halloween parade. The next day we spent the day at Epcot. It was just such a fun little girls only mini getaway.
It's a memory I will always treasure and looking forward to making more magical memories in the future.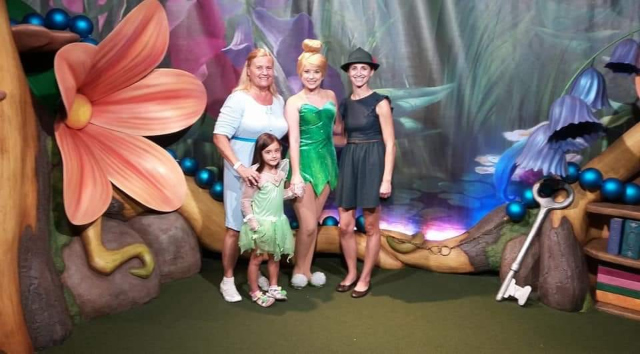 Ashley
One of my favorite Disney mom memories is the first trip I took with my son as a single mom. I was newly separated from my ex-husband so this trip was a big symbol of independence and freedom for me.
I was a very nervous driver and had never done a long drive by myself before. I was so proud of myself for managing the 7 hour drive myself. It felt like I could do anything!
We had a fun short trip where we did Pirates and Pals Fireworks Voyage and went to MNSSHP. I ended up buying annual passes the next spring and we went on 7 more mommy-son Disney trips over the next 2 years.
I don't know how we both would have gotten through the difficult year of my divorce and custody battle without our Disney trips!!! It was our escape from reality and our happy place where we could reconnect with each other! I'll treasure the memories forever!
Heather
I love that my mom loves to join us on some of our Disney adventures! I love that we both have a passion for running and Disney. It is so much fun that we can share a fun race-cation at Disney! We have done five runDisney races together.
I love her coming along with us even if we don't get a race in! I am so happy that this is something we can share.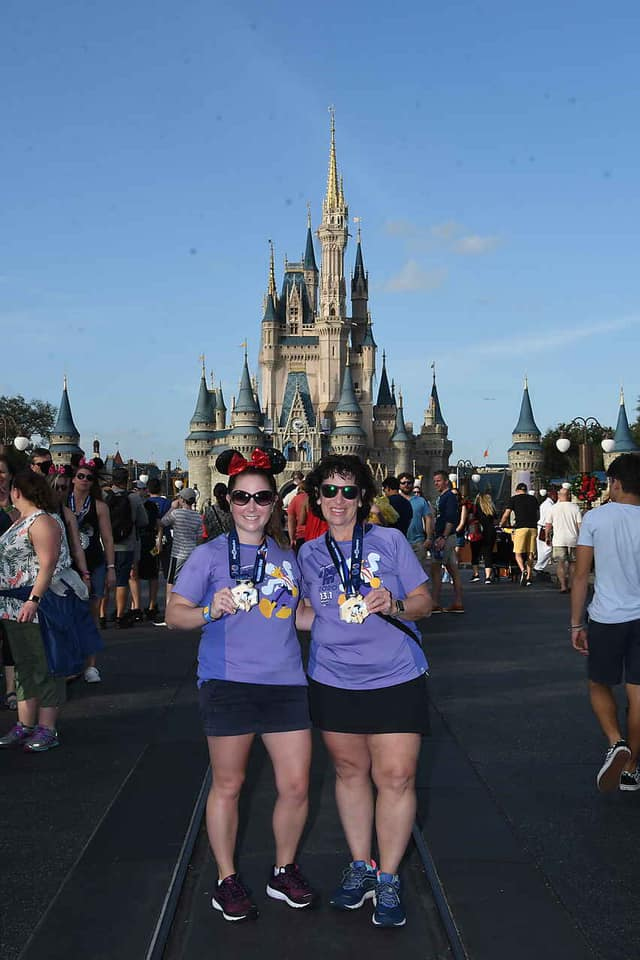 Marisol
I was 8 months old when I first visited Disneyland. Ever since that day, my parents have taken both my brothers and I at least twice a year since then.
My mom also attended my daughter's first trip to Disneyland many years later, and to this day we still enjoy family trips to the parks together.
Never in a million years did we ever think we would visit Disney World. My parents and our family have already visited twice together!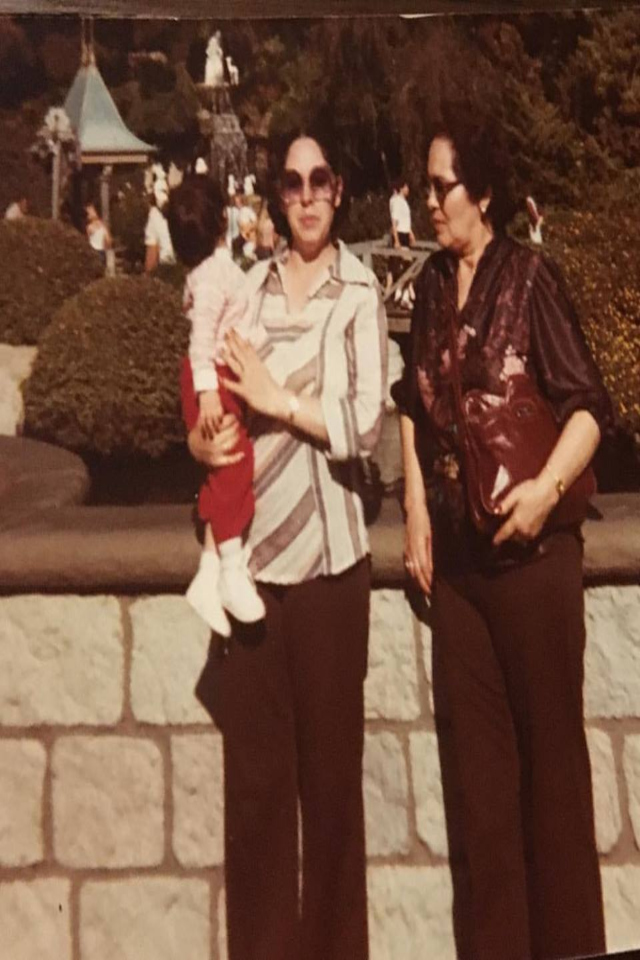 My mom lives for her children and grandchildren. There is not a day that she is thinking about them, praying about them and worrying about them. I always tell her to take time for herself, to enjoy even the littlest things for herself but she just smiles and laughs.
Happy Mother's Day, Ity.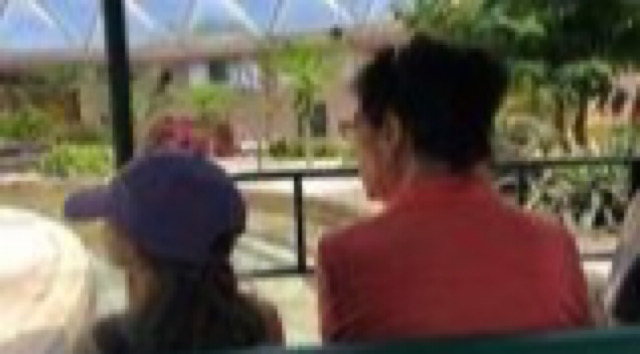 Amanda
Every holiday and Birthday I had growing up was made so magical and perfect all thanks to my mom. We weren't able to go to Disney when I was younger so my way of thanking her is taking her on Disney trips with my kids, and planning all the magic for her the way she did for me when I was small.
Maggie
My Mom owned a travel agency and she has probably been my biggest influence when it comes to Disney. She took me to Disney nearly every year from the time I was 4 all the way through my high school graduation.
There was a time I actually "got sick" of going to Disney, and would rather just stay in the hotel. Luckily, that never stuck! I'll never forget our trip when FastPasses became available. We both thought we were all that passing everyone in the standby lines.
Some of my favorite memories of her are our Disney trips.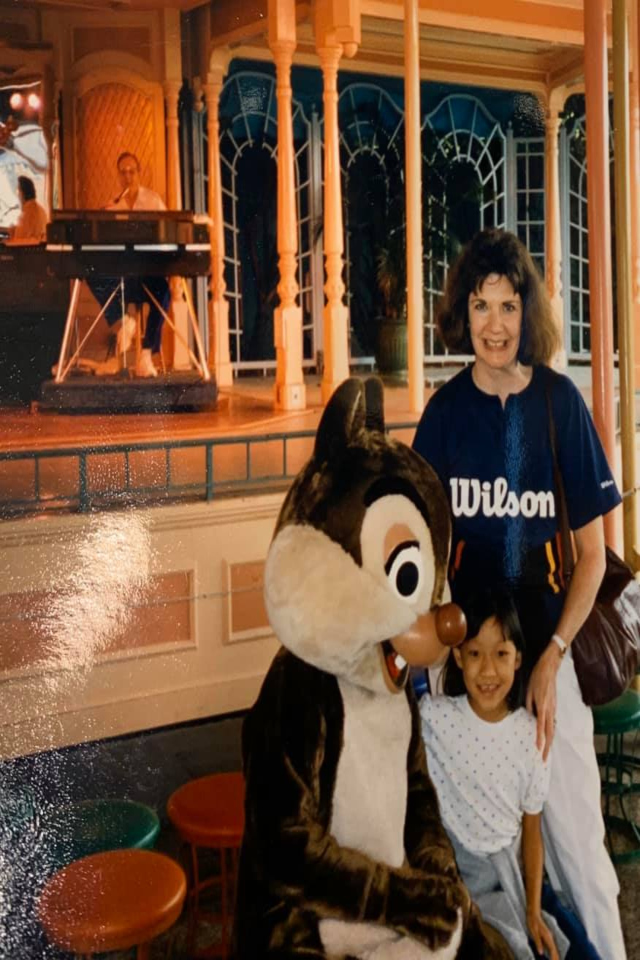 I just love being a Mom and one of the things I love most is sharing experiences I loved with my own children. Our trips to Disney have been some of my favorite memories with my children and it is so much fun visiting with them and seeing them grow up with Disney too, just like I did.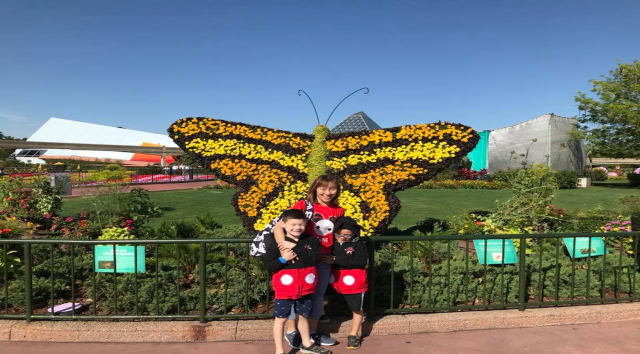 We hope you have enjoyed reading about some of our favorite memories with our mothers and children. Happy Mother's Day from all of us!
To you Moms out there, thank you for your love, sacrifice and work you give each and every day. It was not until I had children of my own that I realized how much my Mom sacrificed for me.
Thank you to our Moms for all of the wisdom, strength, memories and love. We truly appreciate you today.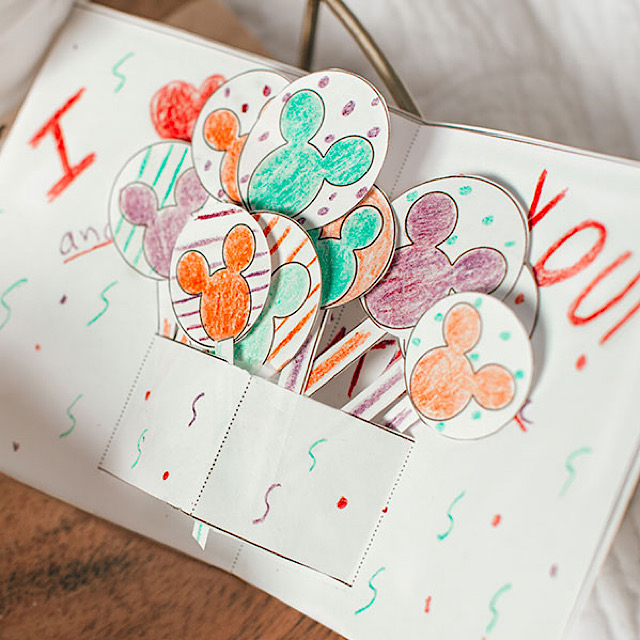 For great ideas on how to celebrate Mom in the Disney way, you can read about some here and if you missed out on buying any gifts, be sure to check out these fun ideas!
This year we realize celebrations might be a little different too and we also know this holiday can be difficult for those who might not have their Moms here with us. I think Winnie the Pooh said it best, so we'll leave you with this quote: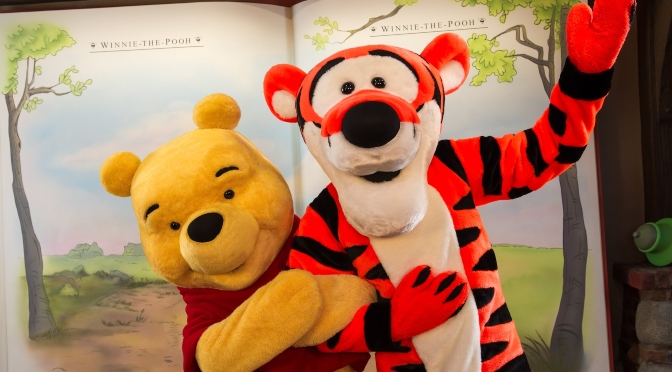 "If ever there is a tomorrow when we're not together, there is something you must always remember. You are braver than you believe, stronger than you seem, and smarter than you think. But the most important thing is, even if we're apart, I'll always be with you."
Share your favorite Disney memories of your Mom with us or how you have celebrated being a Mom at Disney! Tell us about it in the comments or share your pictures and memories with us on our Facebook page. You can also share them in our crew in our Facebook group too.
Maggie Baltz
Are you planning a vacation? Reach out to our trusted travel agency sponsor Authorized Disney Vacation Planner
Mouse Class Travel
!