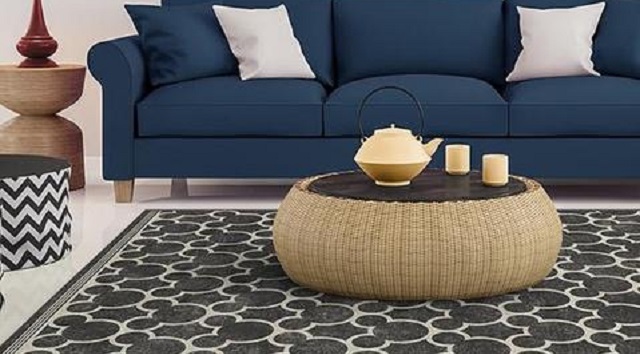 LATEST VIDEOS
Subscribe to my Youtube!
LIVE - Just Mousing Around
Just Mousing Around - LIVE
LIVE - Just Mousing Around
Disney has partnered with several retailers to bring your floors some magic. If spending more time at home has brought you visions of redecorating, you are in luck!
Since going out for a change of scenery has been limited during the pandemic, many people have envisioned changing the scenery around their homes through decorating. My social media feeds have picked up on my desire to redecorate and have been spamming me with advertisements for beautiful rugs.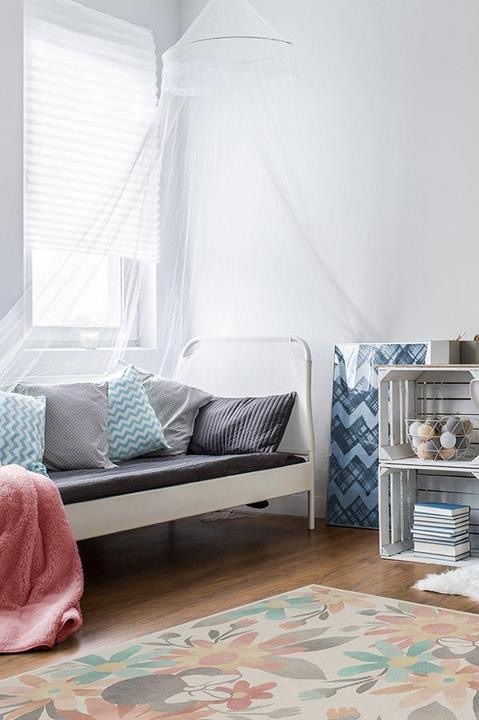 Social media has also figured out that I really love Disney, and it is tempting me to add a little Disney flare to my floors. The advertisements it has been showing me include rugs with subtle hidden Mickeys as well as coverings that are in-your-face Disney.
The challenge is going to be picking just one. The options are numerous as several companies have gotten in on the magic.
Ruggable
Ruggable is a company that is rather unique in that it offers rugs that can be machine washed in your home. That's right, if your rug needs to be cleaned, it can go into the washing machine and the dryer.
Ruggable is made up of two parts. The first part is a non-slip carpet pad, which provides the base for the rug, and the second part is the washable topper, which rolls out and attaches to the top of the pad.
Ruggables come in several different sizes: 8×10 feet, 6×9 feet, 5×7 feet, and 3×5 feet. Many of the designs are also available as runners if you would like to decorate a hallway or a narrow space.
Several KTP Writers have Ruggables, and they are just lovely. Writer Jamie F. lent me a photo of her beautiful Mickey trellis rug so that you can see a Ruggable in a real home setting!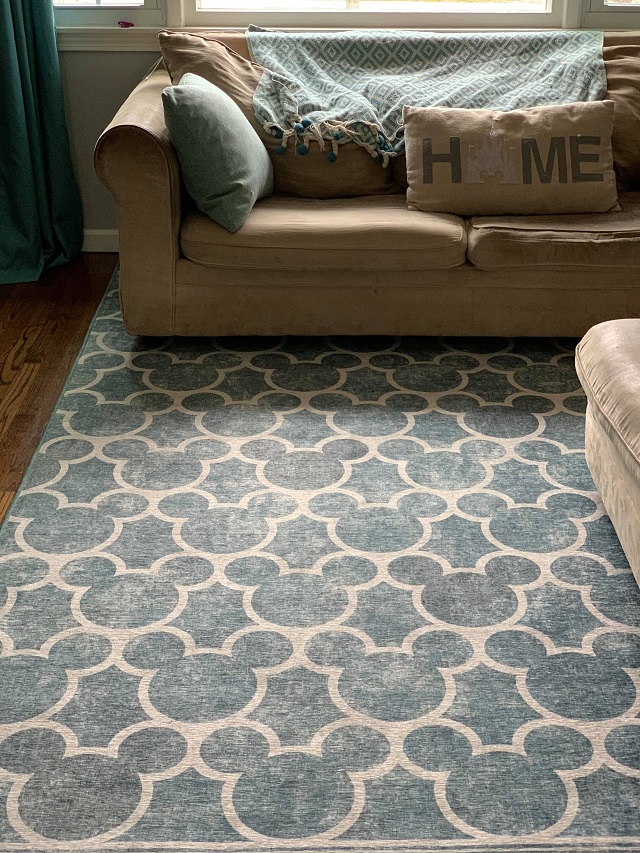 In addition to the subtle Mickey and Minnie trellis styles, Ruggable also offers multiple other options. These include other subtly-Disney designs such as a Persian style print, a damask print, and a stripe print as well as more obviously-Disney looks including a floral print, a Mickey doodle print, and an abstract Mickey design.
Right now, the Disney options are limited to indoor rugs. But, Ruggable offers outdoor options in non-Disney prints.
There are currently 29 different design and color offerings. I think the Minnie Trellis would be adorable in my little Disney princess's room.
If you want to check out all of Ruggable's Disney offerings, you can navigate to their website and type "Disney" into the search bar. Alternatively, you can use the link to go directly to the Magical rug offerings by clicking here.
Target
The Target dot is putting its ears on to bring you Mickey prints as well! The retail giant is teaming up with the Mouse to bring Disney fans a line of magical floor coverings.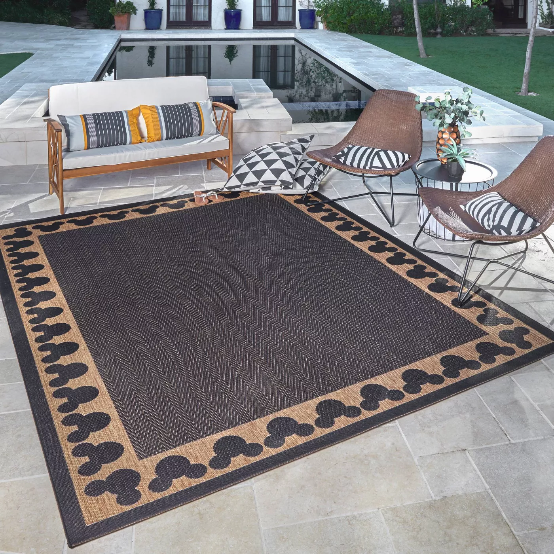 Unlike Ruggable, Target is offering outdoor Disney rugs. So, if you are looking for versatility in terms of where you can put your new rug, this may be a better option for your outdoor living decorating needs.
Since these rugs are not washable, and cleaning needs to happen the old fashioned way, the rug sizes are not limited to those that can fit into a standard washing machine and dryer. Target's current sizing offerings for these rugs are: 5×7 feet, 8×10 feet, and 9×13 feet. A few patterns are available as runners as well.
There are currently six great outdoor Disney rug design choices available on Target.com. These include a medallion print in two different colors, an argyle print in two different colors, a boarder rug, and a peek-a-boo stripes rug.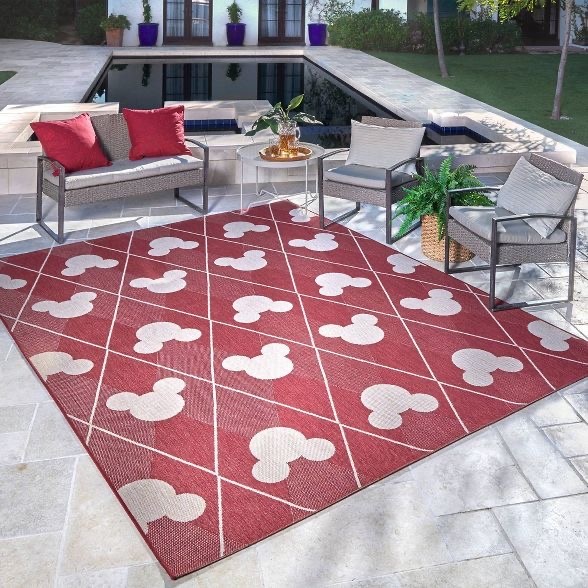 Although these rugs are designed to be durable enough for the outdoors, you could bring them inside as well. You might even use one for a screened-in area or a sun porch.
The Target options are somewhat more affordable with prices starting at $79 and capping at $249. Remember that Target Redcard holders also qualify for free shipping and a 5% discount on purchases made with a Redcard.
Some of the rugs are also for sale at Overstock.com and Wayfair.com at a bit of a discount. If you have a specific rug in mind, you may want to check there to see if your size/pattern is available there first.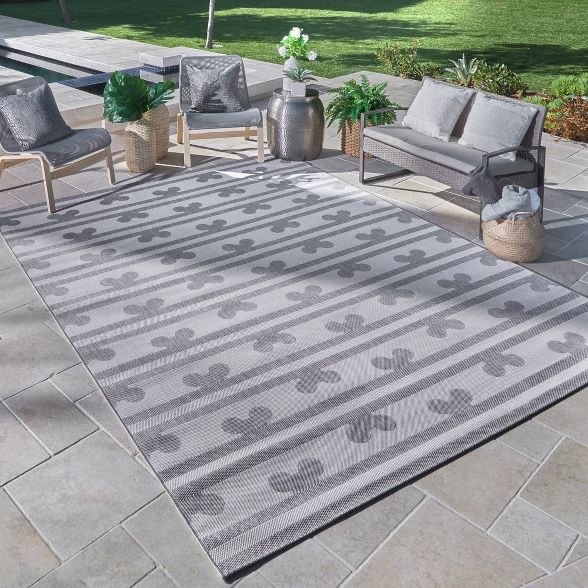 Pottery Barn Kids
Pottery Barn Kids has several Disney options, and one of them includes a rug! If you are a Small World fan, you can bring a Small World, Mary Blair style accents into your home.
The rug is subtle enough to look like an abstract print rug without being overtly "theme park attraction." But, Disney Parks fans will be able to spot the inspiration.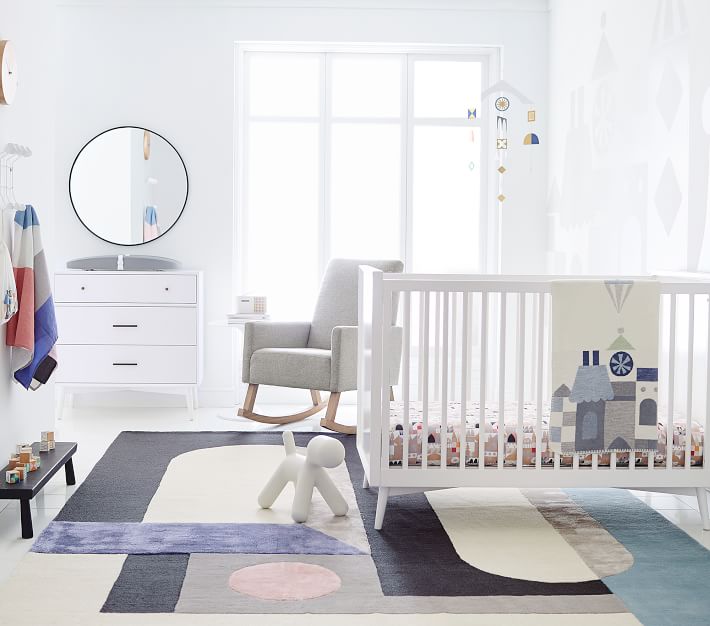 Currently, only two sizes are available. The 5×8 costs $399, and the 8×10 costs $749.
Safavieh
Safavieh offers rugs specific to Disney films. It currently produces rug designs inspired by both Aladdin and Frozen II.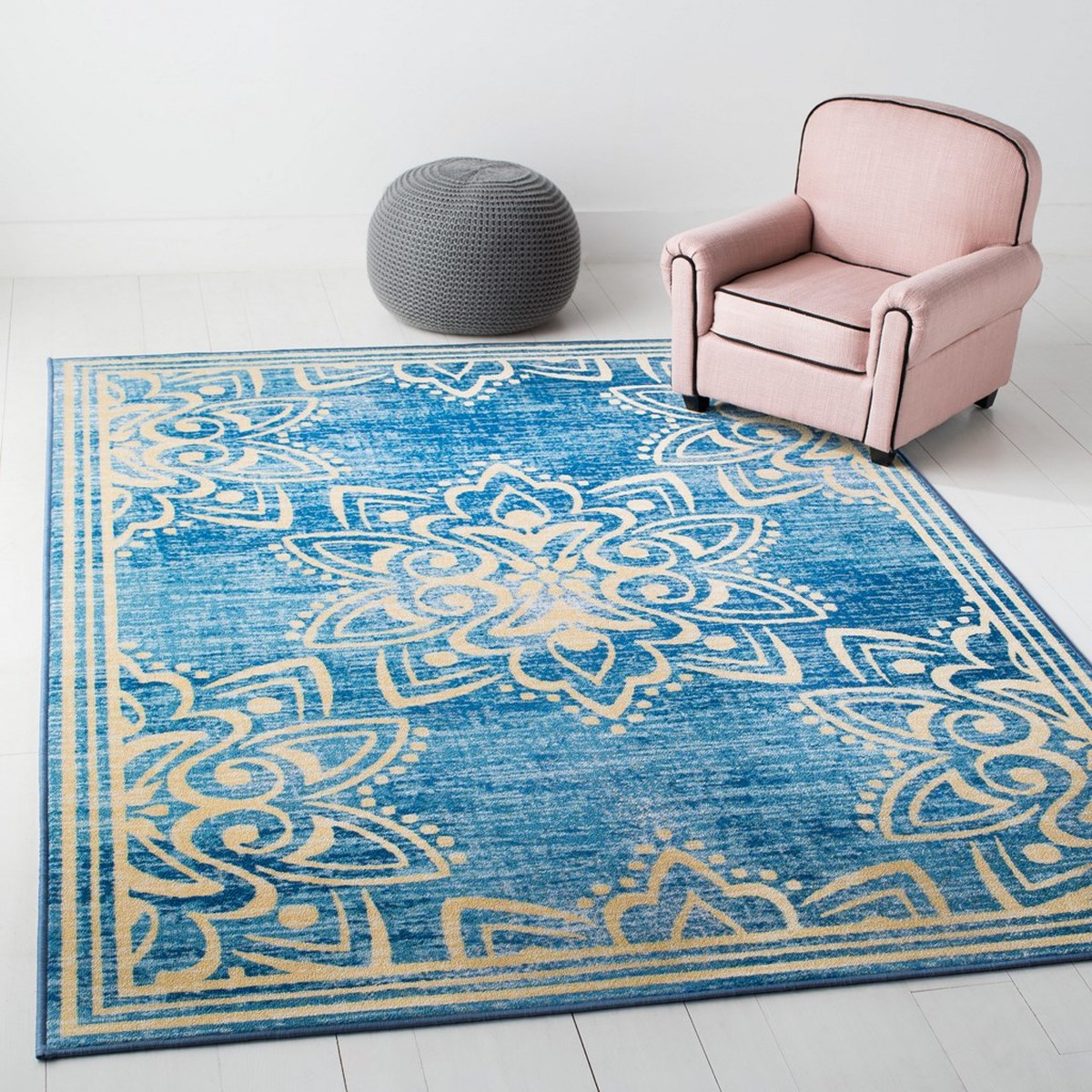 The rugs are available in a variety of sizes. Options depend largely on the vendor stocking the products.
The range of these rugs varies from straight-out-of-the-film images of Princess Jasmine and Aladdin riding a magic carpet to more subtle designs that seem inspired by the film without being overtly Disney. One is inspired by the colors and treasure of the cave of wonders.
You can even have a replica of the Magic Carpet as your carpet. Your room can become a Whole new World of decor.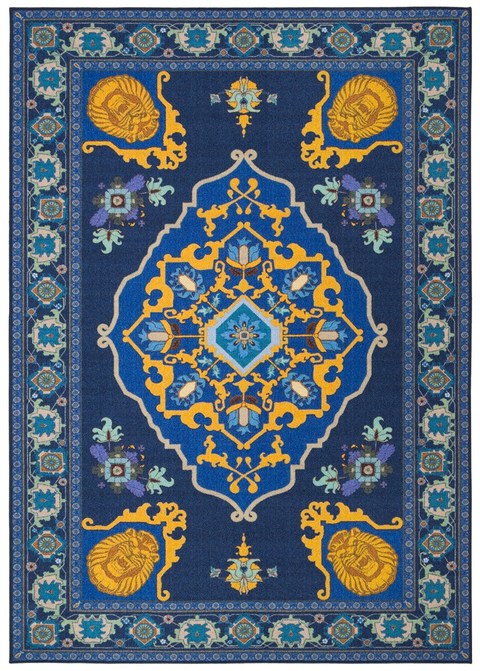 The Frozen collection is similar. There are designs with images of Animated Elsa and Anna, and in contrast, there is a simple frozen fractal design.
These rugs are for sale at many retailers. Amazon, Overstock, and Wayfair all have at least some of the designs and sizes stocked. A quick search for "Safavieh Disney" on any of those sites can help you browse available options.
I know these rugs have me wanting to change the lyrics to "Love is an Open Door" to "Love is a Disney Floor!" (Did you just sing it to see if it fits?)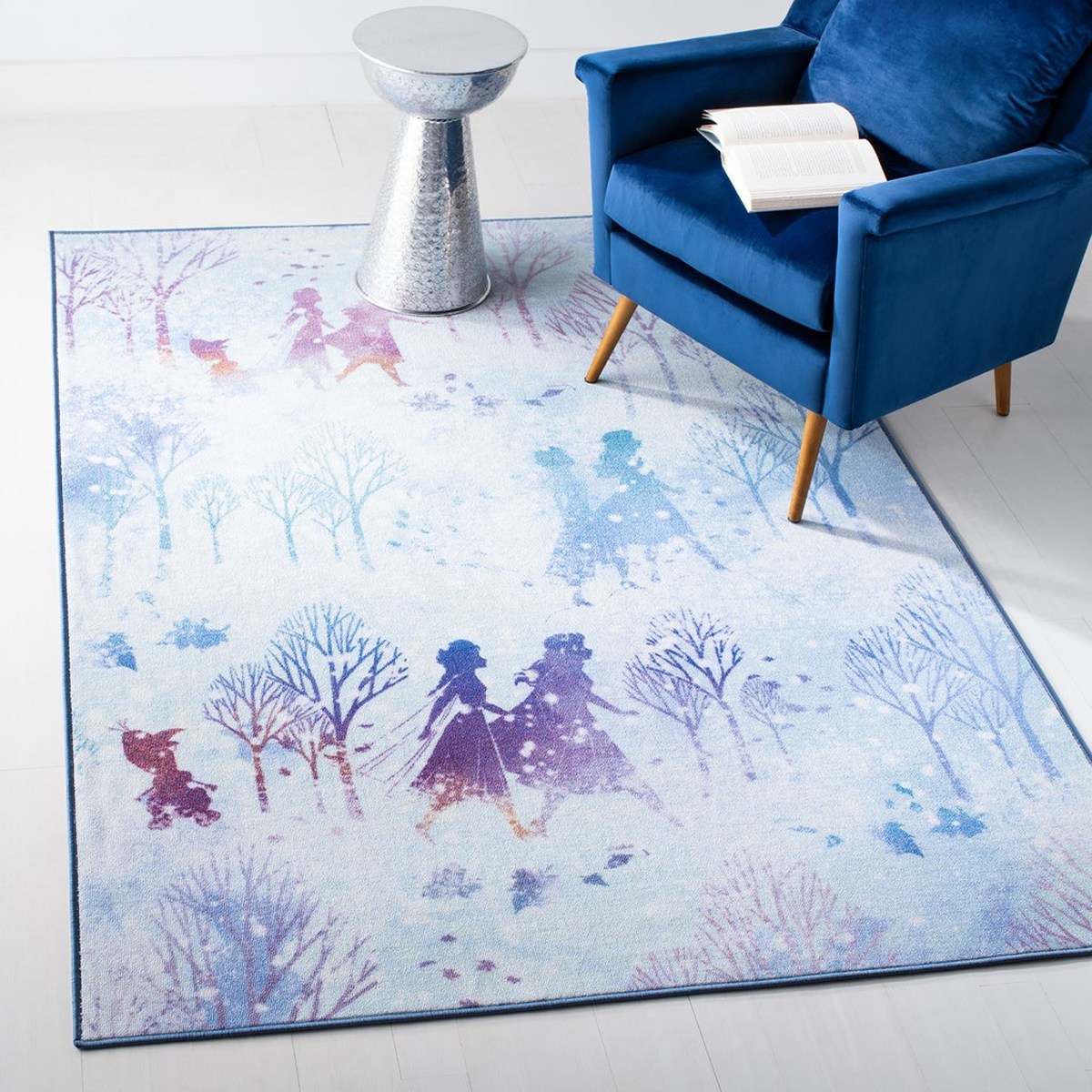 Final Thoughts
Who knew that so many Disney rug options existed? If you are interested in bringing a little Disney Magic into your home, the choices are numerous!
To read about how some of our KTP Crew Writers have decorated their homes, follow these links. This one will take you to Marisol's clever craft projects, and this one will take you to Ashley's Star Wars bedroom.
Have you added a Dsney rug to your home? Do you have any Disney decorating jounreys in progress? We want to see your results! Join the conversation on the Kenny the Pirate Facebook page by clicking here or by clicking on the blue Facebook button below.
Are you planning a vacation? Reach out to our trusted travel agency sponsor Authorized Disney Vacation Planner
Mouse Class Travel
!