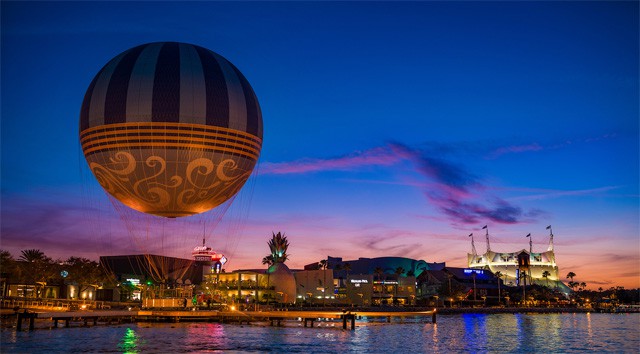 Disney Springs is re-opening on May 20th. Here is a list of restaurants that have plans to open their doors as well.
Disney Springs is Disney's Dining/Entertainment/Shopping district. While it has been closed during the pandemic, it has plans to open in just a few more days on May 20, 2020.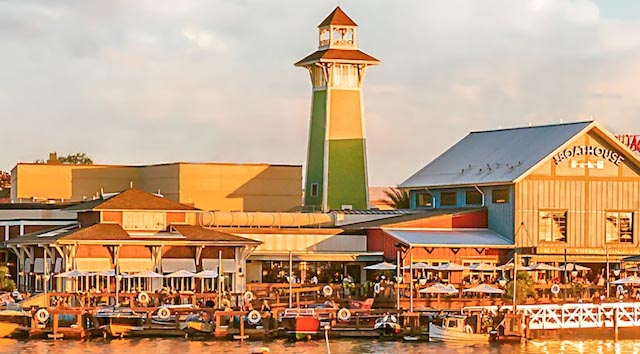 A number of third party restaurants have plans to re-open along with Disney Springs. Disney owned restaurants and shops have plans to open a little later.
Restaurants Opening on May 20
Blaze Pizza sent us an email confirming that it will reopen on May 20. The quick-service restaurant chain serves pizza with a wide variety of options for toppings.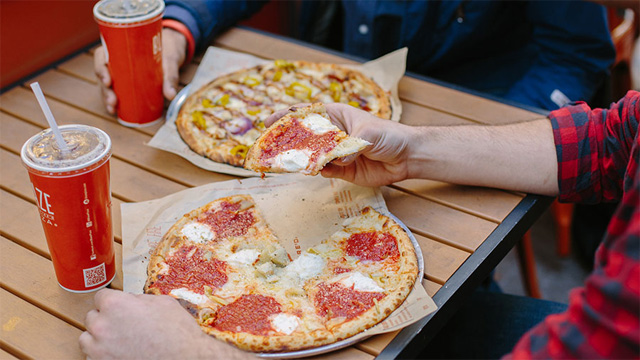 Wolfgang Puck Bar and Grill's Orlando location is allowing May 20, 2020 bookings on its website. The eatery offers a variety of options including pizza, sandwiches, and entrees.
Frontera Cocina is another restaurant offering reservation availability for May 20 on its website. This Mexican restaurant serves elaborate entrees as well as simple, yet delicious offerings like tacos.
Yesake is a fun Kiosk serving bowls you can customize as well as shakes. They took to Instagram to announce their reopening.
Haagen Dazs Ice Cream is also planning to open its Disney Springs kiosk. Guests with a sweet tooth can stop by for shakes, sundaes, and house-made ice cream sandwiches.
Erin McKenna's Bakery NYC has a Disney Springs location popular for its gluten free, dairy free, vegan, kosher, egg free, and other options for those with specific allergies, sensitivities, and preferences. It made an Instagram announcement that it will join in re-opening with Disney Springs on May 20.
The Polite Pig is a popular quick service BBQ restaurant in Disney Springs. It serves delicious meats and sides as well as an elusive cookie!
Sunshine Churros Kiosks in Disney Springs will be open on May 20th. Guests needing a Churro fix can get their fill at one of the two locations.
STK Orlando is a modern steak house chain. It's Disney Springs location is accepting reservations for May 20 on Open Table.
Wine Bar George made its announcement a few days ago, and it is currently the restaurant that has currently revealed the most details about its reopening plans. The information can be find on the website.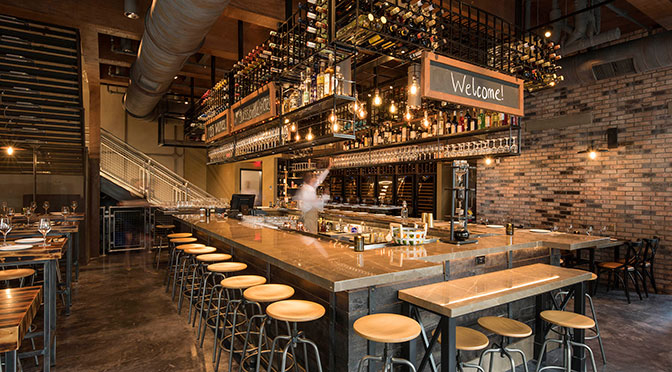 Joffery's is opening as well. I crave Joffery's, and since I will not be visiting Disney Springs anytime soon, I will be envious of those who grab a delicious coffee or tea to enjoy.
What's Opening May 22
While a variety of places are opening on May 20th, other restaurants have a little more of a delayed timeline. Expect a trickle of re-openings for May 22 and beyond!
Morimoto Asia Orlando is a Pan Asian table service restaurant in Disney Springs. It announced its May 22 reopening on Instagram.
Morimoto Asia Street Food's reopening was announced in the same post. It is a quick service restaurant serving savory treats like bao tacos, sushi, and bowls.
Perhaps more restaurants will make announcements soon. We here at the KtP Crew will keep you informed!
Which Disney Springs eatieries are you craving? Join the conversation on the KtP page on Facebook.
Are you planning a vacation? Reach out to our trusted travel agency sponsor Authorized Disney Vacation Planner
Mouse Class Travel
!