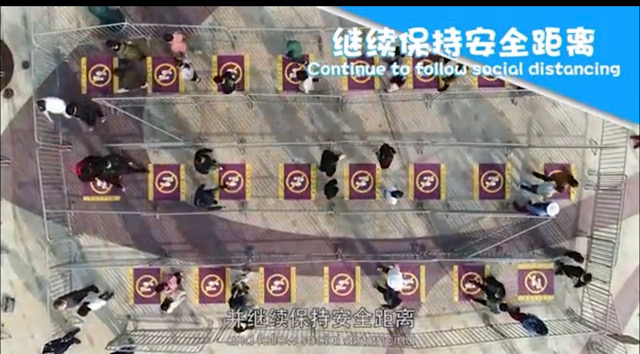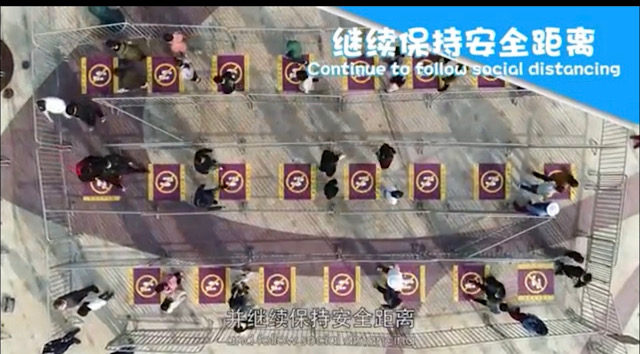 We recently learned Shanghai Disneyland would be the first Disney park to reopen after closing due to COVID-19. A video tutorial has been released to give guests an idea of the new procedures they will encounter when visiting. Does this video gives us our first glimpse at what Disney may look like in the coming months as parks around the world begin to reopen?
For the past few months, we've been watching Shanghai Disney partially resume operations after closing in response to COVID-19. Recently, we learned that Shanghai Disney will be reopening on May 11, 2020.
Cast Members at Shanghai Disneyland have been busy preparing to reopen for guests. From restocking shelves to preparing snacks, there is so much to do! They have also paid careful attention to cleaning even the most neglected of surfaces.
Guests are wondering what new procedures will be when implemented they return to Shanghai Disneyland, and the other Disney Parks around the world. A new video has been released to prepare guests for the their return to Shanghai Disneyland. Have a look.
The English translation of the video is as follows.
To protect the health and safety of our Guests and Cast Members, Shanghai Disneyland will operate with limited attendance with "Advanced Reservation."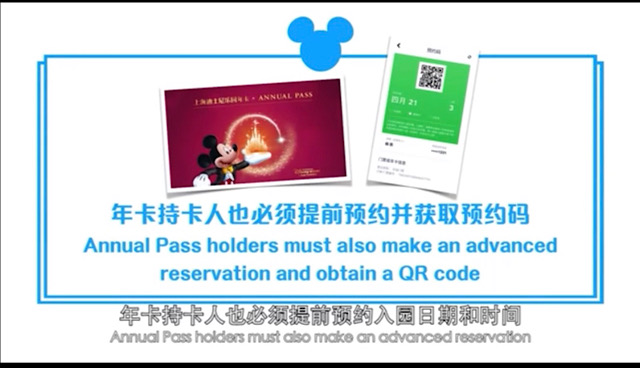 Before visiting, you must purchase a dated admission ticket from our official online channels and obtain a Shanghai Disneyland Reservation QR Code. Annual Pass holders must also make an advanced reservation to book a visit date and time and obtain a QR Code.
In addition to your Shanghai Disneyland QR code you must bring these items to enter the park. First, a valid government ID. Digital or print copies are not accepted. Second, a valid green "Health QR Code" generated on the day of your visit. Finally, you must wear a mask during your entire visit except when dining.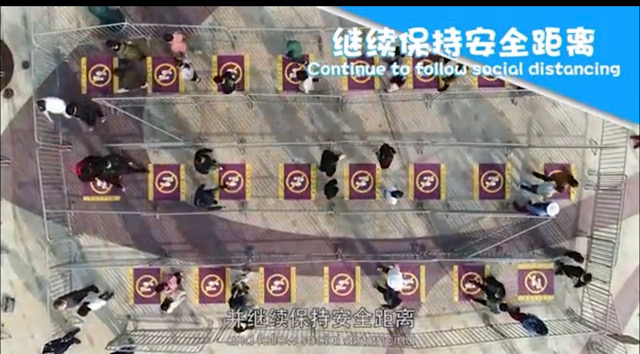 As soon as you enter the resort you will pass through a health screening point. Please follow instructions and markings on the ground to ensure appropriate social distancing and wear your mask from this point onwards.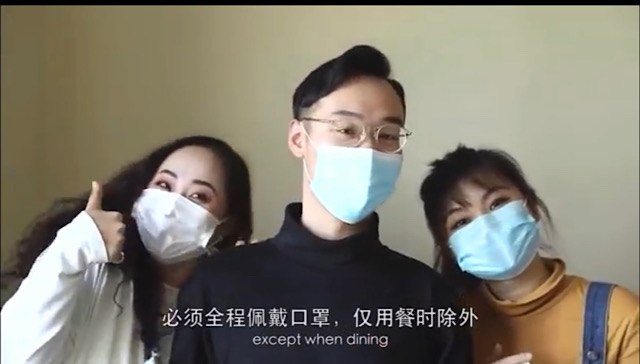 At this screening point you will be asked to walk through the temperature screening booth. Your temperature must be under 37.3 Celsius to enter the resort.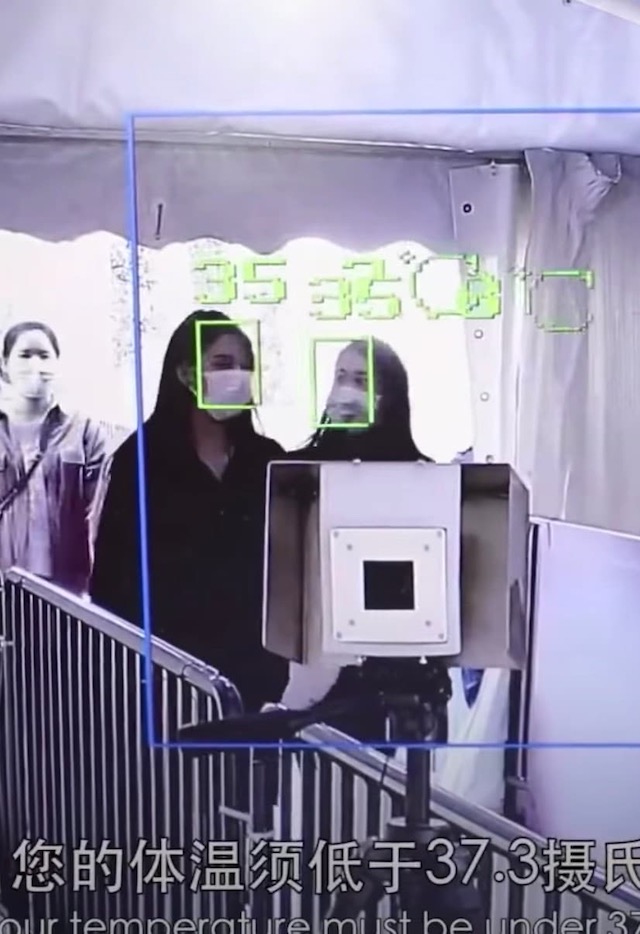 Present your green "Health Code QR Code." You will then enter the queue for security screening. Please show your Shanghai Disneyland Reservation QR Code and follow social distancing.
At the security check please show the contents of any bags you bring. When you reach the ticket turnstile please present the original government ID for each Guest in your group. The ID used to book each ticket must be the same ID presented.
After you enter the park the vast majority of attractions, shows, and shopping and dining locations will be available to experience, but at controlled capacity.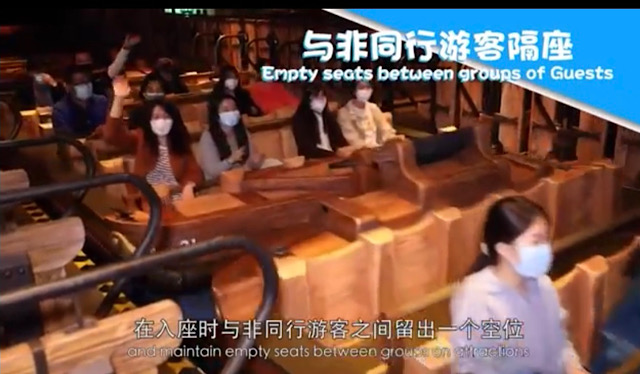 As you enjoy the park attractions please follow social distancing in queue lines and maintain empty seats between groups on attractions. For attractions with smaller vehicles, each vehicle will only be allowed to hold one pair traveling together. Please use hand sanitizer at the exit of each attraction.
Character interactions are still available but have been adjusted to ensure social distancing. At restaurants please sit at the tables without cards advising that the table should be left empty.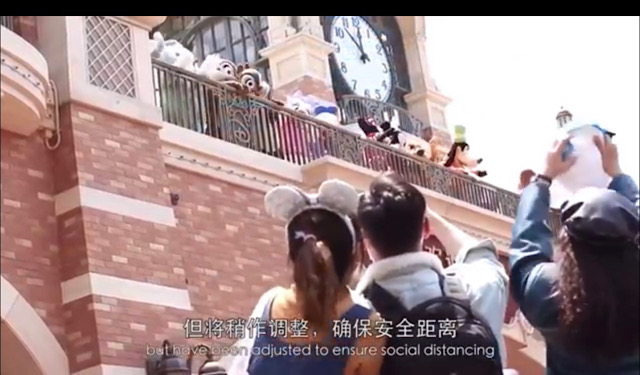 While in stores, please only touch merchandise you intend to purchase and we recommend contactless payment options.
At the end of the day, please exit the park in an orderly fashion. For your convenience, face mask disposal bins are available throughout the park and resort. Another magical day at Disney!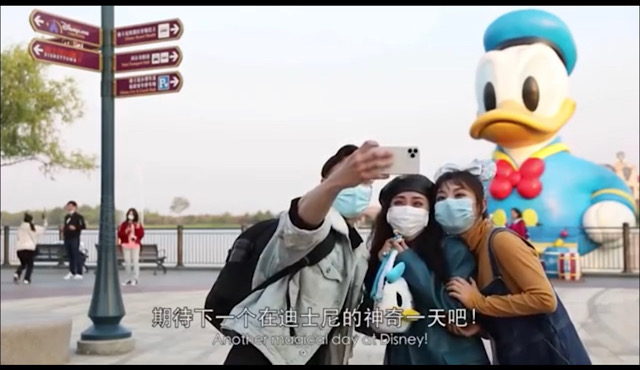 What are your thoughts on Shanghai Disneyland's new park procedures? Do you think we might see similar procedures in Walt Disney World and Disneyland? Let us know on Kenny the Pirate's Facebook Page, or join our crew and continue the discussion.