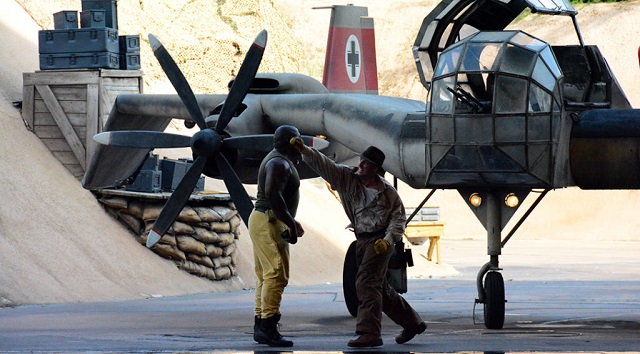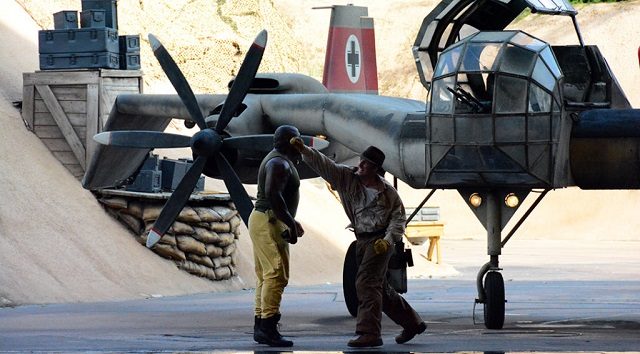 It looks as if the Indiana Jones Epic Stunt Spectacular Stunt Team is eager to get back to work. Check out this fun video!
Virtual Performances
We have all become quite familiar with the various virtual home concerts that we have been gifted by #DisneyMagicMoments during this quarantine such as Epcot's Mariachi Cobre's performance from the other day.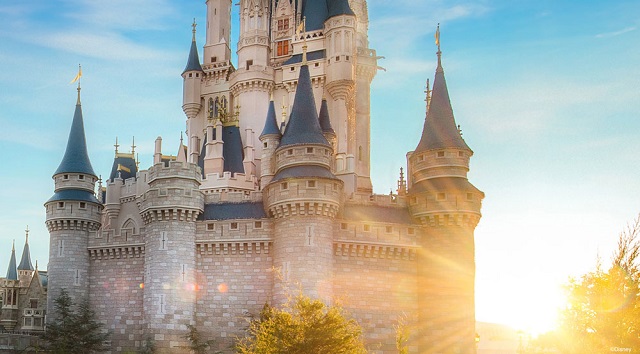 Even the Security Hosts around the parks have gotten in on the fun by posting and sharing pictures as they continue to keep the park safe and secure during park closures.
Indiana Jones Epic Stunt Spectacular
I'm not going to lie when I say that I was pleasantly excited when I came across this new Cast Member YouTube video that was posted a couple days ago.
We know these stunt performers from the Indiana Jones Epic Stunt Spectacular Show at Disney's Hollywood Studios, but do we know them when they are staying at home?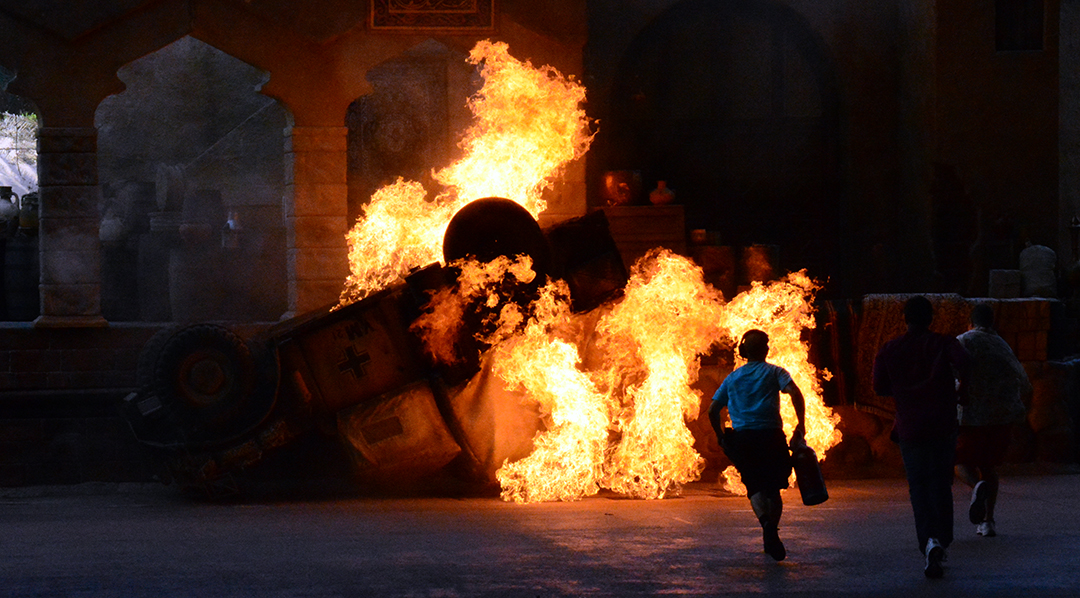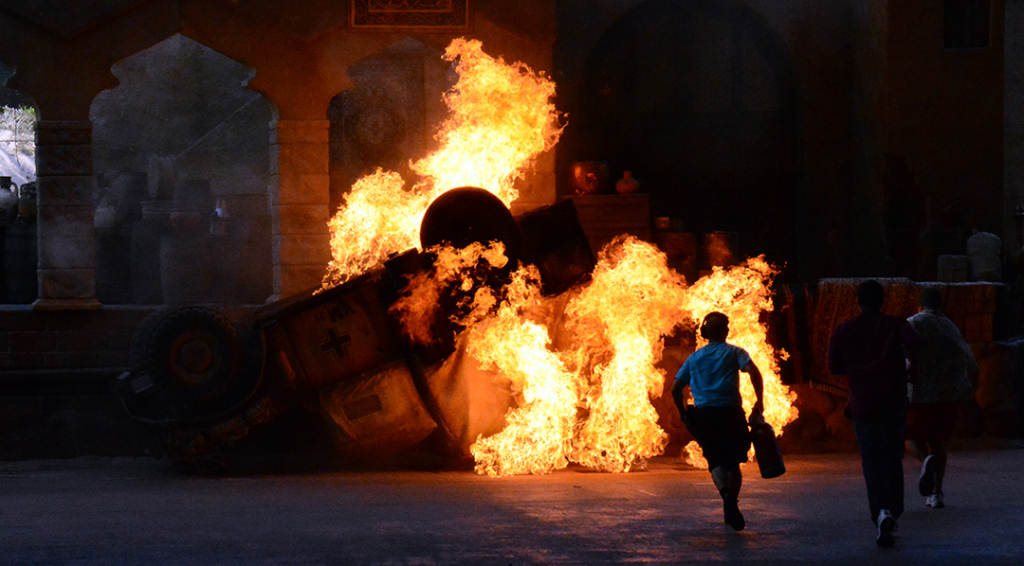 One could imagine that the stunt team would become restless due to not seeking a thrilling adventure as they do multiple times a day during their performance so it really comes as no surprise to see them put their "moves" to the test at home.
Just the very description of the video is absolutely perfect!
The Indiana Jones Epic Stunt Spectacular Stunt Team returns to work following the COVID-19 Pandemic. A chase scene filmed and edited remotely by 24 people. Enjoy & See you real soon at Walt Disney World!
They Surely Know What They Are Doing
Makes you appreciate the fact that they are professionals performing these stunts as some of them took quite the tumble, didn't they?
If it were me performing these stunts, I'd need more than just a couple of Advil. I'm sure I would not be able to get out of bed the next day! They are the professionals, and I am merely the spectator!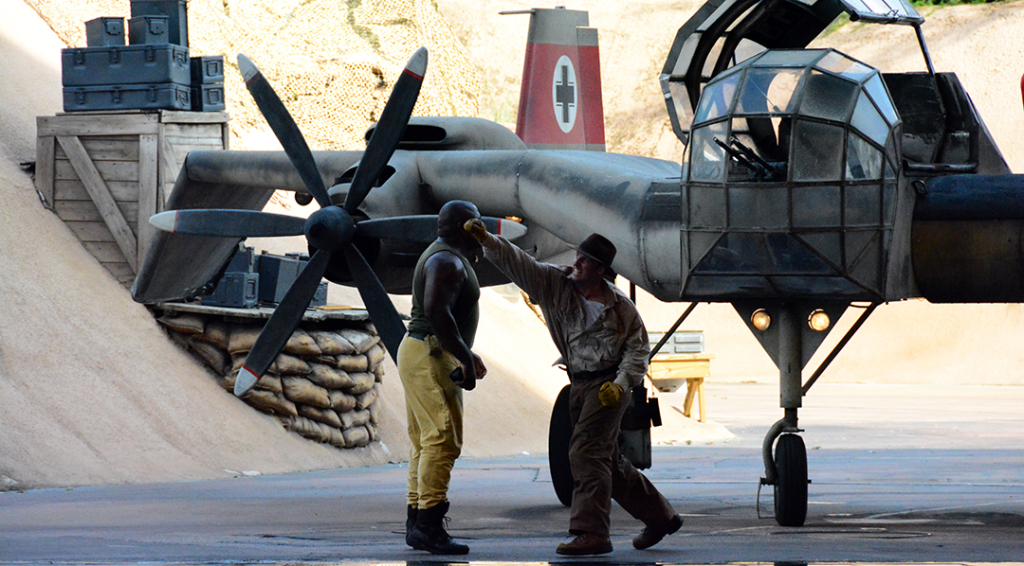 Remember kids… and yes, that means you kids at heart as well… Do Not Try This At Home!
And one more thing…watch out for snakes!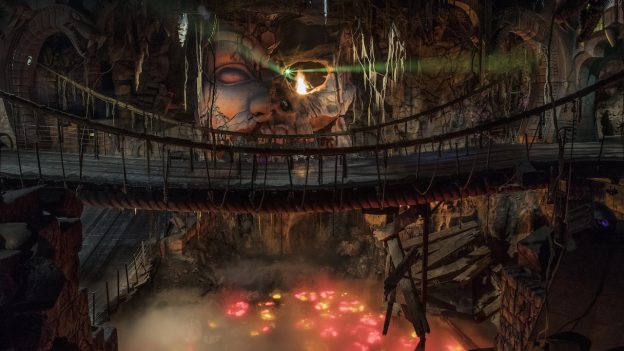 What do you miss most about watching your favorite stunt performer? Share your thoughts on our KtP Planning Group and on our Facebook Page.
-Marisol White