If you are like us, we can't get enough of "The Child" (a.k.a. Baby Yoda). We have seen the adorable memes, Chia pets, backpacks, ornaments, and the list goes on and on, but now we will be able to see him on a cereal box?
"The Child" Merchandise
Since the launch of the Disney Plus series of the Mandalorian, we have seen "The Child" everywhere. We have shared of all of the great Mandalorian themed merchandise at Target.
Hallmark has debuted an adorable "The Child" ornament that every Mandalorian fan has on their wish list for Christmas this year.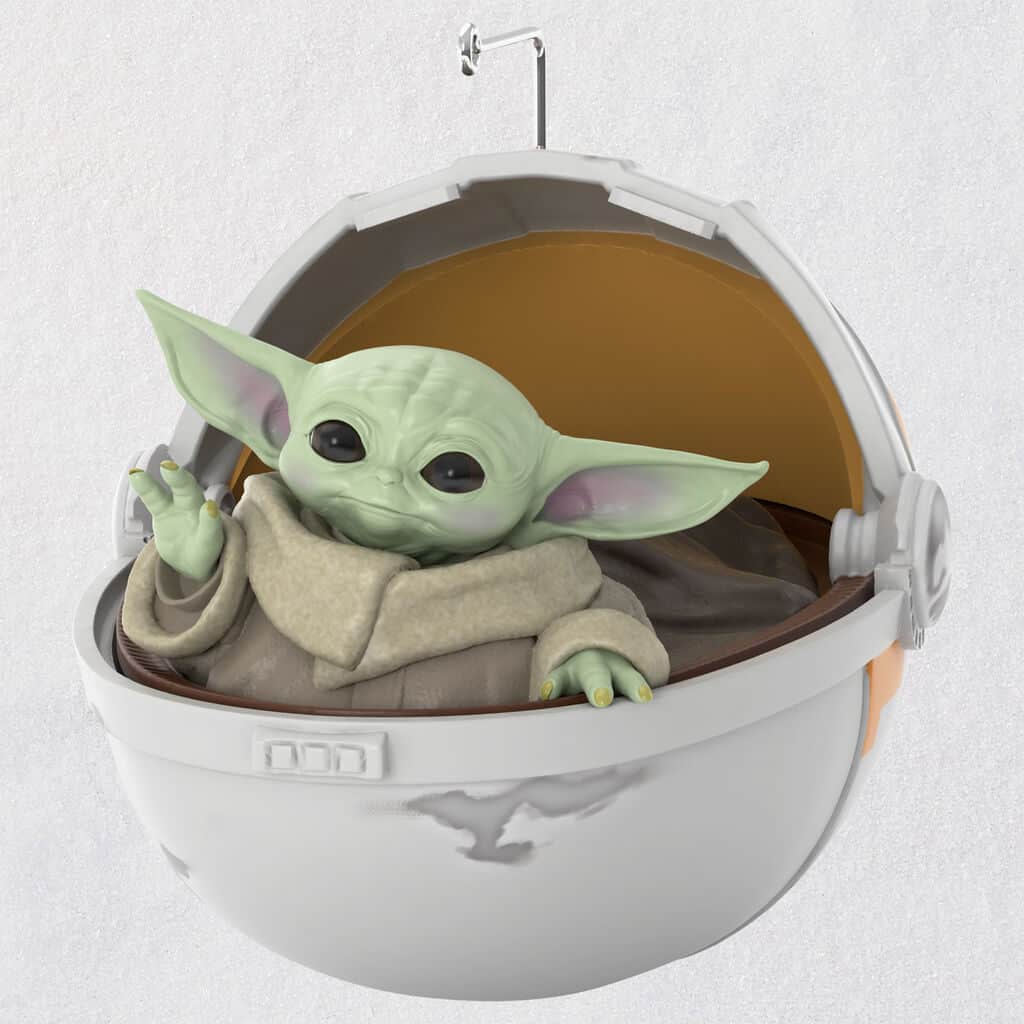 We shared some new adorable merchandise that is currently available for pre-order for Baby Yoda such as a backpack, a crossbody bag, and even Giclee Canvas art pieces.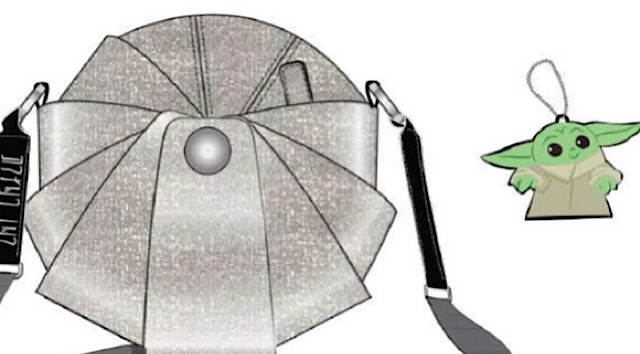 Build-A-Bear has an adorable plush "Baby Yoda" that includes 2 sounds, one being the Mandalorian theme song and the other being a 5 in 1 sound featuring sounds of "The Child."
The original release sold out in about an hour. For May the 4th this was released again, but sold-out almost immediately. We are told that Build-A-Bear will have more of "The Child" back in stock soon.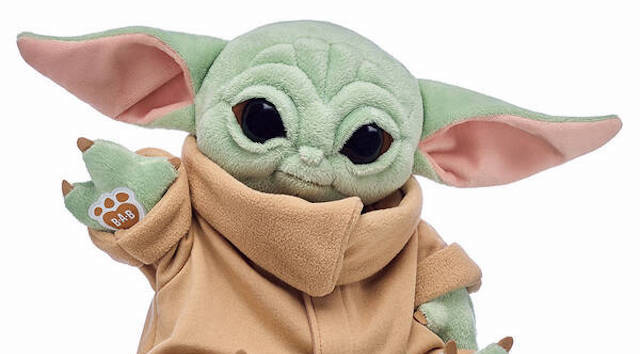 I am personally excited for the new Loungefly backpack featuring "The Child" to be released in June 2020.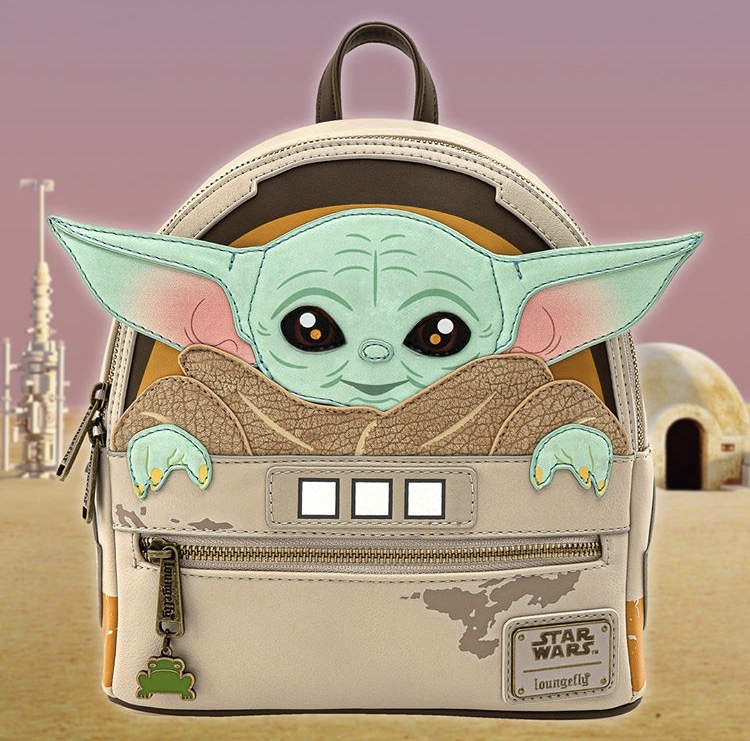 General Mills
General Mills has offered Star Wars cereal in the past for all loyal Star Wars fans to have a great start to their day, but soon we will see another familiar face on our cereal aisles.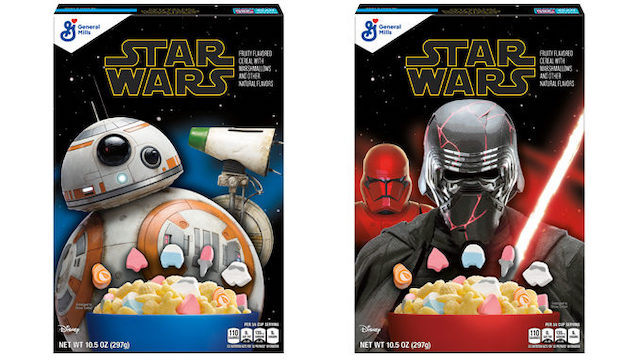 General Mills is rebranding their Star Wars cereal to feature Baby Yoda. In August 2020, we will be able to start our day with our adorable little friend.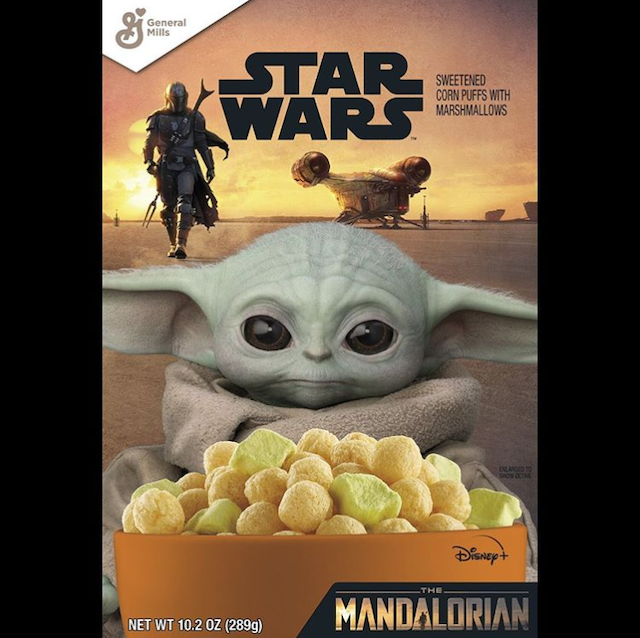 "The Child" cereal will feature small green corn puffs and candy melts. The best part of this cereal is that they will have small green Baby Yoda marshmallows. What a cute way to start the day for your Young Jedis.
Fruit Roll Ups
Also produced by General Mills, the Fruit Roll-ups brand of snacks will begin to feature "The Child" on their packages in August 2020. Same gummy goodness, but fit into an even cuter package.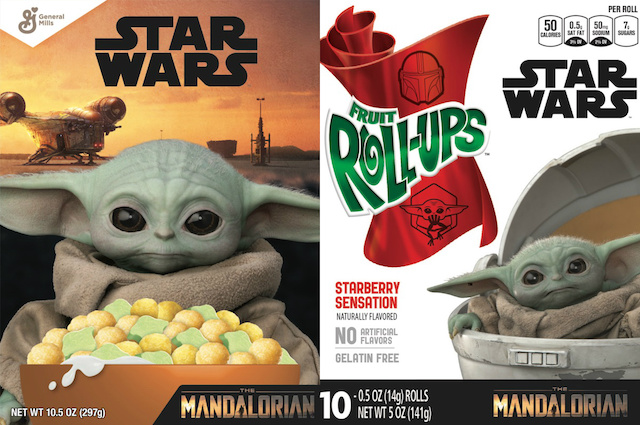 My kids and I are so excited to be able to bring "The Child" home. How about you? What are you most excited about? Share on our KtP Planning Page and on our Facebook Page.