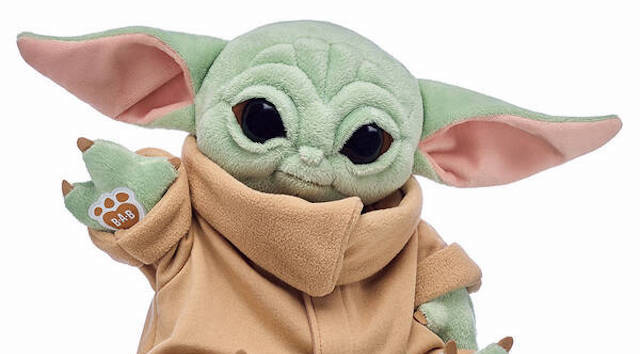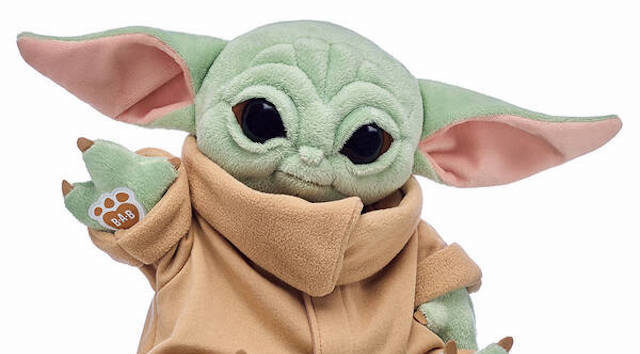 It is a Beary special day for Mandalorian fans both big and small! Mandalorian fans were left a little disappointed when their favorite asset was sold out within minutes of the initial product launch. Find out how you can bring home your very own Baby Yoda.
First Glimpse
We first learned that Baby Yoda would be arriving at Build-A-Bear back in January. "The Child" was to be added to a large collection of other Star Wars merchandise by Build-A-Bear.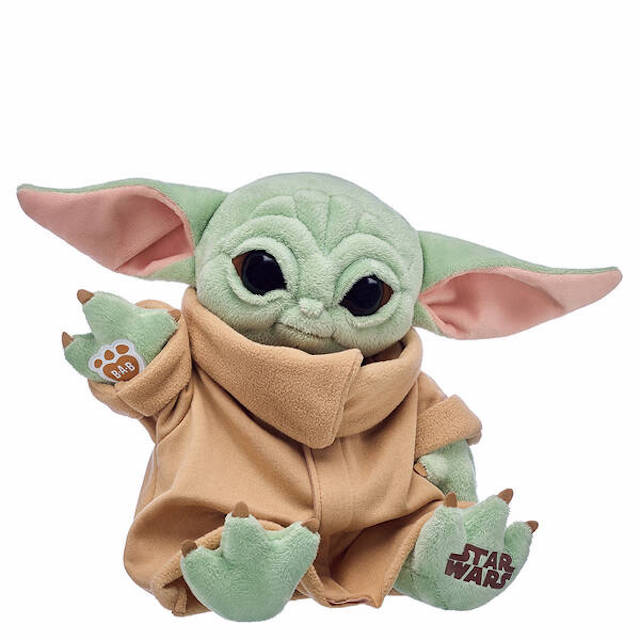 Mandalorian fans have been waiting to learn when the items would finally be made available. Many were concerned about the timeframe when stores closed due to COVID-19.
Build-A-Bear made a way to bring a bit of Disney magic into our homes even in the midst of social distancing.
"The Child" Special Features
"The Child" is stuffed and ready to come to your home. He has a 5-in-1 sound in one hand. He makes adorable baby sounds and even a giggle.
The other sound chip is located in his other hand and plays The Mandalorian Theme Song. He features a Star Wars embroidery on his foot and a Build-A-Bear patch on his hand.
He is simply adorable!!!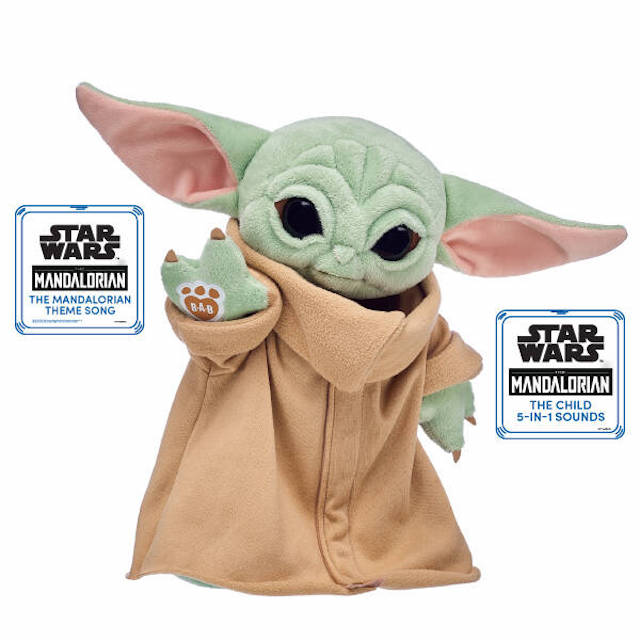 "The Child" is a limit of one per household at this time, and it comes pre-stuffed without the option to arrive unstuffed.
"The Child" comes dressed and with sounds for $59.95 and can be purchased on the Build-A-Bear website.
Act quickly, as this is set will likely sell out quickly.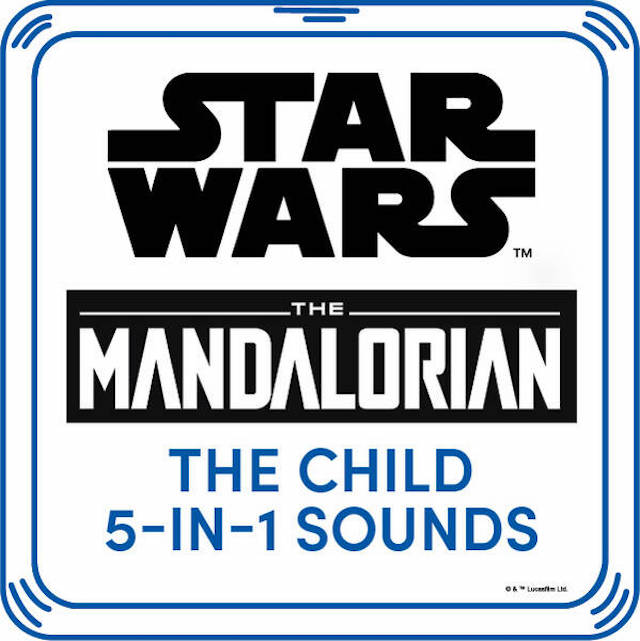 Each Baby Yoda comes with a Birth Certificate and is set for a 2-4 week delivery to your home. The best part is shipping is FREE!
Availability Date
We just received an email from Build-A-Bear stating that "The Child" would be available for purchase tomorrow, May 26, 2020.
All ShopDisney guests may grown at the idea of another virtual waiting room, but Build-A-Bear states that joining their virtual waiting room is the only way to secure the asset.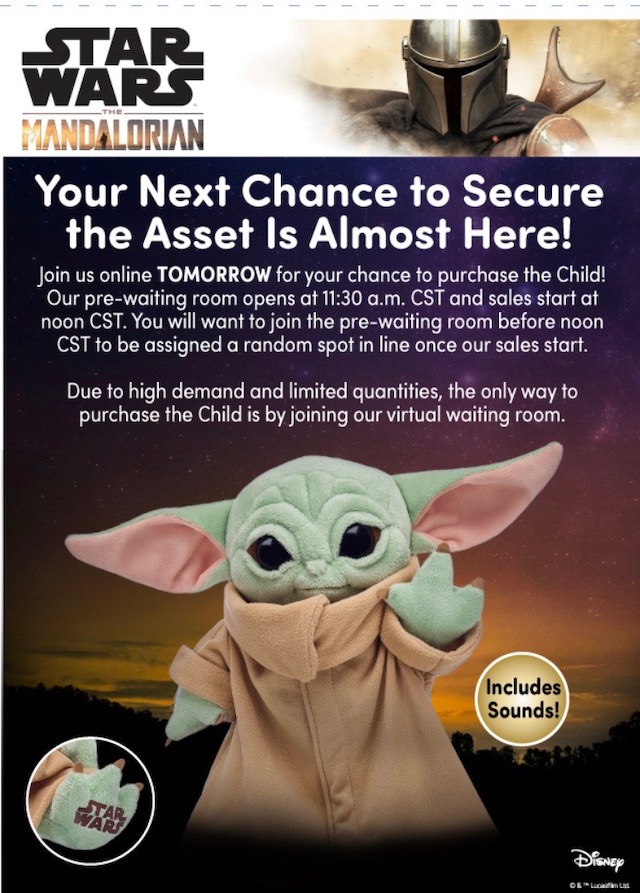 The virtual waiting rooms will open at 11:30 am (Central Standard Time) and "The Child" will become available for purchase at 12:00 pm (CST.)
shopDisney
ShopDisney has "The Child" also available and Mandalorian fans have been enamored by it. He is super cute, but I think I like the Build-A-Bear version a bit better. You can find more great "The Child"merchandise now available at Target and ShopDisney by clicking here.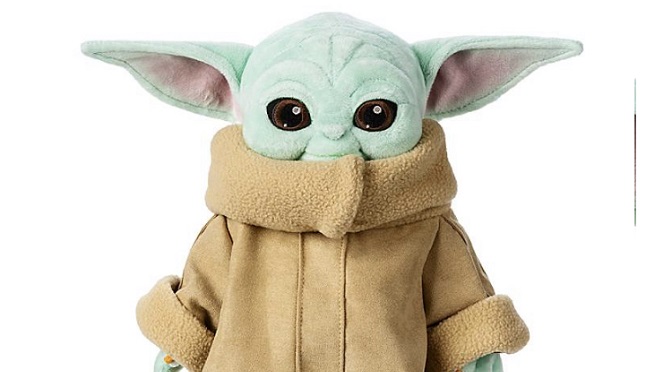 What do you think? If you are a fan of the Mandalorian, will you be bringing home the Build-A-Bear or shopDisney version? Or both? Share your thoughts on our Facebook Page.