The world has been in love with The Child, who most refer to as Baby Yoda, since The Mandalorian premiered on Disney Plus in November.
Thousands of people preordered a Baby Yoda toy, created by Funko, making it the top selling toy on Amazon in early December. The Disney plush is scheduled to ship out in May but you may have a chance to get your hands on that lovable little guy even sooner thanks to Build-A-Bear.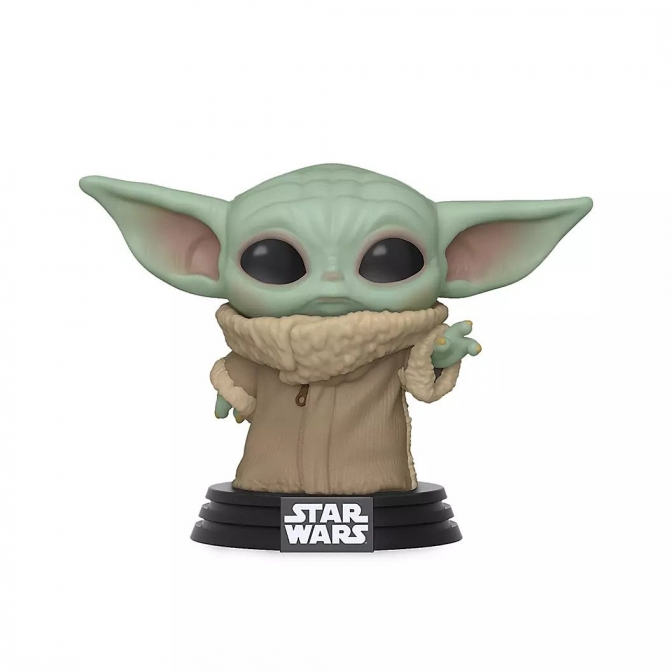 Today during a presentation at the ICR Conference in Orlando, Build-A-Bear CEO Sharon Price John said "I'm excited to share we will be one of the first companies to provide the digital and internet phenomenon who is trending higher than all the presidential candidates combined."
She then held up a plush and told the audience "We now will have The Child, also known as Baby Yoda," according to Business Insider.
"It's great, again, to be in business with best-in-class partners," John said, adding that Build-A-Bear, Disney, and Lucasfilm worked very quickly to make the Baby Yoda character a reality. "We started this process almost with the first episode," John said.
'Baby Yoda' will add to the large selection of characters from Star Wars and Disney that you can already create in one of Build-A-Bears many stores. There has been no announcement on how much Baby Yoda will cost to build but most licensed characters at Build-A-Bear range from $30-$50. Build-A-Bear also offers a variety of clothing and accessories for your new plush friend.
The adorable stuffed toy will be available in the next few months but we predict it will sell out quickly so make sure you stay up to date on all things Disney and Baby Yoda by following along on the KTP Facebook Page and join us on the KtP Crew!
Jess Watkins
Jess is an experienced Disney traveler, wife, mom of two beautiful girls and golden-doodle Maui. Disney World has always been her Happy Place. She embraces the motto 'Hakuna Matata' and looks forward to sharing her love of all things Disney with you!