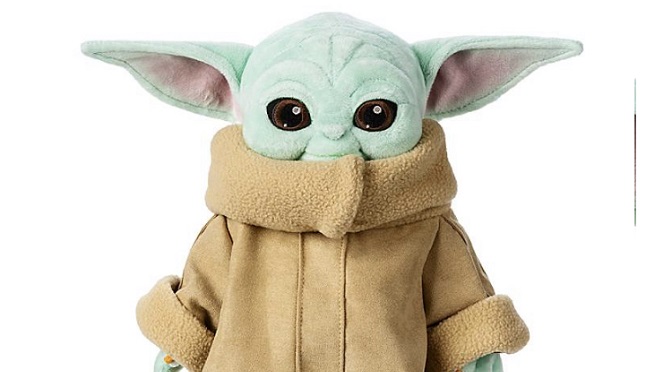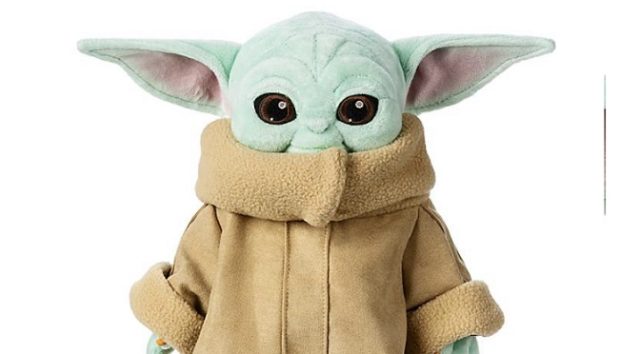 A funny thing happened while I was scrolling through my Facebook feed today. My thoughts of how I wish Disney would come up with a "Baby" Yoda" that is not in t-shirt, drinking vessel, or vinyl form, but fully made of cuddly plush, manifested themselves in the form of a shopDisney advertisement.
While this adorable toy will not be shipped in time for Christmas, it is available for pre-order.
This character was made popular by Disney+'s Star Wars series The Mandalorian. But, you don't have to be a fan of the show to think that this is one cute toy! Here is a screenshot from my Facebook Feed: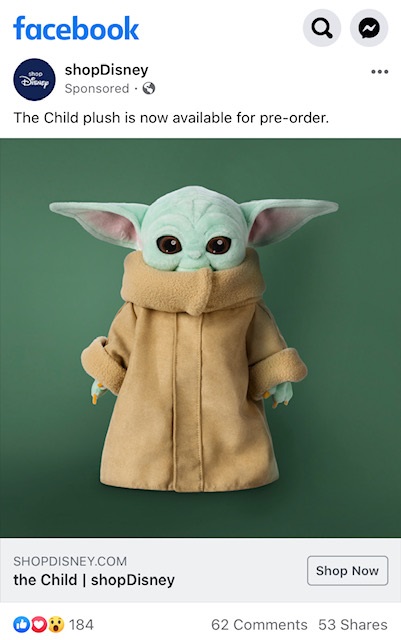 While the world of Disney merchandising refers to this little creature as "The Child," and the Mandalorian himself refers to it as "the kid," some of us here on the internet are fiercely clinging to the term "Baby Yoda," and we aren't letting it go.
The shopDisney site seems to accept this, and it will dutifully produce search results regardless of whether you type in "The Child" or "Baby Yoda" into the search bar. I find this rather gratifying.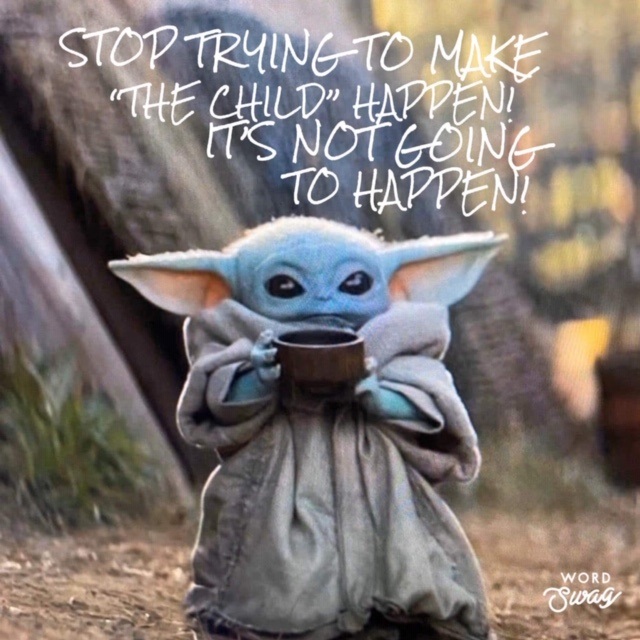 The shopDisney site's newest Baby Yoda is 11′ of adorable! Unlike its part plush, part vinyl predecessor, this new toy is described as "soft and squeezable" and is made out of 100% polyester. It has a faux suede robe and embroidered eyes for a totally soft experience.
He is priced at $24.99 plus tax and applicable shipping and handling. Shipping is typically free on orders of $75 or more using the code "Ship Magic" at checkout, so if that matters to you, you might want to check out some of the sales that are going on now.
Right now, you have to select "Pre-Order" to add it to your bag. It is also limited to "one per guest," shattering any dreams of amassing 101 Baby Yodas.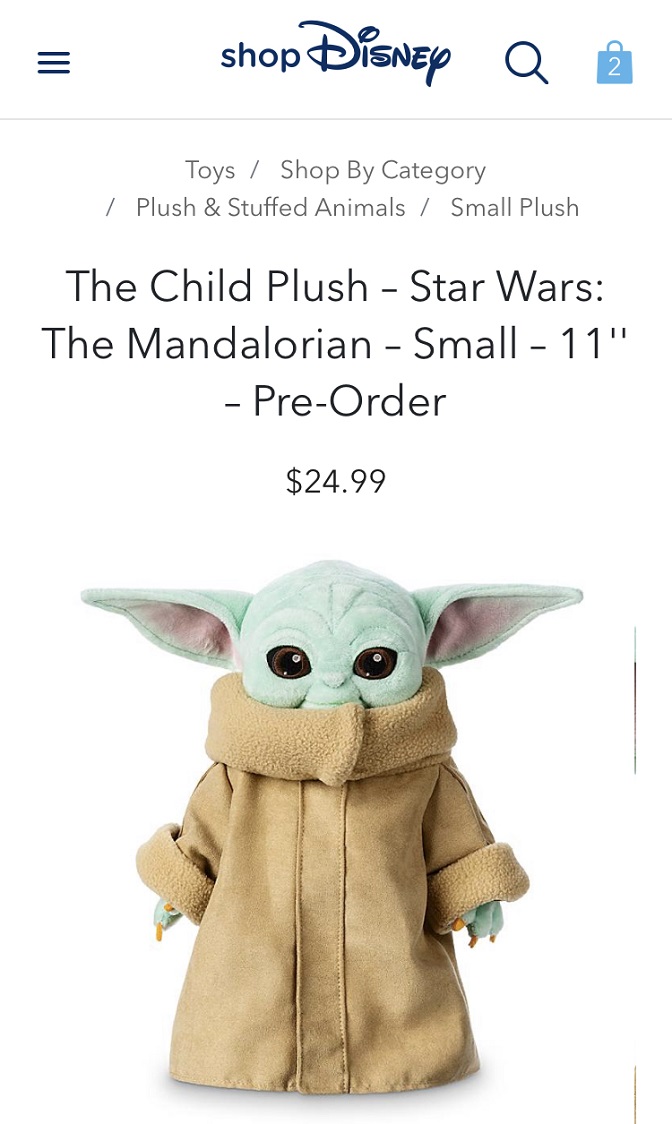 Again, this is a pre-order, and according to the product page, he is scheduled to launch February 20, 2020, and an e-mail will be sent when he ships.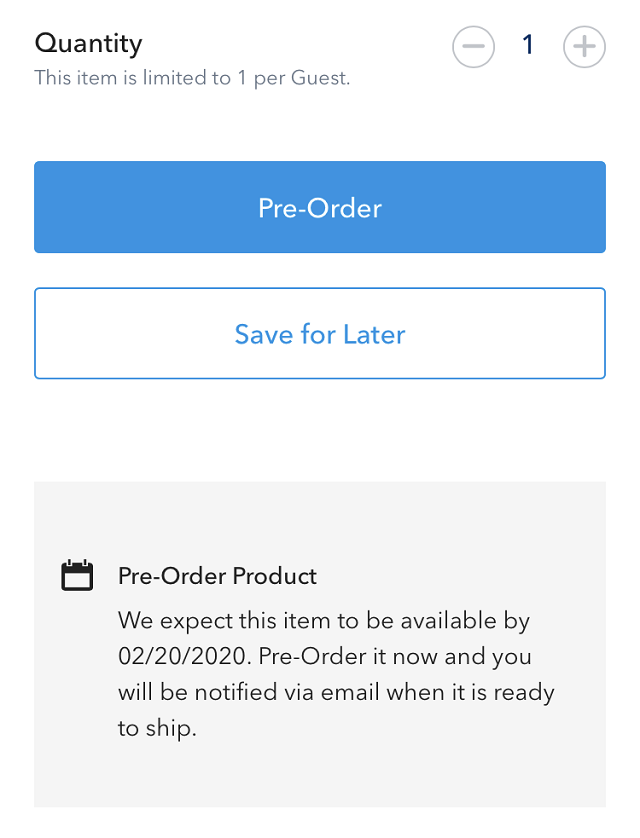 To shop for your own cuddly Baby Yoda, head here: shopDisney.com.
Will you be adding this little one to your collection? May the Plush be with you!