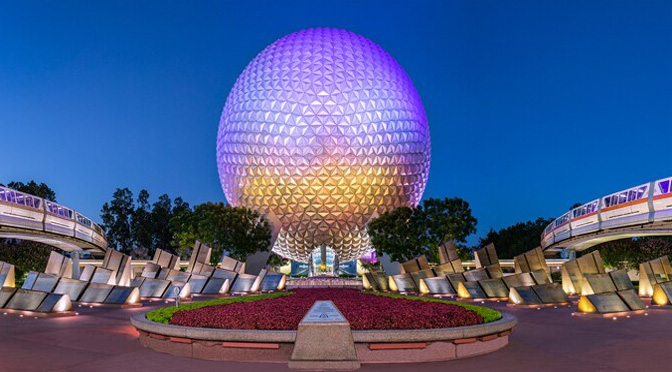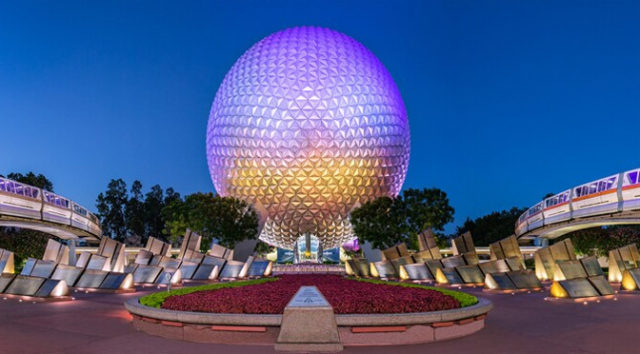 "It's the most wonderful time of the year…" Why you ask? After a delay of the new temporary EPCOT Starbucks location, it is open and ready for guests needing their caffeine fix especially for Christmas morning!
The old location closed earlier this year, and a temporary cafe was planned to accommodate guests. A permanent one will be built, along with much of the park it seems like.
Starbucks' new temporary location is located by the Refreshment Port, which is near the new restrooms that run alongside Rose Walk. Rose Walk runs from the Future World West area to World Showcase (better known as my shortcut to the other side of the park).
The new EPCOT Starbucks was planned to open on December 20, 2019.
Well, the morning of December 20th came, and the doors to "Traveler's Cafe," the name of the new temporary location, never opened its doors that morning!
You can imagine the outcry of devoted Starbucks fans that were not able to indulge in their caffeinated beverages and variety of pastries and desserts.
Well… Santa must have received an abundance of emails and wishlists that included that all they wanted for Christmas was the opening of EPCOT's new temporary Starbucks! I'm also guessing Santa was getting a head start because this morning those who had been on the "nice" list this year received what they had asked for.
As of this morning, "Traveler's Cafe" opened its doors. If you have visited the open-air Starbucks located in Disney Springs, well then you can clearly picture the one that is now open and located in EPCOT.
It is a walk-up window that offers delectable pastries, treats, and an array of the drinks that make Starbucks what it is today.
Are you excited to visit the new Starbucks location in EPCOT? Personally, I'm a fan of Starbucks in the parks because of its Walt Disney World Starbucks exclusive merchandise!
-Marisol White