I am sure you all know by now how much I love ColourPop Cosmetics. Their quality of makeup and color options are top-notch. I feel as if I have been waiting forever for another collection to be released, but the wait is FINALLY over! Let's take a look at all the amazing new Mulan ColourPop products coming soon! They are sure to keep you Loyal, Brave, and True to yourself.
ColourPop Cosmetics, in collaboration with Disney, has brought us some amazing princess collections. We have seen The Disney Designer Collection, Villains Collection, Midnight Masquerade Collection, and Frozen 2 Collection.
Each collection is unique and provides many color combinations that are great for everyday wear.
I am super excited to share with you the newest collection from Disney and ColourPop that pays tribute to the new live-action Mulan movie coming soon! This collection really channels the color scheme from the new Mulan movie very well.
Let's take a look at products in this collection…
Eyeshadow Palette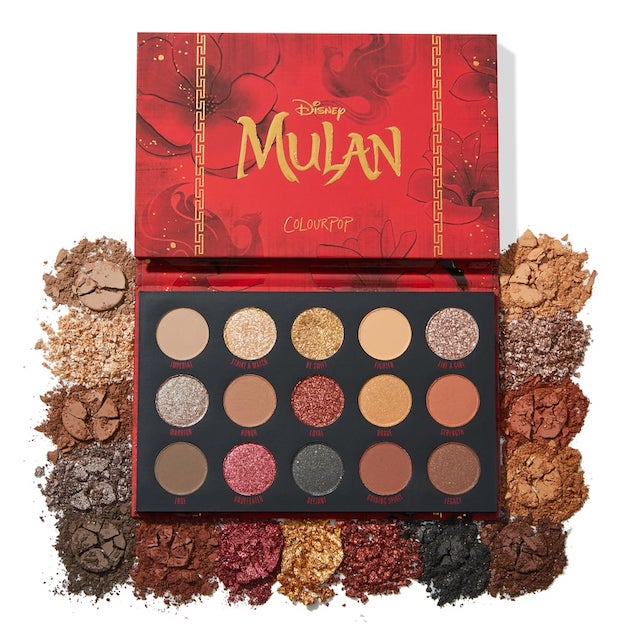 The eyeshadow palette in this collection features a lot of neutral colors and mauves. I personally, really like the color choices ColourPop chose for this palette. They are great natural colors that can be worn in everyday life or even to work.
I also am a huge fan of the metallic eyeshadows that are used in these palettes. They provide the perfect amount of shine to your eye makeup look. The eyeshadow palette can be purchased for $22.
Lip Bundle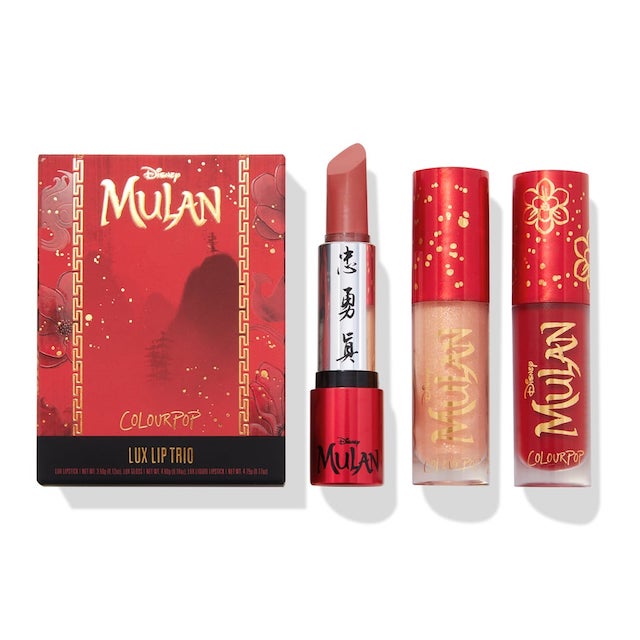 If you are looking for the perfect combination of lip products, look no further than this Mulan Lip Bundle. For $25 you get three different lip products. All lip products in this bundle can also be purchased separately for $9 each.
The first product is a creme lux lipstick ($9).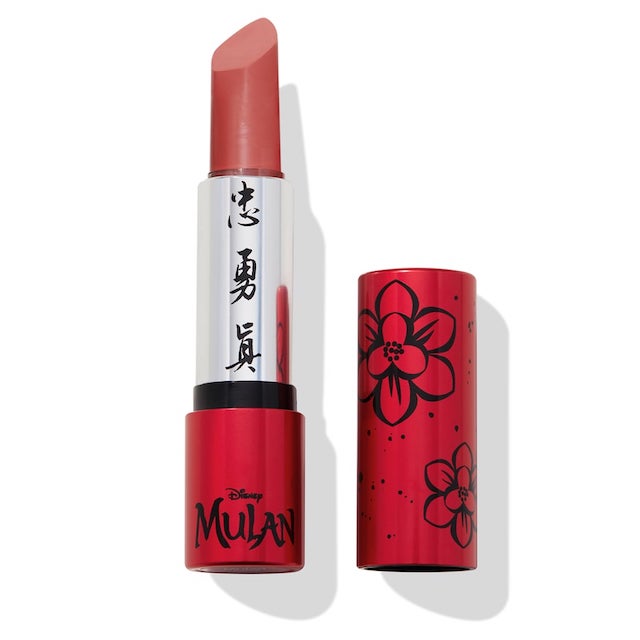 For those of you who have read my previous ColourPop Collection articles, you will know that I am completely obsessed with the creme lux lipsticks. They are really pigmented and matte. I can apply my lipstick in the morning and still have a full color when I return home from work. It isn't greasy or sticky and feels very natural.
I own almost all of the Disney creme lux lipsticks and you honestly can't go wrong with any of them. The colors are great by themselves or blended together.
The second product in this bundle is a Lux Lip Gloss ($9).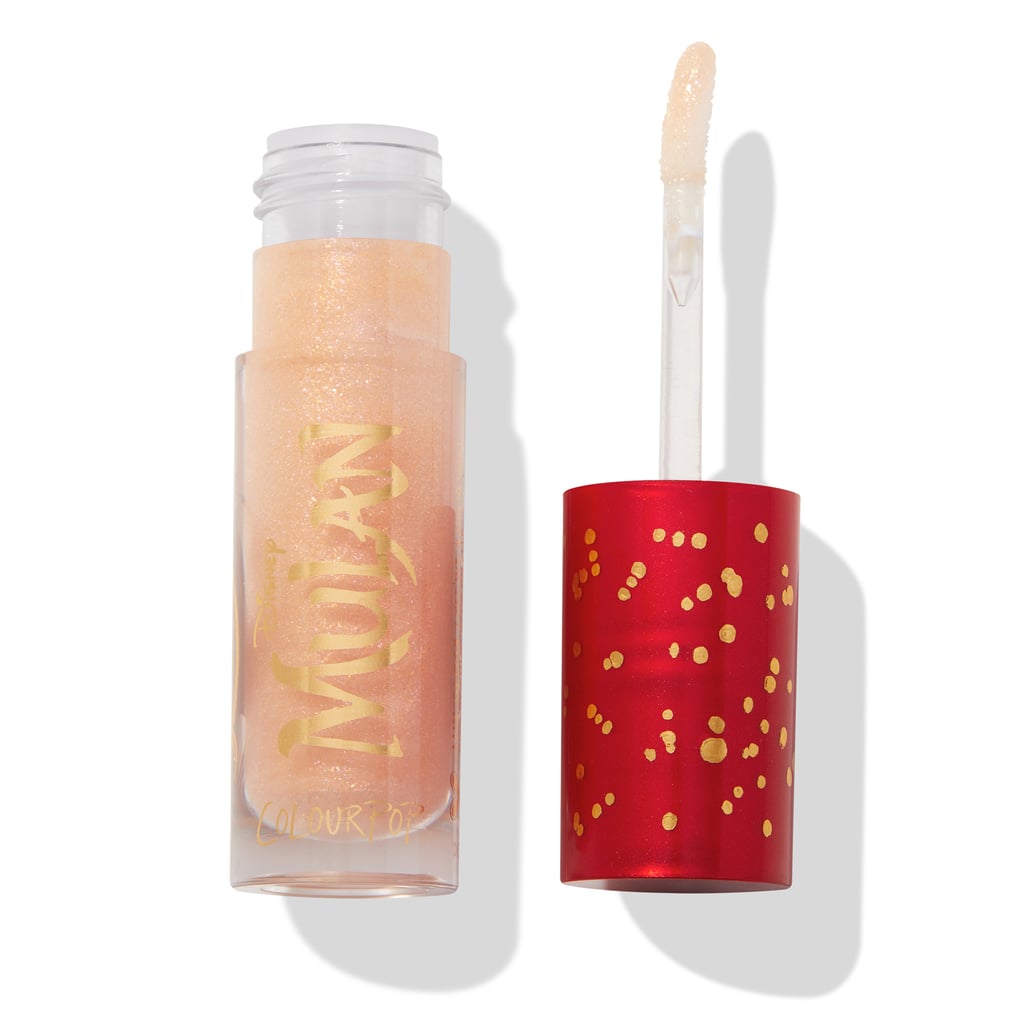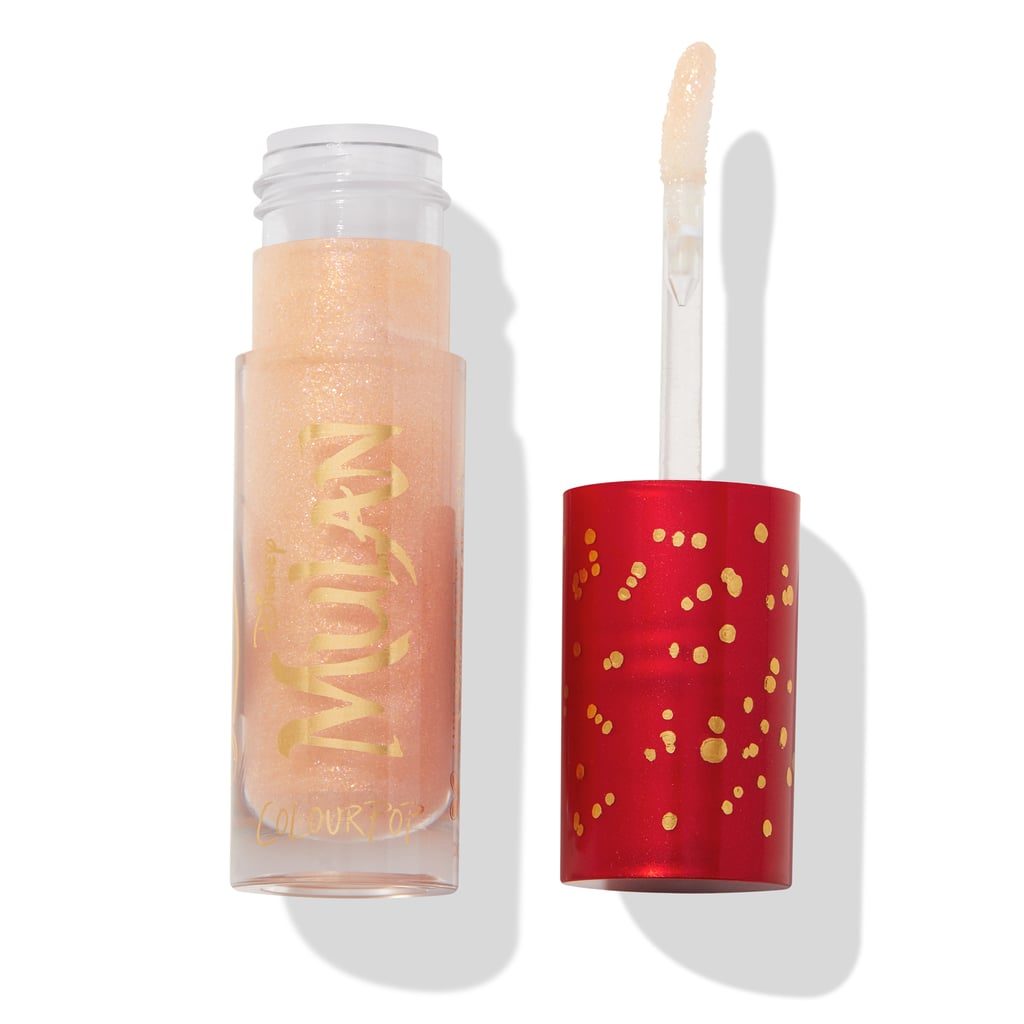 The color is a sparkly champagne color that would be perfect for any time of day. I am not a huge fan of lip glosses, because they often tend to be sticky. I may just have to try it though because I really like this color!
The third and final product in this bundle is a Lux Velvet Liquid Lipstick ($9).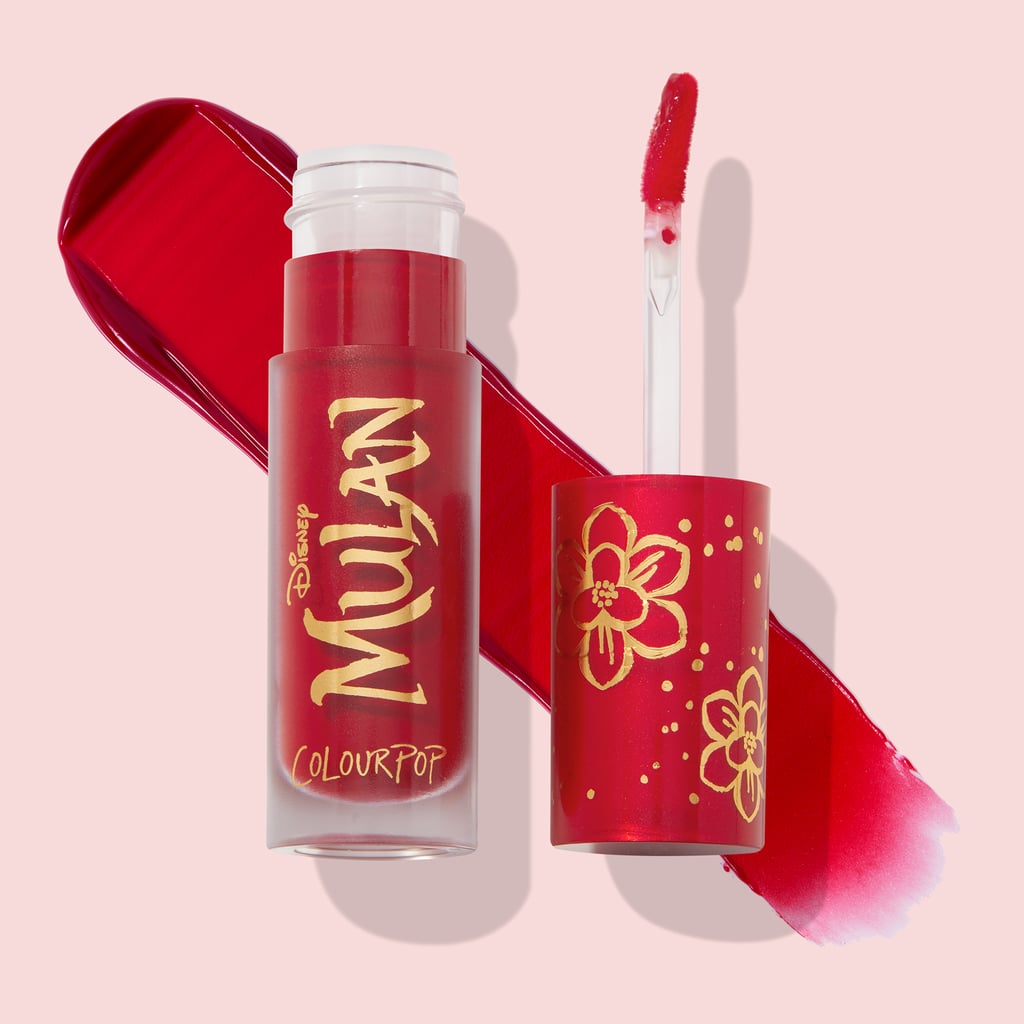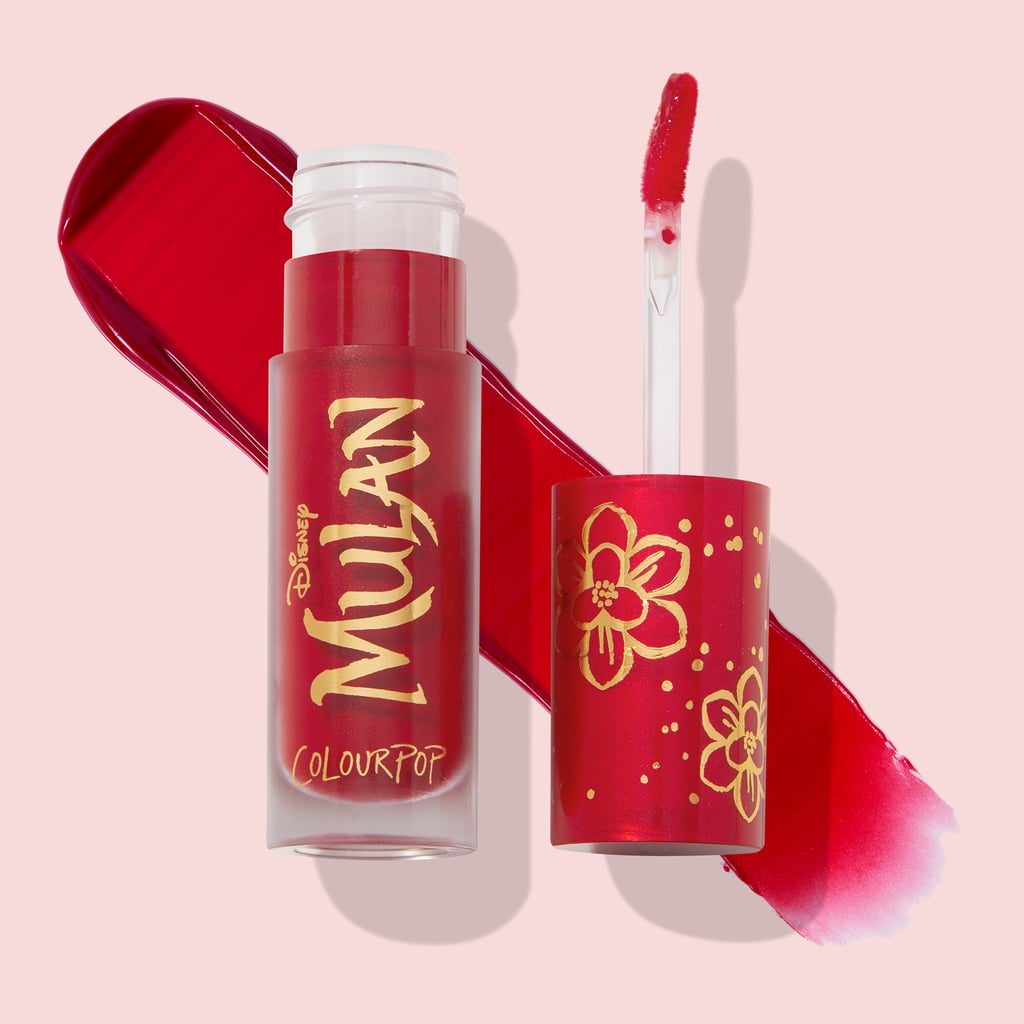 This lipstick is similar to the ones from the Midnight Masquerade Collection. It is the perfect Mulan bright red. I have a few of the liquid lipsticks from ColourPop. Even though they are not as thick has the creme lux lipsticks, they still hold their color well.
Fourth Ray Beauty Face Milk & Lip Mask Bundle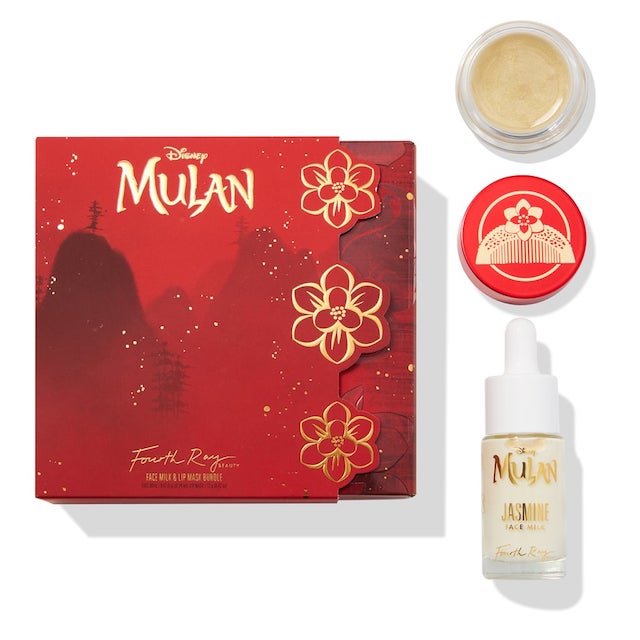 This bundle contains both a lip mask and a bottle of face milk from Fourth Ray. I have not tried their face products before, but I am eager to check them out! This bundle costs only $16 which is a great deal!
Blushes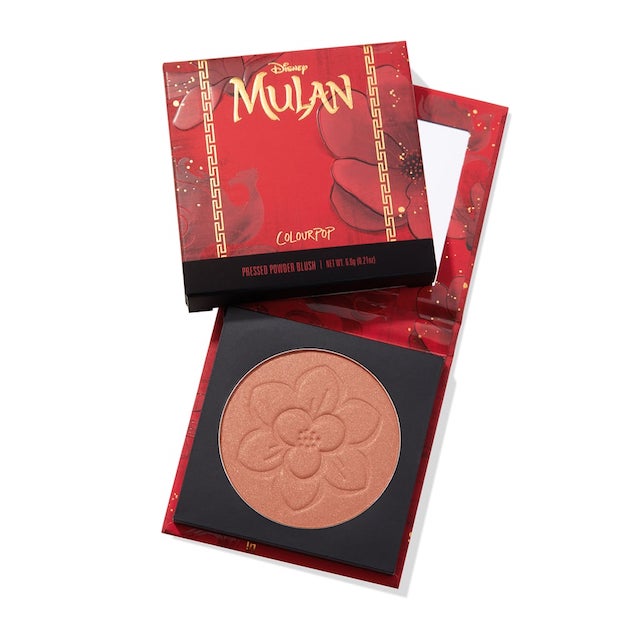 The final two products in this collection are blushes. You can choose from two different colors, but I say "why choose?" For just $10 each, you can purchase both colors.
The first color is called "Good Luck Charm" (seen above). It is the darker of the two colors and offers the perfect rosy reddish-pink color. This would be a great color for very pale complexions who need a stronger color on their cheeks.
The second color is called "Matchmaker" and is a dusty rose color. Perfect if you are looking for a lighter hue for daywear.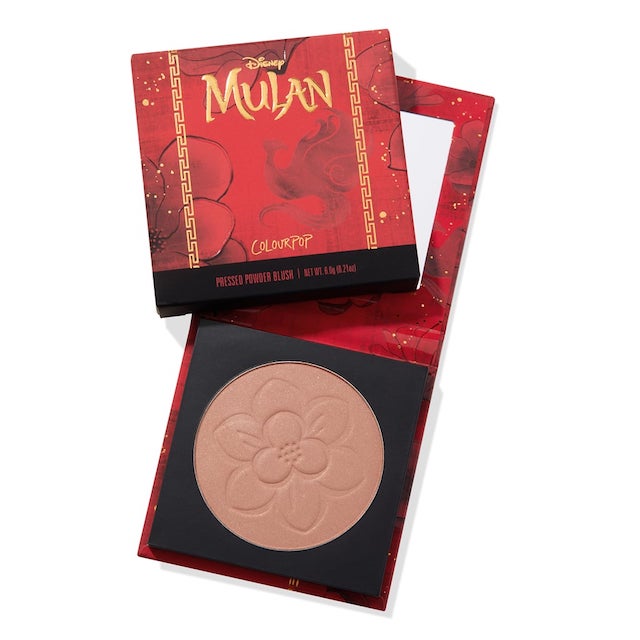 Full Collection Bundle
There are so many amazing products in this collection, I can't wait to buy them all! If you feel the same, you need to purchase the full collection bundle! You can buy the entire set for just $78.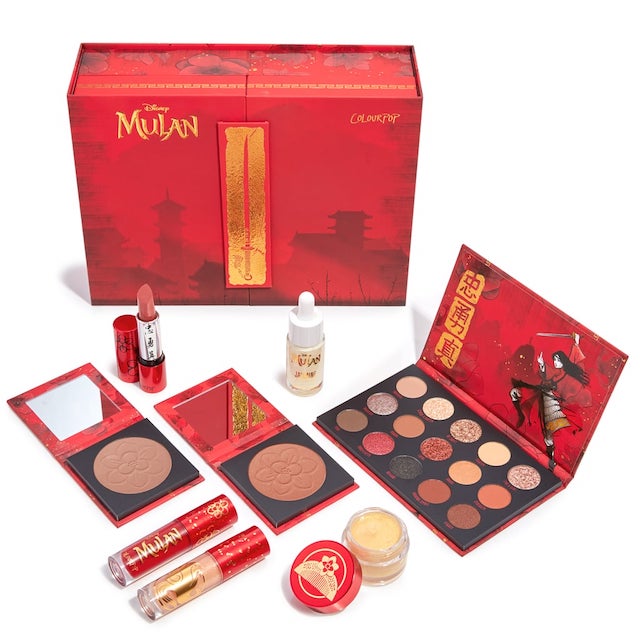 It won't be long before you can buy this Mulan Collection for yourself! The entire collection launches on ColourPop.com on March 19th! Be sure to mark your calendars!
Have you ever tried ColourPop Cosmetics? What is your favorite Disney collection? Let us know on facebook!