Today is a very special day! Why you ask? Because Colourpop has just released a brand new Frozen II collection! Are you Team Elsa or Team Anna? Or maybe a bit of both?
A couple of months back, I (Christina) mentioned that Colourpop introduced the Midnight Masquerade Collection featuring some of your favorite princesses like Cinderella, Rapunzel, Tiana, and even some rare heroines such as Megara, Esmerelda, and Giselle.
Well now there is a new collection you can add to your Christmas list, and I'm so excited to give you the details!
The NEW Frozen II Collection features 2 sets: The Anna Collection and the Elsa Collection. You can purchase both sets for $76 on Colourpop.com or you can purchase each set separately for $38 each.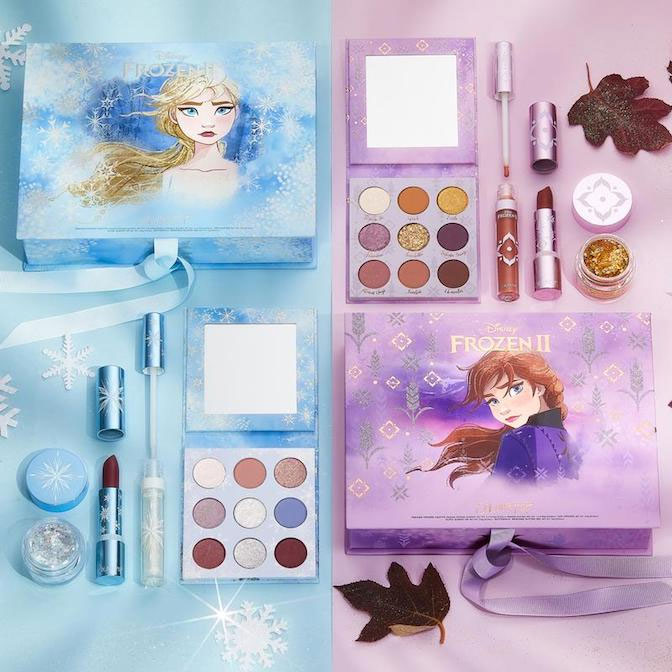 If you are only looking to purchase certain items in each set that's ok too! Each item can be individually bought so you can mix and match your look!
In each collection, you will receive (1) 9-color eyeshadow palette, (1) ultra-glossy lip gloss, (1) crème lux lipstick and (1) jar of glitter gel.
Anna's collection is definitely on the warm-tone spectrum. Which will be great to wear all fall and winter long.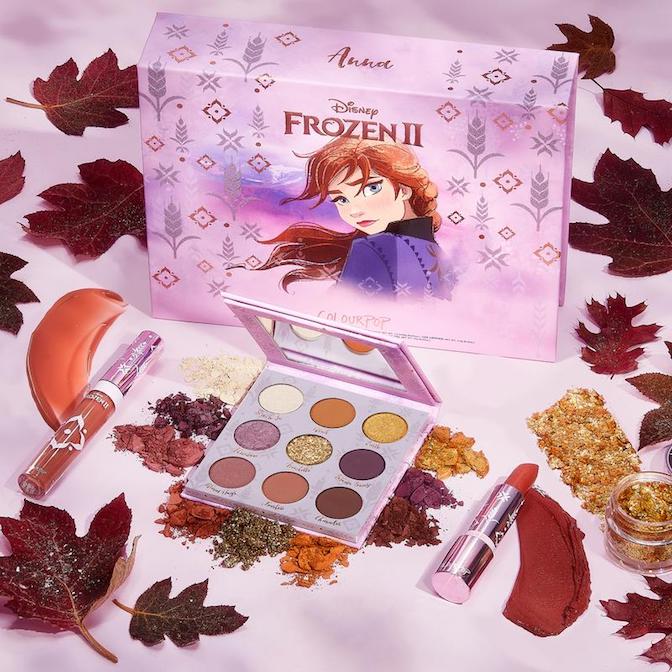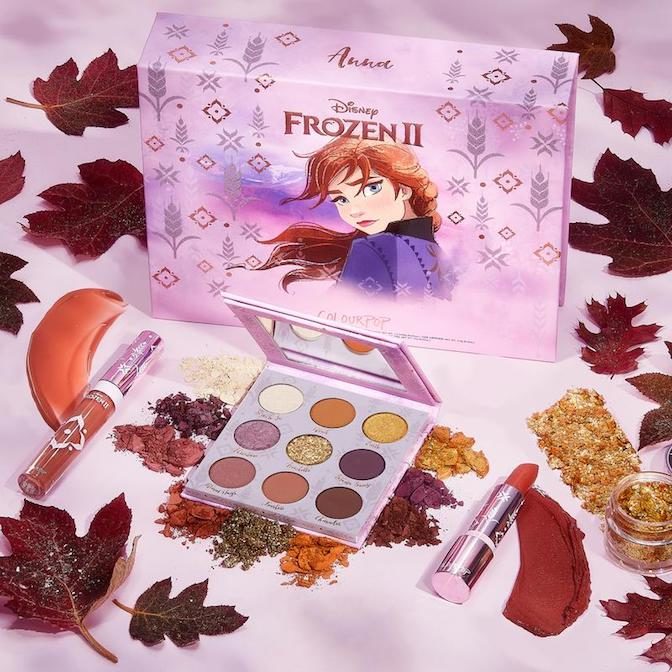 The Anna shadow palette costs $15 and features lots of rich mauves and browns with a mix of matte and shimmery shades. One thing I love about all the Colourpop Disney Collections is that these colors work great on all skin shades.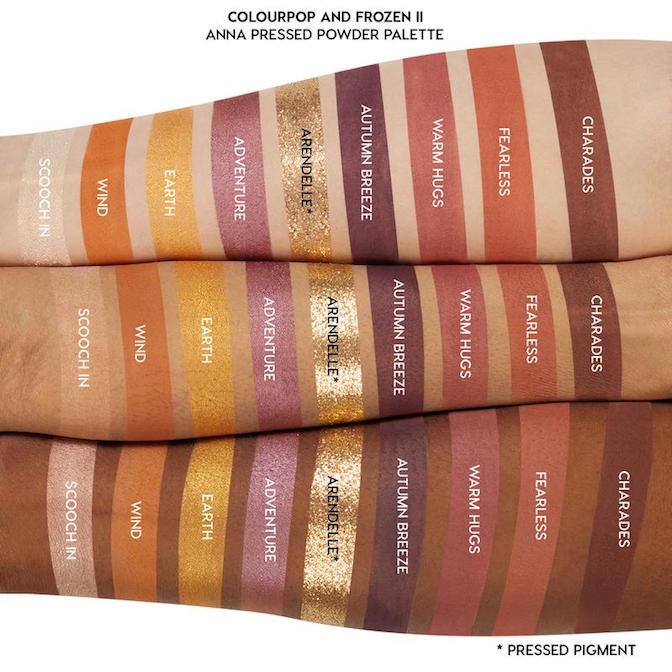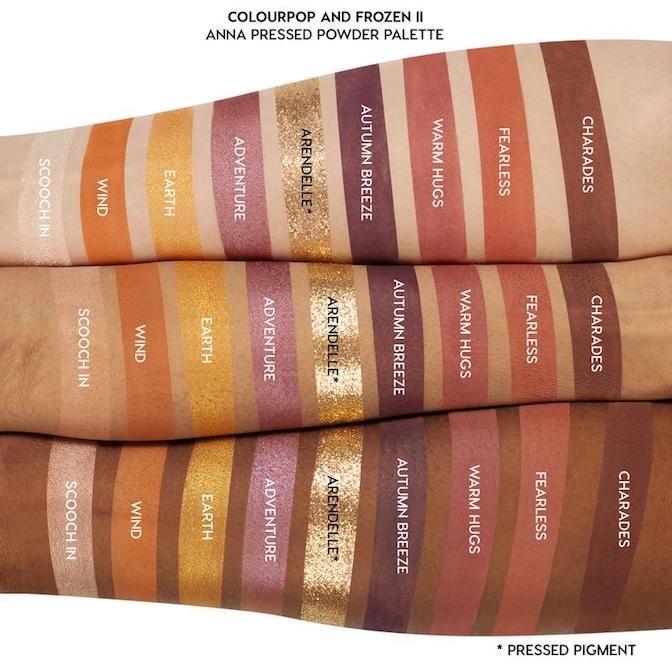 Anna's ultra-glossy lip gloss is called "Free Spirit" and is described as a peachy apricot gloss. This would be a perfect wear-to-work shade or day-wear shade and only costs $8.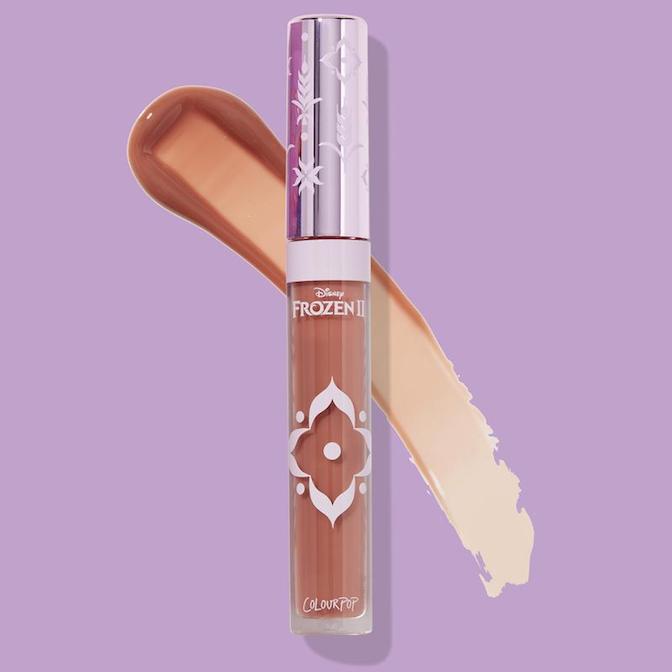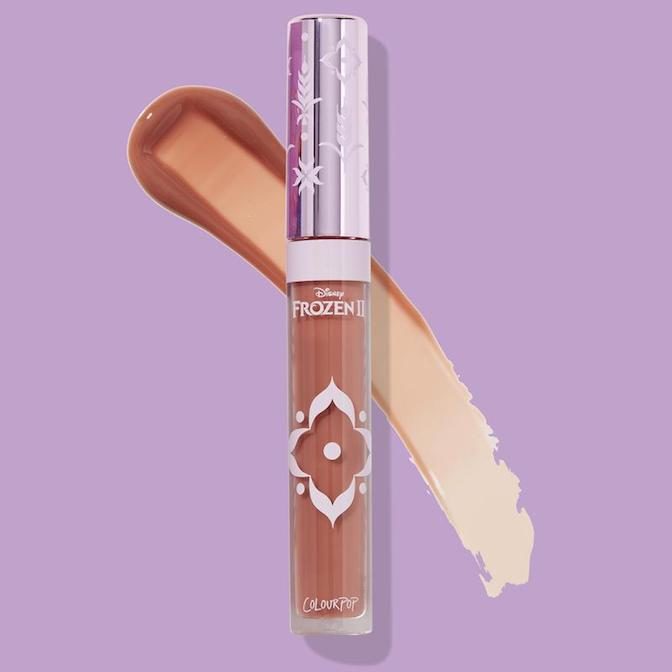 To transition to evening-wear or just for a bolder look, try the crème lux lipstick called "Going North". Priced at $9, It is a bit darker and more chestnut-colored.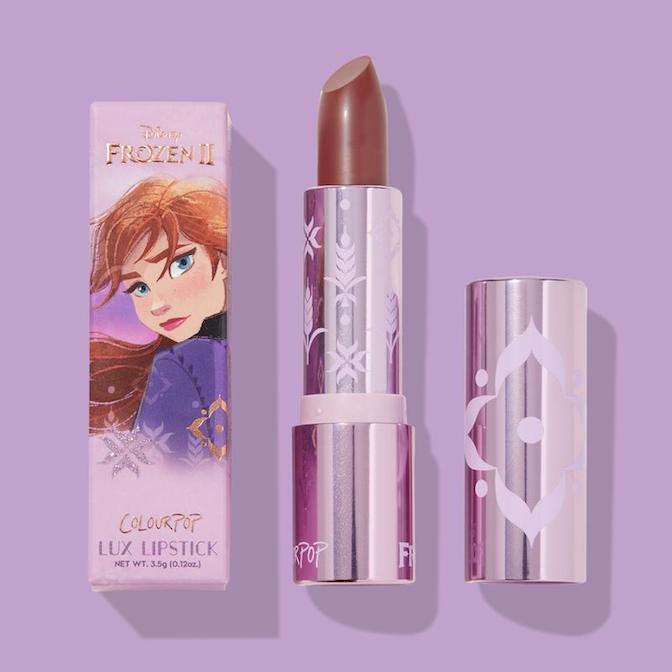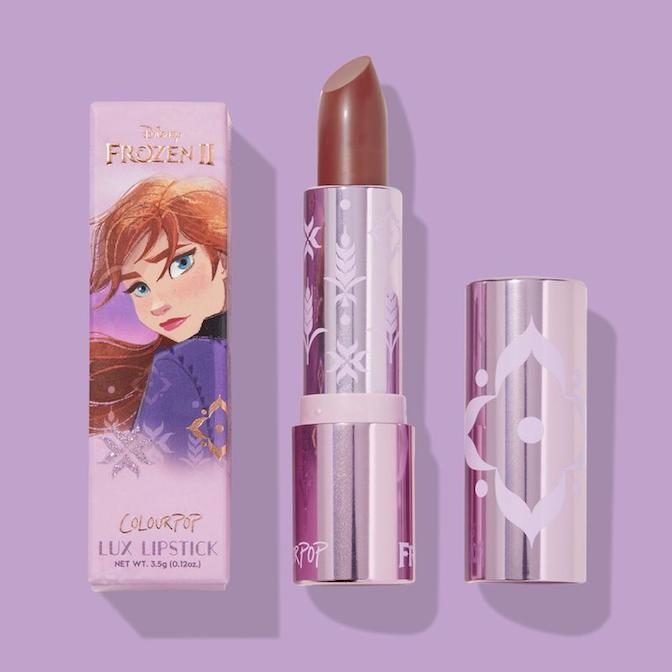 A great tip is to mix and blend other Colourpop princess lipsticks to make a customizable color that fits your style or outfit perfectly! I often mix 3-4 princess colors together to get the right shade!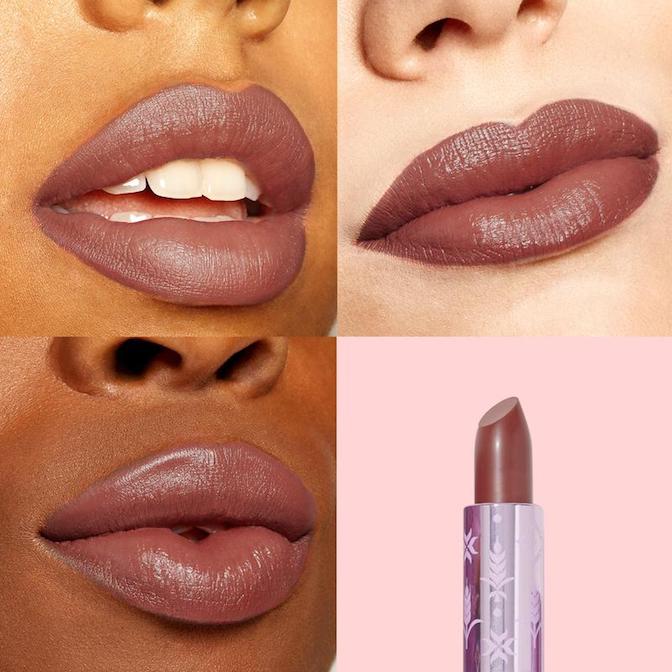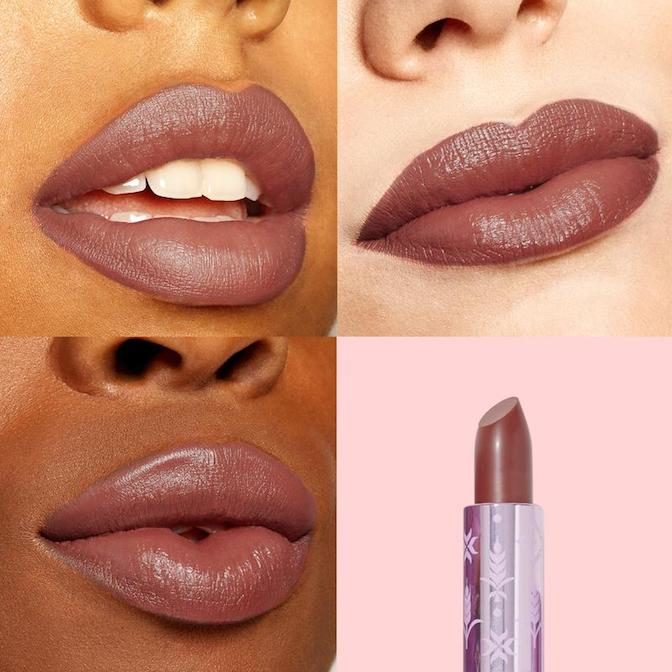 The glitter gel that comes with the Anna Collection is also $9 and is called "Waterfall". It is a beautiful gold glitter with copper accents.
*Please remember that all glitters can be harmful if you get them in your eyes, so please apply carefully!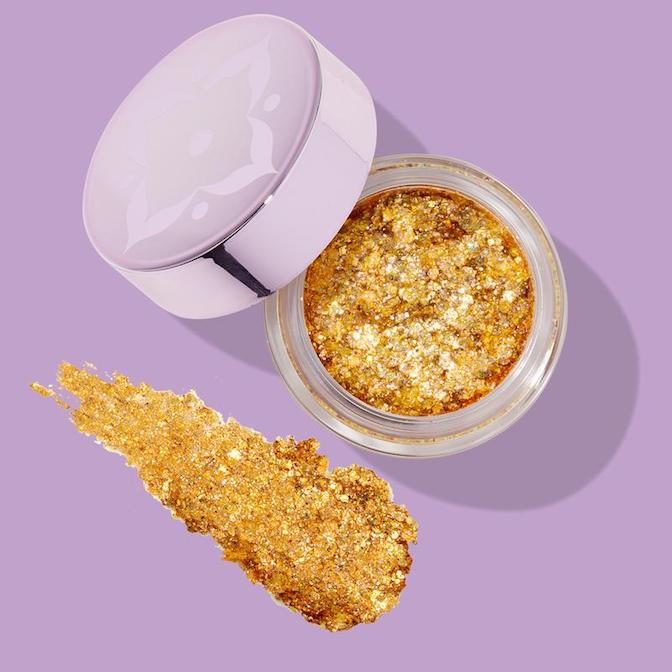 The Elsa Collection features (of course) cool tones fit for the Snow Queen herself!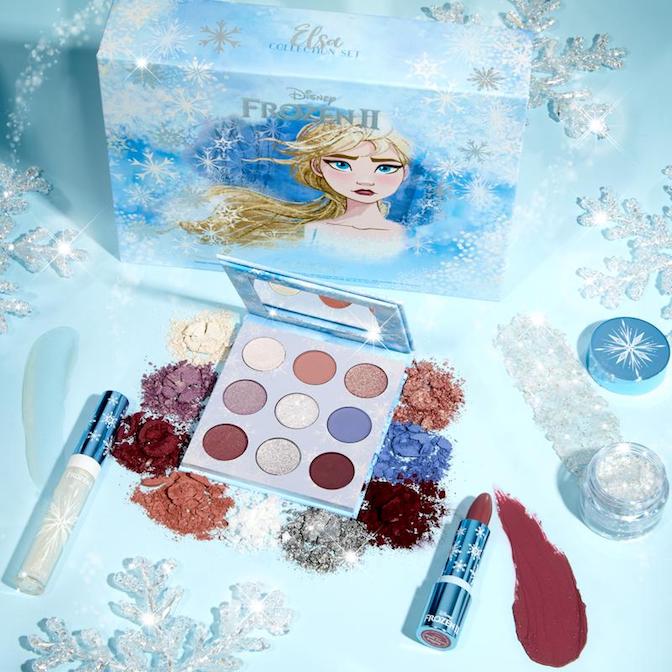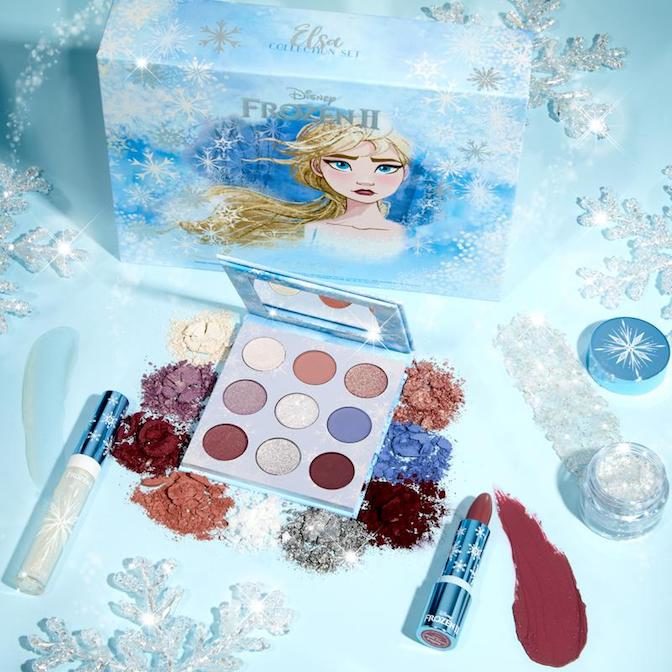 Elsa's eyeshadow palette is priced at $15 and features lots of icy colors and deep berry shades.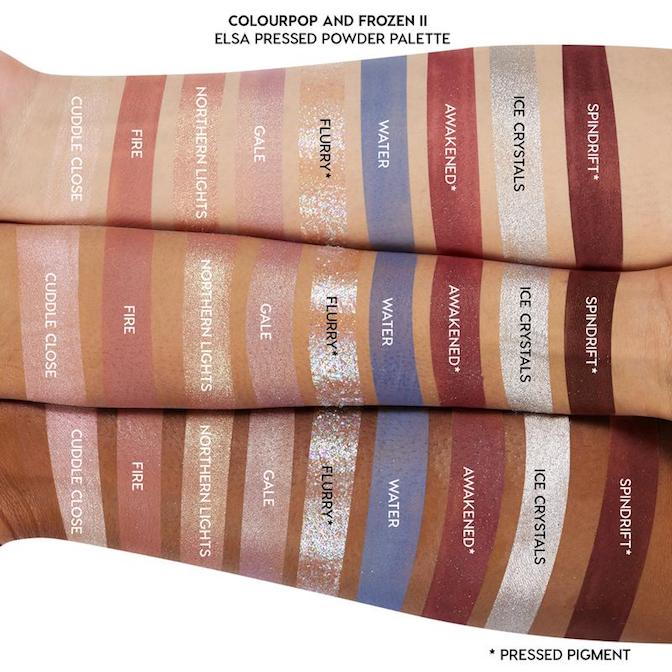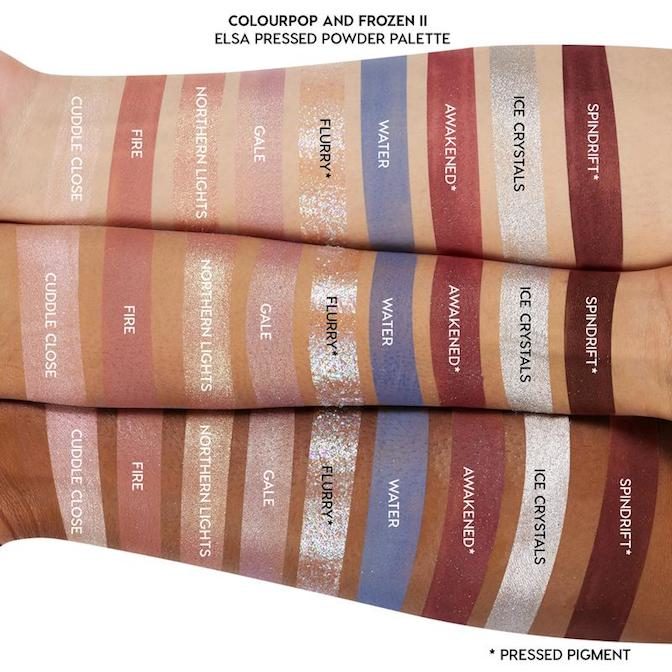 Pro Tip: if you are applying glitter or metallic shadow, use the tip of your fingers and apply with a light tapping motion over the lid. it will adhere better to your lid than with a brush.
Elsa's ultra-glossy lip gloss costs $8 and is called "Mythic Journey". It is a very sheer gloss with just a hint of shimmer. Each lip gloss is enriched with Jojoba oil to nourish and moisturize your lips.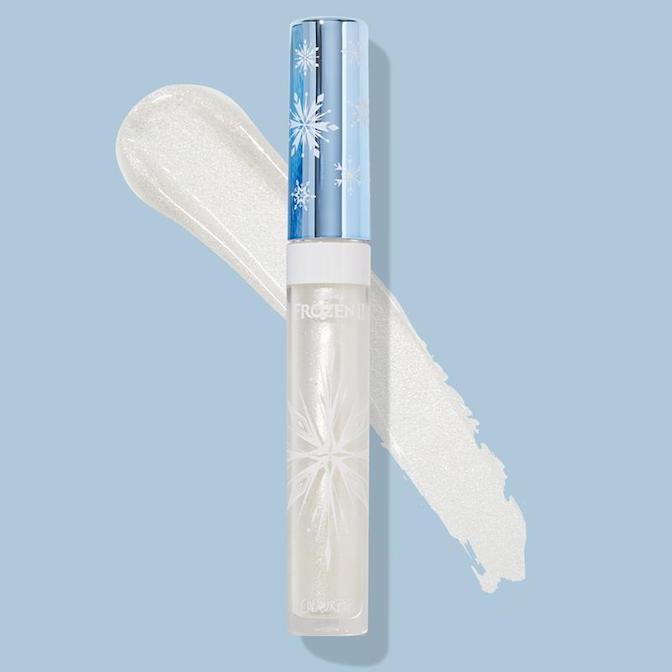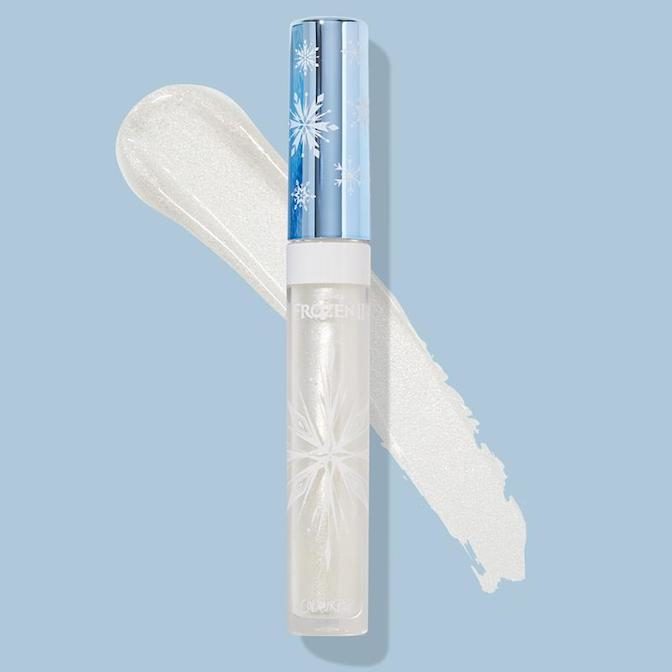 The creme lipstick ($9) is the one item I am most excited about! Elsa's color is called "Little Snow" and it is the perfect pink raspberry color.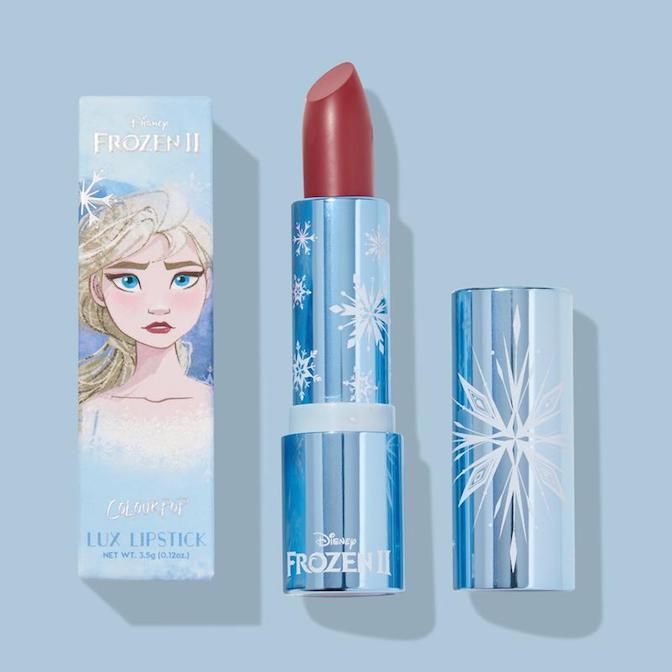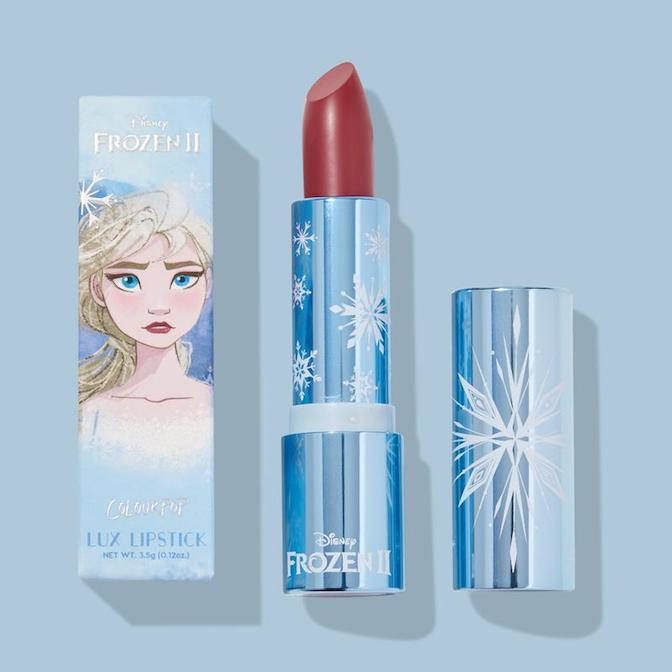 I am absolutely obsessed with Colourpop's creme lux lipsticks. They are super pigmented and long-lasting. I can apply first thing in the morning and my color won't budge all day long.
The colors are amazing and are so much fun to blend together. This will be the first product I buy from this collection.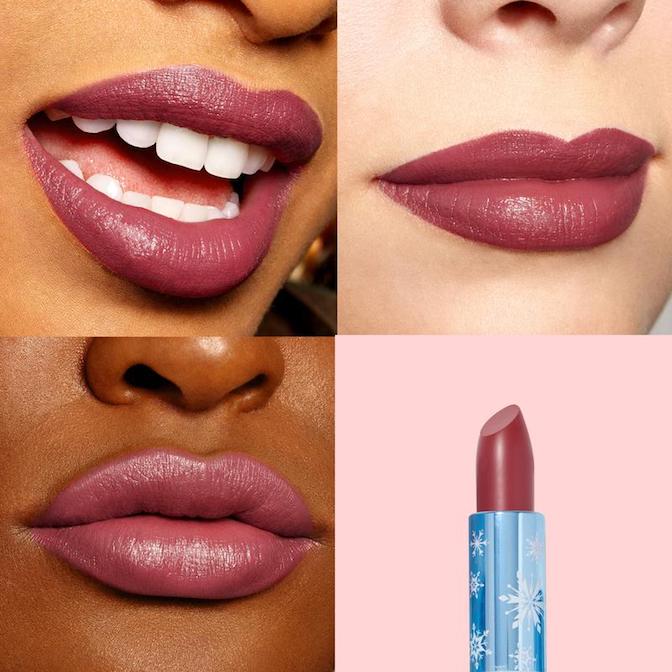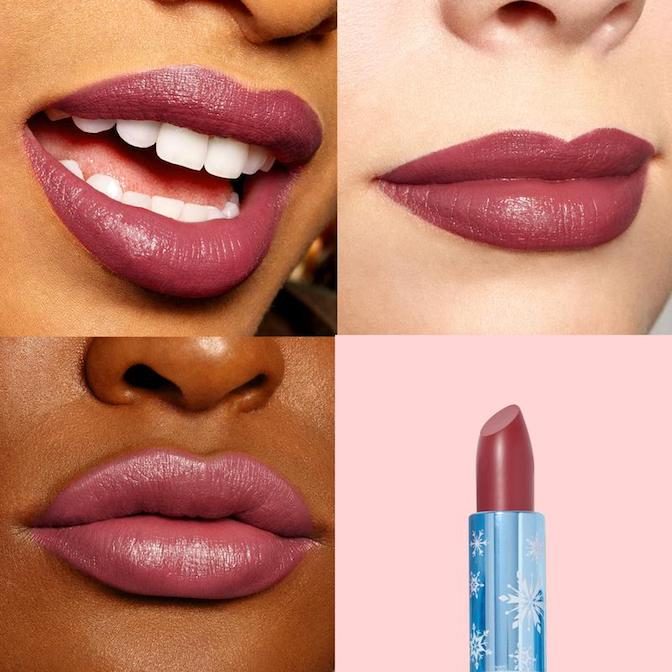 The creme lux lipstick formula contains a "blend of acai, jojoba and pomegranate seed butters that hydrate and keep your lips looking fresh. natural antioxidants protect your lips from environmental stressors and premature aging." according to the Colourpop website.
The final product in Elsa's collection, coming in at $9, is the "Dark Sea" glitter gel. This is a super shiny silver-blue glitter with multidimensional sparkles.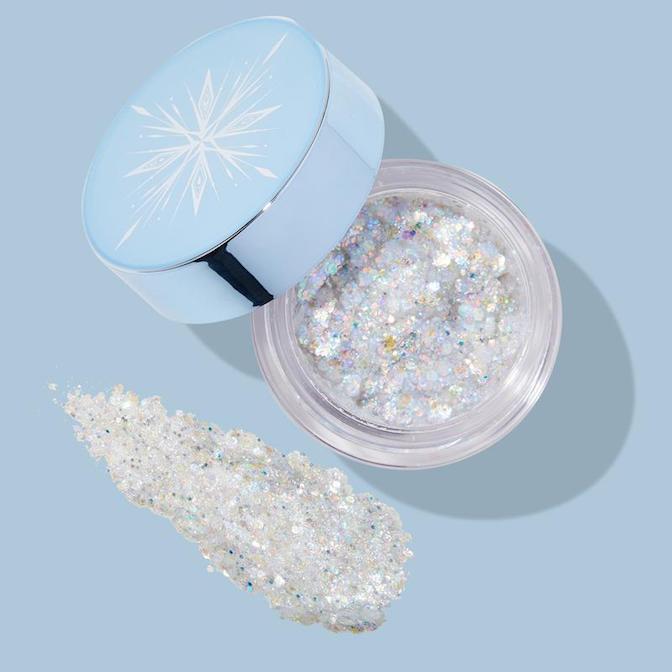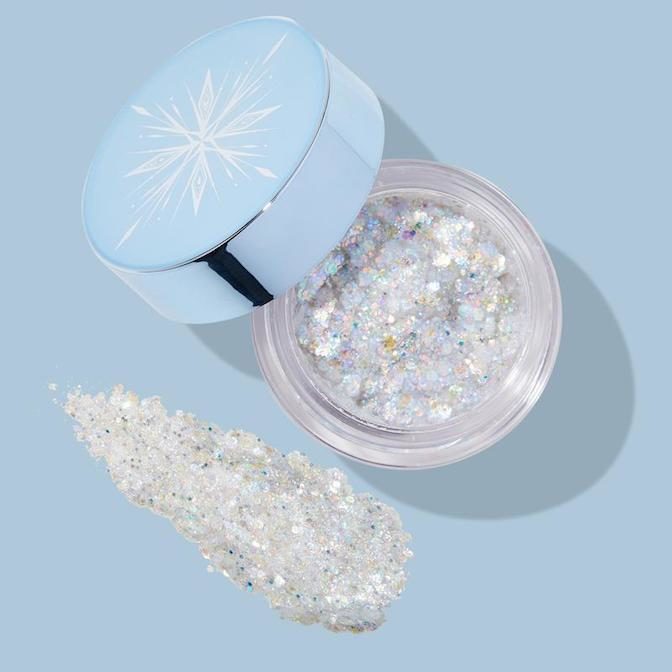 I am so excited to try these new products! No matter what collection you buy, you can't go wrong with Colourpop products. They are really fantastic!
Are you Team Elsa or Team Anna? Or Both? Do you own any other Colourpop Disney Collections?
-Christina