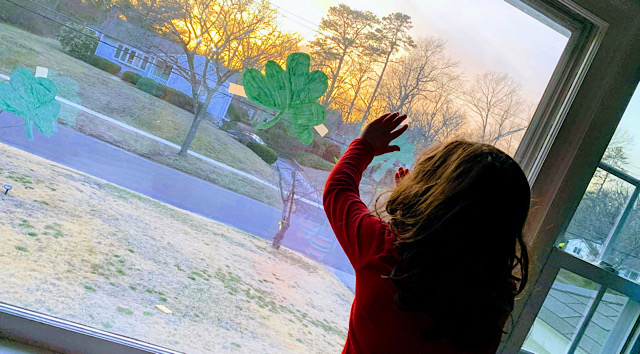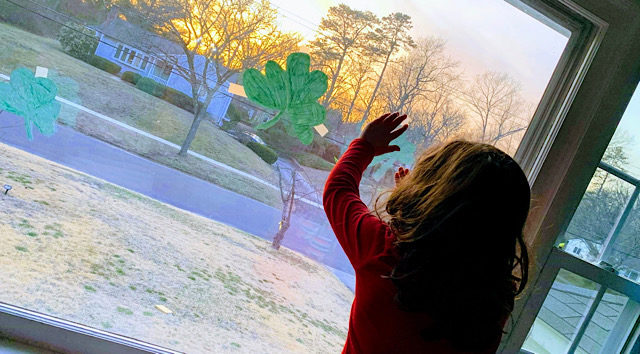 Happy St. Patrick's Day to all of you from our Kenny the Pirate Writing Crew! In an effort to spread a little sunshine and "good luck" during these uncertain and frightening times, we have a challenge for you!
As more and more cities and towns around the country cancel school, many families are finding themselves in their homes, attending school remotely.
People are struggling to stay positive during these frightening times, so let's spread some positivity!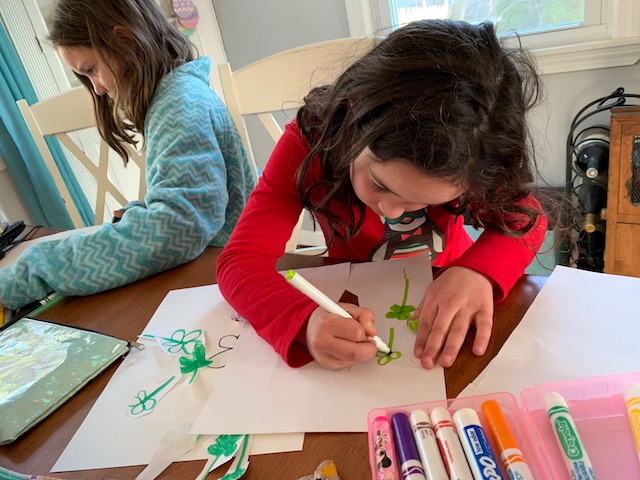 Today is St. Patrick's Day, a day to celebrate good fortune and good luck. Children around the country love to set leprechaun traps, in hopes of catching that leprechaun and forcing them to turn over their pot of gold.
With the restrictions of school closing and the prompting for individuals to practice 'social distancing,' it can be challenging to remain socially connected.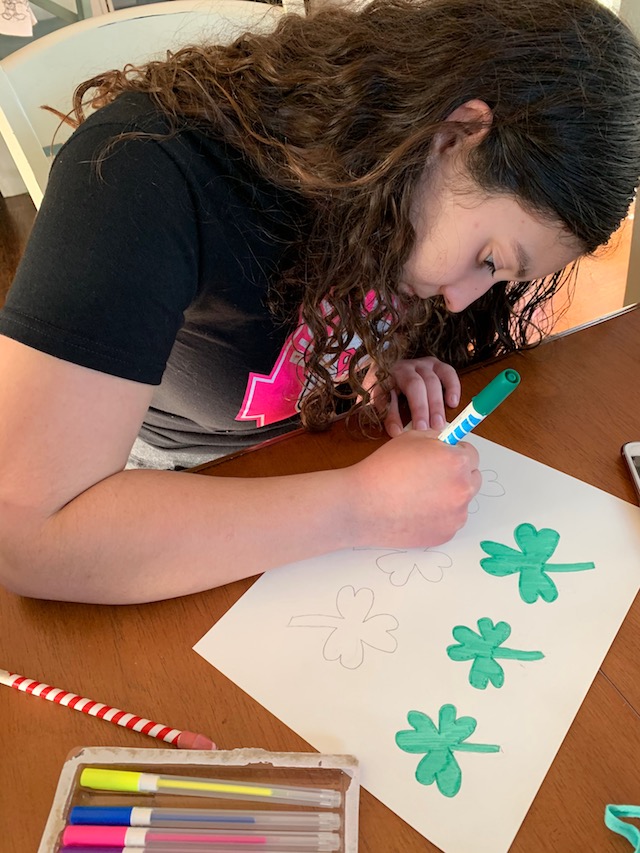 Shamrock Hunt
I recently organized a "Shamrock Hunt" in the town I live in an effort to spread some joy and cheer while we are home. We would like to extend that challenge to YOU, our readers!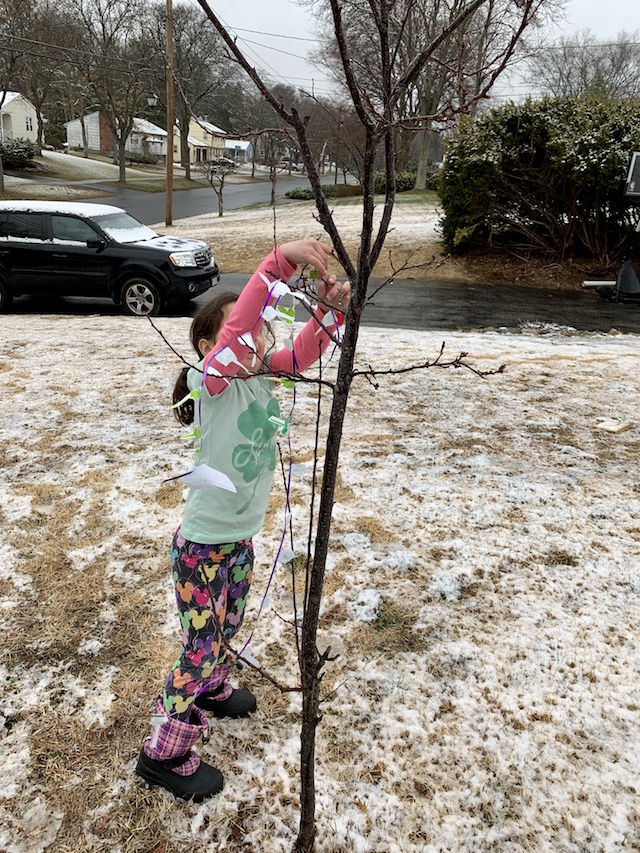 The parameters are simple, and this is not meant to physically connect with each other. It is just a nice way to get out of the house and feel connected to your community.
The directions read as follows:
Over the next few weeks, many of us will be increasing our time spent at home. If you have young children it can be hard to find things to do all day, for potentially 21+ days. And not lose your mind.
Here's a way for our community to still get outside and do something fun, without touching, sneezing, or coughing on each other.
St Patrick's day is coming up and it would be fun to have a town-wide Shamrock Hunt!
All you have to do is put a Shamrock in your window on March 17th. That's it!
Then we can get outside, walk or drive around and see how many Shamrocks we can find! It would be awesome to post pictures of yours, so we know how many are out there!
Please do not send groups of kids out together to do this. Just make it a family activity! Social distancing is key!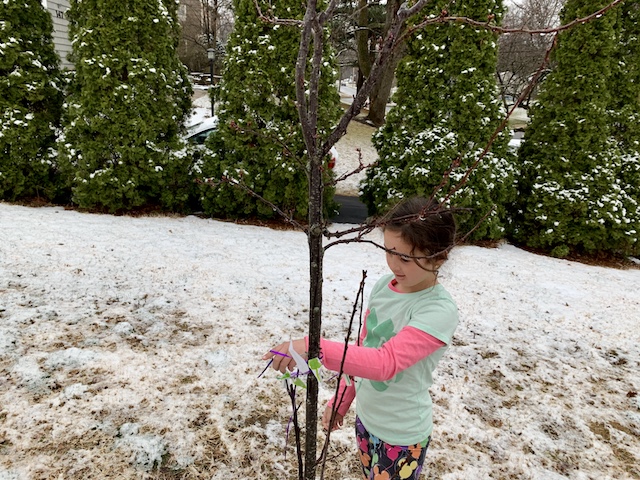 It's easy. No human contact. Get fresh air. Just put a shamrock in your window.
We have been busy making LOTS of shamrocks at my house. We even added a touch of Disney to our shamrocks! How many hidden Mickeys can you see?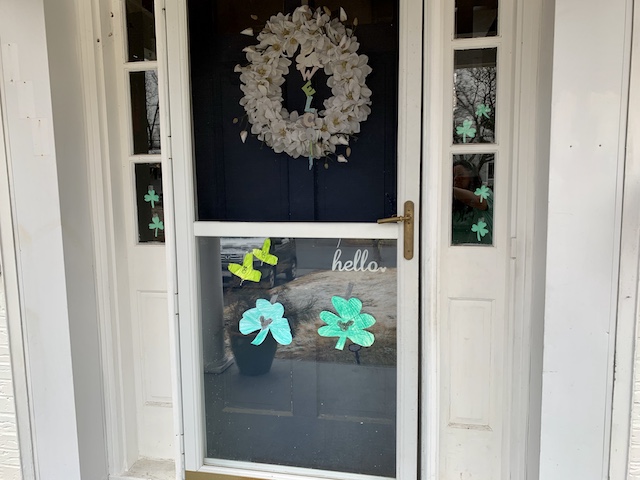 If you are looking for other creative Disney St. Patrick's Day activities to help keep you occupied today, check out Donna's fun list of ideas she put together!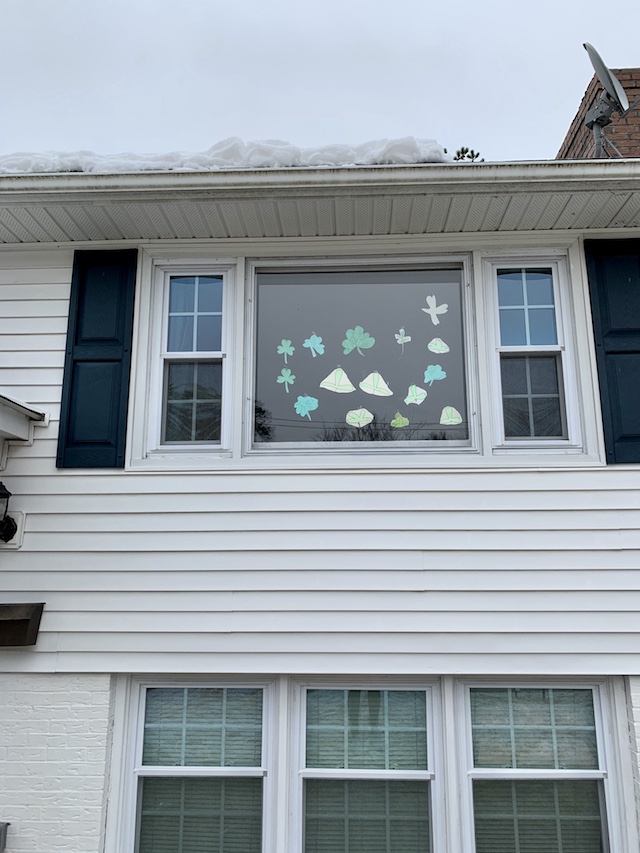 We challenge YOU to spread some good luck and good cheer by making and displaying a shamrock! Post your pictures on Kenny the Pirate's Facebook Page, or join our friendly crew and share your photos over there!
Jamie Fonseca