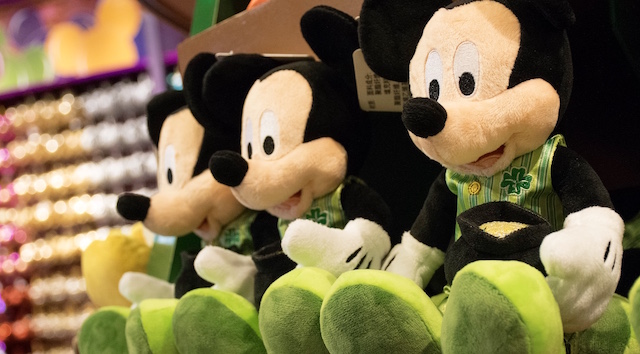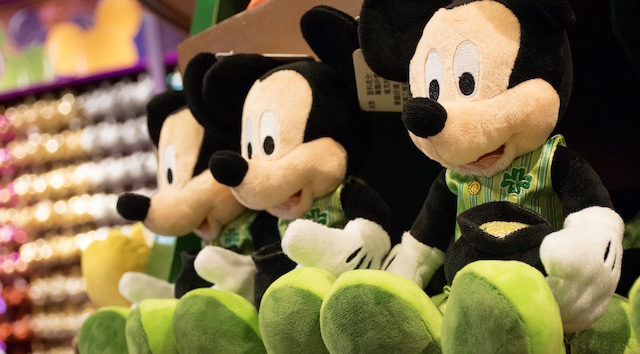 Do you want to bring a little "Luck of the Irish" to your home for a Disney St. Patrick's Day? We have some great Disney DIY projects that will bring a bit of magic to your home today.
Disney St. Patrick's Day (Home Edition)
My family loves carrying on some of our favorite traditions from year to year. St. Patrick's day is one of the holidays that we look forward to. However, some of our favorite traditions have been canceled this year due to coronavirus (COVID-19).
Walt Disney once said, "When you're curious, you find lots of interesting things to do." So my family came up with some new activities to make our St. Patrick's Day a bit more magical.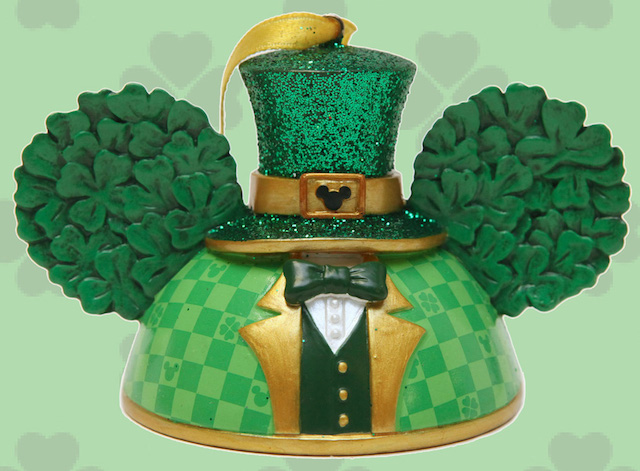 Looking for Leprechauns
I have never seen people so excited to purchase toilet paper before, and our first craft uses something we all now have lying around the house: Toilet Paper Rolls.
Step #1: We painted the empty toilet paper rolls green and assembled our supplies. We chose to draw little Mickey Mouse heads on the painted toilet paper rolls with a black permanent marker.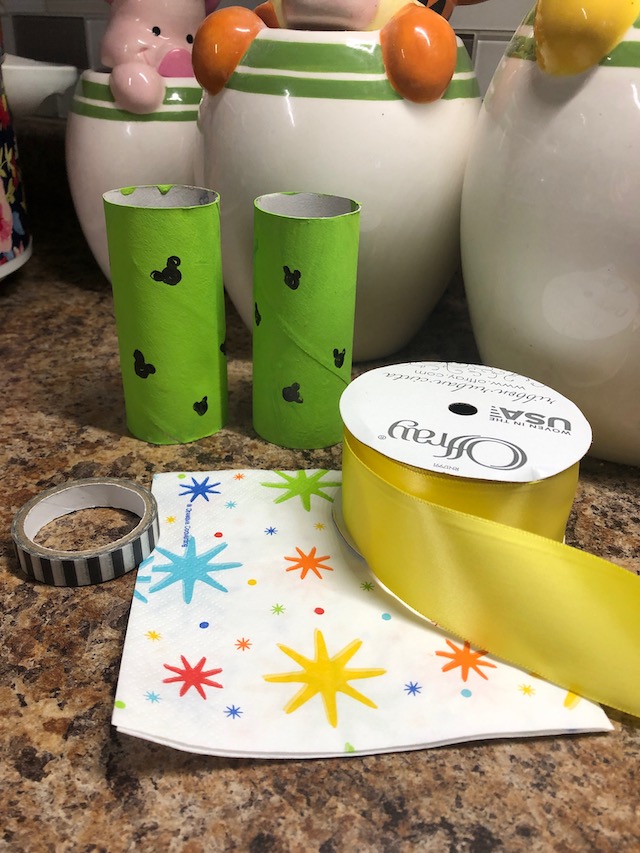 Step #2: Fold a dinner napkin into a small square that can be placed in between the toilet paper tubes. This helps to make it easier to fit over both eyes evenly.
Step #3: Use wasabi tape to attach tubes together at both ends. Make sure to place the folded dinner napkin in between the tubes prior to taping.
Step #4: Punch holes on the outside of either toilet paper roll.
Step #5: Tie ribbon on either side of the tubes.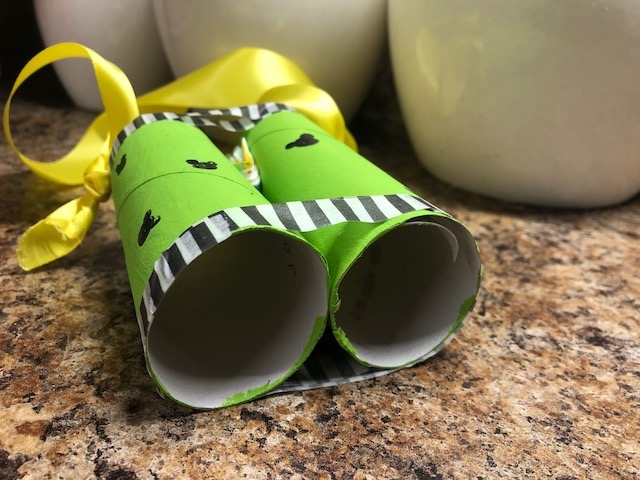 Now, you've got some magical binoculars to help you look for leprechauns!
Magical Mickey Breakfast
One of my kid's favorite traditions for St. Patrick's Day is a breakfast of green waffles and green milk. A little green food coloring goes a long way to make a fun breakfast.
This year take a little Disney twist and fire up your Mickey Mouse waffle iron with your favorite waffle mix and a tint of green.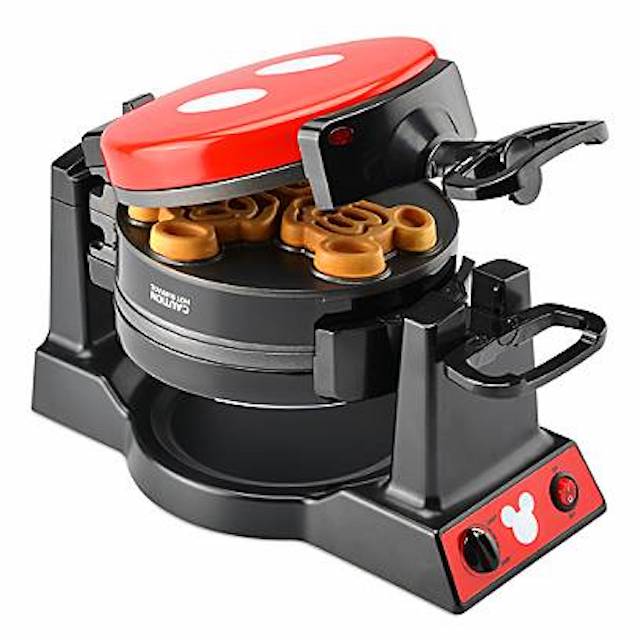 Even if you do not have a Mickey waffle iron, a Mickey-shaped cookie cutter will make a magical breakfast.
Mickey Mouse March
We cut out some Mickey Mouse heads from construction paper and constructed a "Mickey Mouse March." We made it like an obstacle course.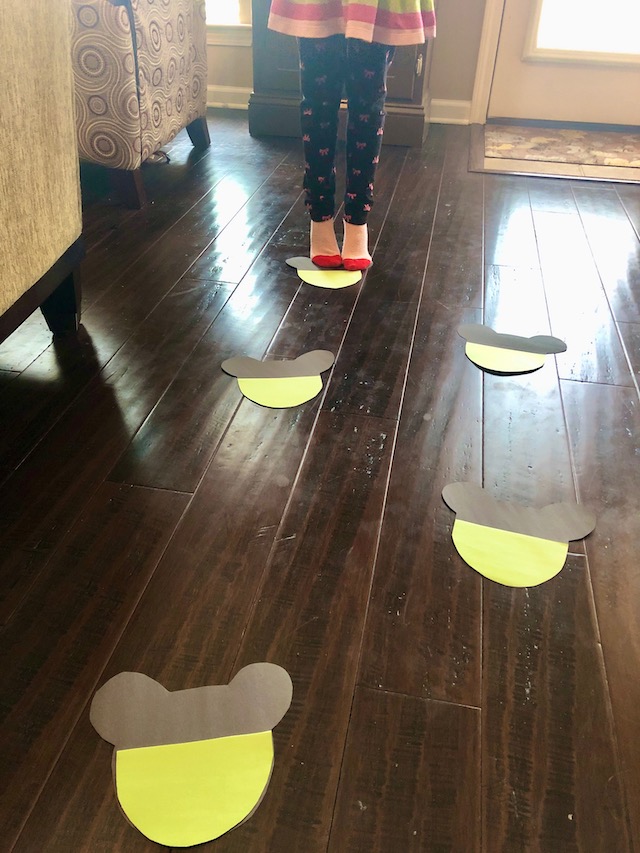 We also had fun and had the whole family join in with a game of "Musical Mickey March." This is played similar to musical chairs.
We blared Disney music, and when the music stopped everyone had to find a Mickey head to stand on. We started each round with one less Mickey head than players, and the person who was not standing on Mickey's head was out until the next round.
It is a great way to get everyone moving and grooving.
Mickey Mouse Rainbow Necklace
This next idea combines crafting and snacking. What could be more fun?
For this craft we needed:
Ribbon
Fruit Loops
Black Construction Mickey Mouse head
Hole puncher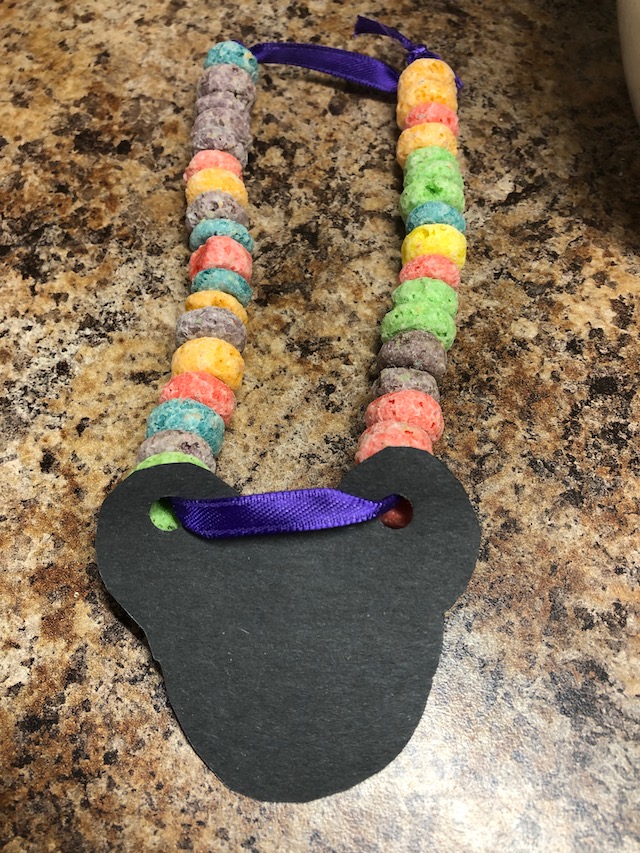 We all had fun with this one. Simply string Fruit Loops on a ribbon, string on a Mickey Mouse head, and finish stringing the remaining Fruit Loops. My little leprechauns couldn't decide if they enjoyed the crafting or the snacking better.
Mickey Mouse Sun Catcher
"It's a Great Big Beautiful Tomorrow," and you can bring a little happiness to your windows with this DIY sun catcher.
Supplies Needed:
Coffee Filter or white tissue paper
Colored markers
Black construction paper Mickey Mouse head
Water bottle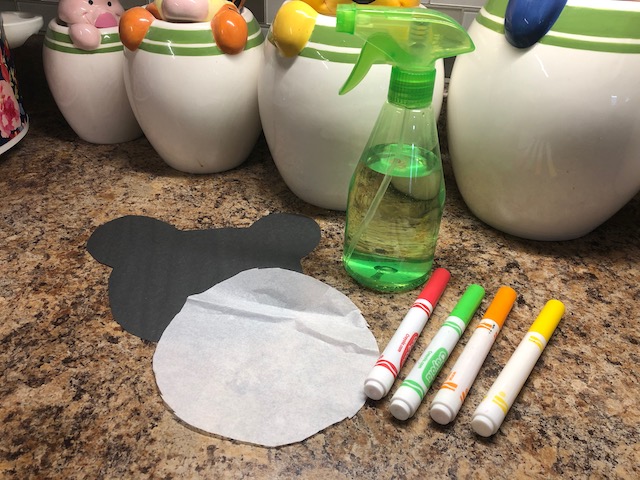 Step #1: Color white tissue paper (or coffee filter) with colored markers. Any pattern will work great. The more color added the neater it will look in the end.
Step #2: Use the water bottle to spray on the white tissue paper (coffee filter)
Step #3: Allow the tissue paper (coffee filter) time to dry
Step #4: Cut out the center of the Mickey Mouse head to create a frame for your masterpiece.
Step #5: Attach the tissue paper (coffee filter) to the back of the black Mickey frame and hang.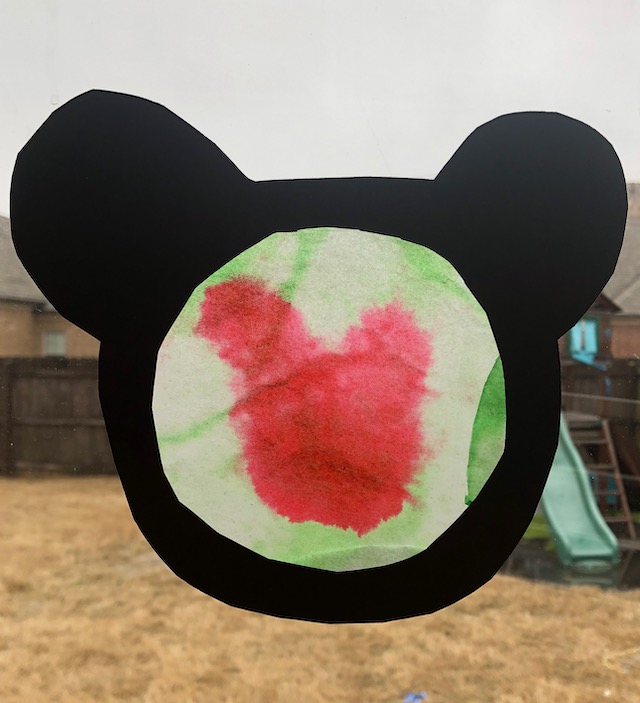 "Luck of the Irish" Movie Party
Disney Plus is streaming a Disney channel movie that first aired in 2001 called "Luck of the Irish." This was my family's first time viewing this movie, but it was an instant hit.
This is a light-hearted movie of a young boy learning of his Irish heritage, and in the end, he learns that he is the master of his own luck.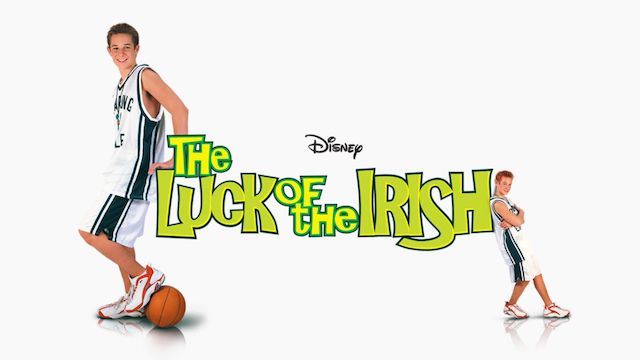 Grab some snacks, any green or Disney decor to hang up, and your leprechaun binoculars to enjoy this magical family time.
We hope that you and your family have a Magical St. Patrick's Day. Let us know how you are celebrating and if you try any of the suggestions from this post on the KtP Planning Crew and on our facebook page.