LATEST VIDEOS
Subscribe to my Youtube!
LIVE - Just Mousing Around
Just Mousing Around - LIVE
LIVE - Just Mousing Around
Have you ever been around Epcot to view all of the amazing topiary displays for Flower and Garden Festival? I was able to accomplish this! Let me show you how.
Last May marks a wonderful memory that I will never forget. My parents came to visit our family in Orlando and stayed with us for the week.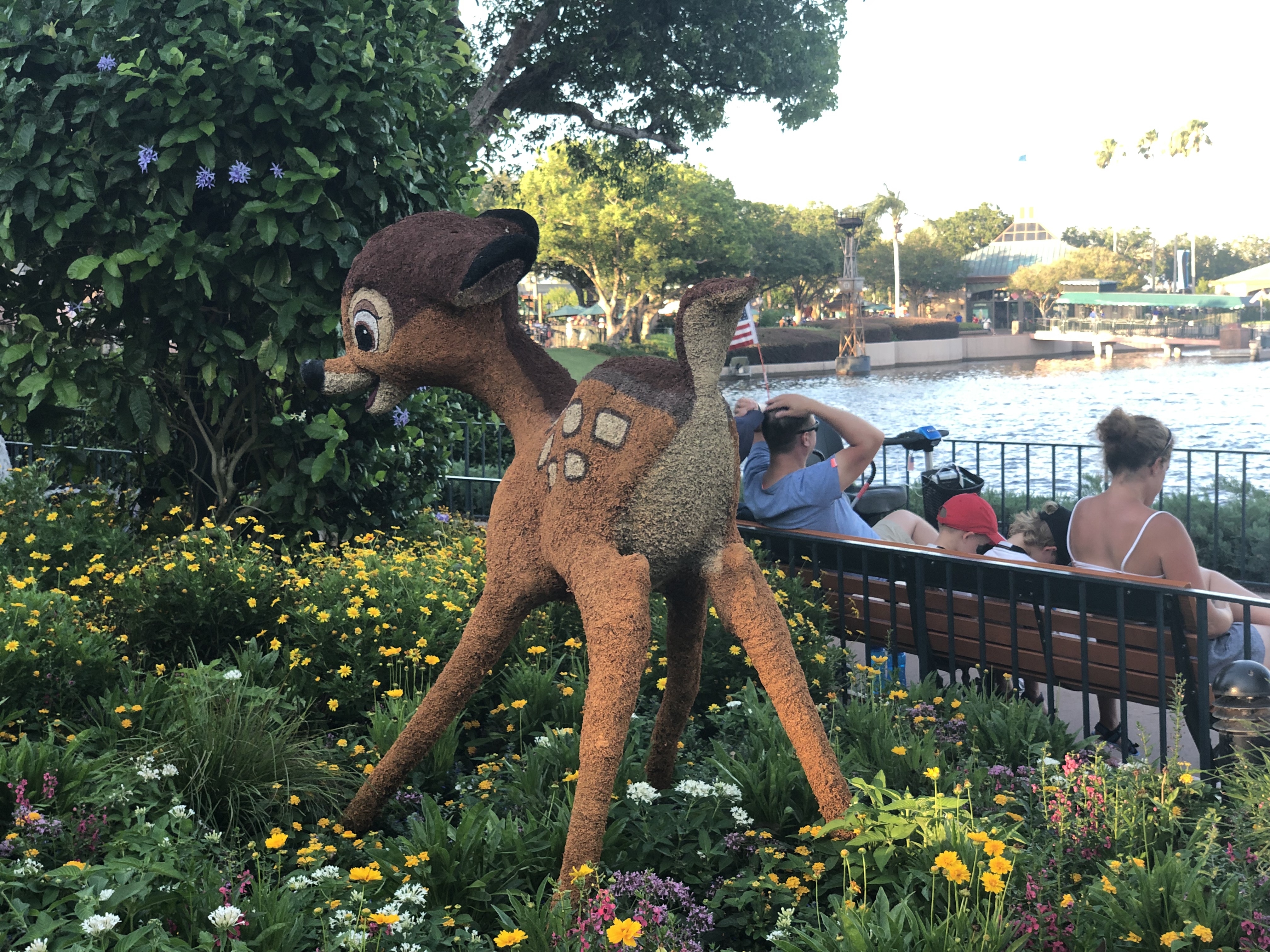 My father is an avid lover of gardening. He's the kind of person that randomly points out different types of plants and trees EVERYWHERE we go! It was a no brainer that he and my mother should come during the Epcot International Flower & Garden Festival.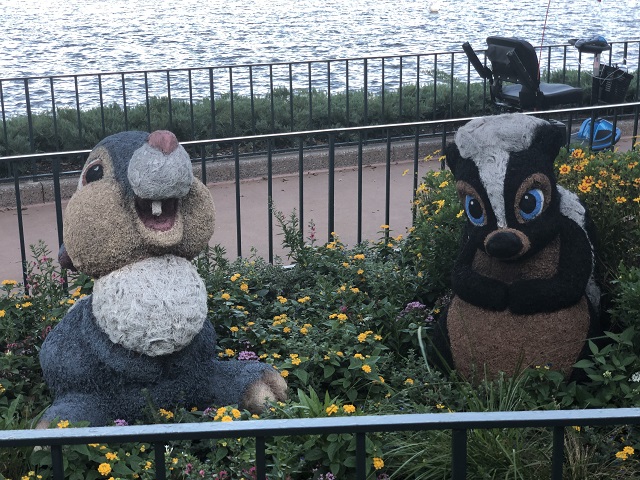 We had two affirmative plans in place when we visited Epcot that warm day. First, to take the Behind the Seeds Tour (that review is HERE), and second, to visit each topiary around the park during the festival.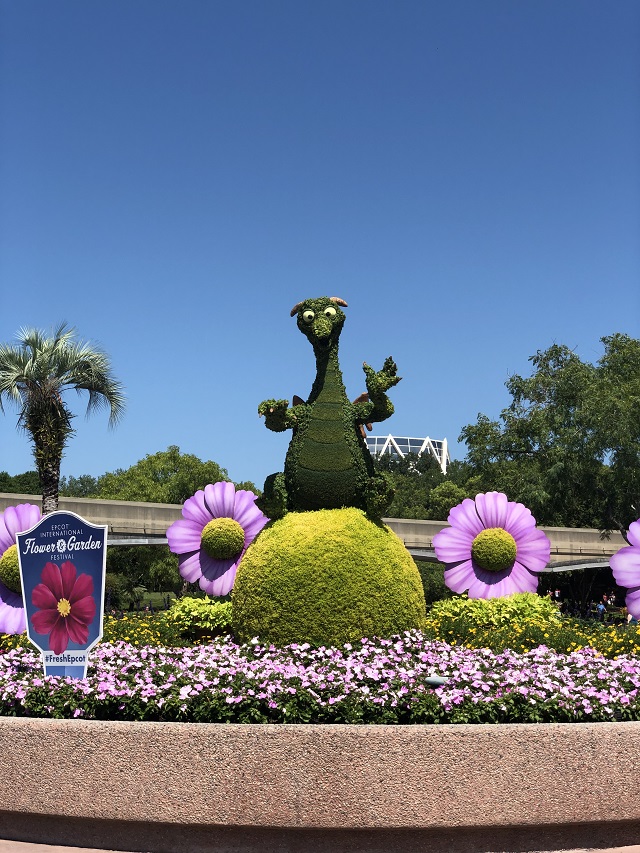 Upon entering Epcot, you will find a number of different topiaries, so in reality, our second mission was just continuing later in the day after taking the tour.
Make sure you check out Character Locator ahead of time! All topiaries and locations are listed! This will give you an idea of what to expect.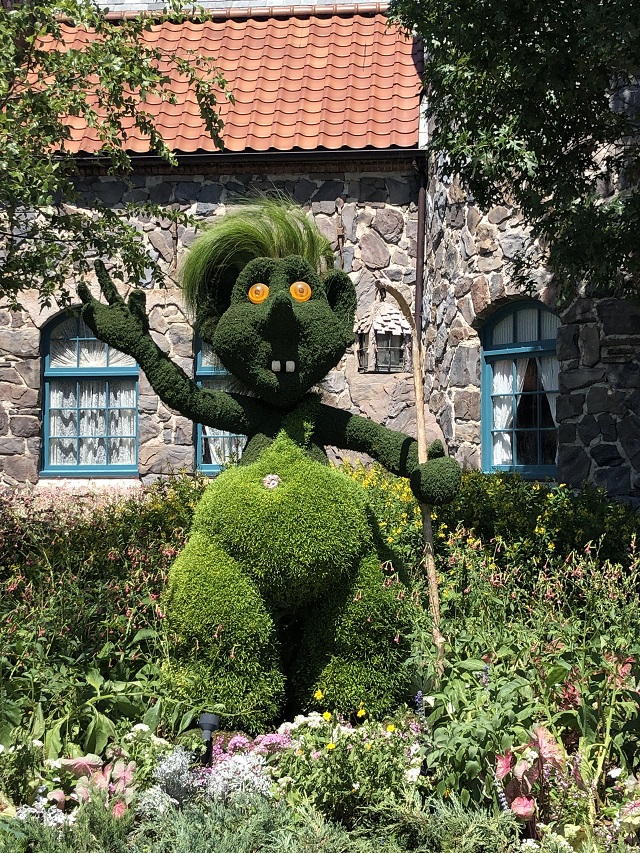 We utilized the list and checked off each topiary as we visited and took pictures. I mean, it doesn't count if you don't take a picture of each one, right?!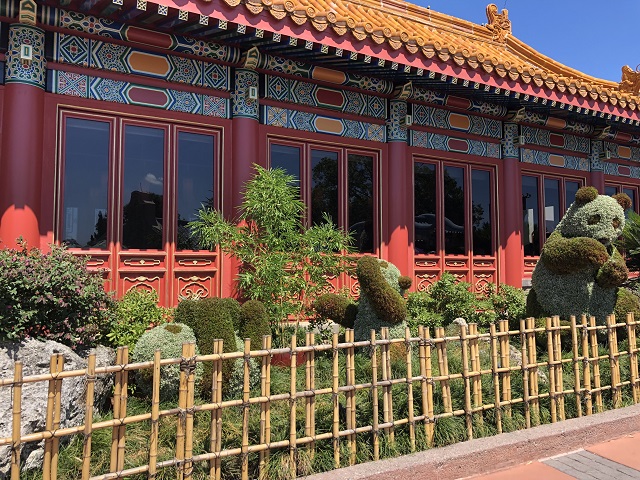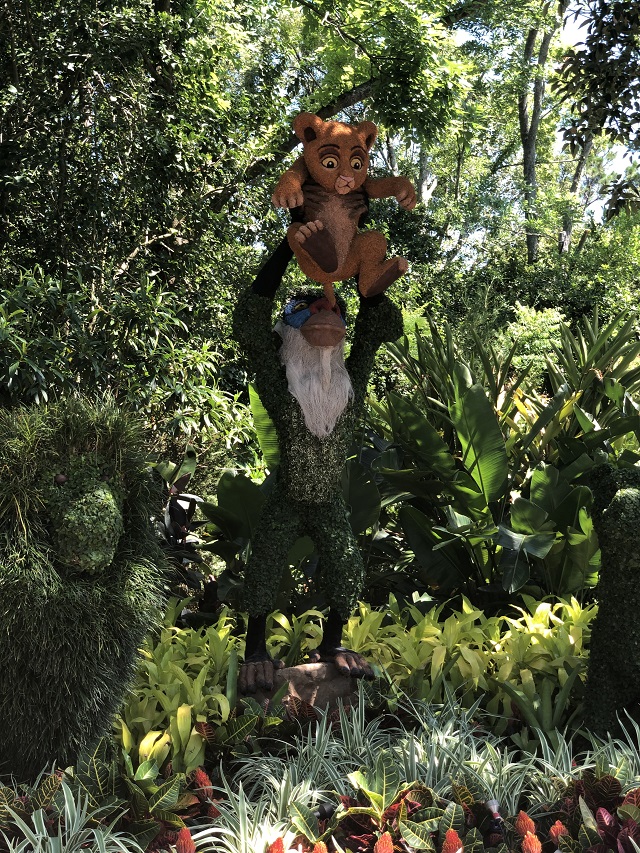 Tips for Seeing all Flower and Garden Topiaries
Rope drop!
Get to Epcot as soon as it opens! Make the most of your time by being in the park when its least crowded. Check Kenny's crowd calendars so you know when Epcot opens on the day you plan to visit.
Festival Passport!
When you first enter Epcot, make sure to pick up this year's Festival Passport. Inside each passport, you will find information regarding each topiary and where they are located throughout the park.
Guests can find the festival passports at the entrance of the park as well at most food kiosks. Bonus- they make great souvenirs and they are FREE!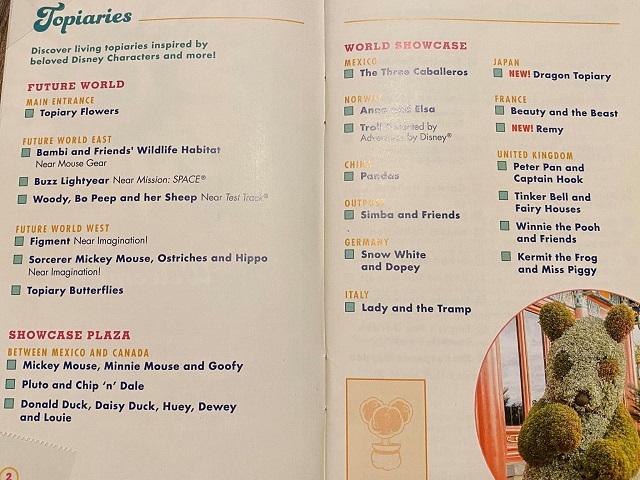 Stay late!
Plan to stay until the park closes. It may seem like a lot, but there are many shows and places to sit so you can rest during the day.
In reality, it was not very hard to visit all 24 topiaries especially since we had rope dropped the park that morning and stayed to watch "Illuminations" (RIP) that night.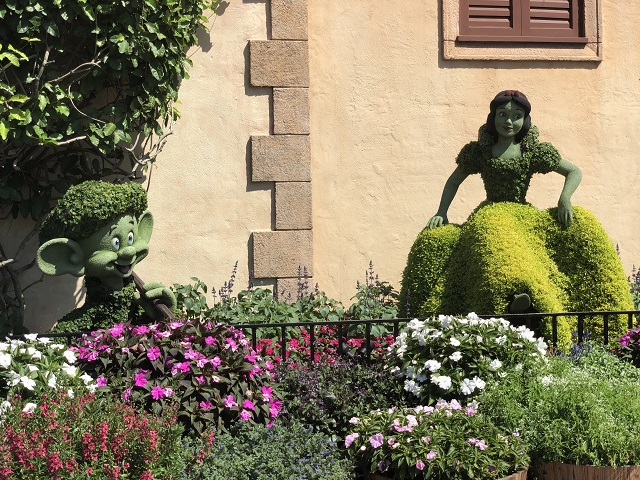 It was a long day at the park since my parents would only be visiting Epcot one day during their visit.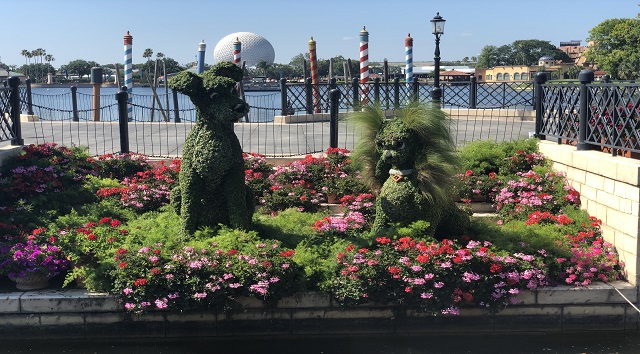 Get Ready to Get Your Steps In!
Combined with visiting the topiaries and taking the Behind the Seeds tour, earlier that day you can bet that I set a record goal in terms of steps! My watch would not stop congratulating me!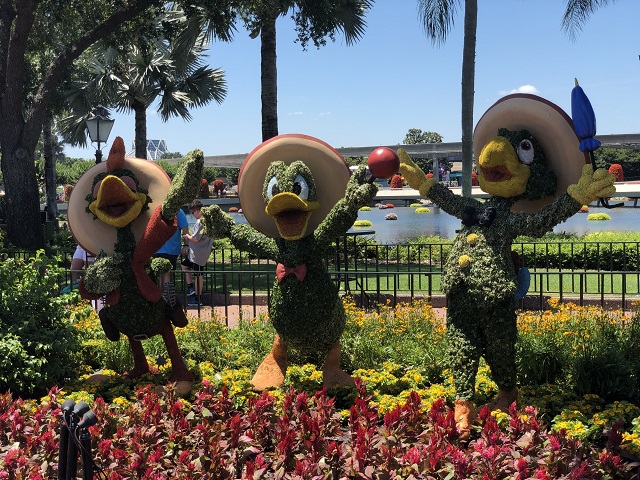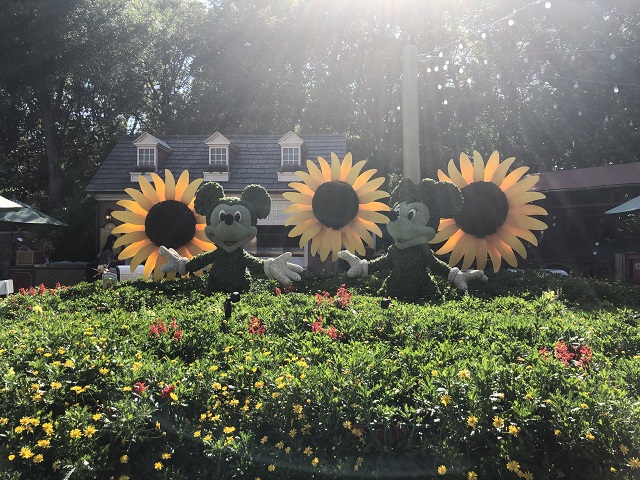 When visiting each topiary, just keep in mind that you will be walking a lot since the topiaries are spread throughout the park. Therefore, I recommend making a plan of starting from one area of the park and working your way towards the other side.
Which Way to Begin?
Upon entering the park, you will already be able to check off your first topiary at the main entrance! I personally would then walk over to Future World East. Then head over to the World Showcase beginning in Mexico and work my way around the showcase. Finally, I would end my tour in Future World West.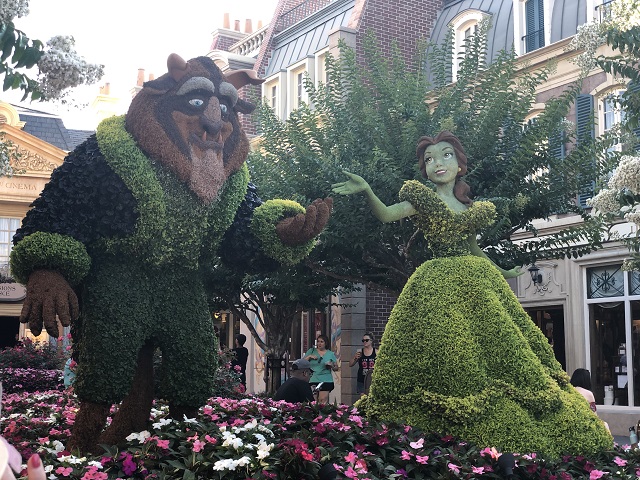 Because of the ongoing construction at Epcot this year, there are a handful of topiaries that have been placed at different locations than previous years. For example, this year, Figment's topiary is located inside Future World West near Imagination!
Last year he was located in the same pavilion but at the entrance of Future World West, which as we know has all been closed.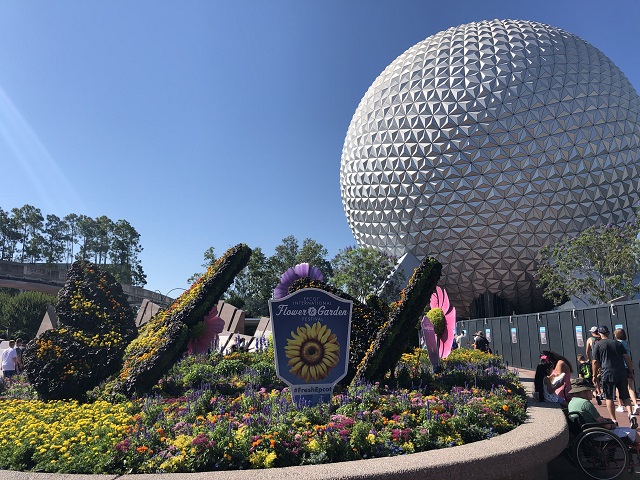 Is It Worth Visiting All Flower and Garden Topiaries?
I would highly reccomend guests of all ages in visiting the topiaries. They are truly beautiful and mesmerizing. I wish I had quite the "green thumb" myself to create anything close to the Disney magic that we see at the festival each year.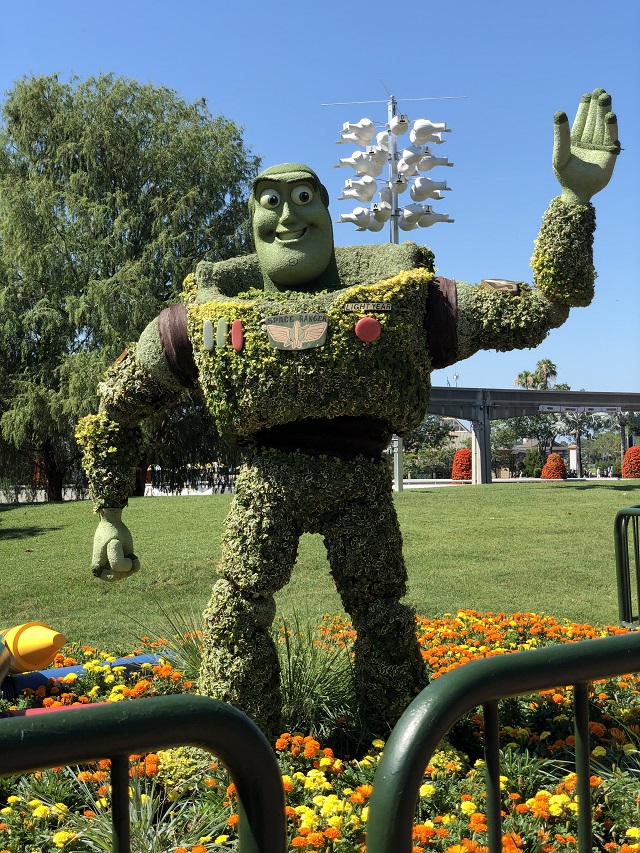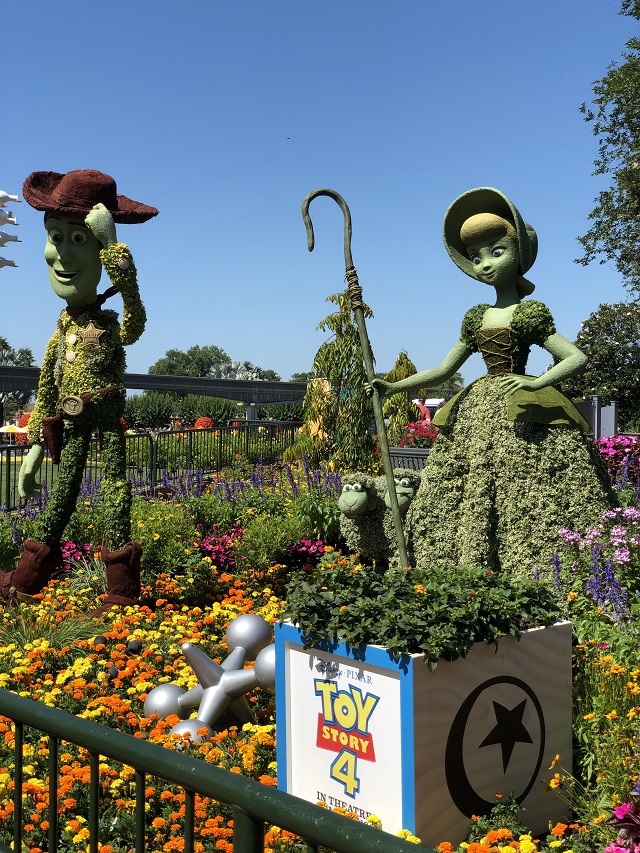 My Favorite Topiary?
It would very difficult for me to place all 24 topiaries in my favorite order, as I would not even know where to begin. Each one of them are so intricately designed and choreographed.
They blend in beautifully alongside the other flowers and plants that are around them.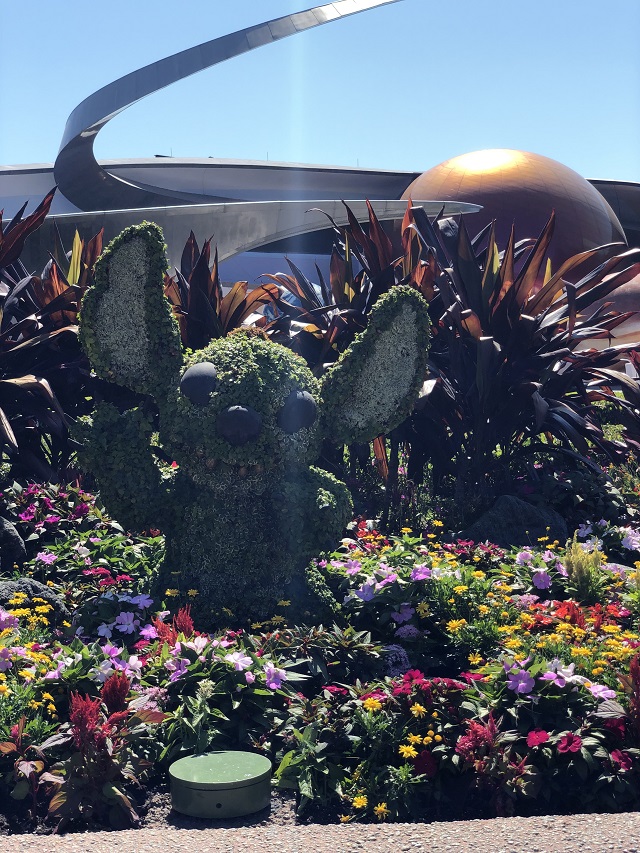 Making It Fun For Kids!
It is also fun and entertaining to include children while visiting the topiaries. However, I noticed that my daughters were quite excited to visit the first few, and after a while, their attention span began to deteriorate.
Therefore, I turned the topiaries into a game where whoever found the next topiary was the one that would check off the topiary off our passport. They would then be rewarded with taking the picture of the topiary. This activity was soon well-received, and it kept their attention span for the duration of the day.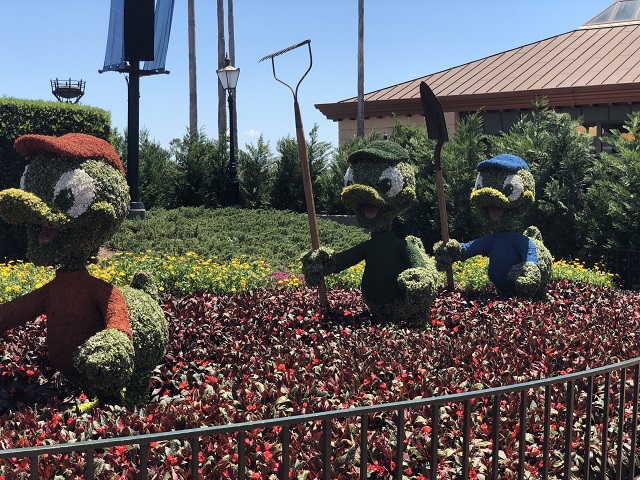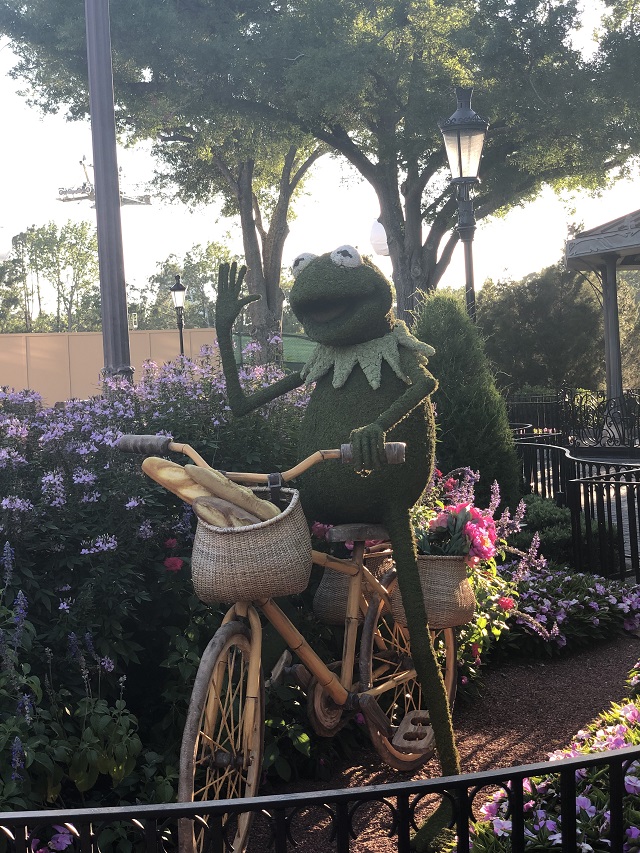 Final Thoughts!
All in all, visiting the topiaries is a memory that I will forever cherish as it was a beautiful day spent with my dad, mom, and daughters.
I look forward to seeing the new topiaries for this year's Flower and Garden Festival that runs from March 3, 2020-June 1, 2020.
We have put together a complete guide for the festival! Food menus, merchandise, more activities for kids, and special gardens can be found in the guide. Check it out HERE!
This Year's Flower and Garden Topiaries!
Anna and Elsa from Frozen
Located at the Norway Pavilion
Bambi & Friends
Featuring Flower, Bambi and Thumper
Located at the Canada Pavilion
Beauty and the Beast
Located at the France Pavilion
Bo Peep and Her Sheep with Woody
Located at Future World East
Bold Bromeliads
Located near The Land at Future World East
Bromeliad Dragon
Located at the Japan Pavilion
Buzz Lightyear
Located near Mission: SPACE at Future World East
Captain Hook and Peter Pan
Located at the United Kingdom Pavilion
Construction Mickey and Minnie with Goofy, Pluto and Chip 'n' Dale
Located between Future World and World Showcase
Donald and Daisy with Huey, Dewey and Louie
Located near Showcase Plaza
Fantasia – Sorcerer Mickey, Brooms, Ostriches and Hippo
Located near Imagination at Future World West
Lady and the Tramp
Located at the Italy Pavilion
Miss Piggy and Kermit the Frog
Located between the United Kingdom and Canada Pavilions at the France Pavilions
Pandas
Located at the China Pavilion
Pluto and Goofy
Located between Future World and World Showcase
Remy (NEW!)
Located at the France Pavilion
Simba and Friends
Featuring Rafiki, Simba, Mufasa and Sarabi
Located at The Outpost Shop
Snow White and Dopey
Located at the Germany Pavilion
Tinker Bell and Fairy Houses
Located at the United Kingdom Pavilion
The Three Caballeros
Featuring Jose, Donald and Panchito
Located at the Mexico Pavilion
Topiary Butterflies
Located at Future World West
Topiary Flowers
Located near the Main Entrance
Winnie-the-Pooh & Friends
Located at the United Kingdom Pavilion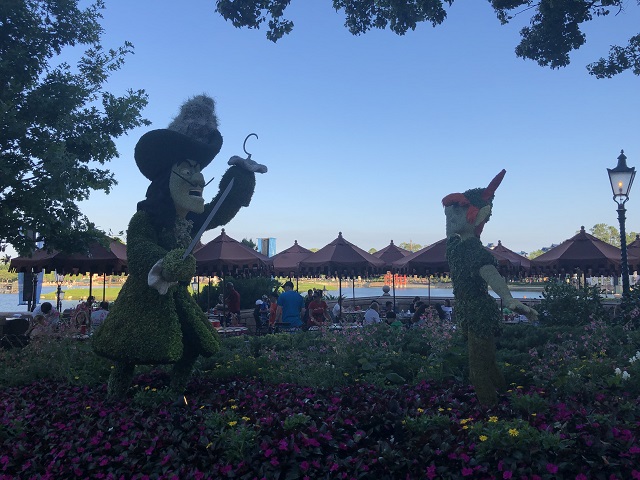 Have you visited all the topiaries at the Flower & Garden Festival? Which topiary is your favorite? I can not wait to see the new Remy topiary this year! Let us know on Kenny the Pirate's Facebook page or join our crew and continue the discussion there.
-Marisol White
Follow me on Instagram @marisolsmouseketools
Are you planning a vacation? Reach out to our trusted travel agency sponsor Authorized Disney Vacation Planner
Mouse Class Travel
!