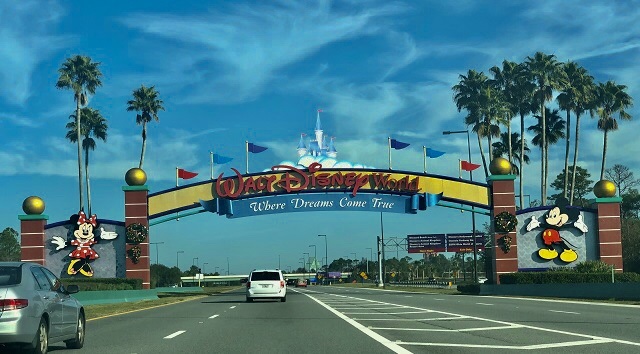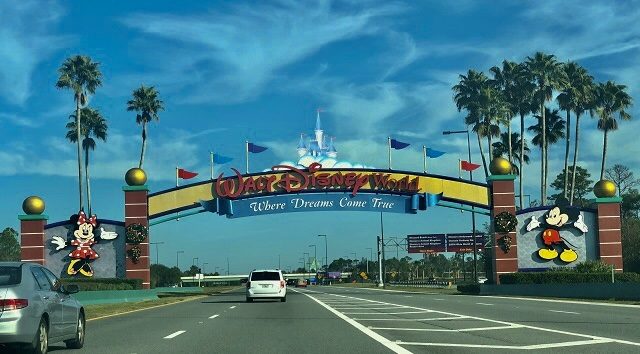 It comes at no surprise that as the state and federal guidance seems to be changing at a rapid speed that more closures are coming to Disney. It was announced late Sunday night that more closures will go into effect this week.
Read on for more information regarding the different closures regarding Disney Stores, Downtown Disney, Disney Springs, and Walt Disney World Resorts.
Disney Stores
All North American Disney Stores will begin closing on Tuesday, March 17th. Guests can continue to shop online at shopdisney.com
This is the first time that we have ever heard that Disney Stores across the nation have ever closed.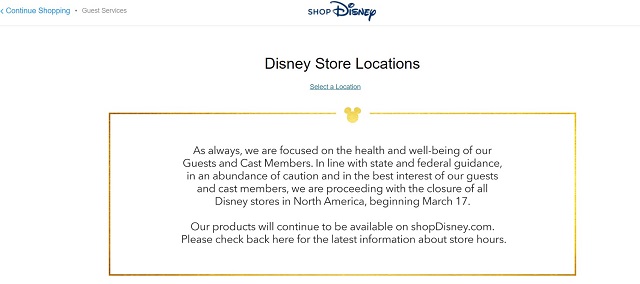 One of our writers had reported over the weekend of a fun way to get in your Disney fill by attending the Disney Store's "Magical Egg Hunt Adventure."
Although we know that this fun event will be postponed until further notice, here is to hoping that stores open before the event ends in late April. You can read the article here.
Downtown Disney and Disney Springs
As of Tuesday, March 17, 2020, Disney will be closing all Disney owned and operated locations at Downtown Disney at the Disneyland Resort and Disney Springs at WDW.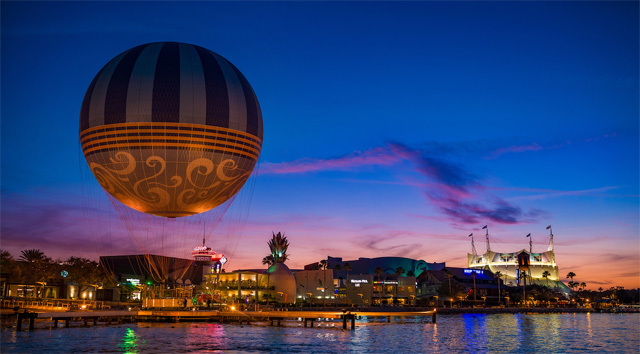 The press release has announced that all individual tenants will make decisions on whether to remain open or adjust time operations.
Walt Disney World Resorts
Lastly, it was also announced that Disney owned and operated hotels at Walt Disney World Resort and Disney's Vero Beach Resort will close on Friday, March 20, 2020 at 5 pm.
This will allow guests to have the availability to make other arrangements.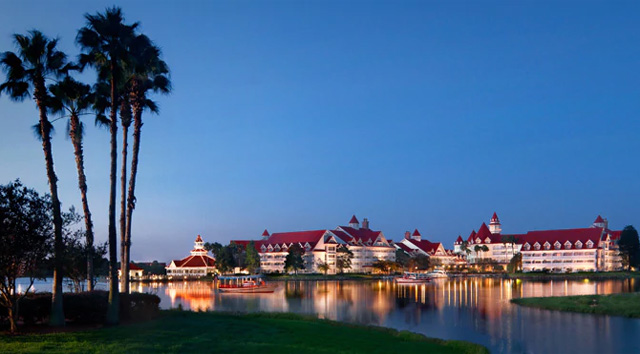 I don't know about you, but each time that I hear of more closures in relation to my "happy place" my heart breaks a little bit more. But we all need to remember at a time like this that "there's a great, big, beautiful tomorrow… just a dream away!"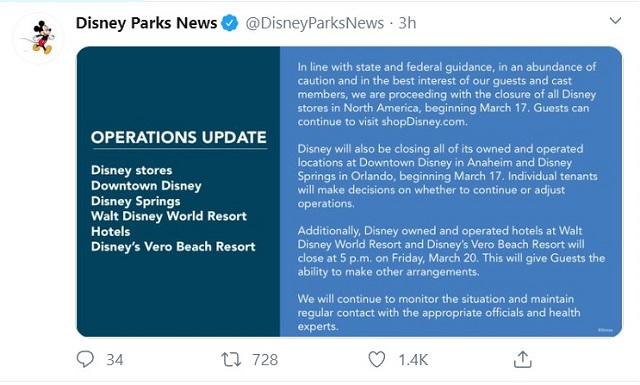 Are you surprised to hear about the latest closures within Disney owned and operated businesses? Let us know on Kenny the Pirate's Facebook Page, or join our crew and continue the discussion.
-Marisol White