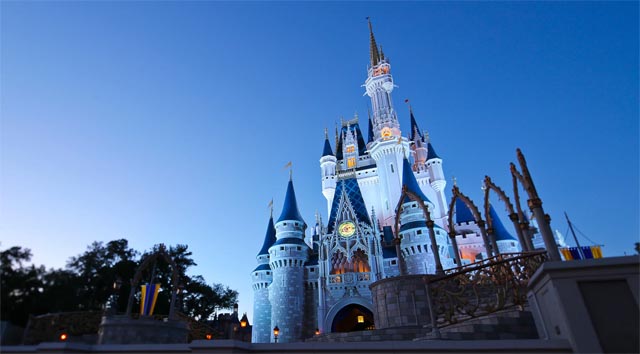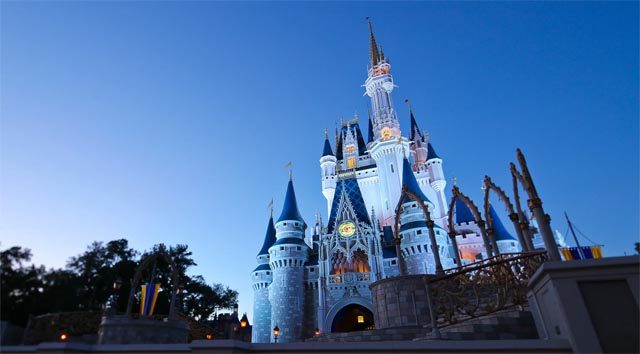 The Cinderella Castle refurbishment has begun with high reach cranes visible at Magic Kingdom today. Check out the latest photos and details.
Last month, we reported that Cinderella Castle would be receiving a "royal makeover" before the 50th anniversary of Magic Kingdom next year.
Refurbishment Plans
The timeline given by Disney was vague. Work has begun today and will reportedly continue through the summer. No end date was announced.
Here is the concept art of what the castle will look like once the refurbishment is over: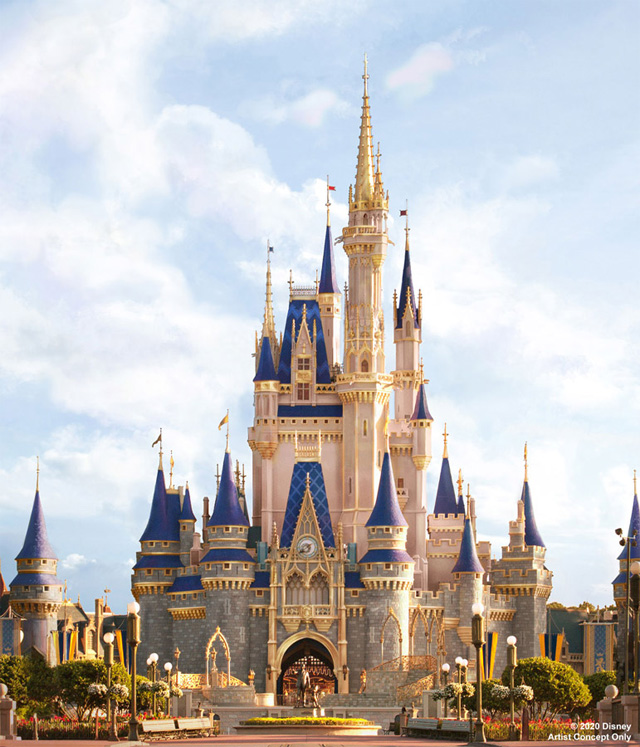 Many readers were concerned about this refurbishment. Several of you thought it looked too much like Sleeping Beauty's castle in Disneyland. Some of you just didn't like the darker blue, gold touches, and rose pink tones that would be added. And others really like the overhaul!
Concerns about the Castle
One main concern was brought up time and time again: will the refurbishment affect my experience at Magic Kingdom?
Will my castle photos be ruined?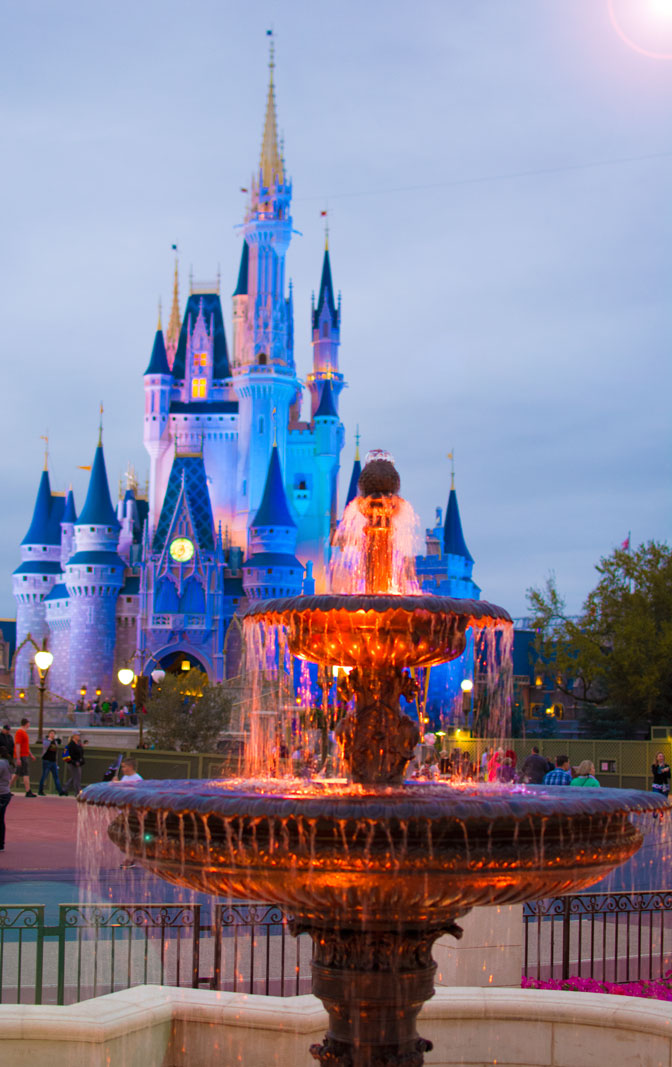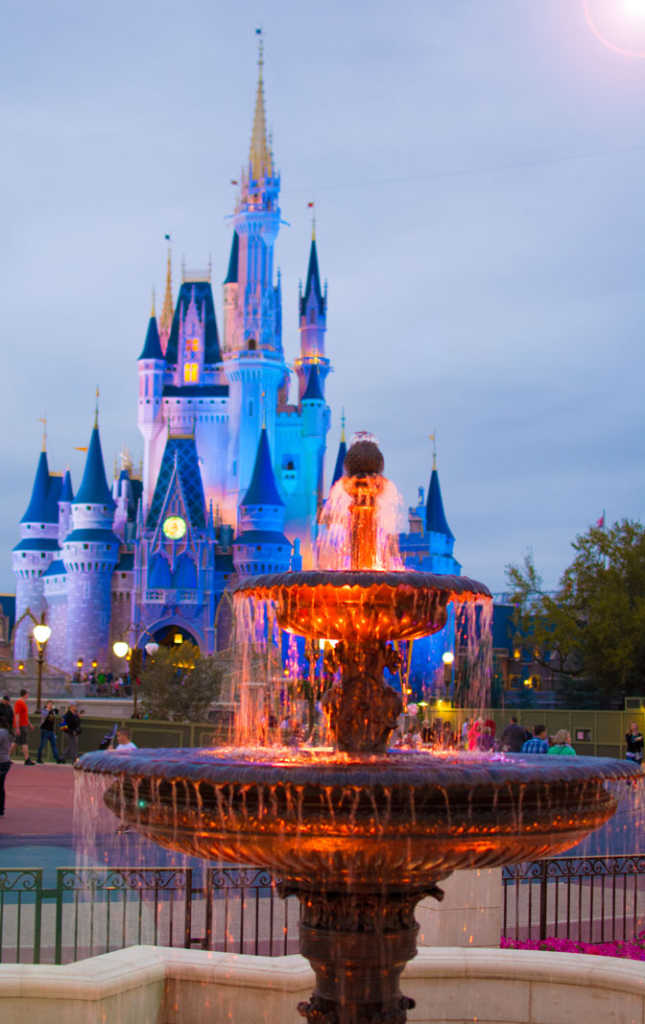 Disney helped alleviate some of those concerns. The Vice President of Magic Kingdom answered questions by stating Cinderella Castle would not be covered up during the makeover. You can read his full statement HERE.
Work has Begun
This morning, March 9, several high reach cranes were visible in Magic Kingdom. These are mobile cranes with wheels and outriggers, which provide stability. They are easier to maneuver than drop cranes, which are used to install lights.
The reach cranes make it possible to get the work done quickly and more efficiently. Check out the photo from a Twitter user:
A few weeks ago when I was visiting, I noticed a few of the towers and spires had already received the darker blue and golden touches. These were on the side of the castle, looking from the Liberty Square area.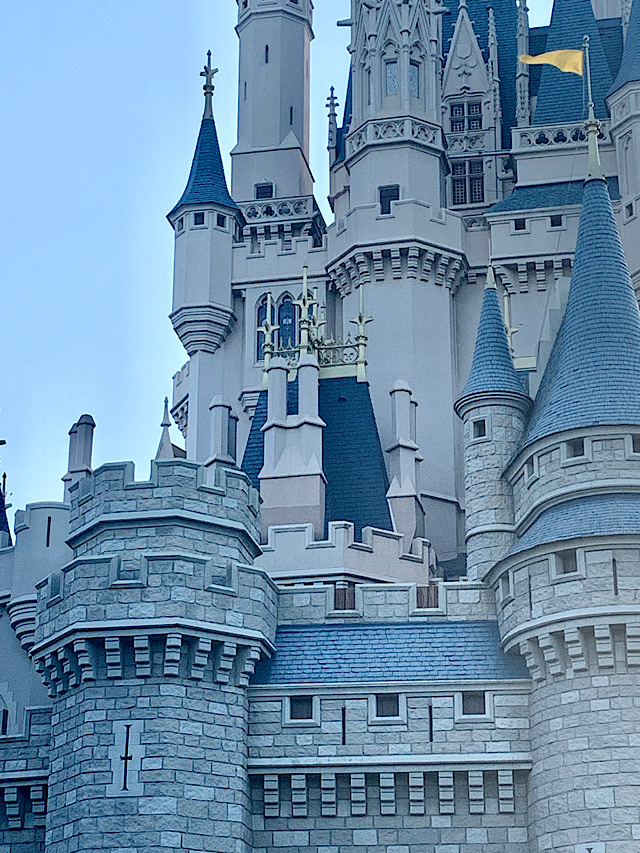 You can see how a few of them look darker than the others. I personally think the darker blue will contrast nicely and make the castle look more lively.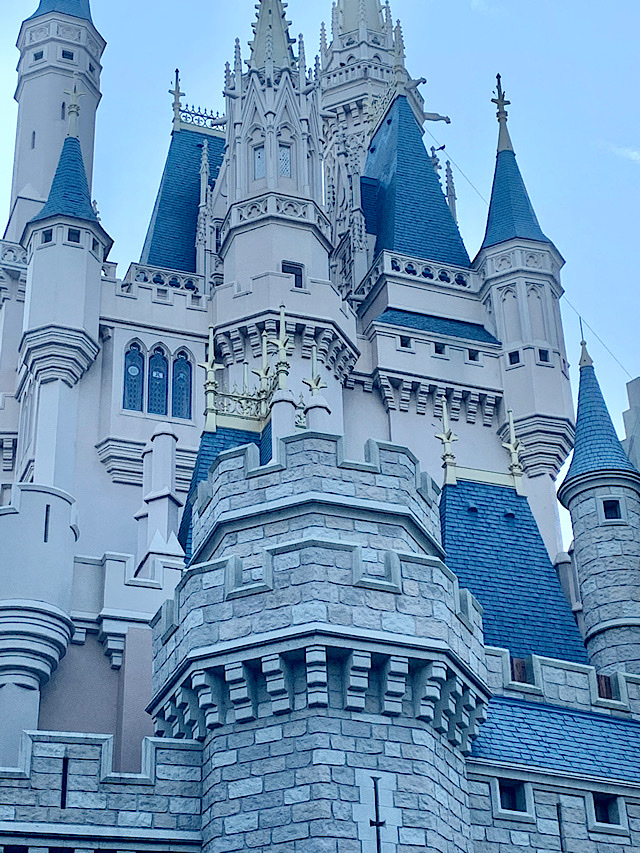 We will keep you updated on the progress of the Cinderella Castle refurbishment! Hopefully, these high reach cranes will be all we see.
What do you think of the refurbishment? Will your trip be affected? Let us know on facebook!
-Monica