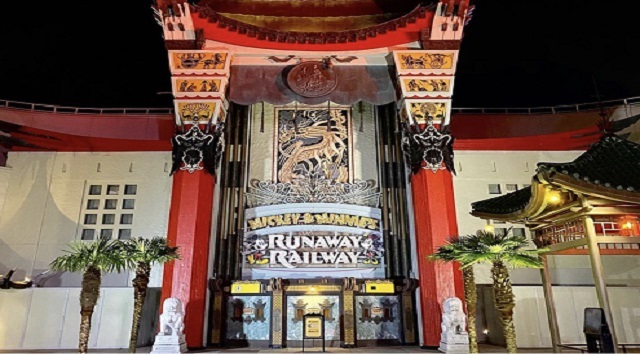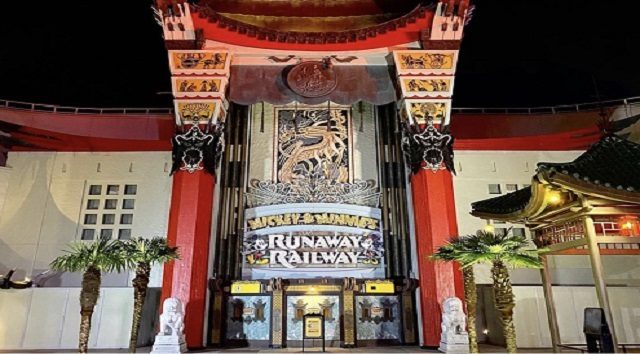 Tomorrow, March 4th is the opening of the newest attraction at Hollywood Studios, Mickey & Minnie's Runaway Railway, and why not celebrate with some new Mickey ears?
We have enjoyed seeing some of the releases from the Disney Parks Designer Collection. We have already seen ears released for Epcot's International Festival of the Arts and the cute musical design ears that played the "Mickey Mouse March." Also, how about these stunning luxury ears that were from The Blonds?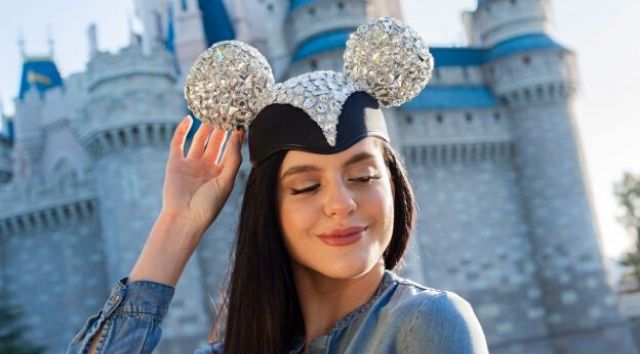 Disney has now announced the latest addition to the Disney Parks Designer Collection which will be themed to Mickey & Minnie's Runaway Railway designed by Disney Imagineer, Kevin Rafferty, Executive Creative Director for the attraction.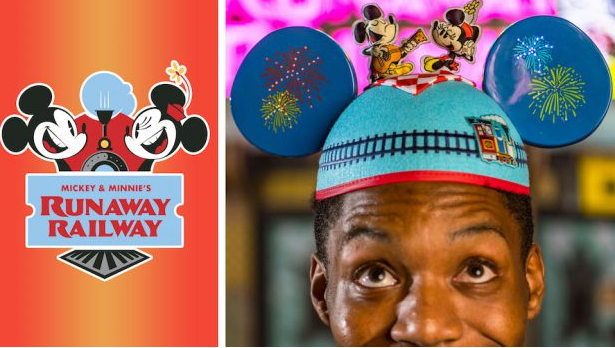 I cannot think of anything more perfect! The ear hat will be released on March 5th at Walt Disney World Resort and also online at shopDisney.
The colorful design features Mickey Mouse and Minnie in the setting of "Perfect Picnic," which is one of the cartoons that will be featured in the attraction. Guess what… they even light up with bursting fireworks!
From Disney Parks Blog, "the back of the ear hat features the saying "Nothing Can Stop Us Now" from the attraction's loveable theme song and displays a picturesque car ride inside the hat itself!"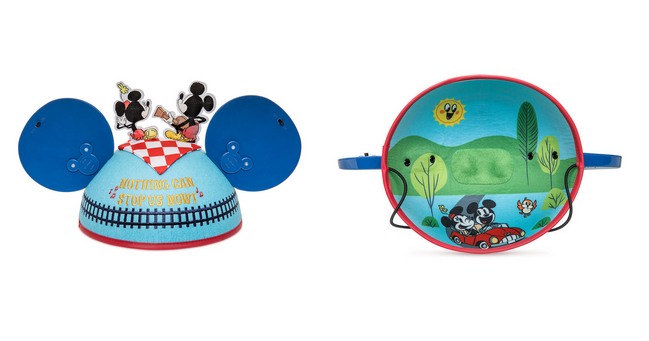 These Mickey and Minnie Runaway Railway ears are just too cute! If you are in the parks, you can buy a pair for yourself at the following locations:
Disney Hollywood Studios
Stage 1 Company Store
Legends of Hollywood
Mickey & Minnie's Runaway Railway kiosk
Disney Springs
Ever After Jewelry Co. & Accessories
Disney's Animal Kingdom (available March 6)
Discovery Trading Company
EPCOT (available March 6)
Magic Kingdom Park (available March 6)
If you happen to pick up a pair of ears for yourself, guests are in for a treat because on March 5th from 1- 2:30 p.m., Kevin Rafferty will be at Hollywood Studios at Stage 1 Company Store. Stop by and maybe he will sign your new ears!
Other Mickey and Minnie's Runaway Railway merchandise can be seen HERE.
New releases including the following are expected to also arrive:
John Coulter – March 14, 2020 (Available Disneyland Resort & shopDisney.com)
Her Universe – April 2020
Joe Rohde – April 2020
Her Universe – May 2020
Cupcakes and Cashmere – Summer 2020
Lily Aldridge – Summer 2020
Bret Iwan – Summer 2020
Alex Maher – Summer 2020
Karlie Kloss – Fall 2020
Vera Wang – Fall 2020
What do you think of the newest addition to Disney Parks Designer Collection? This is probably one of my favorites so far! Tell us about it in the comments or on Facebook.
Maggie Baltz