Are you looking to add to your Disney Parks Designer Collection? The time has come with a new launch announced for tomorrow, February 7, 2020.
There is no shortage of gorgeous releases from the Disney Parks Designer collection, but this new one might just sweep you off your feet.
For this new partnership, Disney is working with The Blonds, a luxury apparel brand known for creating dazzling, one of a kind pieces. Have a look!
Unlike previous Disney Parks Designer Collection releases, the latest one features a mouse ears hat instead of a headband. This crystal-encrusted Mickey Mouse ear hat features over three hundred hand sewn Preciosa crystals.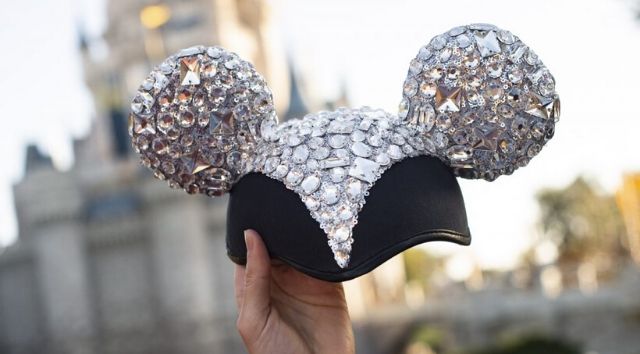 The crystals form a deep v in the front, creating a dramatic effect reminiscent of Mickey Mouse himself.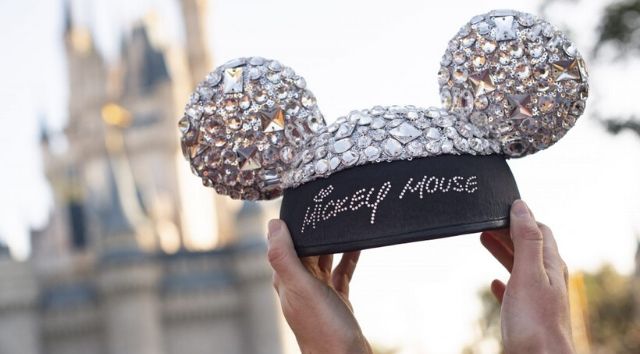 The back features Mickey's name in small silver studs.
The crystals are placed together in such an interesting, unpredictable way! I wonder if each hat will have the same pattern, or if the hand sewing will make each one unique?
This one of a kind item is going to be hard to find. There were fewer than 50 made!
Wondering where to find your new bling? This ear hat will be available on shopDisney.com starting on the 7th.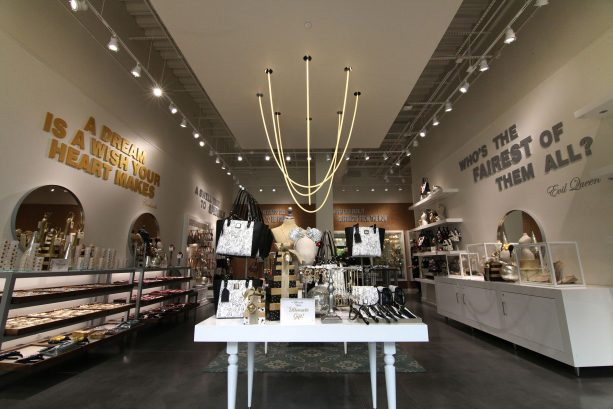 Can't wait for it to be shipped? Head to Disney Springs, where you'll find this hat at Ever After Jewelry Co. & Accessories.
Closer to Disneyland? You'll find this stunning hat at The Disney Dress Shop at Downtown Disney District.
No word on exact pricing yet, but past Disney Parks Designer Collection pieces range in price from $20 up to $600. I'd expect this crystal-studded hat to be priced towards the $600 range as well.
Other Disney Collaborations
Keep an eye out for Disney's collaborations with other designers. Here's a peek at what's coming!
Betsey Johnson – February 2020
Kevin Rafferty – March 2020
John Coulter – March 2020
Her Universe – Spring 2020
Joe Rohde – Spring 2020
Cupcakes and Cashmere – Spring 2020
Lily Aldridge – Summer 2020
Bret Iwan – Summer 2020
Karlie Kloss – Summer 2020
Vera Wang – Fall 2020
What are your thoughts on this new Disney Parks Designer Collection hat? Will you be picking one up? Let us know on Kenny the Pirate's Facebook page or join our crew and continue the discussion.
Jamie Fonseca