It's a party on the east side and a party on the west side for those young ladies participating in the Girl Scout program. Do you have a daughter in Girl Scouts? Continue reading to learn more about 2020 Disney Girl Scout patches and these exciting programs at both Disney parks.
Walt Disney World and Disneyland have released the 2020 patches in honor of National Girl Scout Day on March 12.
Frozen Inspired Patch for Walt Disney World
Each year, Disney World designs a patch inspired by a Disney character that is a shining example in leadership. This year's patch is inspired by Anna from Frozen 2.
She helps to remind young ladies to "do the next right thing." Anna is a wonderful example for Girl Scouts of all ages to be a Go-Getter even in difficult situations.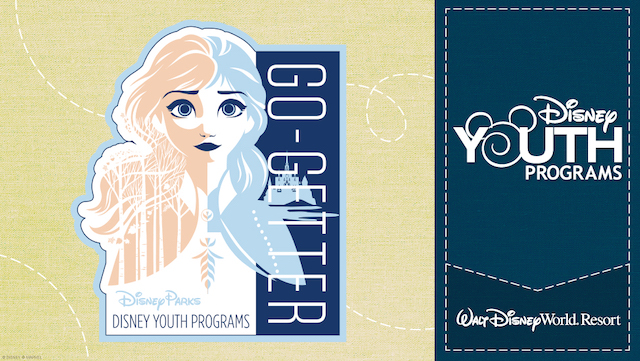 Disney Youth Program at Disney World
Any Girl Scout may register for a Disney Youth Education Series Program available at Walt Disney World beginning this spring and they will be able to earn this patch. The Disney Youth Programs include educational experiences in science, history, leadership, teamwork, sustainability, and more.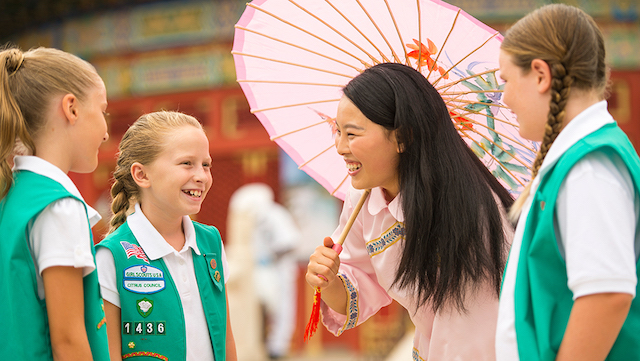 Prices are based on the Disney Youth Program that is selected. Click here for Walt Disney World Registration Information.
Captain Marvel Inspired Patch for Disneyland
Captain Marvel is the character set to inspire Girl Scouts to embrace the hero within. She is a wonderful example of female leadership and heroinism. Disneyland Resorts host select dates for CELEBRATE Girl Scout weekends in May, June, and July. These programs are available for individual Girl Scouts or for a Girl Scout troop.
CELEBRATE Girl Scouts weekends at Disneyland offer a variety of classes on both Saturdays and Sundays. A variety of programs and ticket options are available for groups wishing to participate in this educational experience.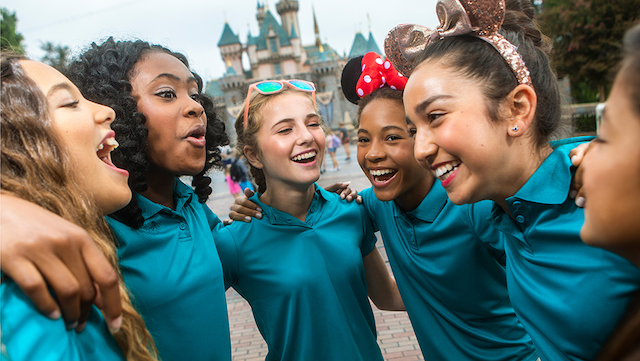 CELEBRATE Girl Scout Dates Include:
May 16-17, 2020
May 30-31, 2020
June 6-7, 2020
June 13-14, 2020
June 27-28, 2020
July 11-12, 2020
If you would like to learn more about the Disneyland CELEBRATE Girl Scouts weekend, go HERE.
We are so happy that both Disney Parks are encouraging young ladies to be strong leaders, to grow in teamwork, and to gain hands-on education that only Disney can provide. The 2020 Disney Girl scout patches will show off your daughter's hard work.
Do you know a Girl Scout who would love to earn either the Anna or Captain Marvel patch? Have you or your Girl Scout participated in one of the Disney Youth Programs before? Please share your photo and experiences with our Pirate Crew and on our KtP Crew Planning group!