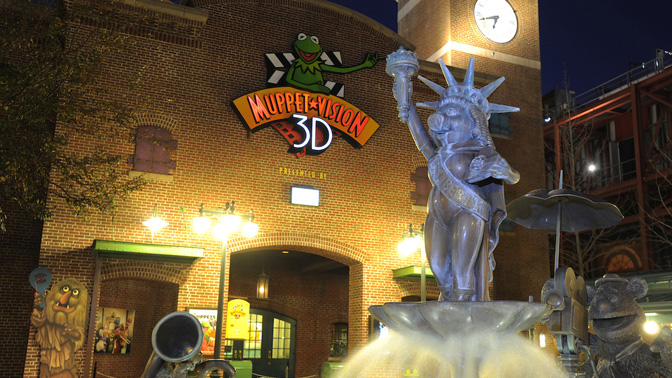 A refurbishment for Muppet*Vision 3D at Hollywood Studios is scheduled. Read on for details and dates.
UPDATE: The Disney calendar is showing this attraction to close on January 27 instead of January 26 like previously announced. The reopening date is still the same and is listed below.
Experience the magic of the Muppets during a hilarious film and live-action extravaganza…after they complete renovations.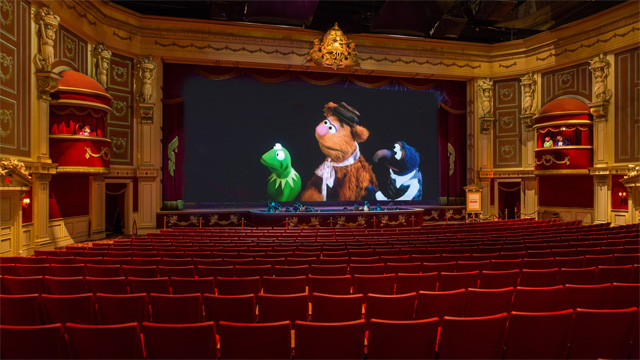 Take your seat in a perfect replica of the Muppet Theater from the classic television series, The Muppet Show.
As the curtain rises, Kermit, Miss Piggy, and the whole Muppets menagerie appear in eye-popping 3D. They're taking you on a zany tour of their lab and showing off their new movie-making invention: Muppet*Vision 3D.
Things go haywire when Dr. Bunsen Honeydew and Beaker set a disastrous string of events in motion!
With onscreen musical numbers and live in-theater special effects, Muppet*Vision 3D is a show even adults love. It brings me back to my childhood!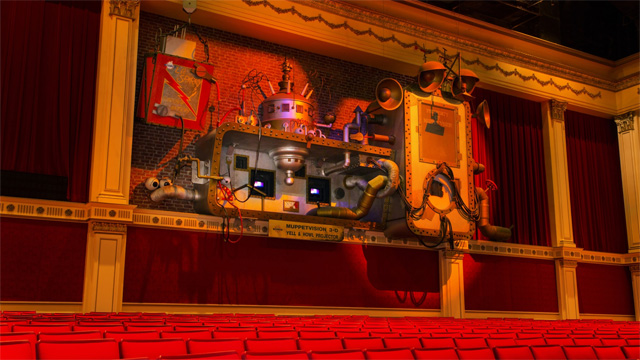 However, if you were hoping to catch this fun show, you'll have to wait a bit because a refurbishment is scheduled to happen at The Grand Arts Theater, which is home to Muppet*Vision.
The theater will get some new updates, including new curtains and seats.
The refurbishment will take place from January 26 through February 8. It will reopen to guests on February 9.
Since the Muppets Present…Great Moments in American History show closed back in October (but made a brief return for the holidays), there is not much left of the Muppets at Disney World.
Regal Eagle, a quick-service barbecue restaurant in Epcot, is set to open sometime later this winter. Sam Eagle will be part of the decor and restaurant, so we will still see a little of the Muppets around. Check out the full menu (with pricing) and more info on Sam Eagle HERE.
Until that opens, though, all we have is MuppetVision.
I personally wish they would have more Muppet Babies at Disney World. I think a character meet in the Disney Jr courtyard would be perfect. My youngest children love that show, and I wish Muppets were incorporated into the theme parks more often.
What are your thoughts on the MuppetVision refurbishment? Do you wish there were more Muppets represented in the parks? Share your thoughts on the facebook page. Also be sure you have joined the KtP Crew!
-Monica S.