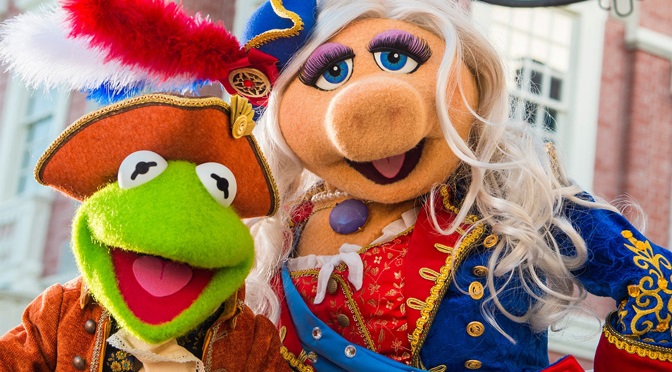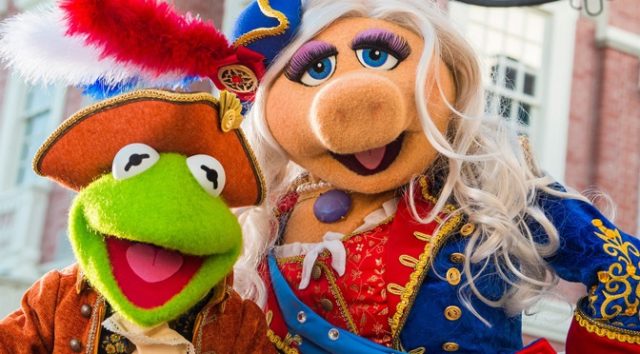 Many fans were saddened to hear that the Muppet's presence in the Magic Kingdom would come to a halt. However, "The Muppets Present…Great Moments in American History" will make a return to the Magic Kingdom during the holiday season.
The theatrical performance that popped up from the second story windows of the Heritage House in Liberty Square was part of a string of entertainment cuts that swept through Walt Disney World in the fall of this year. The show made its debut in the fall of 2016, and last performance was set for October 5th, 2019. It left the presence of the Muppets in Walt Disney World limited to Hollywood Studios where fans can still take in Muppet Vision 3D.
Now, Disney has made plans to give the Muppets an encore performance! The show will return to Liberty Square for a limited run. As the parks become crowded for the holidays, Walt Disney World will need more to distribute guests throughout the park, and the entertainment extras will provide a fun extra for crowds to enjoy.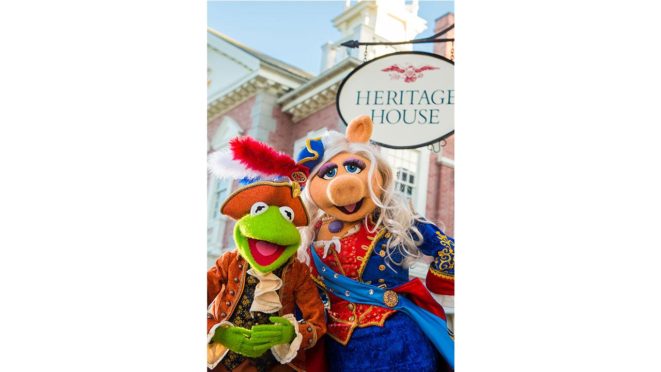 The show features popular characters such as Kermit the Frog, Miss Piggy, Fozzy Bear, and Gonzo dressed in historic garbs. They put their own unique spin on two moments in United States History: the Story of Paul Revere's Ride and the Signing of the Declaration of Independence. They present the tales with a charm that can only be captured by the Muppets!
The Muppets are set to perform on December 23, and the show will run through December 31. Fans can expect to see it at multiple points during daylight hours.
On December 23, 24, 26, 27, 28 ,29, 30, and 31, performances will begin at 9:05 am, 9:50 am, 10:25 AM, 11:05 AM, 12:50 PM, 1:20 PM, 2:05 PM, 3:50 PM, and 4:20 PM.
The schedule will be different on December 25 with performances starting at 8:35 AM, 9:05 AM, 9:35 AM, 10:05 AM, 11:50 AM, 12:20 PM, 12:50 PM, 1:20 PM, 2:50 PM, and 3:20 PM.
Be sure to check for edits to showtimes before you wind over to the viewing area just in case changes occur. Character Locator will also reflect current and up to date showtimes.
I know my own travel party was always enchanted by seeing Muppets pop out of the windows to put on a seemingly impromptu show. My littlest traveler, who loves any kind of puppet show, got a huge kick out of them when she was a toddler. We have missed the "window puppets" as she called them. I hope this will not be the last we see of "The Muppets Present…Great Moments in American History."
Are you looking forward to the return of the Muppets? Will you be able to add the show to your touring plans?