I cannot think of any better way to ring in the New Year, than at Walt Disney World and if you are lucky enough to be there during this busy holiday time, there are numerous events to choose from!
Boardwalk, Riviera, Coronado, and Contemporary Resorts all have special events taking place! Parties and dinners ranging from $99 to $675 will celebrate the festivities of the new year.
Disney's newest resort, Riviera, will be offering brunch on New Year's Day at Topolino's.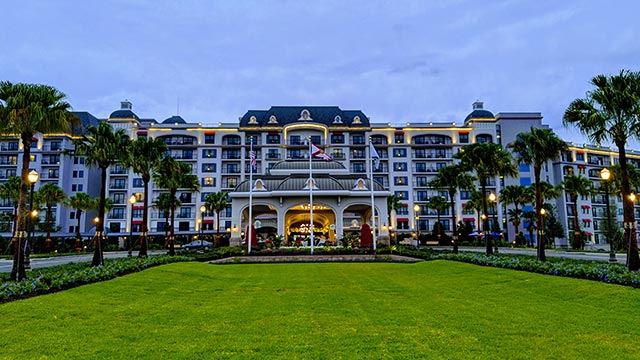 Disney's Contemporary Resort will be offering several events to ring in the New Year, including Pixar Party. Fellow writer, Rebecca, had the opportunity to attend last year and wrote about her experience HERE.
There is a DVC member-exclusive event taking place at the Contemporary as well. This Aladdin-themed event will take place on December 30, 2019 from 10 p.m. to midnight in the Fantasia Lobby and Porte Cohere.
Members will enjoy light refreshments, sweet treats, carnival games, meeting Disney characters, and watching the Magic Kingdom fireworks! Reservations for this event are required.
While the events previously reported on might already be sold out or spending a bunch of money on dinners and parties is not really your thing, you can check out the Roarin' into the 2020's event – located in the Courtyard behind the Contemporary Tower from 9:00 p.m. to 12:00 a.m.
The event includes games, activities, and a live viewing of Dick Clark's Rockin' Eve with Ryan Seacrest. There are also a number of poolside activities held throughout the evening.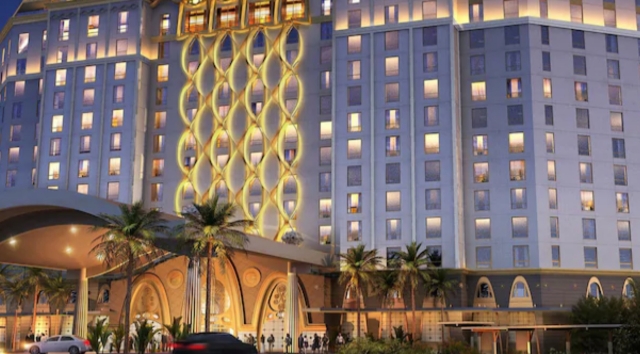 Welcome the New Year with some Spanish vibes of a flamenco guitarist and DJ while you enjoy some drinks, food, and viewing of fireworks at Disney's Hollywood Studios from atop the Gran Destino Tower.
Check-in begins at 7:30 p.m. at the El Centro Lobby and the event is from 8:00 p.m. to 12:30 a.m. Price is $400 per person, tax and gratuity included.
The menu includes items such as beef or tuna carpaccio, roasted pork belly and apples, chilled shrimp and lamb chops with romesco and chimichurri!
Guests are asked to preserve the elegant ambiance of the festive gathering by dressing appropriately. A complete listing of event details and dress code is on Disney's website here.
Advance reservations for many of the New Year's Eve events are highly recommended and are sure to be filled the closer we get to New Year's Eve. I checked on a couple of events and found there were still openings, so hurry and book if your budget and schedule allow!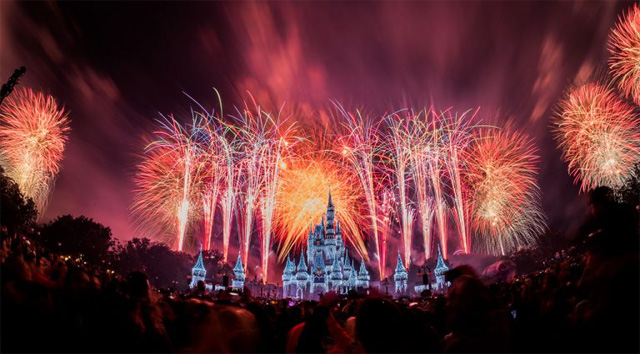 If you plan to be in the parks for New Year's Eve be sure to check out our post highlighting all the activities that will be taking place at Magic Kingdom, Epcot, Hollywood Studios, and Animal Kingdom.
And if you can't be at Disney to ring in 2020, be sure to check out the live-stream of the "Fantasy in the Sky" fireworks show taking place at Magic Kingdom. They will also be sharing some of what we have to look forward to in 2020 and beyond! Details can be found HERE.
We will share more events taking place around New Year's Eve as we get them!
Will you be attending any of the New Year's Eve events at Walt Disney World? How will you be welcoming in 2020? Let us know on Facebook by clicking HERE or using the facebook button below!
Maggie Baltz