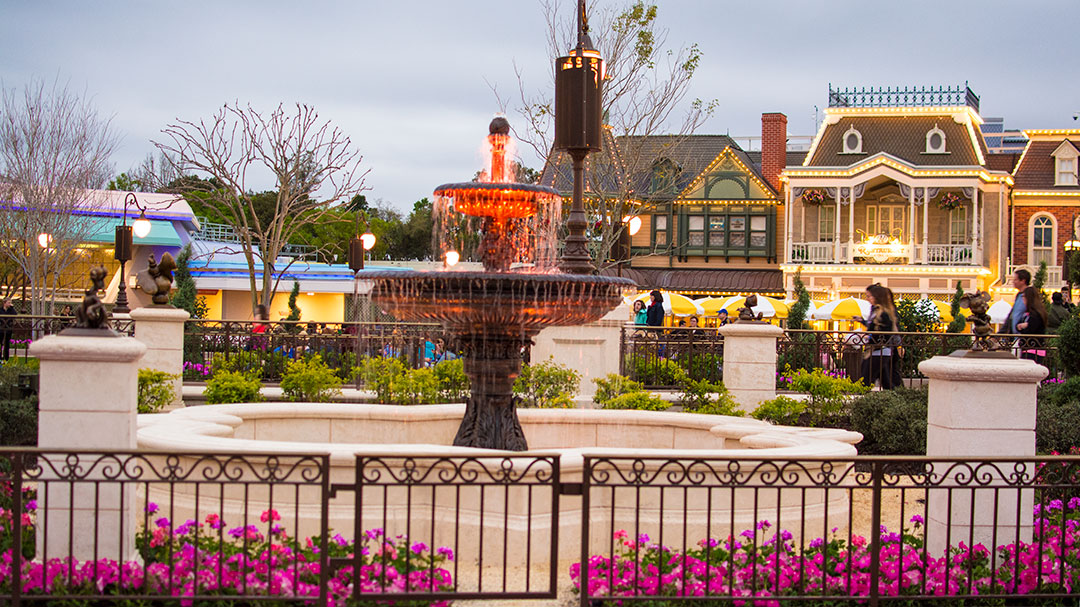 Planning a Disney World vacation can feel like a daunting task.  There are many steps that one must accomplish in order to have an enjoyable time including resort booking, flight reservations, picking the right parks each day, building great touring plans, check-ins, Fastpass+, dining and activities.  It may feel more like a military operation than planning a vacation, but it can become part of the fun.  Here's a step-by-step Disney World planning outline that can help you prepare for a great time here.
499 Days – Resort Package Booking
Resort Packages can be booked up to 499 days beforehand.  You can decide before booking anything if you'd like the free help of professionals like travel agents or my assistance with building your custom touring plans.
Create an account for your upcoming Walt Disney World Vacation.  This account will be necessary to book the resort reservation, dining and Fastpass+ options.
If you are travelling internationally, make sure you have a valid passport / travel documents.
Be sure that you're familiar with the Disney Dining Plan options and include the one that is best for your family.  Most people choose the mid-range Disney Dining Plan that offers one Table Service option per day.  Character Meals are a great choice to use those credits.
The next upcoming year is usually added to the Disney World website for bookings in the summer months around July or August.  So, in July or August 2017 they will post 2018 resort reservations available.
11 Months – DVC Member Booking
Disney Vacation Club members can book their reservations at their home resort up to 11 months in advance.  If you are planning to rent points from a DVC member, you'll want to secure that agreement before the 11 month window.
6.5 Months
Before booking any activities or dining, be sure you have a current subscription to Character Locator.  Nothing will help you more for your trip than my planning tools!
At approximately  6 and 1/2 months prior to your arrival date, you'll find that I create my Crowd Calendar which will present the best and worst park options as well as which park is offering Extra Magic Hours.  The initial hours for evening entertainment may be released, but many evening items are added much later.  The Crowd Calendar will allow you to make your park choices for each day and decide where you'd like to eat.  Look through the menus to get a good idea where you'd like to dine.  If you need information on Character Meals, be sure to check that out.
180 Days – Book Dining and Activities
(180, 60 and 30 day reminders are found on my Crowd Calendars!)
180 Days before your arrival, you can book your dining reservations.  If you are staying onsite at Walt Disney World, you can reserve your entire length of stay (up to 10 days) at one time.  If you are staying offsite, you'll need to wake up early each day to book dining for each day.  You can reserve dining at 6:00am Eastern Time.  You can reserve dining options yourself online or by phone or have a great travel agent like book that for you.
Bibbidi Bobbidi Boutique and Pirates League:  (407) WDW-STYLE
Recreation activities, such as archery, horseback riding and boating:  (407) WDW-PLAY
Disney spa treatments:  (407) WDW-SPAS
Dining options and Dessert Parties:  (407) WDW-DINE
After booking your resort reservation, dining and activities, you can now begin sketching out your Touring Plans on Character Locator.  You can use some of my great pre-made plans or request custom touring plans.  It's best to get an idea what attractions you really want to see and drop those things that don't interest you.  This will help you with your Fastpass+ booking.
You can read FULL details of every Walt Disney World character, show and attraction, including the Water Parks on each park listing on Character Locator.  I include more information than any other planning resource available.  Most even have videos included, so you don't have to search YouTube all day to find them.
WALK – This may sound silly to you, but the average guest walks between 5 and 10 miles per day in Disney World.  That may not seem like a big deal, but your feet will feel it.  We walk at least 1 to 2 miles per day while listening to our favorite Disney movie songs to put us in the best training mood.  Don't EVER bring new shoes to a theme park.  You're guaranteed to get blisters, which will ruin your trip.  Also, I highly recommend using PowerSox to keep your socks from slipping in your shoes.
Between 6 months and 60 days, you are basically looking to get an outline formed for your vacation.  It won't be a finalized plan until later.
60 Days
If you are staying onsite at a Walt Disney World resort, you may book your Fastpass+ options for your entire trip at 7:00am Easter Time.  This is a great benefit to help with booking difficult Fastpass+ like Frozen Ever After and 7 Dwarfs Mine Train.
I find it easiest to book them through the My Disney Experience website on a laptop or computer.  It gives you the full range of Fastpass+ options more readily.
After you've booked the times, just add them to your Touring Plan.
30 Days – Final Payment
If you are staying onsite, you'll need to make your final payment for your vacation!  It's getting real folks!  While you'll be making a large payment for your vacation, you're arrival is drawing near.
You'll face a large penalty if you cancel your resort reservation beyond this date.  If you reserved a room only reservation, you can cancel up to 6 days in advance with a full refund.
Magical Express – If you are flying into Orlando and using an airline and airport that is eligible for Magical Epress, be sure to complete those details after you make your final payment.   It's a great, free benefit for flyers as they handle your luggage and transport you to your resort.
30 Days – Fastpass+
If you are staying offsite, which means you aren't staying at a Walt Disney World hotel, you can now book your Fastpass+ at 7:00am Eastern Time.  You'll have to repeat this process for every single day of your trip.  The amount of days for which you can book Fastpass+ is equal to the number of days on your park tickets that are attached to your Disney World account.  Make certain you have attached your park tickets in advance!  Try for a popular Fastpass+, then work backwards.  If you are unsure which Fastpass+ you should book, take a look at my Fastpass+ Priority Guide.
Online check-in.  Go ahead and check-in online on the Disney website and make sure you add any notes that are necessary for your comfort.  You can make some requests like first floor, near elevator and such, but they aren't guaranteed.
MagicBands – After booking your Fastpass+, sit down with your family to customize your MagicBands on your My Disney Experience account.  I like to wait until this point in case Disney is offering a new option for the MagicBands.  Let your kids choose the color of band that they prefer and you can even customize the names on the inside to include a nickname!
14 Days – Travel documents and MagicBand
About 14 days before your trip, you should receive your final travel documents from Disney and receive your MagicBands in the mail.  Kids LOVE opening Mickey Mail, so get them involved in opening these items and have your video camera ready.
Confirm park hours.  Park hours often change about 2 weeks before your trip around mid-month.  You'll find the updated hours on my Crowd Calendar and I often post updates to my Facebook Page to inform you of the changes as well.
7 Days – Let's get packing
I'll admit that I'm a last minute packer.  I mean like the last possible hour.  My wife on the otherhand would begin packing around 7 days out to make sure she gets everything that's needed.  Her plan is better as she makes sure every item on our packing list is covered without having to stress over it.  Using my method usually leads to leaving things behind and having to buy them at resort pricing :)
Touring Plans.  Double check your Touring Plans to make sure that you've got all the latest character and show schedules.  They are updated on Saturday nights for Character Locator subscribers.
6 Days – Last day to cancel room only reservations
1 Day – It's getting real!
Check in to your airline – some airlines like Soutwest don't assign seating, but give you a place in line, so checking in exactly 24 hours out is important to get a higher number.  Be sure you have your printed or digital tickets available.  I screen shot my digital ones so it's easier at the airport.
Check the weather for your trip, but it's Orlando, so expect it to change frequently.  Long range forecasting is worthless here.
Look over the park hours and entertainment schedules one last time.