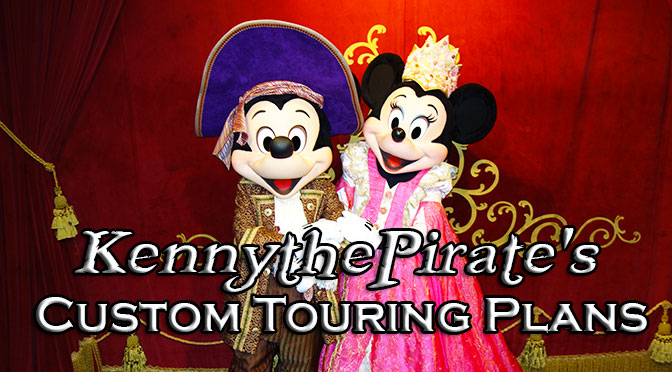 [the_ad id="38585″]
Many guests have difficulty fitting in all their desires for a trip to Walt Disney World, Disneyland, Universal Studios or Busch Gardens and could use some personal assistance.  I've included many stock touring plans with your Character Locator subscription, but many need help planning around meals and other reservations.  I'm available to help!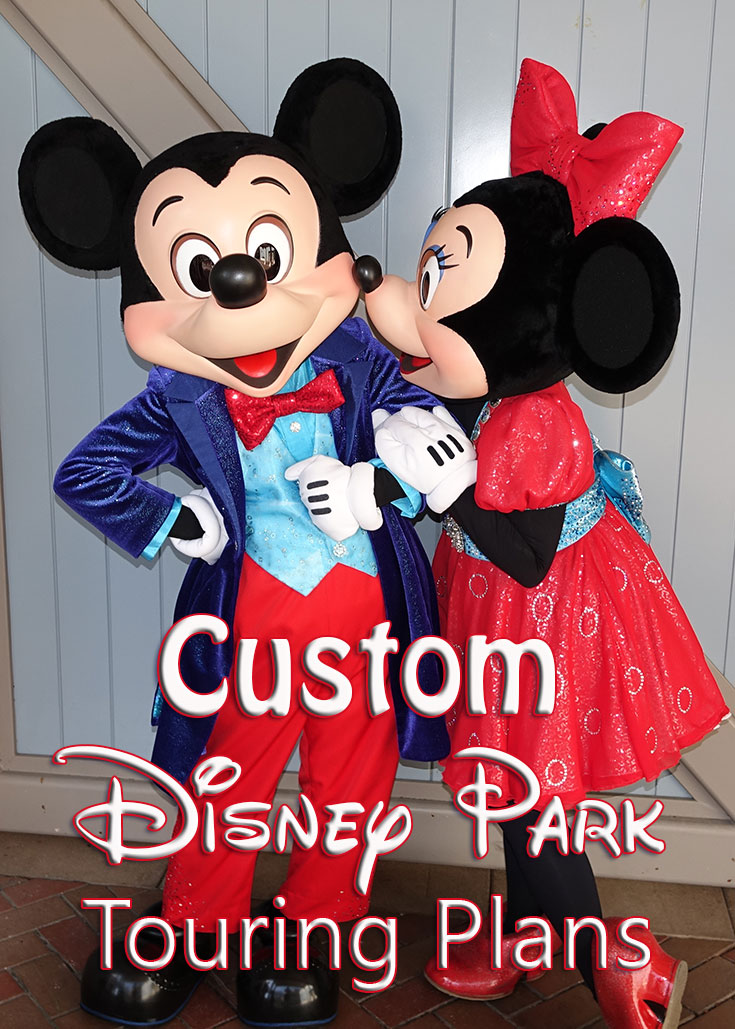 No one knows these parks and how to tour them like KennythePirate and I've planned many successful days for guests for these parks .  The plans include as much character, entertainment, ride and dining information as possible as well!  You provide me with your dining and Fastpass times or I can book them for you and I create the schedule!
[the_ad id="34161″]
I build an initial plan immediately after consulting with you and even update it shortly before you go on vacation to make sure it's accurate with character and show schedules.  
If you're interested in having me create truly custom plans for your trip, complete the short form below.
[the_ad id="39592″]
I'm writing …to thank you for a week's worth of fabulous plans!  I've used other touring plans before, but, yours were perfect!  My family members were thrilled.  We usually avoid the busy times like Easter week, but this year it couldn't be avoided.  We toured without even really being aware of the monster crowds!  My brother asked at one point, "(Why do) we always seem to be going opposite the crowds and when we get where we're going there's no one else there?"  Which, of course, is exactly the point!  Every time we walked on an attraction with minimum wait (if any), someone in our group would say "Thank you, Kenny the Pirate!"   Antoinette

"I have used Personalized and Custom Touring Plans done by Kenny for Disneyland California and Disneyland Paris (by Rob).
I highly recommend them."  – Mariana

"The trip (to Disneyland) was awesome and everything worked out great!!" – Jenn

"I used your Custom plans and I was amazed that I never waited more than a few minutes for Anything!  Amazing!  I'll recommend you to all my friends."  KB – Atlanta

"I can't believe we accomplished so much at the park with no running around and my legs weren't tired from walking.  I'll book you to spend a day on every visit now!"  Morgan – Louisville

[the_ad id="35910″]