Walt Disney was a true visionary, and his legacy is still enjoyed in each Disney Park. If you love Walt Disney, these are the experiences that you need to add to your Bucket List. How many of these have you enjoyed?
Main Street, USA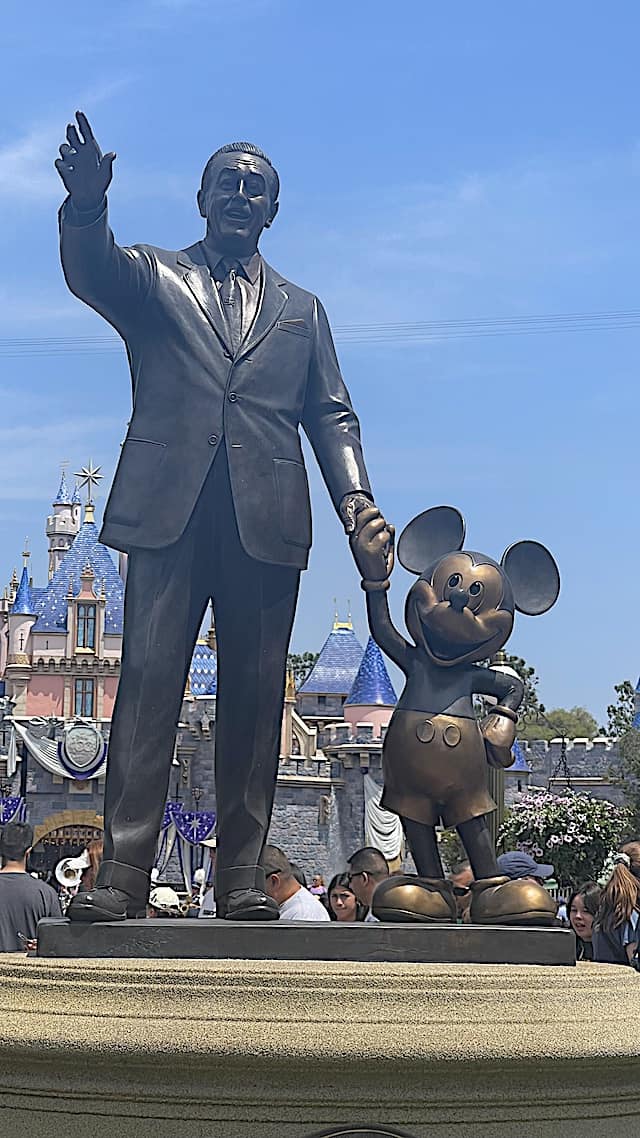 As we walk down Main Street, USA there is something comforting in how familiar this walk is. The street has been kept seemingly unchanged over the years to allow Guests to feel as though they are "home" in this enchanted land.
Returning to the same Parks reminds us of the memories that we have made while also looking forward to new adventures yet to come. I (Donna) have been blessed to visit Disneyland, Walt Disney World, and Disneyland Paris. What is interesting in each of these parks is that Main Street still feels like home although the park address has changed.
This is one of the main reasons that my family continues to book Disney vacations year after year. 
Walt's Main Street Story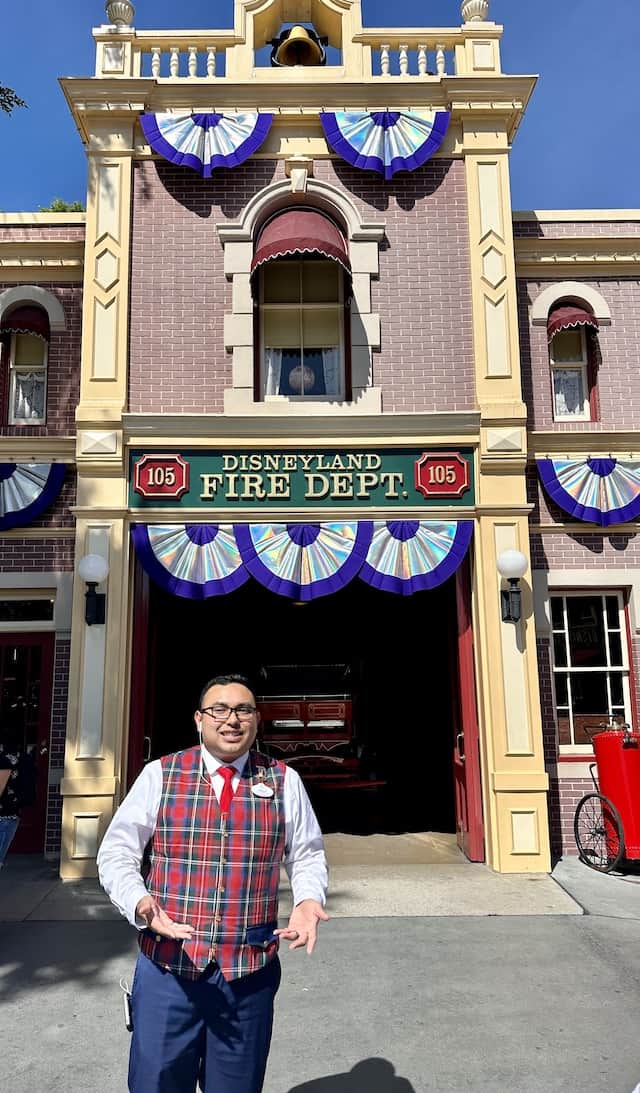 There is something extra magical about Disneyland. Walking along the same streets where Walt Disney walked many years ago makes this park extra special.
During a recent trip to Disneyland, I (Donna) and fellow KtP writer Maggie enjoyed Walt's Main Street Story. After enjoying a brief history of Main Street, USA, we were able to step inside Walt Disney's apartment in Town Square above the Fire Station. To see this peek into the personal peek of Walt and Lillian Disney was truly a dream come true.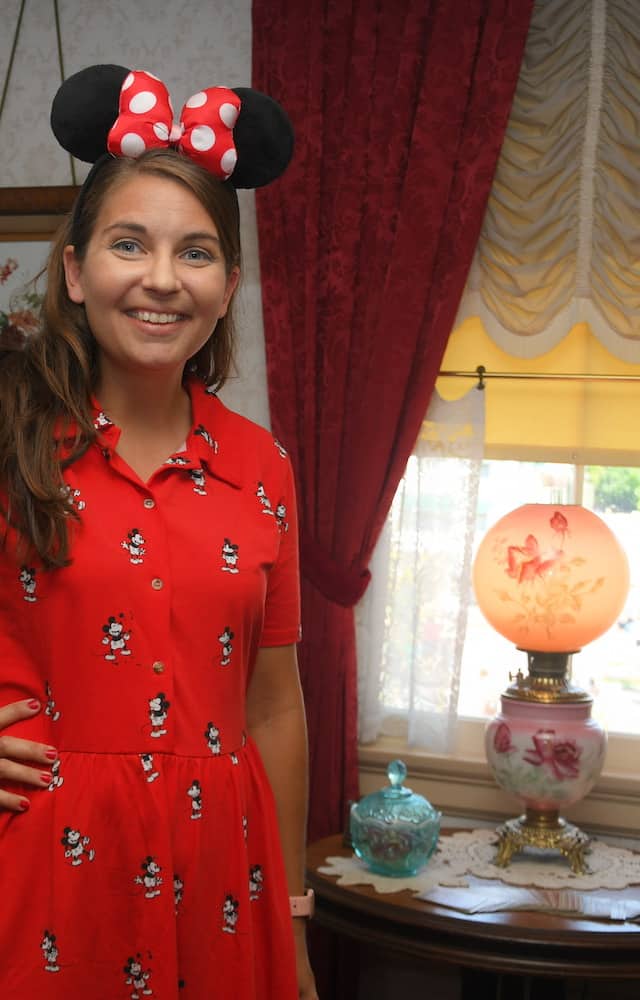 To hear the many stories of the time they enjoyed in this apartment with family and friends was heartwarming. I looked out the same window that Walt Disney peered from at guests entering the park for the day.
If you have an opportunity to visit Disneyland, you need to pay the extra fee to enjoy this 90-minute tour. You can enjoy images from Walt Disney's apartment then and now HERE.
Guests can step inside Walt and Lillian Disney's apartment above the Disneyland Fire Station.
Carnation Cafe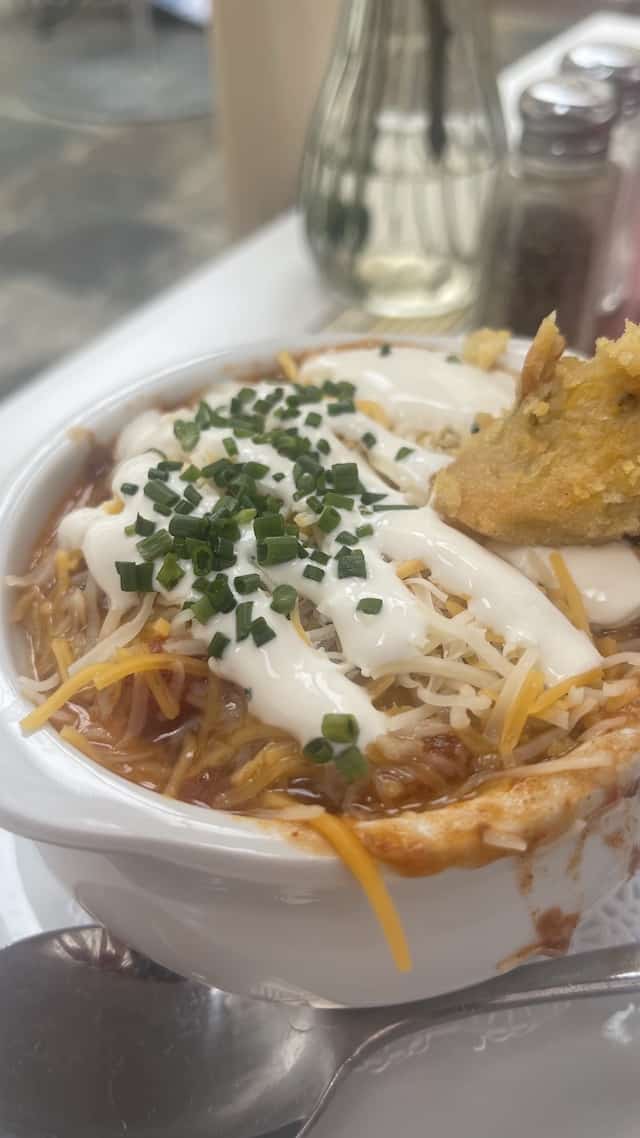 Carnation Cafe is conveniently located on Main Street, USA at Disneyland. When Disneyland first opened in 1955, this dining location opened as Carnation Cafe Ice Cream Parlor.
Walt Disney had big dreams, but his wife Lillian shared that, "He liked basic foods. He loved chili."  This love for basic foods inspired the menu at Carnation Cafe. There is nothing quite like enjoying "Walt's Chili" here. Check out the full review HERE.
Enchanted Tiki Room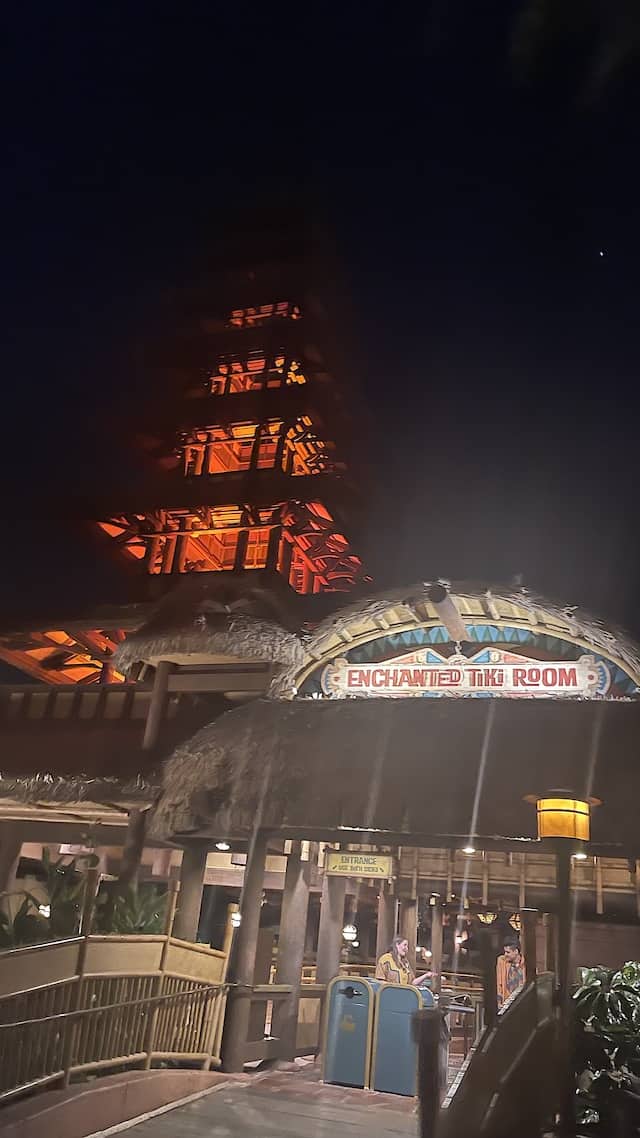 Many guests walk past Walt Disney's Enchanted Tiki Room and never take time to make it inside. This attraction was actually dreamed up by Walt Disney himself.
On a trip, Walt purchased a small mechanical bird for his wife Lillian. The idea originally "hatched" (sorry for the bird pun) when Walt dreamed of a "bird cafe" where guests were surrounded by animatronic birds.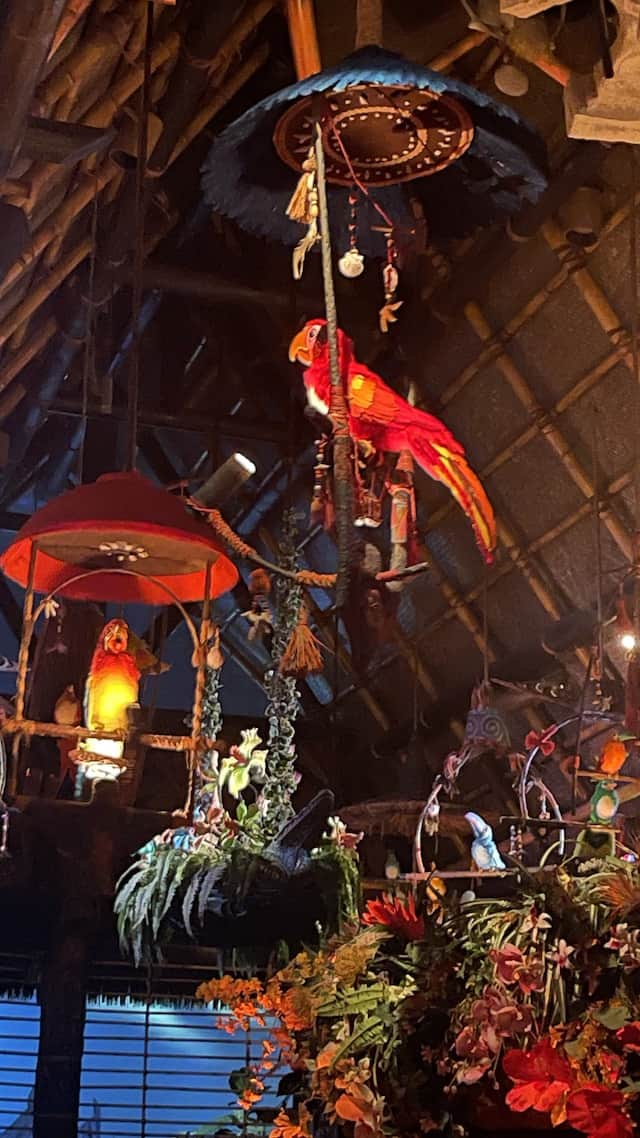 Although a "bird cafe" was not very practical, Walt asked his talented team of Imagineers to take this small mechanical bird and make it even bigger. The opening of the Enchanted Tiki Room in June 1963 was the first time guests were entertained by Audio Animatronics as we enjoy them today.
Many feel that this attraction is outdated or simply a good location to enjoy a nap. I (Donna) enjoy this attraction every trip to Walt Disney World and Disneyland. It is awe-inspiring to imagine this vision of Walt Disney.
Although a "bird cafe" was not very practical, Walt asked his talented team of Imagineers to take this small mechanical bird and make it even bigger.
1964 World's Fair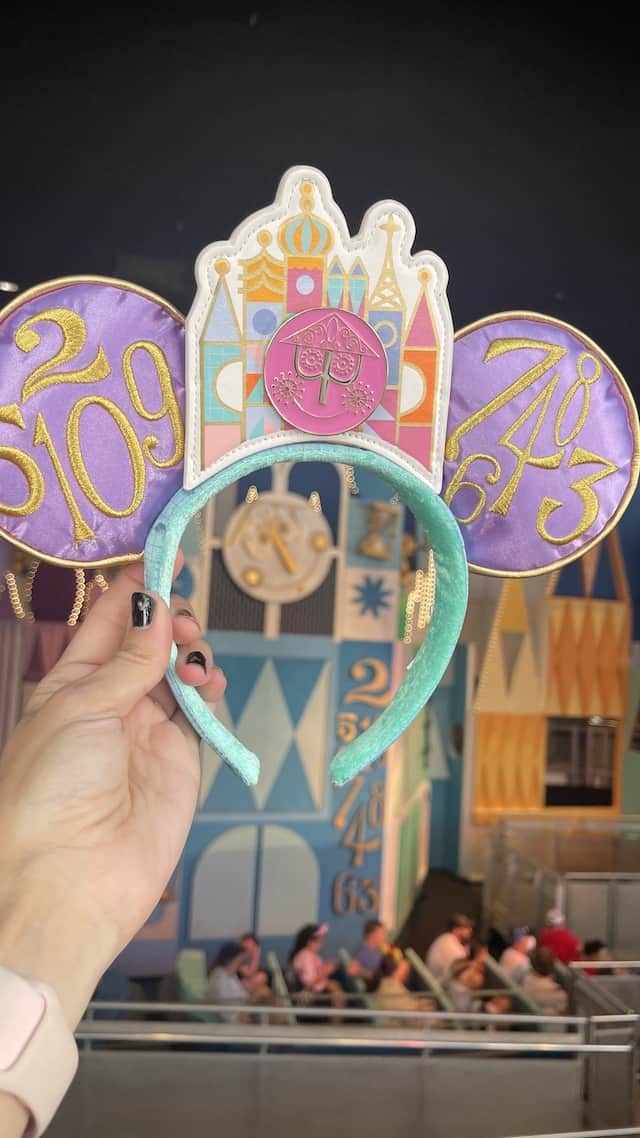 Walt Disney created four attractions for the 1964 New York World Fair. Each of these have changed a bit over the years, but the Disney thumbprint is still very much seen in each of these attractions.
"it's a small world" can be enjoyed by guests at all Disney Parks with the exception of Shanghai Disneyland. This attraction first debuted at Disneyland in 1966 after the World's Fair.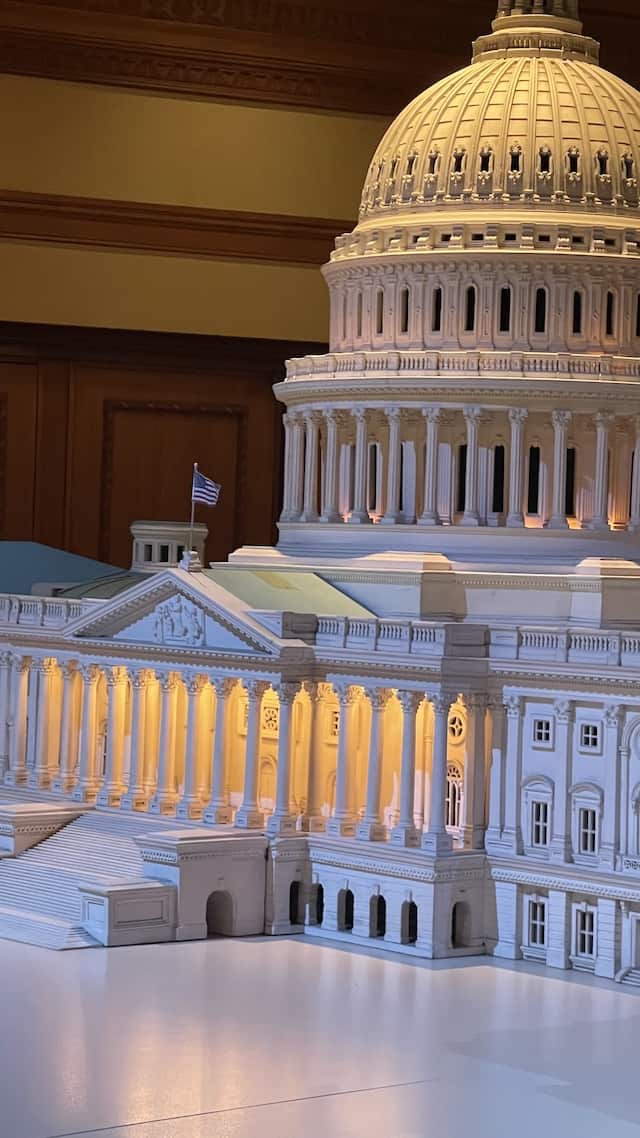 "Great Moments with Mr. Lincoln" is still enjoyed at Disneyland. This is similar to the "Hall of Presidents" at Walt Disney World, but the latter is a much bigger attraction. When guests first saw the President Lincoln animatronic many thought it was an actor.
"Carousel of Progress" is a "revolutionary" theatre that actually rotates to allow guests to follow a family with four generations of innovations. At the end of each scene, we are reminded that "There's a Great Big Beautiful Tomorrow."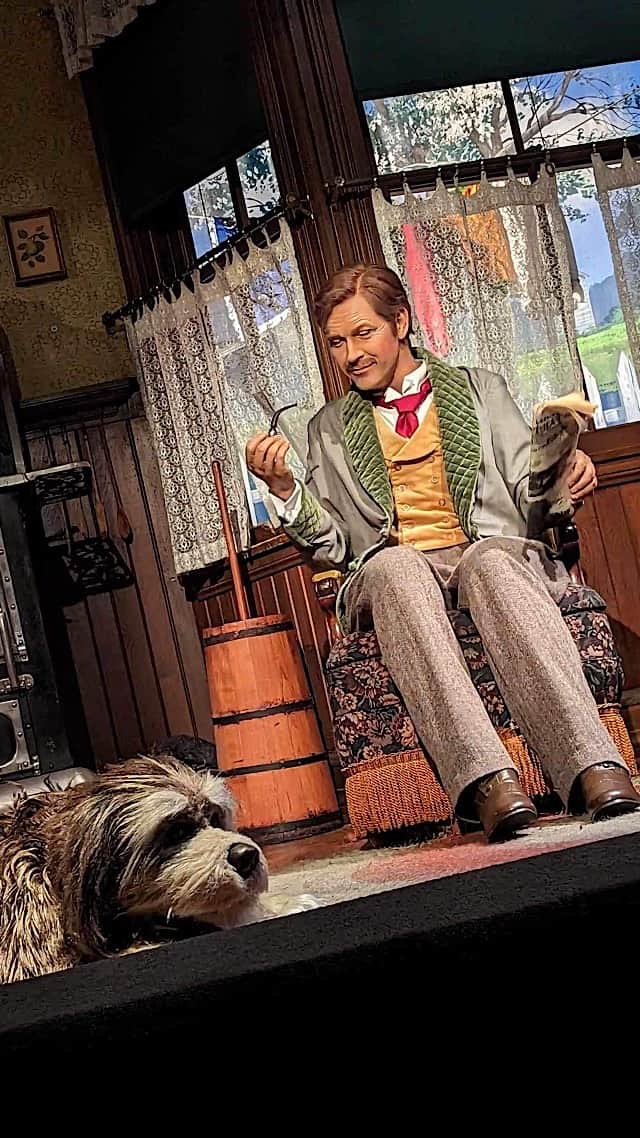 The "Ford's Magic Skyway" ushered guests through the time of the dinosaur and traveled through the age of innovation. Although this attraction closed to Disneyland guests in 1995, guests can enjoy inspiration from this attraction aboard the PeopleMover attraction at Walt Disney World's Magic Kingdom.
Guests can still enjoy 4 nostalgic attractions created by Walt Disney for the 1964 New York World Fair.
Tom Sawyer Island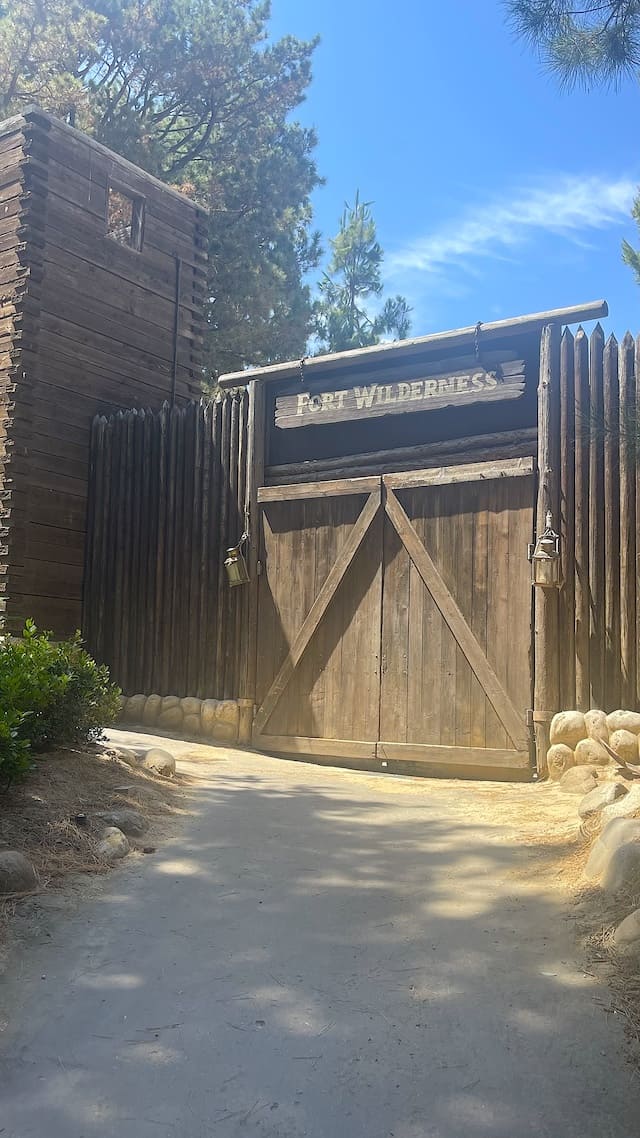 As many Disney fans know, Walt Disney was greatly impacted by the six years he lived in Marceline, Missouri. Main Street is a beautiful representation of Walt Disney's idyllic memory of this hometown. When plans were made for Disneyland, a small island was located in the center of the large river.
Many ideas were suggested for this space, but Walt Disney suggested this be for Tom Sawyer Island. This would couple his love for Missouri and bring his favorite childhood stories to life.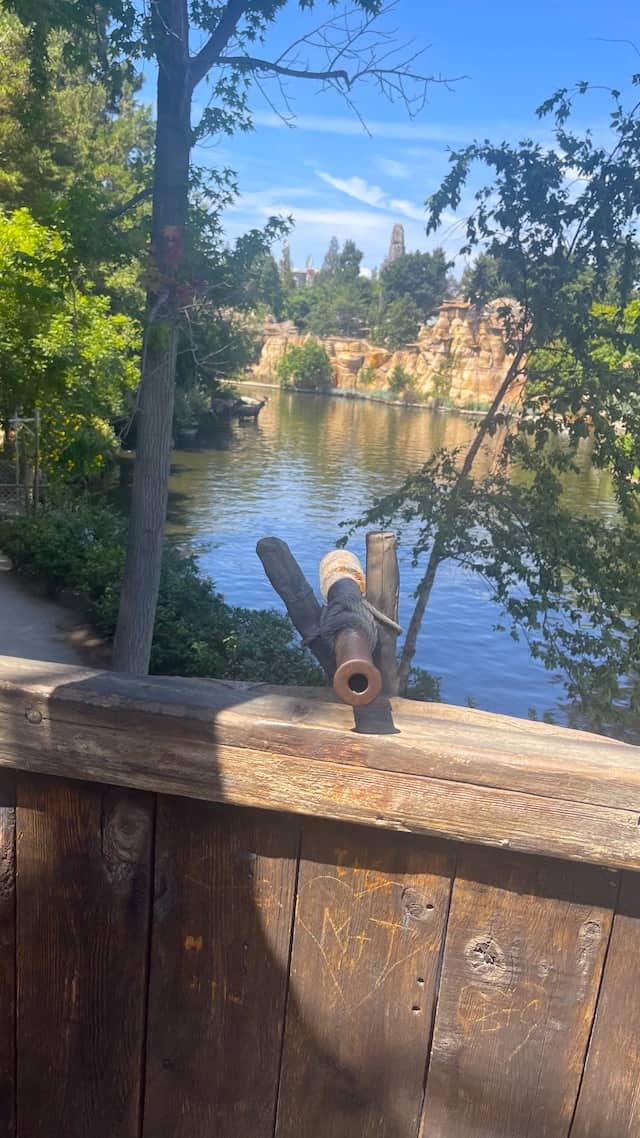 Apparently, Walt had a vision for this space like none other. Imagineer Marvin Davis attempted to create a concept design for this island. Unfortunately, Walt was less than impressed. He took the plans home for one weekend and returned with them completed.
Walt shared, "I put in all the things I wanted to do as a kid—and couldn't." Disney Guests can visit Tom Sawyer Island at Walt Disney World in Florida, and Tokyo Disneyland. Tom Sawyer Island at Disneyland has since transformed into Pirate's Lair.
Be sure to check out the many adventures that you can enjoy on Tom Sawyer's Island HERE.
Walt Disney Railroad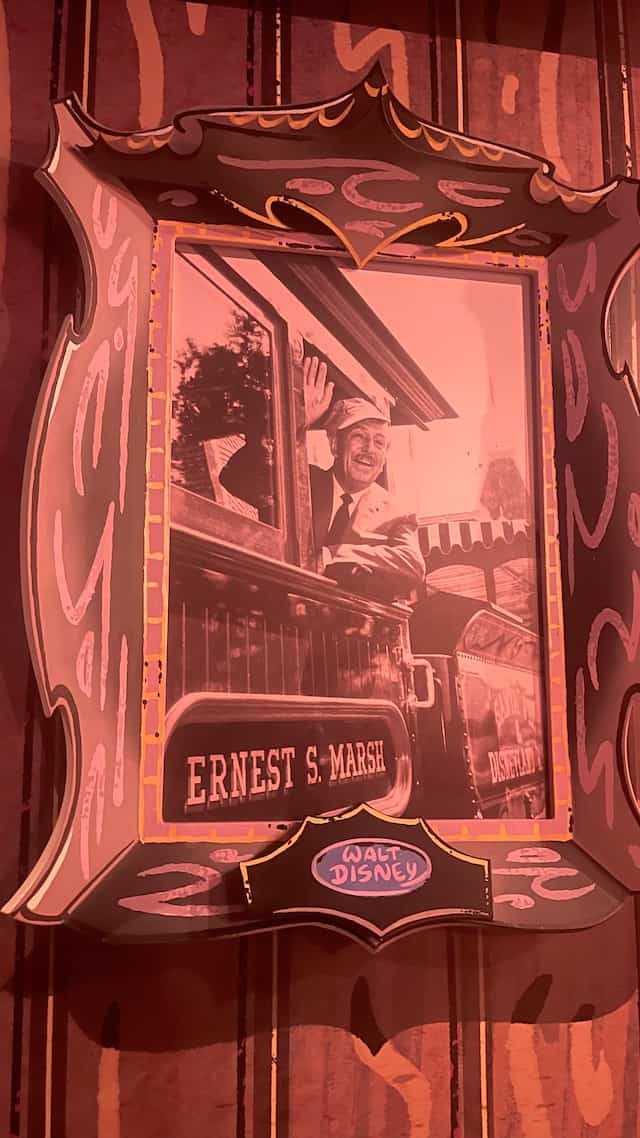 Walt Disney loved trains and he even built his very first railroad in his backyard. The Carolwood Pacific Railroad, a 1/8-scale train, debuted in 1950 featuring a custom-built, steam-powered locomotive. He invited all of his friends, family, and really anyone who stopped by to take a ride on this train.
The fun images of grown adults aboard this small locomotive engineer by Walt Disney are very entertaining. Of course, Walt Disney is a dreamer. He was not content with this small train but soon shared his love for trains with the whole world. Today, railroads exist at every Disney Park around the globe.
How many of these attractions and experiences have you enjoyed? Will you be adding any of these to your Disney Bucket List? Share your thoughts with us and share this with your Disney pals.