Disney has several new experiences for fans to enjoy. One of them takes guests on an adventure through the fictitious world of Avonlea and so much more.
Adventures by Disney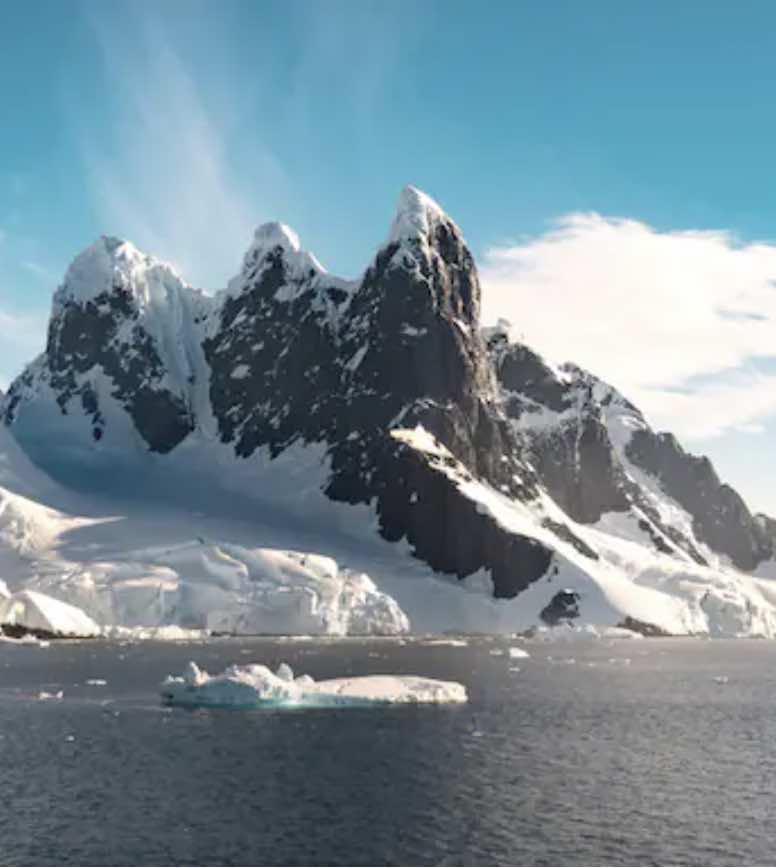 Sure many people who adore Disney know all about the Disney theme parks they can visit around the world. But did you know that when someone says "You're going to Disney again?" that the Disney destination you gush about can go beyond the parks? Disney delivers plenty of other experiences with that touch of Disney Magic that dreamers of many ages will adore.
Many people have embarked on a Disney Cruise. Some have had the chance to visit Aulani in Hawaii or Atlantic beachers such as Vero Beach and Hilton Head Island. But the adventure doesn't stop there!
Disney will take you on magical adventures all over the world. You can enjoy these treks through Adventures by Disney. Journeys go as far as Antarctica! Just choose where you want to go and let Disney do the work of discovering and lining up accomodatons and experiences that take unlock the magic of nature and cultures around the globe.
Journey to Eastern Canada's Maritimes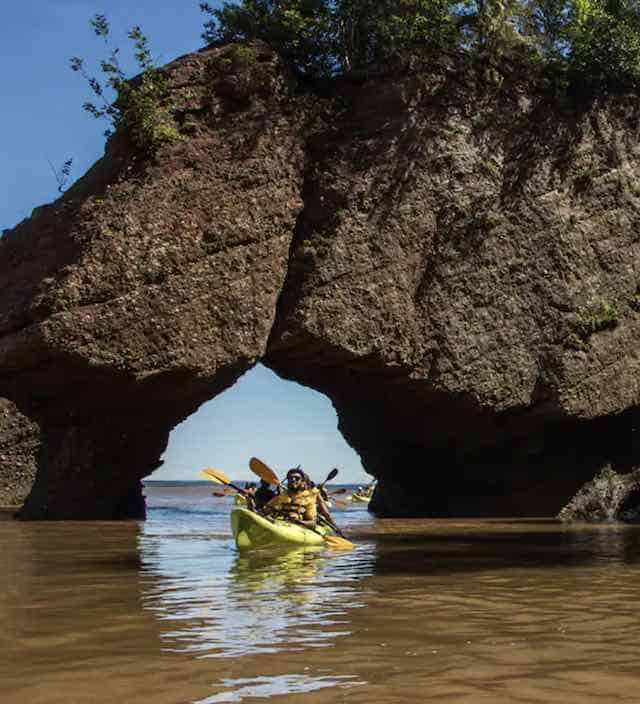 Right now, Disney is booking adventures for dates in 2024 to the stunning Eastern Maritimes of Canada! This is a brand new Adventures by Disney Departure and it includes travel to Nova Scotia, Prince Edward Island, and New Brunswick!
The journey begins and ends in Halifax located in gorgeous Nova Scotia. The magnificent ocean and the lush landscape give a peek into all that is to come! Guests will enjoy the most carefully curated experiences that the stunning Eastern Maritimes of Canada has to offer.
Natural beauty, outdoor activities, craft making, tours, and museums filled with hisroty and literature await.
A Trip to Avonlea!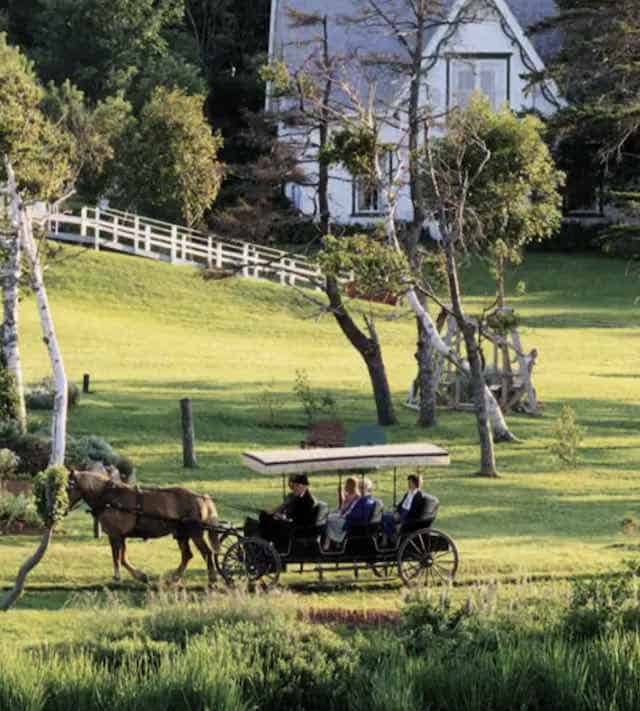 When Guests head to picturesque Prince Edward Island, they will have an opportunity to enjoy Gulf of St. Lawrence with its endless beaches and fresh sea air. Not only will travelers visit the iconic lighthouse and try their hand at kite making, but they will have a chance to step into the pages of a book!
Fans of the charming Anne of Green Gables stories will recognize Avonlea Village, the fictitious name author Lucy Maud Montgomery gave to Canada's own Cavendish on Prince Edward Island. Here, guests will explore the historic buildings and visit the museum dedicated to the noted author and the schoolhouse where she taught. Avonlea Village is dotted with replications of houses and shops from the time of the novels. During their visit guests will be treated to activities including:
Tour the historic home-turned-museum dedicated to Lucy Maud Montgomery.
Roll up your sleeves and participate in planting and digging potatoes—just as Anne's adoptive family did in the novels, and as Prince Edward Island residents take pride in doing to this day.
Enjoy a jaunty carriage ride with "Matthew Cuthbert"—the gentleman Anne thought of as a kindred spirit—around the property overlooking Anne's "Lake of Shining Waters."
Sip tea with a member of current Campbell family members, whose family own the home. Lucy Maud spent much of her childhood visiting this home and was affectionately known as "Aunt Maud" by her cousins.
But Wait, There's More!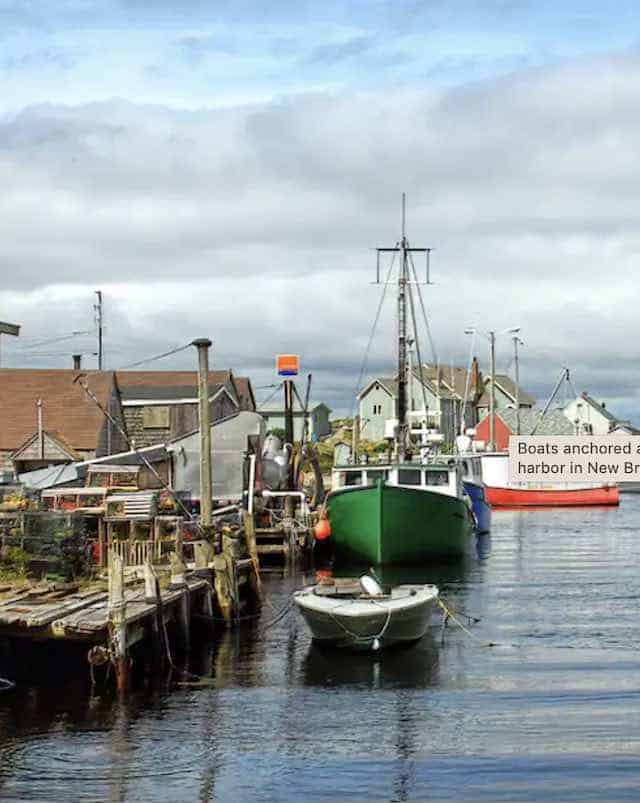 And that's just ONE day of the adventure. When you choose this Adventure by Disney, you will spend 8 days and 7 nights enjoying all the carefully curated experiences in a way that only Disney can deliver!
Other highlights of experiences include a private story telling workshop in Nova Scotia where Guests will spend the morning immersed in the beautiful culture and traditions of the Mi'kmaq people through workshops and ceremonies that will bring the story of this proud nation to life.
On another day, guests will cruise the calm waters of Shediac Bay for a first-hand experience of lobster fishing in the north Atlantic. You'll also hear stories from a lifelong lobsterman as they share tips and tricks for preparing your own delectable lobster meal. And, of course, that's not all. A full itenerary awaits.
What is included?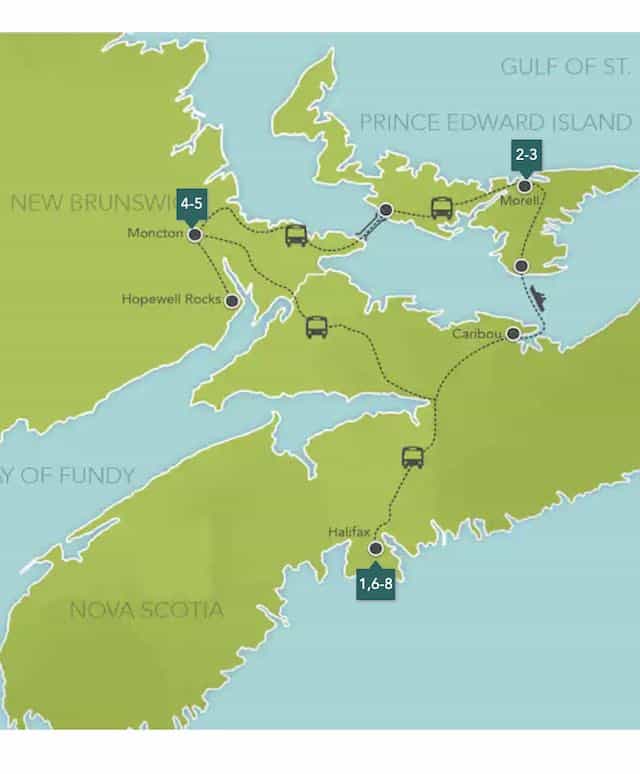 Accommodations for your entire adventure are taken care of. Moreover, your jounrey includes 16 meals: 7 Breakfasts, 4 Lunch, 5 Dinners. Some meals will happen on your own during your adventures.
It also includes the expertise fo two guides, admission fees to all attractions and performances, VIP access to private events, and cultural experiences with local experts.
This adventure is avaliable for travelers 5 and up. Rates start at $5509 for children and $5799 for adults. Departure dates are set for June, July, August, and September of 2024. Airfare is not included, but so much is.
Do you know someone who would love to have this adventure? Be sure to pass it along! Do you wish you could have this Disney adventure? Let us know in the comments.