Is this discount good enough for you to consider using MEARS in the future?
MEARS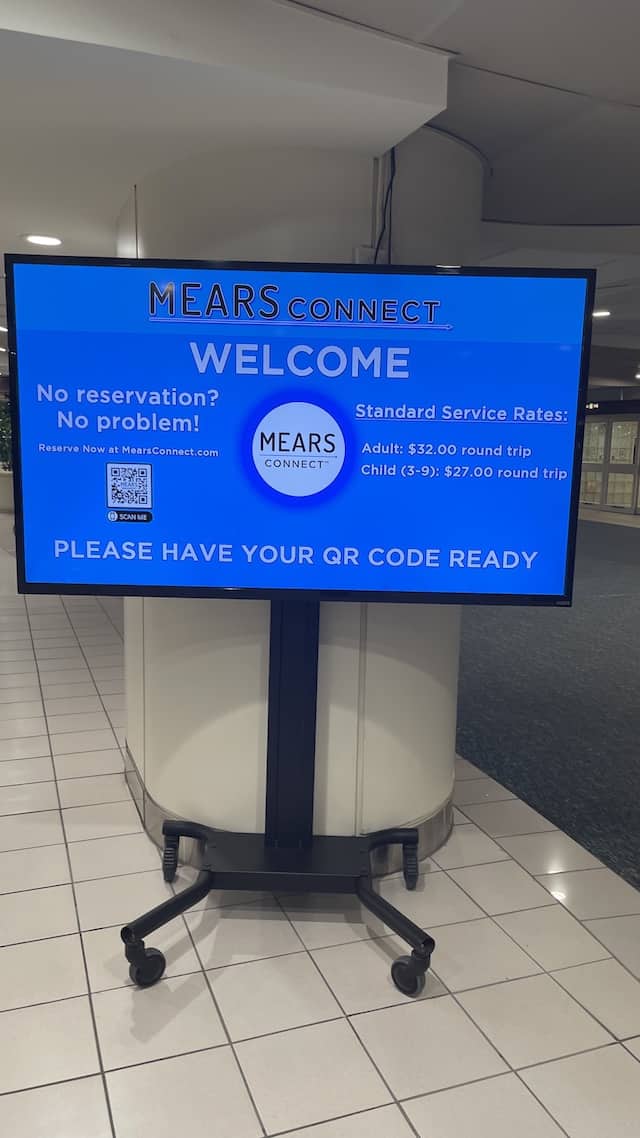 With Magical Express gone, there are a few options for getting to and from the Orlando Airport. You could use a ride share service or a taxi. One of the more fun and economical options is the Sunshine Flyer.
One of the most well-known and popular option is MEARS. If you don't recall, MEARS was the third-party vendor hired by Disney to run the Magical Express. It seems logical that MEARS would naturally take over as the main option for Guests looking to get to their Disney Resort.
However, it hasn't always been Mickey ears and DOLE whips. I had kind of a disaster of an experience once. Service can be hit or miss, and that is true for every transportation option. Be sure to read Donna's comparison of MEARS and Magical Express in this review.
Special Discount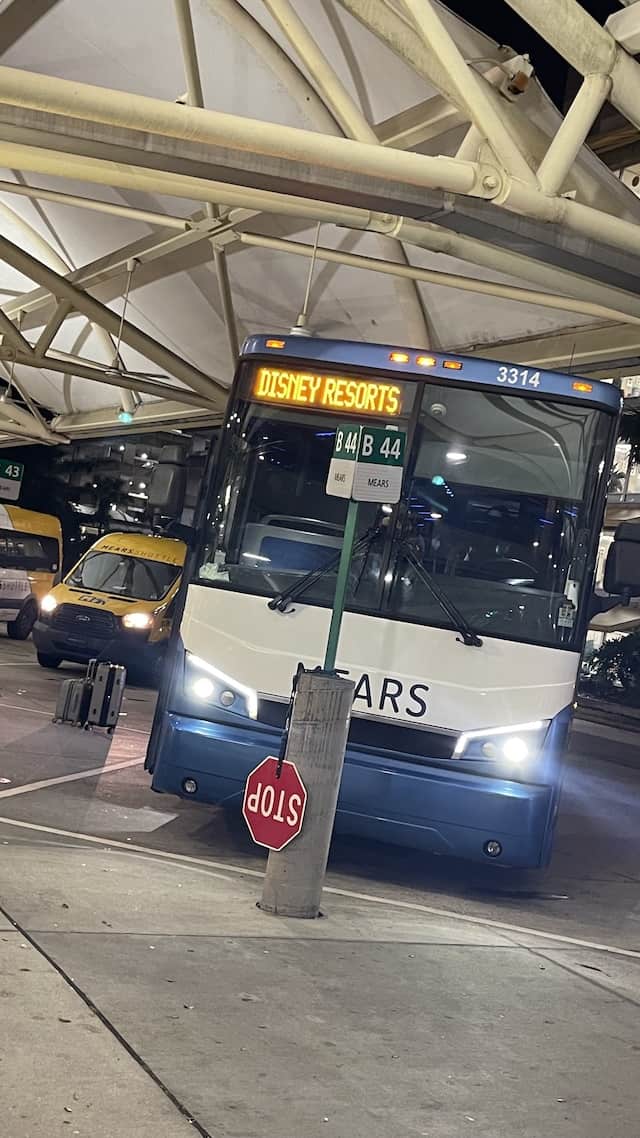 MEARS' top competitor, Sunshine Flyer, offers several discounts throughout the year. It seems as if MEARS is jumping on the discount train and offering its own deal on airport transfers.
Right now, you can book a new reservation for $15/adult and $12/child. There is no end date on this promotion or "must travel by" deadline, so if you have a trip planned for later in 2023 you can still book!
Usually, pricing is set at roughly $21/adult and $15/child so these savings can really add up if you have a lot of people in your travel party.
According to the MEARS website, you may want to consider booking with them because:
Mears Connect is simple, quick, reliable and less expensive.
No contracts, tolls, fuel, theme park parking, late fees or any need to drive!
Mears Connect is available 24/7.
The Express Service is excluded from this offer. Read more about this pricier service here.
Will this special discount entice you to book with MEARS? Let us know in the comments below and share this post with a friend who may be interested.