We're so sad that this Disney World resort is losing its table service location. You can take a look at details on what will replace it here.
Disney's Fort Wilderness Campground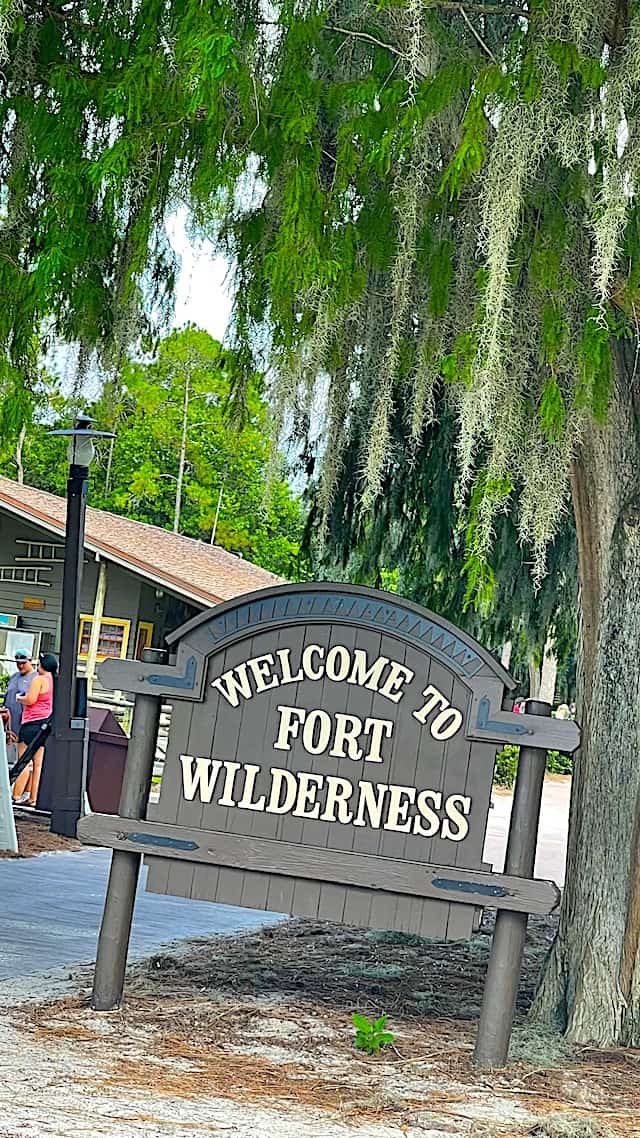 At Disney's Fort Wilderness Resort & Campground you will find trails, two pools and entertainment and a ton of family friendly activities! This resort is unique as you won't find any other resort like it at Disney. The resort opened on November 19, 1971. It consists of both campsites and cabins for guests to enjoy. Take a look at our complete guide to Disney's Fort Wilderness Campground HERE.
People travel here without ever stepping foot in a park! The campground has a following all of its own. People love to participate in the holidays, and they go all out when decorating their campsite and golf cart. However, something has changed here.
Table Service Location
The Hoop-Dee-Doo Musical Revue plays host to some of the best comfort food around. As the gang brings on the tunes, the servers bring on the food. Plus, it's all-you-care-to-enjoy with fountain drinks and for those over 21, red and white sangria, draft beer, and wine are also included!
However, being a dinner show also makes this one of the most expensive table service locations at Disney. It's so worth it though. Check out Donna's review of the experience HERE.
Restaurant Closed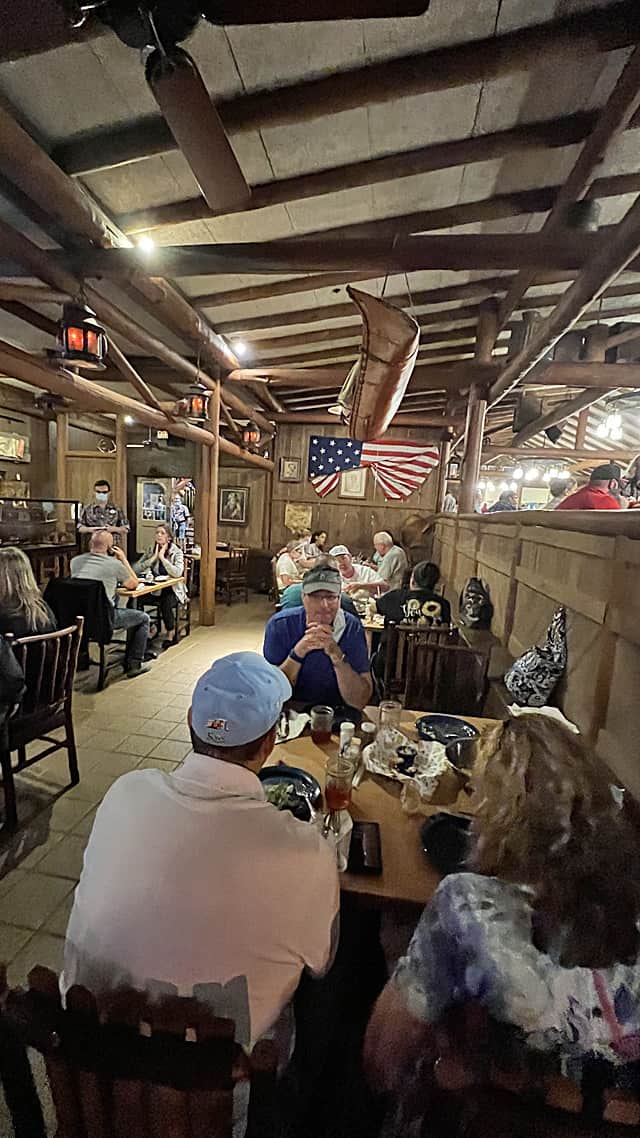 Inside Trail's End, you'll find beamed ceilings, split-log walls, mounted animals and a stove in a rustic, cozy setting. Here, you'll feel like you've been transported back to the frontier days in a country setting.
Recently, we shared HERE that BIG changes were coming for this popular dining location. Today, the restaurant is closed for refurbishment and will reopen later this year as a marketplace concept with expanded quick service options.
Trail's End is now closed to make way for expanded quick service options.
While there is no change to coming to Hoop-Dee-Doo Musical Revue, that is now the only table service location in all of Disney's Fort Wilderness Campground.
Are you excited about more quick service options coming to Disney's Fort Wilderness? Or will you miss Trail's End? Let us know your thoughts in the comments below or share this post with a friend.