What is the fate of Sonny Eclipse?
Cosmic Ray's Starlight Cafe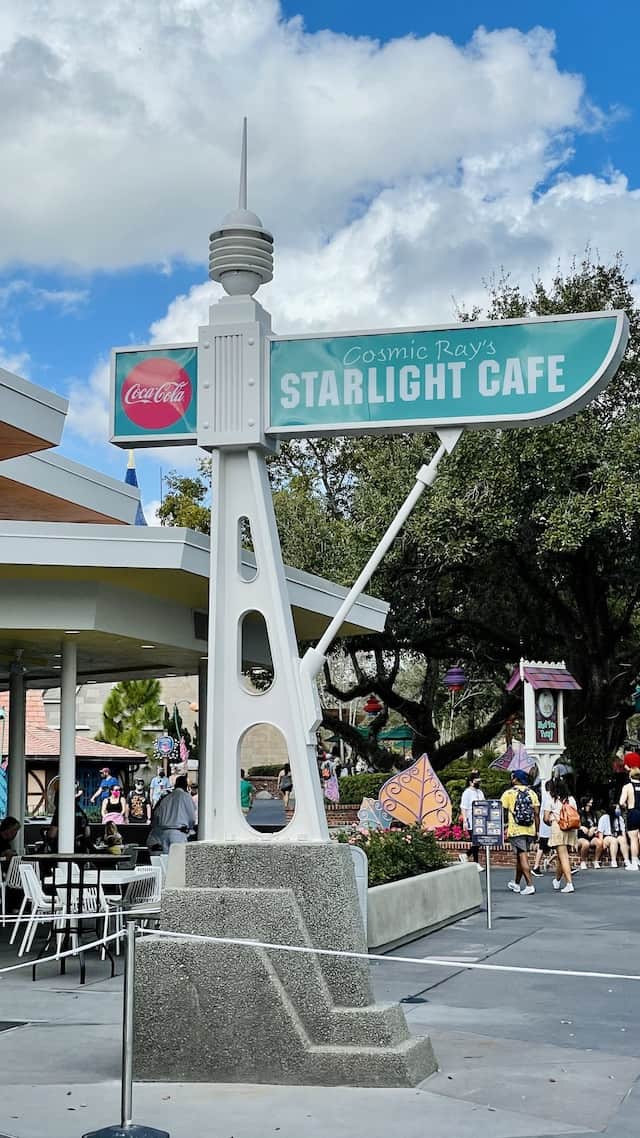 Guests visiting Tomorrowland at Walt Disney's World's Magic Kingdom have many dining options. Located in Tomorrowland right across from the Tomorrowland Speedway, Cosmic Ray's is a quick-service eatery that offers American staples like burgers, chicken tenders, hot dogs, and more.
Cosmic Ray's is a large restaurant with ample seating. There are quite a few tables to choose from – from the nooks and crannies behind the counters to the giant dining room where a giant animatronic Zorkie from the City of New Zork on planet Zork will sing to you and tell you corny jokes.
Related: See my review of Cosmic Ray's in this post.
Sonny Eclipse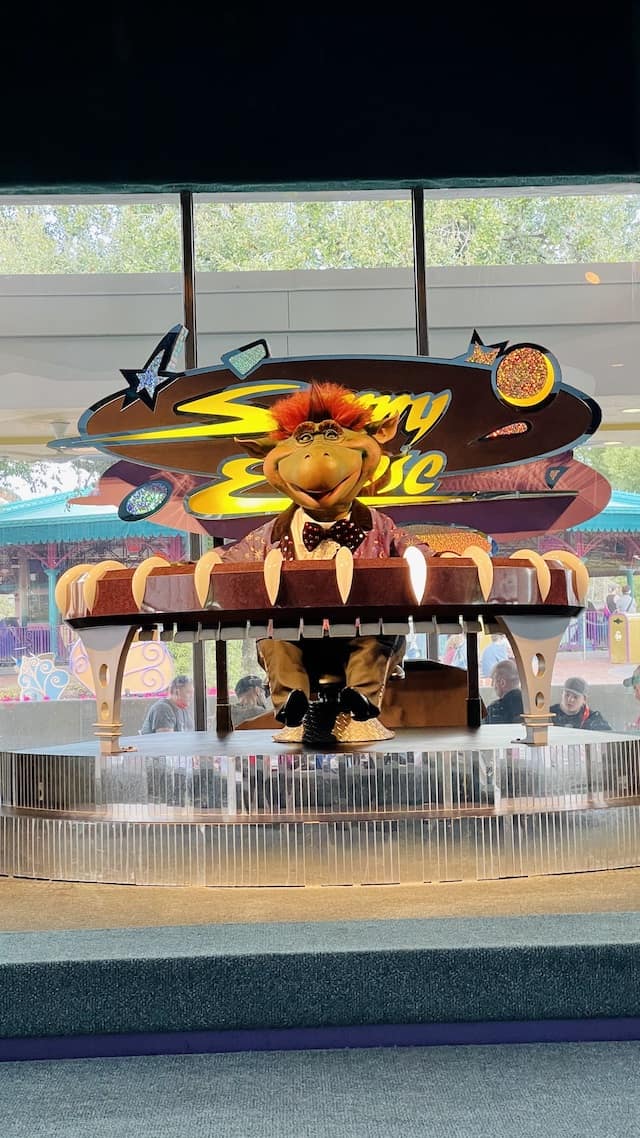 What's better than enjoying a $10 park burger? Being serenaded by Sonny Eclipse while eating that $10 park burger.
This location not only offers dining but entertainment as well. The entertaining Sonny Eclipse greets guests as we sing songs, offers a few "Dad Jokes", and serenades the crowd. My (Monica) daughter loves to eat at Cosmic Ray's for their chicken tenders and Sonny.
His 25-minute set includes:
"My Name is Sonny Eclipse"
"Out in Space"
"Hello Space Angels"
"Gravity Blues"
"Starlight Soup and Salad"
"Bright Little Star"
"Planetary Boogie"
"Yew Nork, Yew Nork"
Unfortunately, Sonny has seen better days.
Malfunction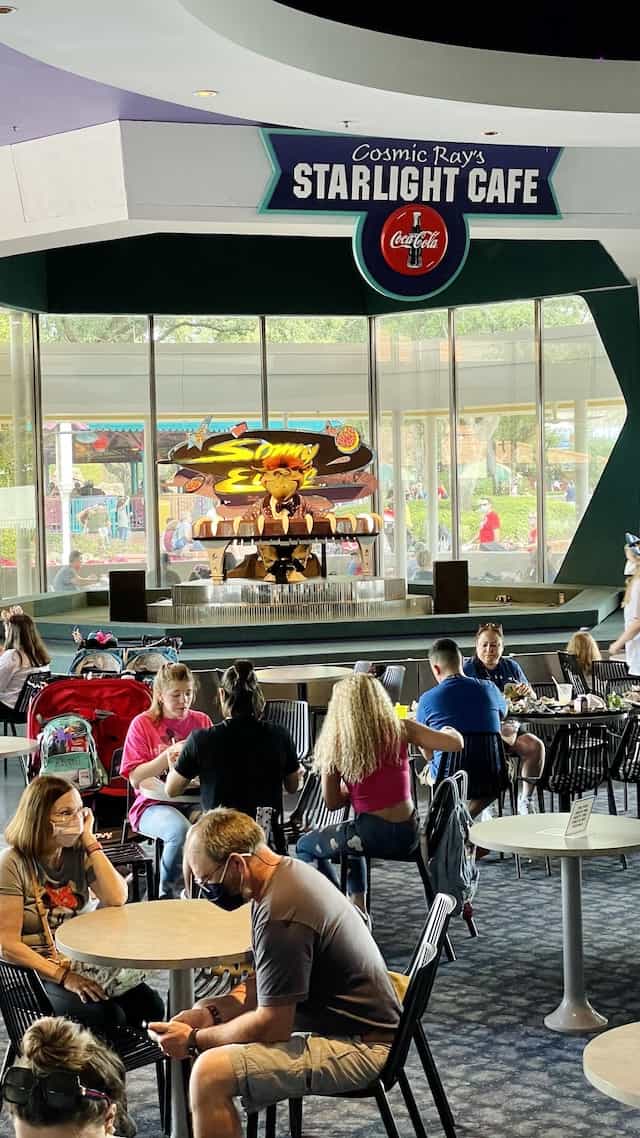 Sonny Eclipse's set has been hit or miss for the past several months. Sometimes he performs, sometimes he is just sitting there, and sometimes a black curtain sits in his place.
Guests of Magic Kingdom report that a liquid leaked from the animatronic over the weekend. They also saw smoke drifting into the restaurant before Sonny eventually collapsed over his piano. Check out the video below:
However, by the next day it appears Disney got Sonny back up and running because another video shows him back to performing his set. We are happy to see this story end well for the time being.
Hopefully Sonny Eclipse will receive a much-needed refurbishment soon. Do you love Sonny? Let us know in the comments below and share this post with a friend who loves him, too.