It's March, and that means it is time for new cookies at Gideon's Bakehouse! Not only do these special limited-edition treats look delicious, but this month Gideon's is also giving you a chance to support an amazing cause!
Gideon's Bakehouse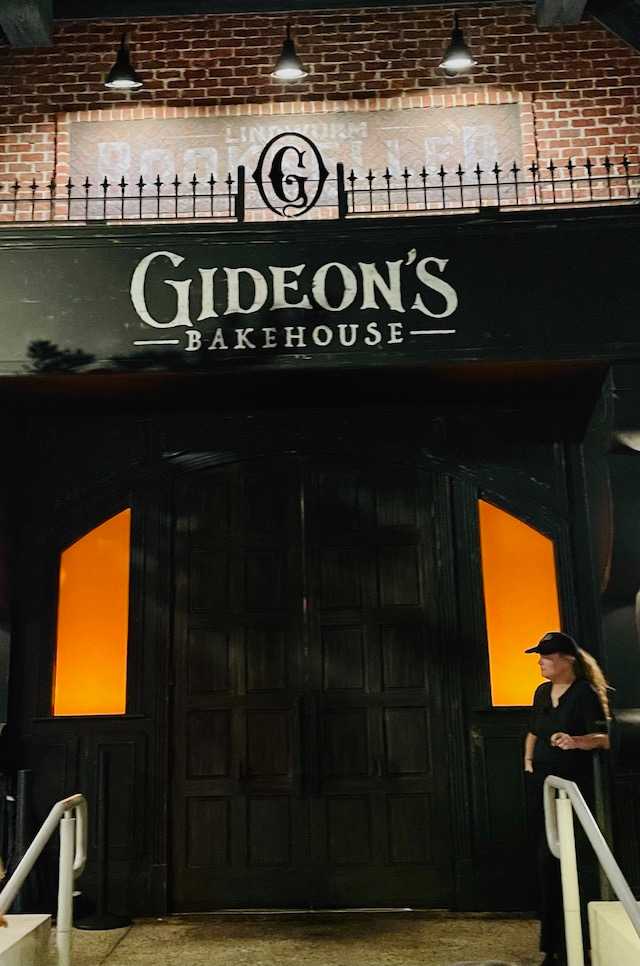 Gideon's Bakehouse is an extremely popular place to grab treats in Disney Springs at Walt Disney World. The bakehouse serves delectable bakery items including cakes and cookies as well as caffeinated brews. The nitro cold brews are especially popular and pair well with the unique cookie creations.
The cookies at Gideon's are in a class all their own. They are huge, weighing in at nearly 1/2 a pound each, and they are soft and filled with goodies.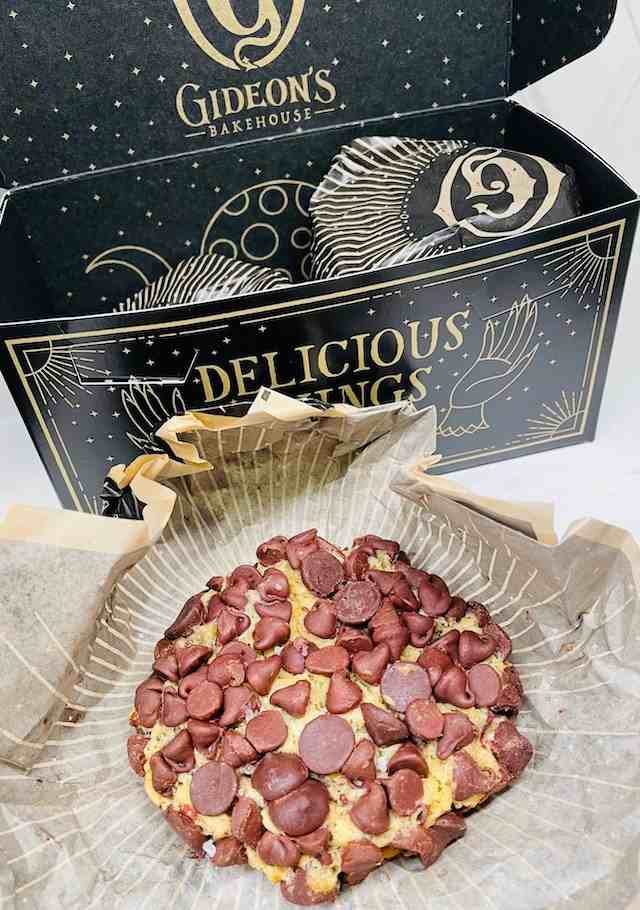 In fact, these treats are so popular that the line for Gideon's Bakehouse typically spills out into the street and wraps around the building. If you are at Gideon's and you don't see a line, it is most likely because it became so long that the staff moved it to a virtual queue.
However, most guests who dare to take on the line, whether it is physical or virtual, are thrilled with their treats. You can read a full review right here.
Monthly Offerings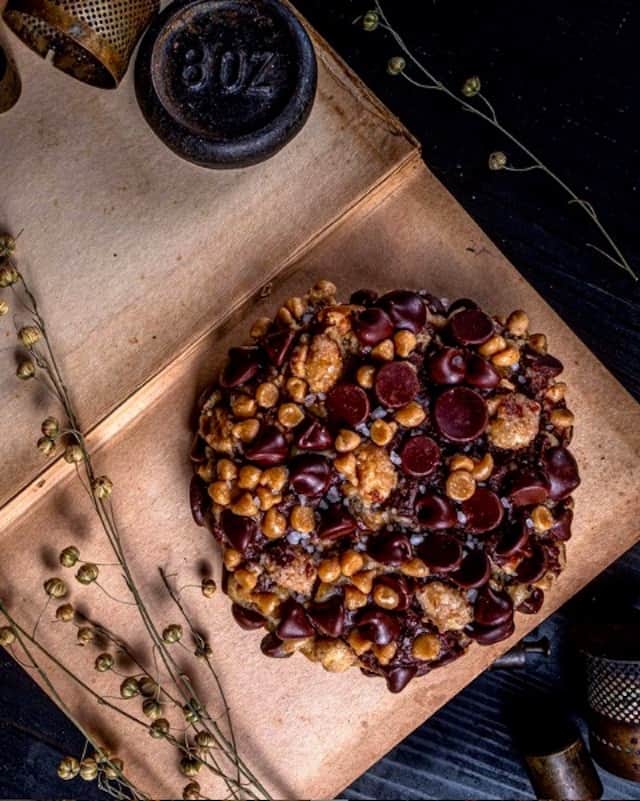 Gideon's Bakehouse has several cookies on the prominent menu. These include original chocolate chip, cookies & cream, peanut butter crunch, pistachio toffee chocolate chip, triple chocolate chip, and banana bread chocolate chip.
Each month, additional offering grace the menu. And March is perfect for peanut butter fans!
The March Limited Edition Cookie is the Peanut Butter Chocolate Swirl! This decadent treat features a combo of Peanut Butter dough swirled with Triple Chocolate dough. It is all covered in Chocolate Chips and Peanut Butter Chips and House-made Candied Peanuts. It sounds amazing and makes me happy I will be visiting in March!
Not only that, but Gideon's will be serving a brand new cake slice. It is PB Chocolate Swirl Cake covered in a layer of PB Buttercream AND Chocolate Buttercream! It will be available on Wednesdays and Saturdays while supplies last.
You can grab these cookies and slices throughout the month of March. They are available at both Gideon's locations. But remember, there is a limit of 2 of these cookies per person!
A Great Cause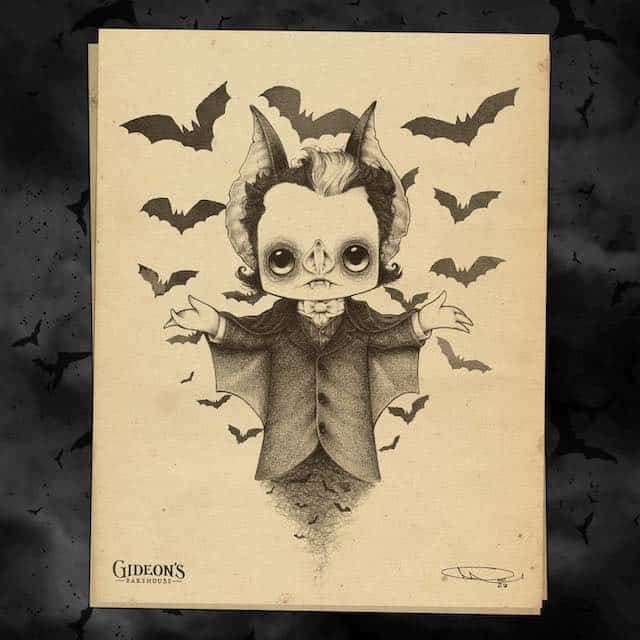 This month is Bat Charity Month, and Gideon's Bakehouse is supporting the cause! The eatery is raising money for the Lubee Bat Conservancy by offering a new Pipistrello Limited Print! They are available on their website in an 11×14 version signed by art director Michael Reyes. An 8×10 version has hit the stores, signed by the creator of Gideon's!
Proceeds from these prints will go directly to Lubee. These prints won't be hanging around for long!
Are you excited to try one of the new cookies? Be sure to pass this along to your friends who need to know about the chocolate-peanut butter goodness! And, be sure to tell us what you think on Facebook!