People wait for hours for some must have merchandise. Disney has even implemented virtual queues and a limit of two items per person when these hot items hit the sales floor. With some new merchandise that was just a released a BIG mistake was found.
Princess Half Marathon Weekend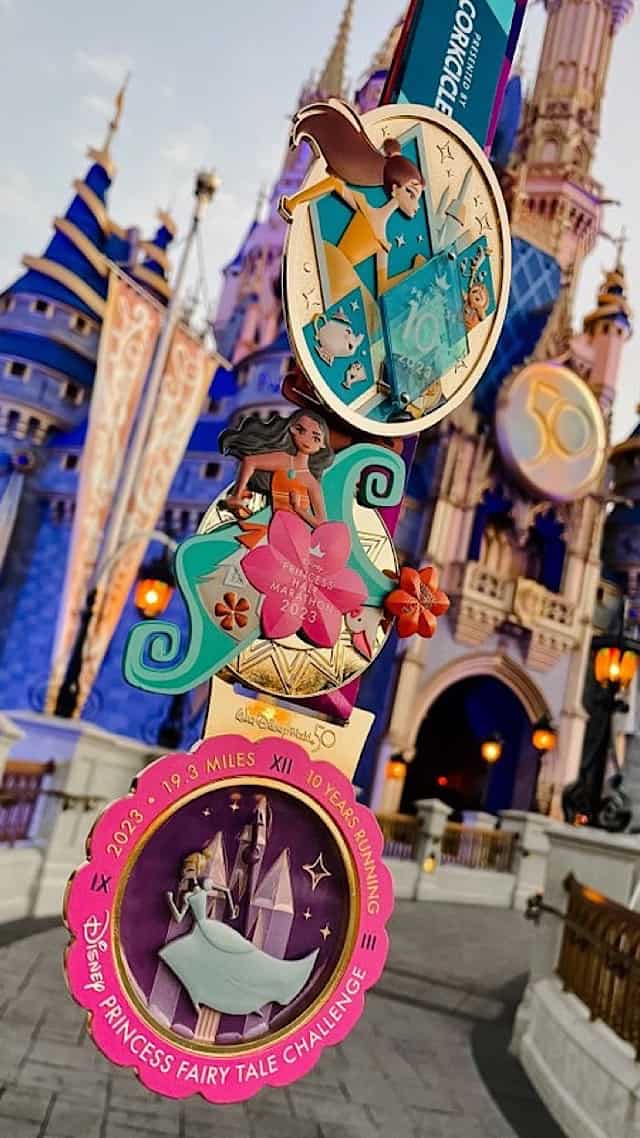 runDisney Princess Half Marathon Weekend is here! The 2023 Disney Princess Half Marathon presented by Corkcicle kicked off at Walt Disney World Resort starting February 23, 2023. This event will last through the weekend. Check out the royal medals right here.
With this event comes a variety of unique experiences, merchandise, and even discounts! Check out the royal discount HERE that runners can receive at Disney's Blizzard Beach! Are you getting some FOMO? Check out next years race dates and when you can register HERE.
Running this weekend? Be sure to check back HERE to access the event guide for weather warnings as Disney World is set to experience record heat this weekend!
Merchandise Shop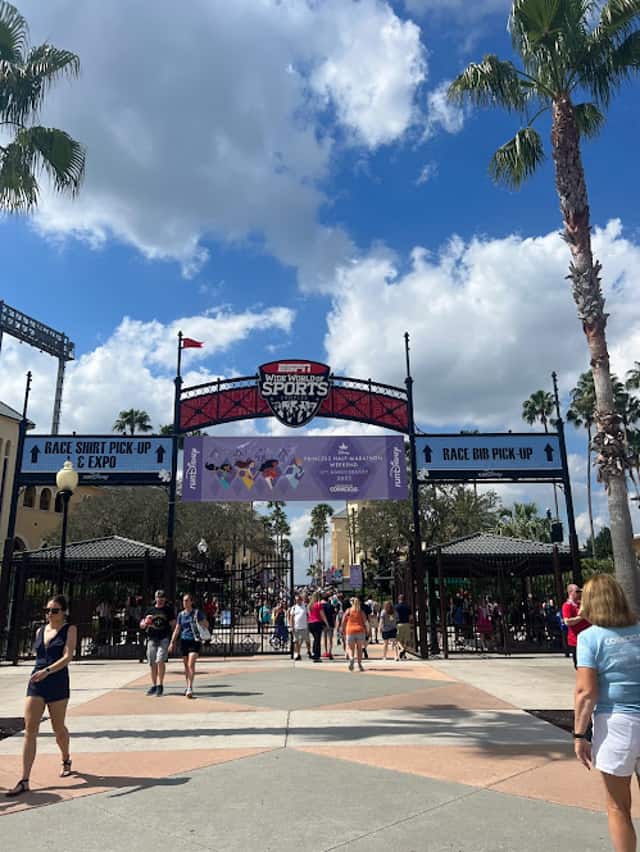 Yesterday, the runDisney Health & Fitness Expo opened to welcome all the runners to the Princess Half Marathon Weekend. In order for anyone to purchase merchandise from the Merchandise Shop on the first day, you had to join the Virtual Queue.
Wait times ranged throughout the day, but you did also have to wait in a physical queue after your group was called. If you arrive late in the day on day one or any of the following days, a Virtual Queue is not used. This is only to access the Merchandise Shop where you can purchase EXCLUSIVE runDisney merchandise.
Throughout the Expo a limit of two items per person is in place. It is also important to take note that these runDisney items are not cheap.
Merchandise Mistake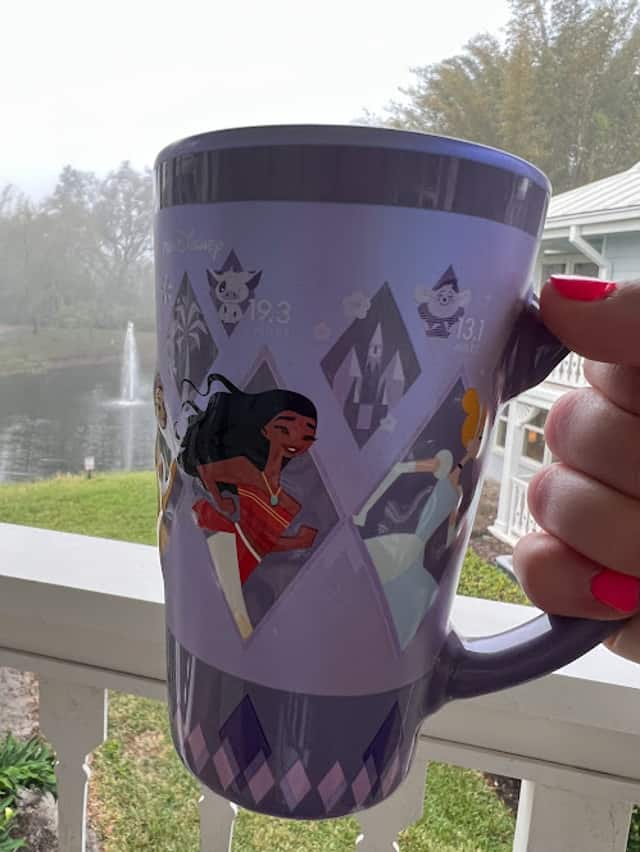 This morning, I (Heather) noticed that my Princess Half Marathon Weekend coffee cup has a mistake! The mileage is WRONG above Moana and Cinderella. In the picture above, you can see that 19.3 is above Moana and the 13.1 is above Cinderella. These should be swapped!
There is a misprint on the coffee cup. The 19.3 should be above Cinderella and the 13.1 should be above Moana.
It has also been reported that this item was not the only error! The MagicBands have the same mistake! Reports are also coming out that the white hats shown in the merchandise preview never made it to the Expo floor!
This is disappointing when people spend their money and time getting merchandise to commemorate their achievements. Hopefully, runDisney will look over their merchandise more closely before printing for Springtime Surprise. Don't want the merchandise from the Merchandise Shop? Check out my post HERE about unique runDisney souvenirs you won't find at the Merchandise Shop.
What do you think of this mistake? Did you buy any of these items? Let us know in the comments below and share this post with a friend who may have gotten these items too!