Technical issues continue this morning for Disney. What do you think about these?
Roundup Rodeo BBQ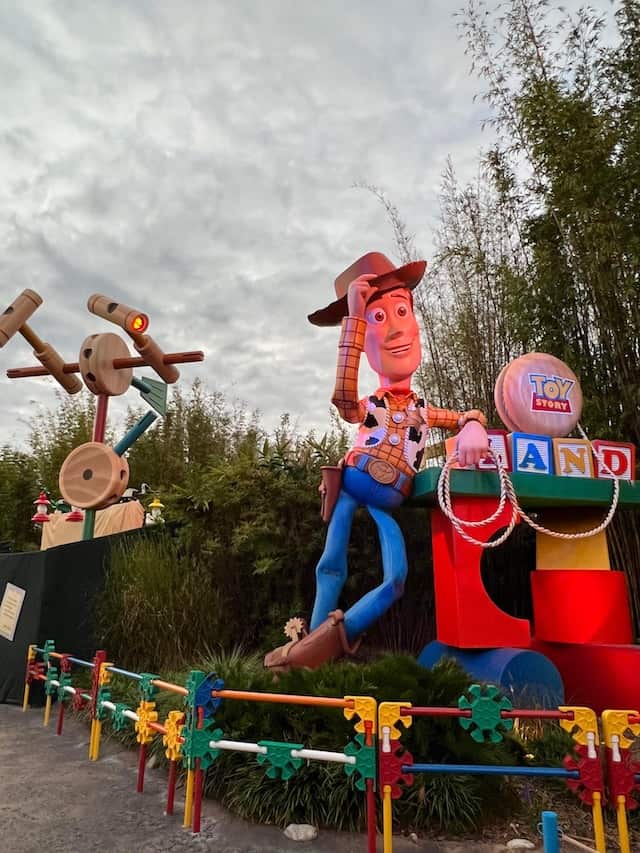 Toy Story Land has been undergoing some changes this year. Among the few changes is additional seating added to Woody's Lunchbox. The quick-service eatery serves totchos, grilled cheese and soup, and BBQ brisket sandwiches! This dining location is always very congested.
At the current time, it is also the ONLY dining location in Toy Story Land. We are ready for more dining options in this land. It is so popular that it can sometimes be very hard to move around inside Andy's backyard and find tables at Woody's Lunchbox.
Check out all of the decorations for this new restaurant in this post HERE.
Reservations Open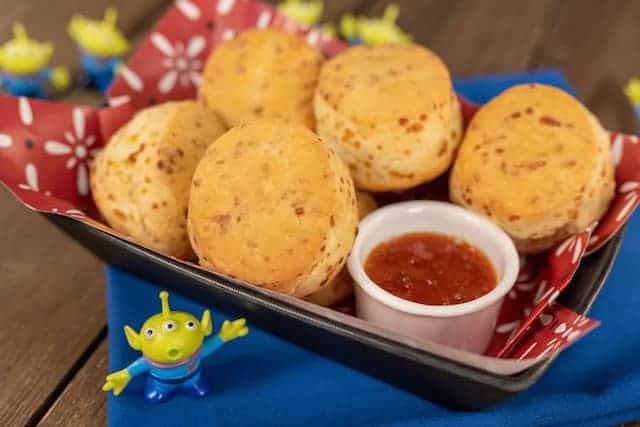 Roundup Rodeo is scheduled to open on March 23rd. For a look at the complete menu, see this post HERE. We shared a little bit ago that reservations opened for the new dining location today, February 21, 2023.
However, it seems like Disney has encountered some technical issues with dining availability. What happened?
No Reservations Available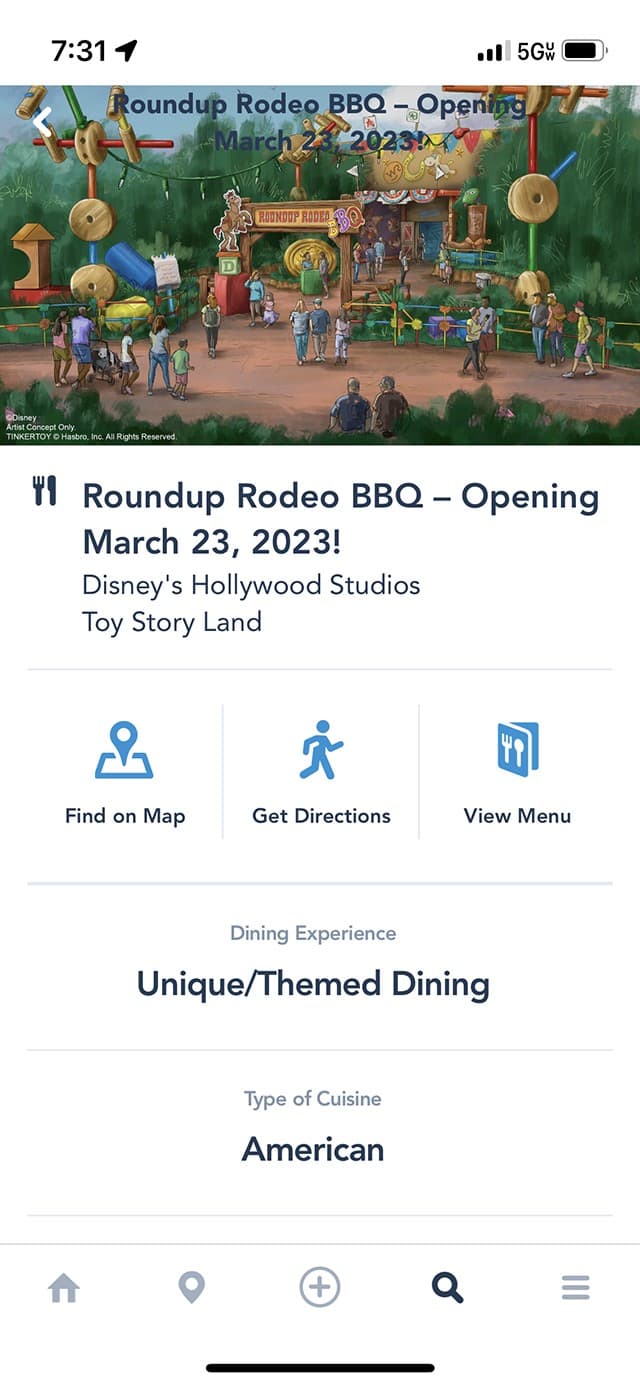 There were some reports that guests were able to grab reservations as early as 5:30 am this morning. However, at 6:00 am, reservations were still not available. Usually, reservations are known to open at this time.
Not long after that, if you were trying to make a reservation, there was no way to do that. Disney took away the Reserve Dining option in the My Disney Experience App and on the website. It appears that Disney had difficulty with pushing out the availability for these reservations.
Our advice is to continue checking the website and the app throughout today!
At the time of writing around 7:45 am, the option remains unavailable. This is sure to be frustrating for all those guests who were attempting to make reservations for a future trip. Whenever Disney fixes this issue, reservations should become available. Be sure to grab them while you can!
Were you trying to make a dining reservation at Roundup Rodeo BBQ this morning? Are these technical issues frustrating? Tell us in the comments below or share this post with a friend who was hoping to dine here too!