Disney trips can be expensive! Learn how to save money with this travel hack.
Traveling to Disney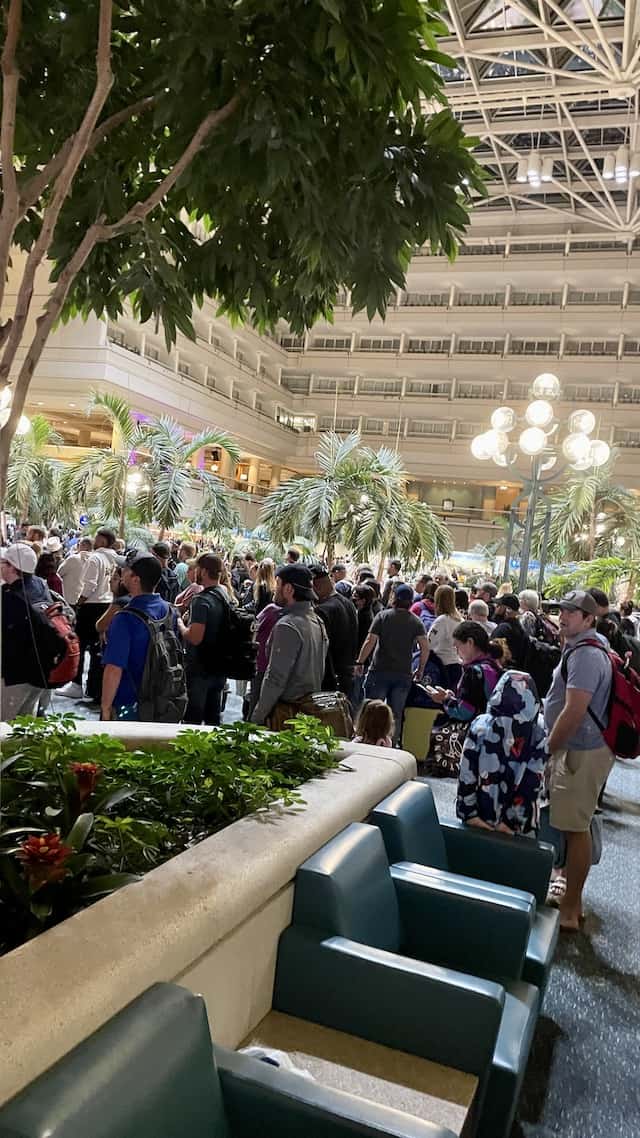 Guests come from around the world to visit Walt Disney World and use all forms of transportation. While many people live close enough to make driving a feasible possibility, many others cannot or prefer not to drive and depend upon airplane transport to take them to the Most Magical Place on Earth.
Navigating packing, airports, travel fees, and other elements of airplane transportation can be difficult! We've previous covered tips to make your experience at MCO's security line more smooth, packing tips, transportation tips after you arrive at MCO, and new updates to the MCO airport itself.
One of the barriers of traveling via airplane is the sometimes very expensive cost of a ticket. Flights can be very expensive per person, and, when you are traveling with your family, these prices quickly add up!
Airlines and Price Savings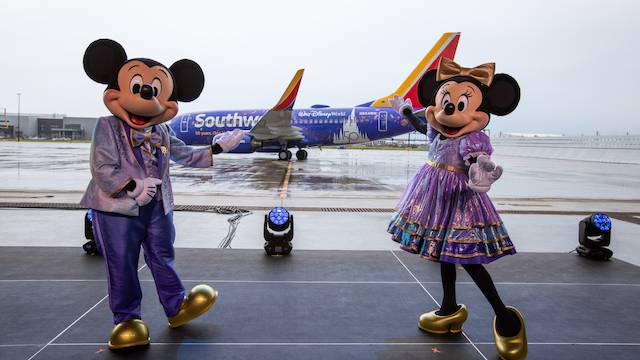 There are many different price points to consider when flying. Some airlines include additional amenities and options like first class seating and priority boarding. Other airlines offer "bare bones" options, often at rock bottom fare prices.
My family and I almost always fly Southwest. We are Southwest credit card holders and often fly on points to Disney. On Southwest, each guest gets two free checked bags as well as a free carry-on and personal item. Seats are not assigned, but guests can choose their seat upon arrival on the plane based upon their boarding group. Southwest provides a small snack and beverage service while flying.
I recently planned a very quick weekend trip to Disney and wanted to fly as cheaply as possible. Though I had never flown Frontier, I found a roundtrip flight for less than $90 that worked within my desired travel schedule. I decided to take the plunge and fly Frontier, which was going to save me over $150 from the cheapest Southwest flight.
Frontier Airlines (And Other Budget Airlines)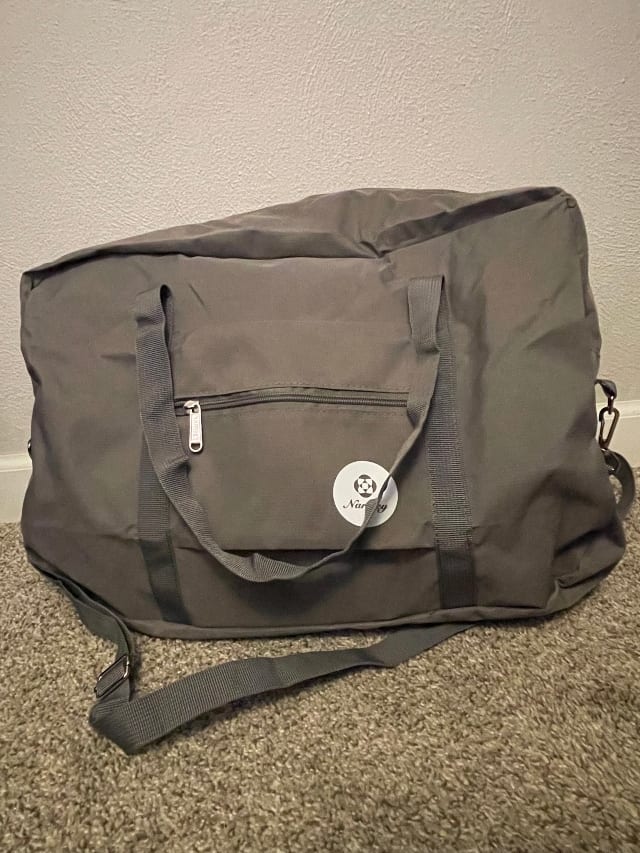 Frontier and other budget airlines like Spirit Airlines operate under a very "bare bones" travel style. When booking, the initial fare price does not include anything but a small personal item. Any carry-on bags or checked bags must be added for an additional fee for each "leg" of your trip. Additionally, seat selection, drinks and snacks, "stretch" seating with extra legroom, and other amenities must be purchased, either with a package or as a "a la carte" offering.
Because I was only planning to travel to Disney for a quick trip (about 36 hours total), I knew I could get by without purchasing a carry-on or checked bag. This is the biggest travel hack I have found when traveling a budget airline: packing as little as possible saves you big money!
Flying Down…Packing Light!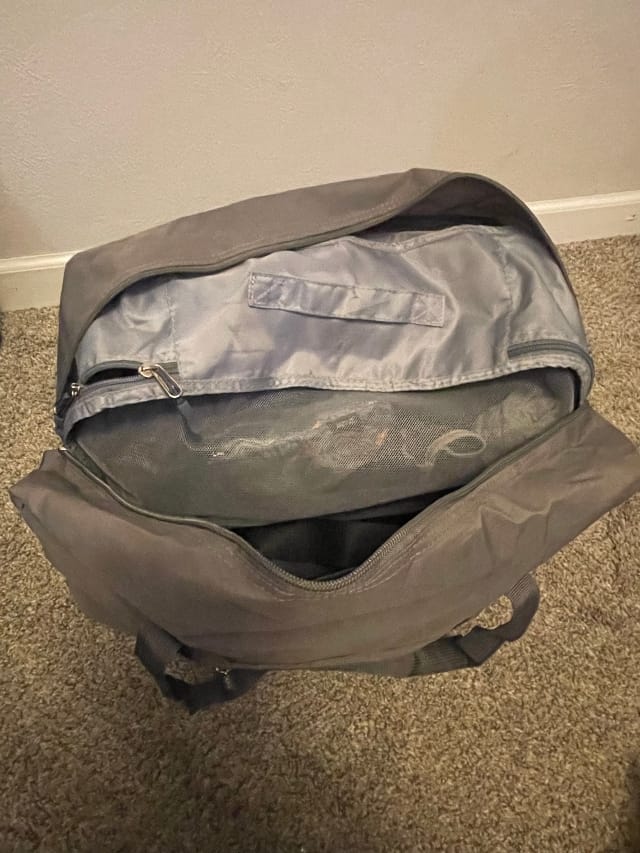 First, the most important thing to keep in mind when attempting to fly with only a personal item on a budget airline is to choose a bag that will fit the dimension requirements of your airline! I found a great (and super cheap!) bag on Amazon that was marketed as the appropriate size for a Frontier personal item.
The bag arrived in a small carrying pouch and was folded down to the size of a small handkerchief. Immediately I was nervous. I knew I wouldn't be taking many items with me, but I planned to do some souvenir shopping for my children while I was at the parks. However, I was pleasantly surprised when I unfolded the bag. It was a nice size and seemed like it would hold all of my items easily.
I packed all of my clothing in one packing cube and purchased a small belt bag for my park essentials. My final packing looked like this (pictured above) when I was ready to leave for the airport.
Packing After the Parks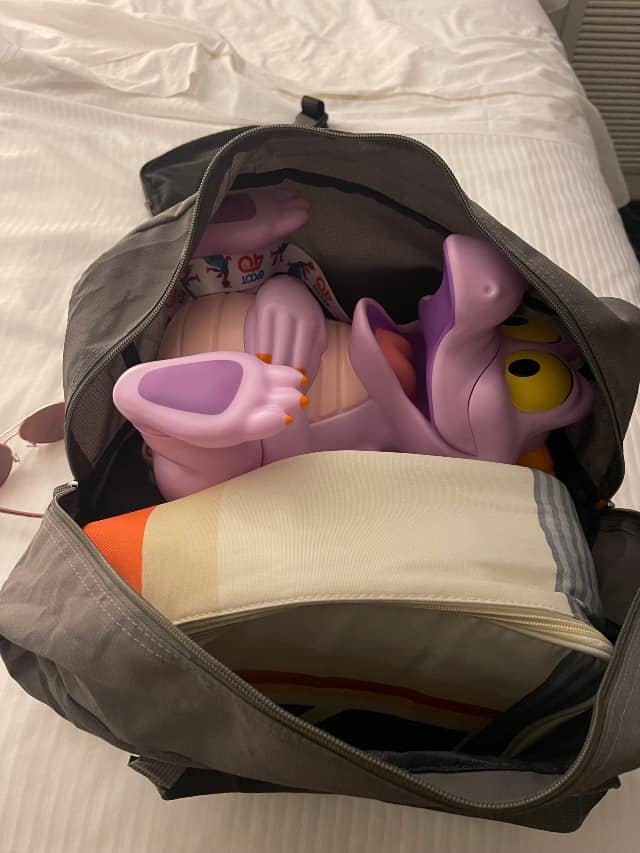 After visiting the Festival of the Arts at EPCOT and the Magic Kingdom, I had a few more items to pack for the trip home. Namely, I had a Figment popcorn bucket and a monorail lunchbox, plus an assortment of smaller pins and souvenirs to bring home to my family.
When packing, I placed all of my small items inside of the lunchbox and strategically placed all of the items into my small personal item sized bag. It finally zipped after some effort!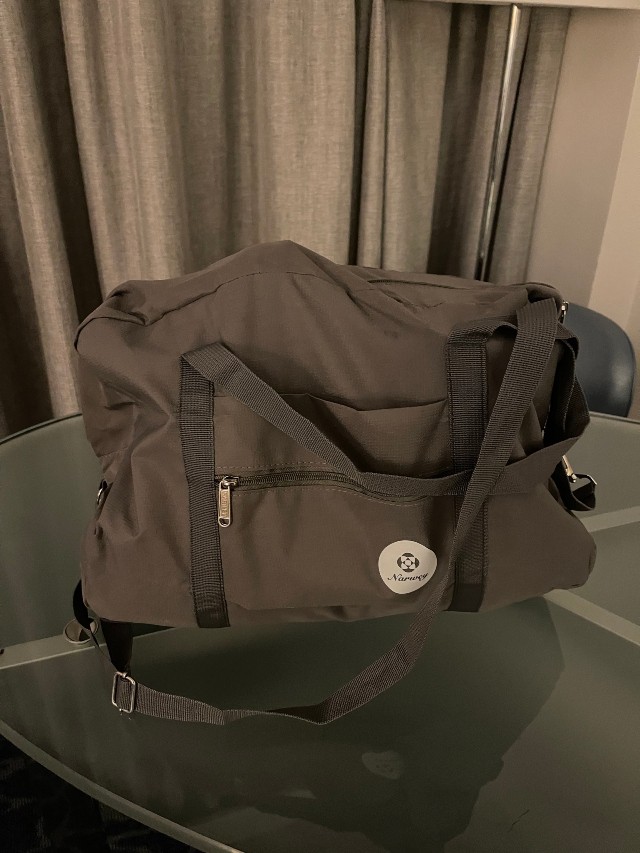 The good news was that a bag this size packed full of items like clothes fits easily into the Frontier personal item bin. The bag with an inflexible plastic popcorn bucket does not! After taking the advice of fellow writer Jamie, I took the popcorn bucket out of the bag and wore it around my neck while boarding. This worked perfectly!
I will note that our outbound flight did not check bag sizes at all, but bag sizes were being checked for each person boarding at MCO. This is important to keep in mind when flying out of Disney! Just because it passed at one airport doesn't mean it will pass at another.
Best Tips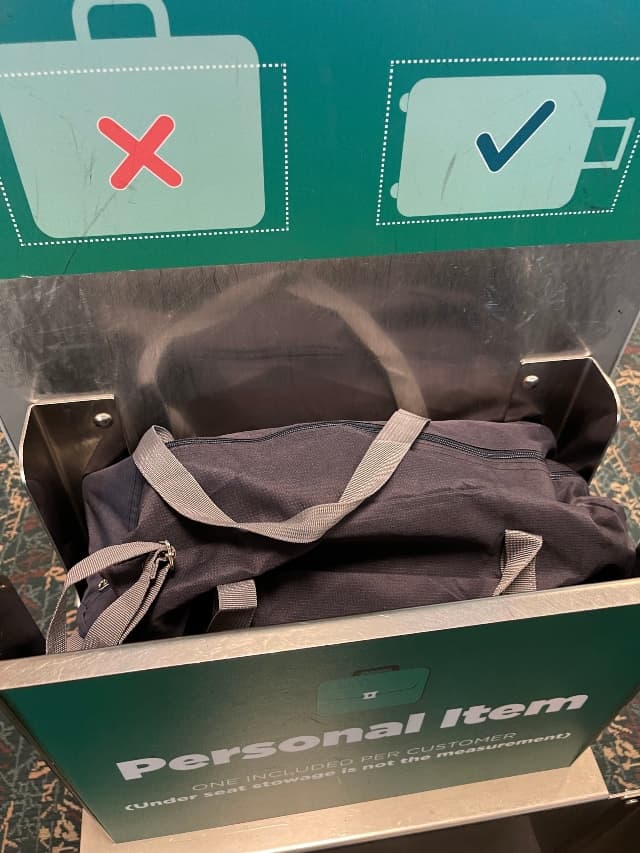 Overall, my best tip when trying to save money when flying is to pack as lightly as possible and to be mindful of souvenir purchases while at the parks. Disney does offer the opportunity for guests to ship souvenirs to their home address for an additional fee, so this might also be a good option to consider depending upon what kind of merchandise you are purchasing.
All Disney resorts offer self-service laundry facilities, so packing light and doing a quick load of laundry might also be in your benefit. Guests staying in DVC accommodations can do laundry for free (sometimes even in their own rooms dependent upon room size)!
Do you fly Frontier or another budget airline often? Have you discovered any great packing hacks in order to fit all of your items into a personal item sized bag? Do you have any tips or suggestions for saving money when flying? Comment below to continue the conversation and be sure to share this article with your favorite travel partner to help save them some money on their next flight!