With so much to do in Disney World, choices have to be made. If you have been skipping this attraction, you may want to rethink your strategy.
Tradeoffs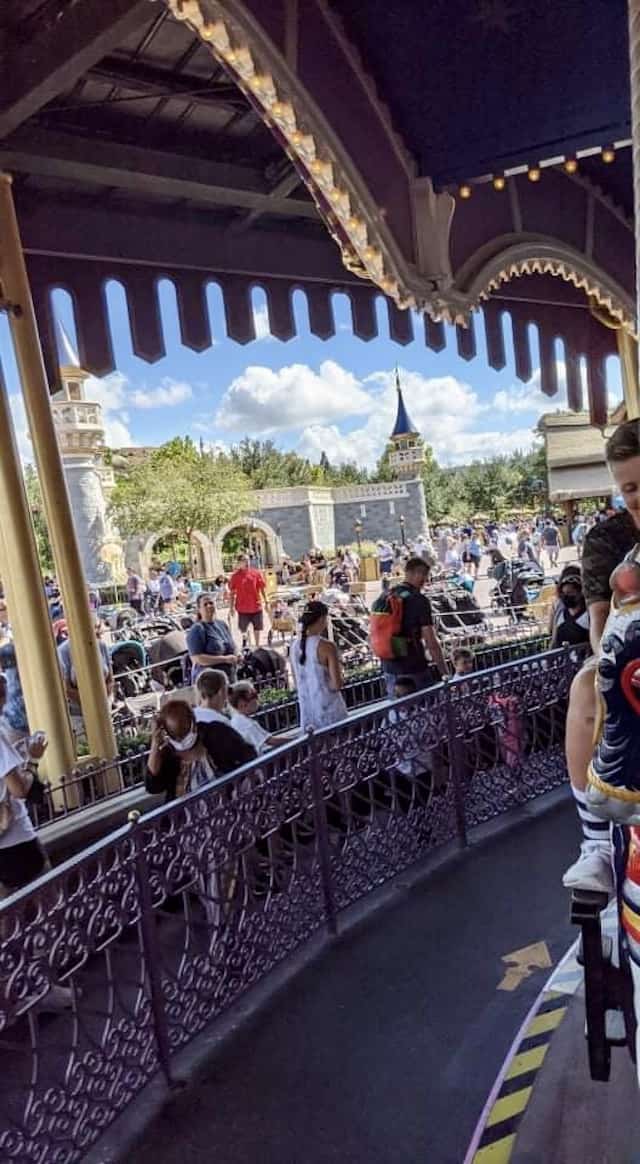 In this series, I (Joe) plan to take a look at some hidden gems that you may be skipping during your visit to Disney World. There is so much offered in each park and resort. Most guests need to prioritize their "must do" lists.
With recent expansions and hype surrounding some rides and even with the help of Character Locator, getting everything accomplished in a day is not possible for most guests. Let's not forget about the plethora of places to eat and shop as well. Challenges like that might be best left for the master himself, Kenny the Pirate.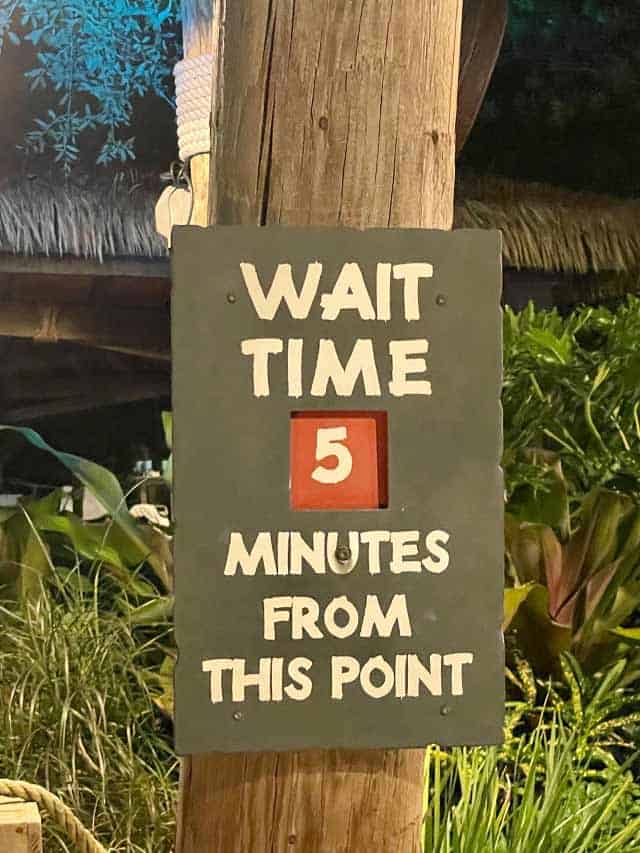 Tradeoffs are the reality for most guests, and there is plenty of data out there that points to what often gets skipped by most guests. This data includes wait times, Genie+ availability, and reviews.
Should you revisit some of your touring strategies? Are you skipping some locations that should be on your "must do" list? Let's take a look at an attraction in Fantasyland in the Magic Kingdom for this edition of "Hear Me Out."
Are You Skipping Mickey's PhilharMagic?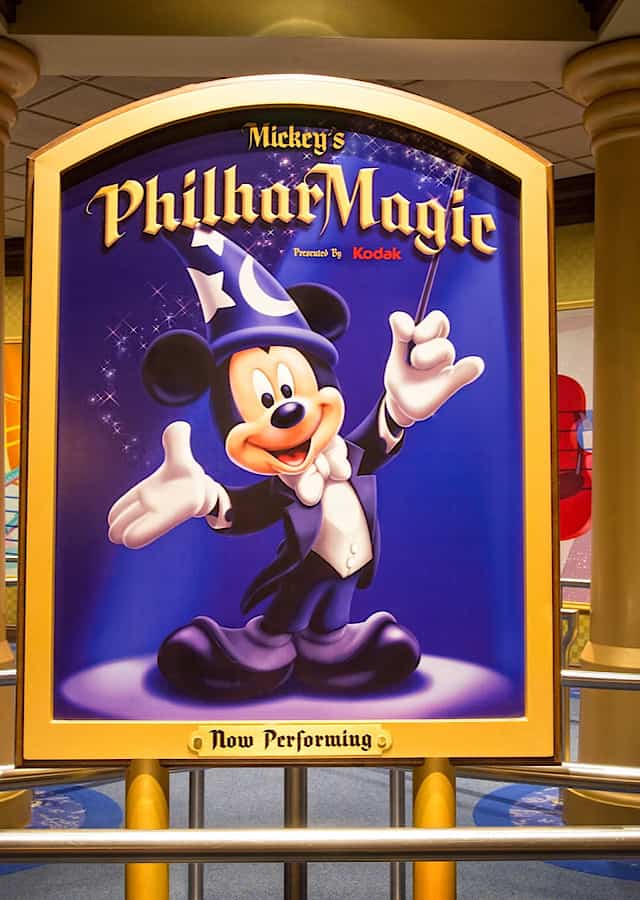 Mickey's PhilharMagic has occupied its theatre since 2003. The 3-D show replaced the show "The Legend of the Lion King." This theatre was also home to the film "Magic Journeys" and the famous opening day audio-animatronic show "Mickey Mouse Revue" that ran from 1971-1980. Some of those famous animatronics are still a big part of current attractions at Walt Disney World!
Mickey's PhilharMagic is a collection of many classic Disney characters, mixed together to create a great show. In late 2021, a new scene featuring Coco characters was added. This has been a positive addition to the show.
Guests put on their 3-D "opera glasses" as Mickey, playing the role of the conductor of the PhilharMagic, rushes off to solve a mystery. Donald awakens from a nap attempts to take charge, but the results are predictably disastrous. Donald puts on Mickey's Sorcerer Hat and the orchestra goes a bit haywire. The show follows Donald as he is plunged into a 3-D dream world of classic Disney animated music and tries to get Mickey's Sorcerer's Hat back.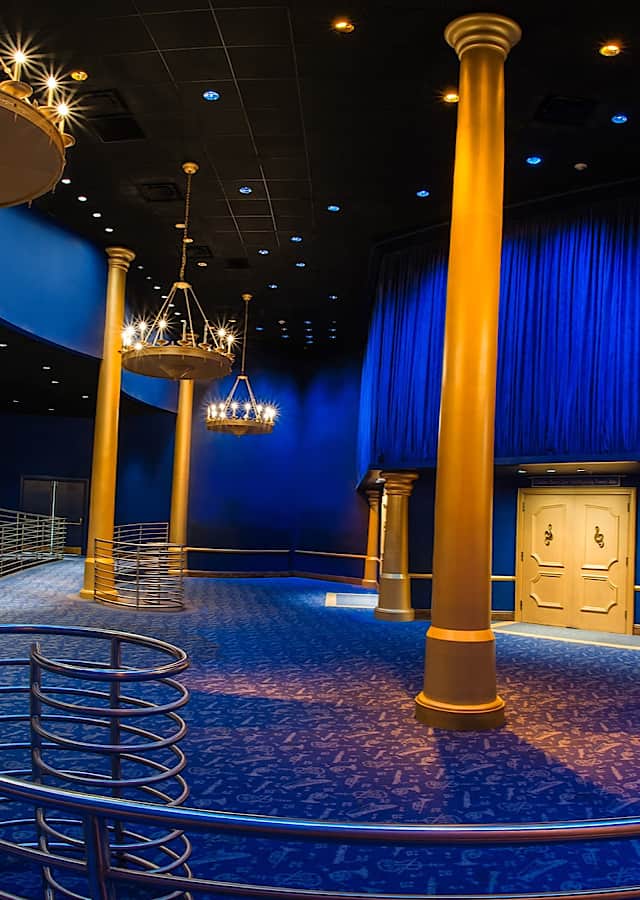 The "Concert Hall" features a 150-foot-wide screen which happens to be the largest seamless projection screen in the world. This only adds to the immersive experience. As you enter the theatre, it is not until they pull the curtains away that you see the impressive size of the screen.
If this attraction is something you have been skipping, you may want to take a second look at your strategy. Mickey's PhilharMagic is a show that appeals to all ages and is a bit different from other 3-D shows that are currently at Walt Disney World. Many times other 3-D shows are loud and startling. This show is a bit different in how it works in the 3-D effects. Small children would rarely get scared by Mickey's PhilharMagic, and guests of all ages can enjoy the show.
The show is well-written and a great use of special effects built into the theatre. It is not surprising that Disney utilized the services of some of the original animators for the creation of 3-D versions of characters such as Ariel and Luminere in Mickey's PhilharMagic.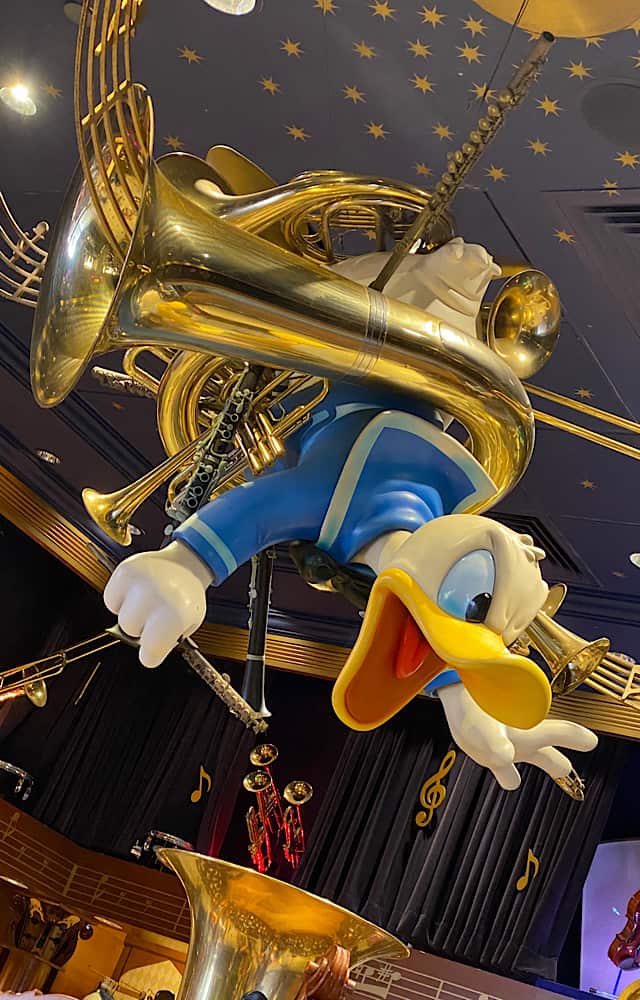 Speaking of originals, Imagineering was able to use audio from previous performances for the Donald Duck character throughout most of the show. The audio from Charles "Ducky" Nash was used for most of Donald's lines in Mickey's PhilharMagic. Any new audio was performed by current voice actor Tony Anselmo.
Adding to the history of Mickey's PhilharMagic, the director and producer of the 3-D show is George Scribner. Scribner worked as director for Oliver and Company as well as The Prince and The Pauper.
Hidden Gem In Fantasyland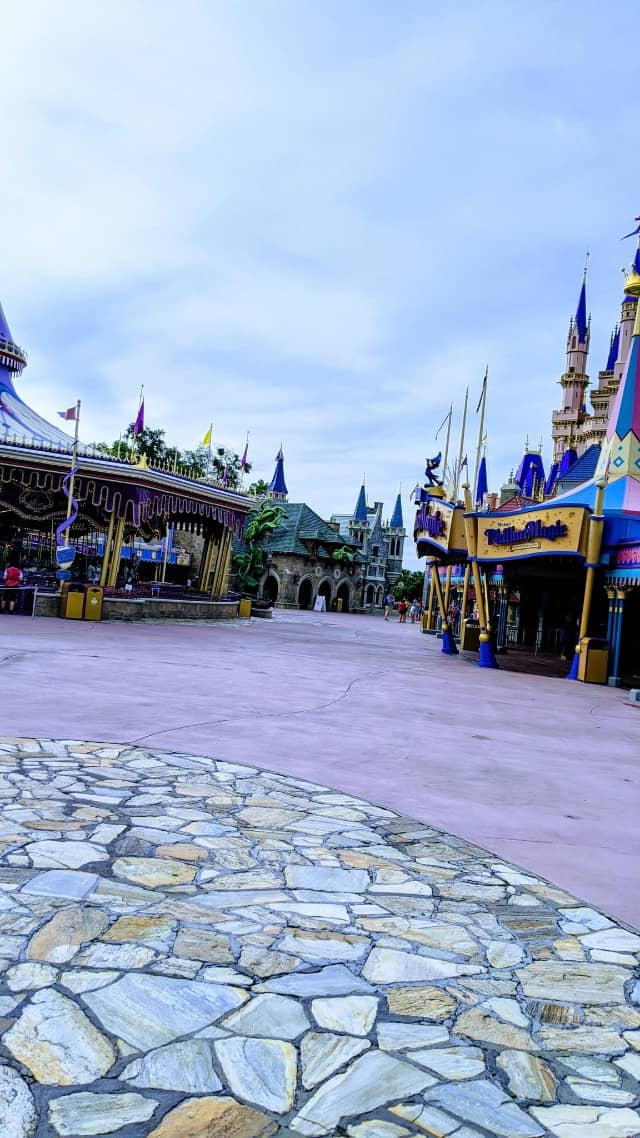 I believe Mickey's PhilharMagic is a hidden gem that too many guests are skipping. Navigating through what often is a sea of people in Fantasyland, it can be easy to bypass Mickey's PhilharMagic and focus on rides instead of a show. However, I believe it is a great option that blends technology with great Disney storytelling.
Wait time analysis shows that generally you can expect wait times to be 10 to 15 minutes most days. Even on the busiest of days, wait times for Mickey's PhilharMagic tend to peak at 30 minutes or less. This shows you that it is not a high priority for most guests, but I think it should be added to your plans.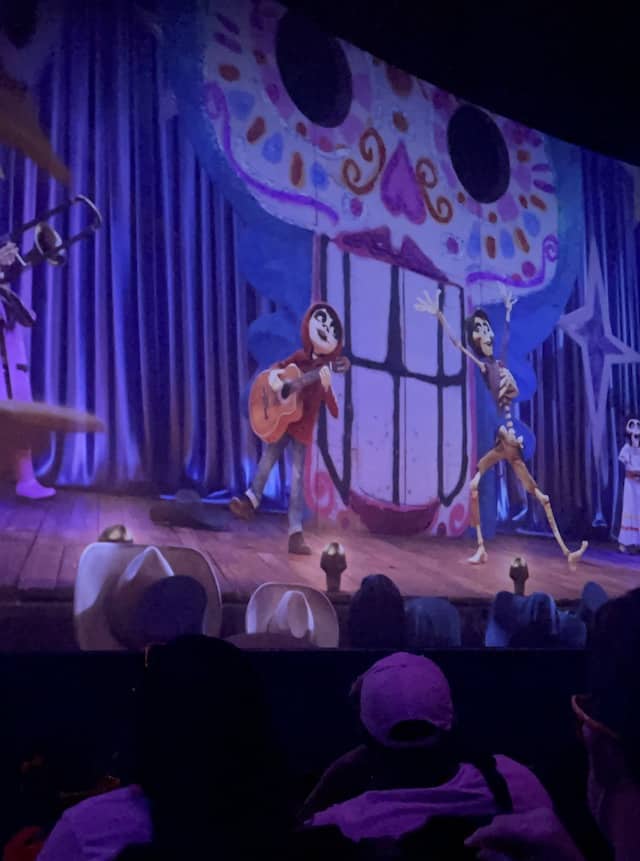 Mickey's PhilharMagic brings together so many of the classic Disney characters, all in one place. With so many diverse stories and characters thrown together one might think the story would be hard to follow, but Imagineering did a great job here of tying them all together.
And who doesn't like to see the antics of Donald Duck on display? In addition, you can't forget that this offers a nice break from the elements on those hot Central Florida days!
Looking Ahead In The Series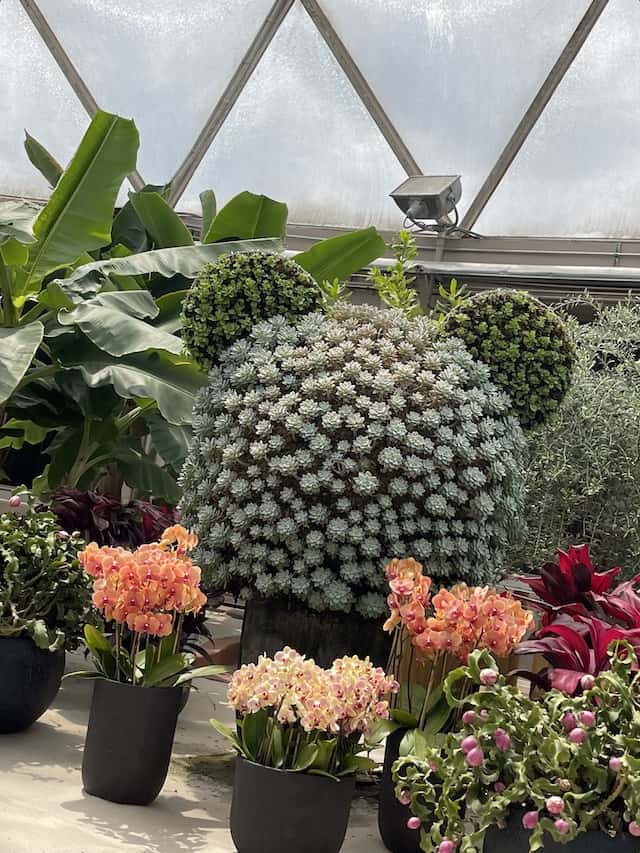 For the next article in the "Hear Me Out" series I will be heading to EPCOT for a breakdown on two attractions that most visitors skip. We'll be headed to the Land Pavilion where usually only one ride (Soarin') is on guests' mind but you should not skip Living With The Land! We'll also take a look at an often overlooked ride in the Mexico Pavilion that is just as good, if not better, than "it's a small world".
Future editions of this series will not only look at attractions but will include restaurants, shops, and other locations around Walt Disney World (inside the parks and at resorts) that you may be overlooking.
Do you usually skip Mickey's PhilharMagic? Will you try to add it to your touring plans on your next visit? Let us know in the comments below! What other rides, attractions, or shop do you think should be included in future editions?