As with most Disney offerings, they are only around for a limited time. There is now some unique and cute food offerings that will only be here for a short time.
Munchlings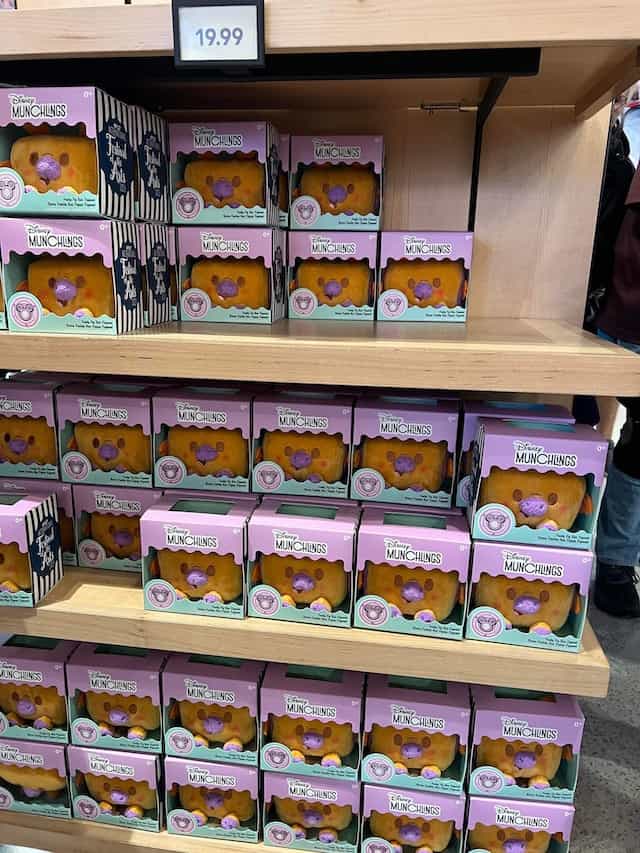 Disney shared the origin story behind its new line of Plush goodness, the Munchlings. If you are unfamiliar with the tale, read on.
Legend has it that on one particular day as the sun was setting over Main Street, Master Baker Pierre Dumonet set about adding his final sweet touches to his bakery creations. As he hung his apron and left the bakery, he closed the door just a little too hard, causing several jars and bottles to topple over. A small bottle of magic spilled onto his treats; thus, the Munchlings came to be.
Munchlings are essentially baked goods crossed with some of your favorite Disney characters! They debuted with three lines: baked treats, sweet treats, and frozen treats. You may have seen Munchlings like pineapple upside-down cake Stitch or cinnamon roll Mickey around the parks or online. Some Munchlings are sold in blind bags, adding an element of mystery.
Check out the newest line of Munchlings HERE.
Sweet Treats and Cute Munchlings
Get the Angel Acai Bowl at Lottawatta Lodge at Disney's Blizzard Beach Water Park. Pair this adorable dish with the Angel Acai Bowl Disney Munchling. The Angel Acai Bowl is served in a waffle bowl with strawberries, blueberries, coconut flakes, raisins and granola. This treat is available until March 31st.
The Angel Acai Bowl and the Almond Sweet Corn Cake are available now until March 31st.
The Almond Sweet Corn Cake can be found at the Outdoor food carts near Cinderella Castle. Pair this cute dish with the Donald Duck Corn Elote Disney Munchling. This is an Almond-Vanilla Cake drizzled with icing and topped with a chocolate hat and bow. This is available until March 31st.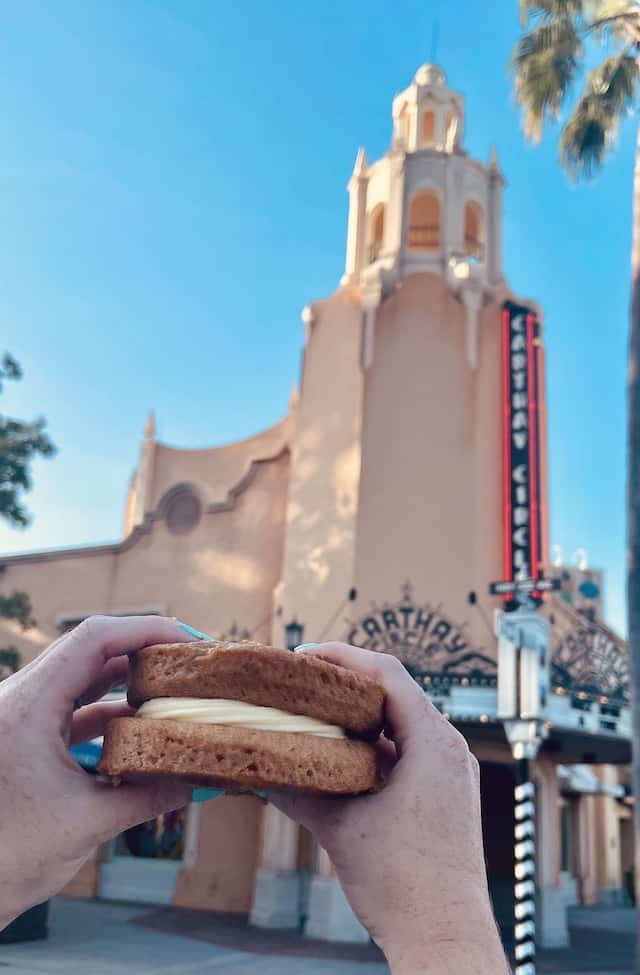 The last Munchlings inspired treat is the Carrot Cake Whoopie Pie. You can find this at the Trolley Car Cafe at Disney's Hollywood Studios. The Carrot Cake Whoopie Pie is two cake like carrot cake cookies that have a cream cheese filling. This delicious treat can be paired with the Thumper Spiced Carrot Cake Disney Munchling. The Carrot Cake Whoopie Pie is also known as the Carrot Cake Cookie.
All Munchlings are sold separately and can be found at select merchandise locations through out Disney.
What do you think of these desserts inspired by Munchlings? Will you be trying any of these treats? Have you already tried some? Let us know in the comments below and share this post with a friend!