Disney World has some limited-edition coffee drinks. Here is a review of the latest to help you decide whether to indulge during your visit.
Joffrey's Coffee & Tea Co.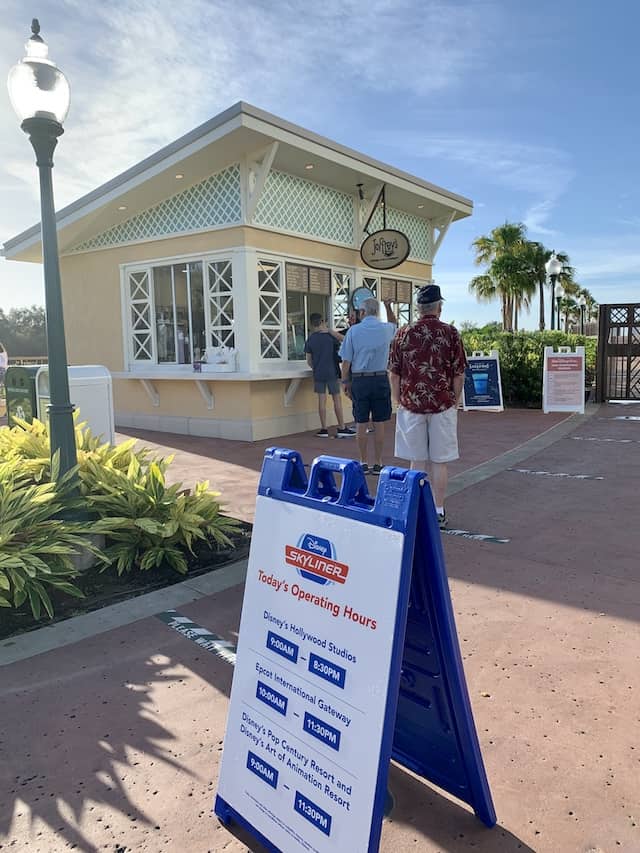 Joffrey's Coffee & Tea Co. locations are plentiful in Walt Disney World. You can find them in every park, in Disney Springs, at the Transportation and Ticket Center, and in select Walt Disney World Resort hotels. You can also find Joffrey's coffee accompanying coffee makers in Walt Disney World hotels.
Some people are Starbucks people and prefer it when they visit Walt Disney World. But others find Joffrey's to be part of the magic.
New Offering
Heather brought us the news that Joffreys has a fun limited-time offering. You can read her story here. For a limited time, you can enjoy a new flavor offering at Joffrey's Coffee & Tea Co!
It's almost Valentine's Day and what better way to celebrate than with a chocolate-covered strawberry flavor! You can now get a Strawberry Dipped Mocha! This fruity and chocolatey combination of espresso, dark chocolate sauce, and strawberry syrup. You can also get a Strawberry Mocha Game Changer. This is a French Roast cold brew, espresso, dark chocolate sauce, and strawberry syrup.
Review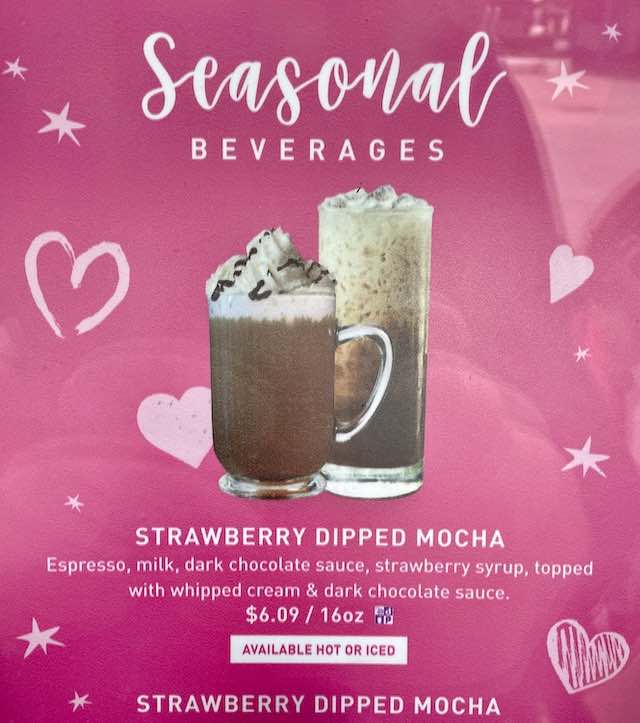 I (Katie) had the chance to try the new Strawberry Dipped Mocha on a recent quick visit. Joffrey's is something I miss while I am not in Disney World, and I particularly love their iced chai or the elusive frozen chai. However, the weather was unusually cold during my visit, so I went out on a limb and tried the hot Strawberry Dipped Mocha.
The hot Joffrey's drinks are not particularly photogenic in their to-go cups like they are in the promotional photos, alas. However, this particular day was about warmth, not photos.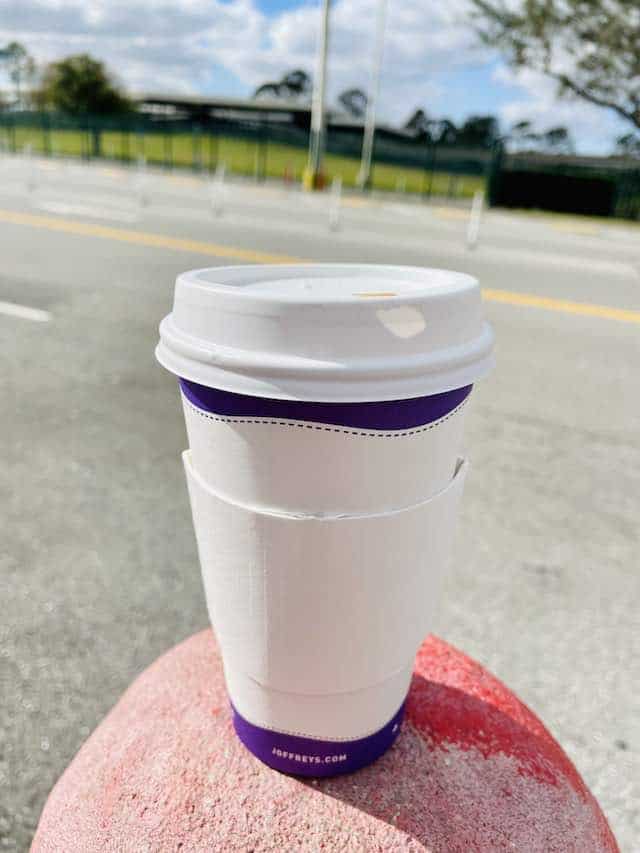 I thought it was fine. It was good enough. I got notes of chocolate and some sweet syrup, but it did not really give strawberry at all. While I did not dislike the drink, it is not something I will miss and crave the way I miss some of Joffrey's offerings. I wish it had been warm enough had tried the iced version for comparison.
I ended up giving half of the Strawberry Dipped Mocha to my husband. His opinion was a little different than mine. He really liked it. In fact, he liked it enough to get another one the next day. While he also said he didn't taste any strawberries, he enjoyed the blend of chocolate and espresso very much.
Do you know a coffee lover heading to Walt Disney World? Be sure to share this with them so they know whether to be on the lookout for it. Have you tried it yourself? Let us know or join the conversation on Facebook.