Are you heading to Walt Disney World in the hot summer months? If so, be sure to enjoy this fantastic frozen drink to help beat the heat.
It's Hot!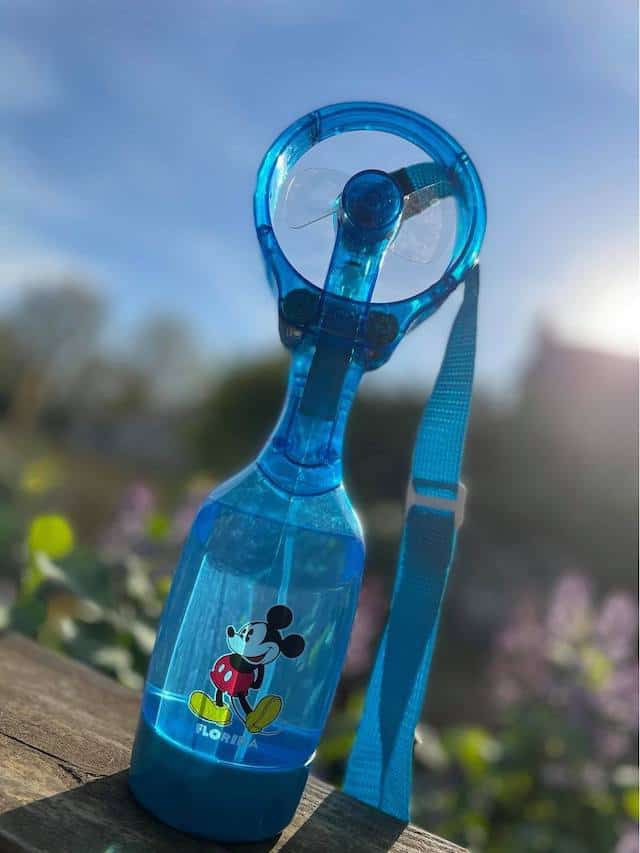 The summer months are upon us in Walt Disney World, and it sure is hot! In fact, we have already seen temperatures at the 100-degree mark, and it's not even July yet.
If you are looking to beat the heat, be sure to check out Donna's post right here before you go. And most importantly, be sure to stay hydrated!
Of course, water is best for hydration, and it is one thing that is still free at Disney World. However, if you are looking for a cool drink with some flavor and maybe even a little pick-me-up, Disney has plenty of fun options. Here is my (Katie's) very favorite Disney drink for making it through the sweltering part of the day.
Frozen Chai Latte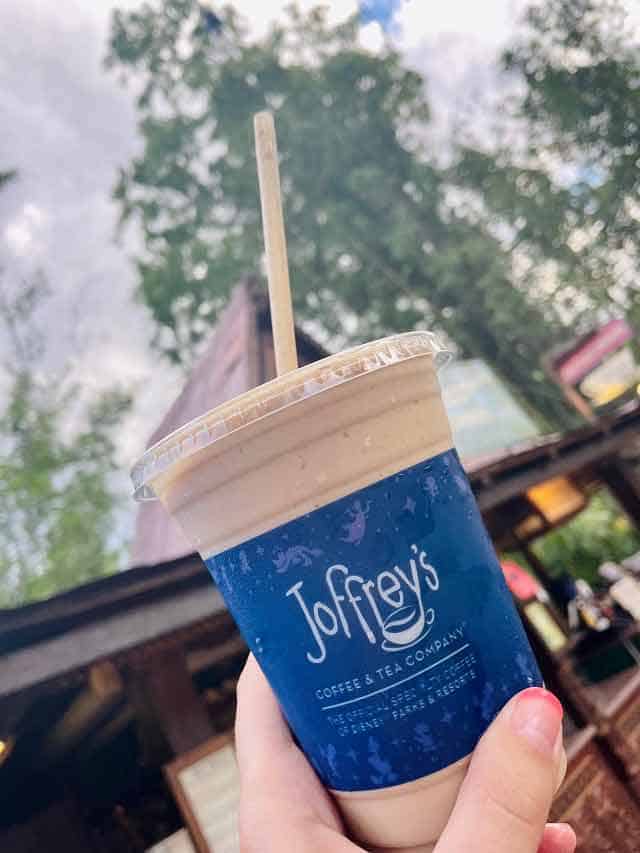 While I was in Disney's Aminal Kingdom the other day, I tried a new-to-me drink. Now, I am left wondering how I have never tried it before.
I was in line to get my beloved Joffery's iced chai. Anyone who knows me knows I must have at least one Joffrey's iced chai latte at some point during my Disney trips. It is one of my favorite things.
However, on this particularly hot day, I noticed something on the menu I had never tried before: Frozen Chai Latte. Since it was about a zillion degrees out (give or take), I decided to forgo ordering my old favorite and give the frozen variation a try! And I am so glad I did!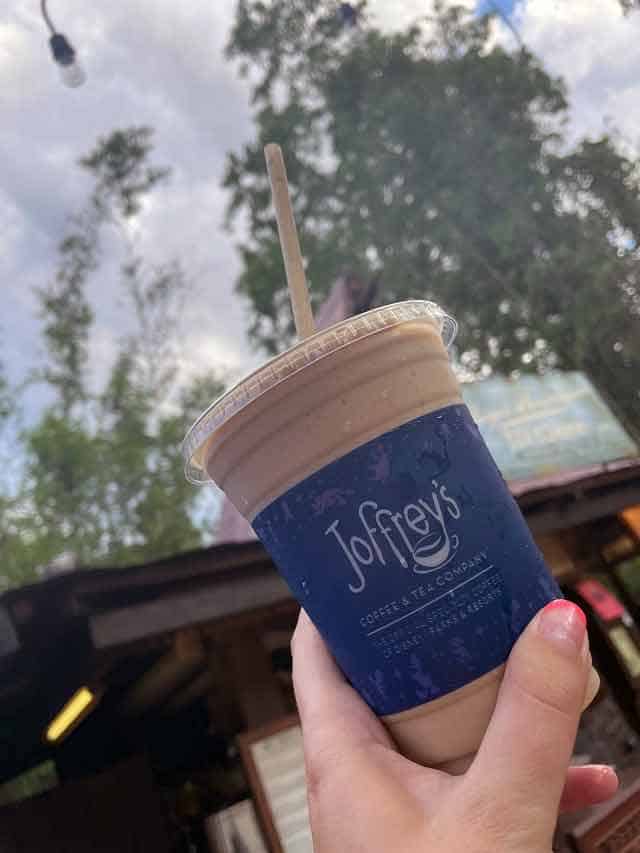 Joffrey's Frozen Chai is now my very favorite drink to enjoy on a hot summer day. This amazing elixir is something akin to a chai icee. It has just the right amount of freeze and just the right amount of sweetness. For extra fun, it has just the right amount of caffeine.
I felt so refreshed after a FULL day of park hopping in the heat. Dare I say it, I think I prefer it to the iced version!
Where to Find Frozen Chai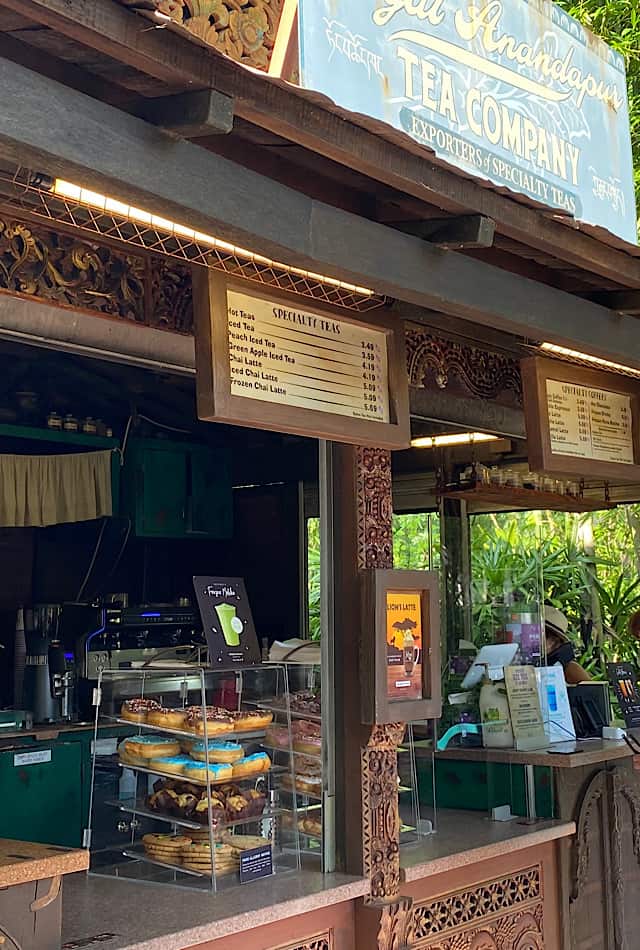 Interestingly, Frozen Chai is not something you will find at most of Joffrey's locations across the park. In fact, I have only ever encountered it in one place!
You can find Frozen Chai at Disney's Animal Kingdom at the Royal Anandapur Tea Company. This is one of Animal Kingdom's locations serving Joffrey's beverages and snacks.
Royal Anadapur Tea Company is located in Asia, just across from Kali River Rapids. You might walk right by it if you aren't looking as, like everything at Animal Kingdom, it fits right in with its surroundings.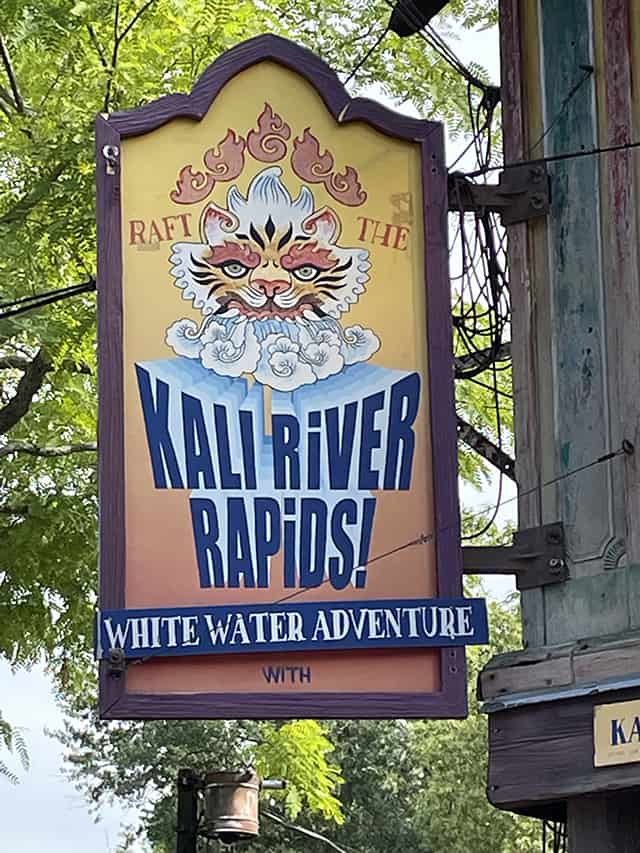 There, you will find Frozen Chai Latte. You can even ask for it with whipped cream if you want a little added sweetness.
If you spot a Frozen Chai anywhere else in Walt Disney World, let us know. And, Disney, if you are reading this, we are gonna need the Frozen Chai to pop up in other locations this summer, please and thank you.
Other Joffrey's Drinks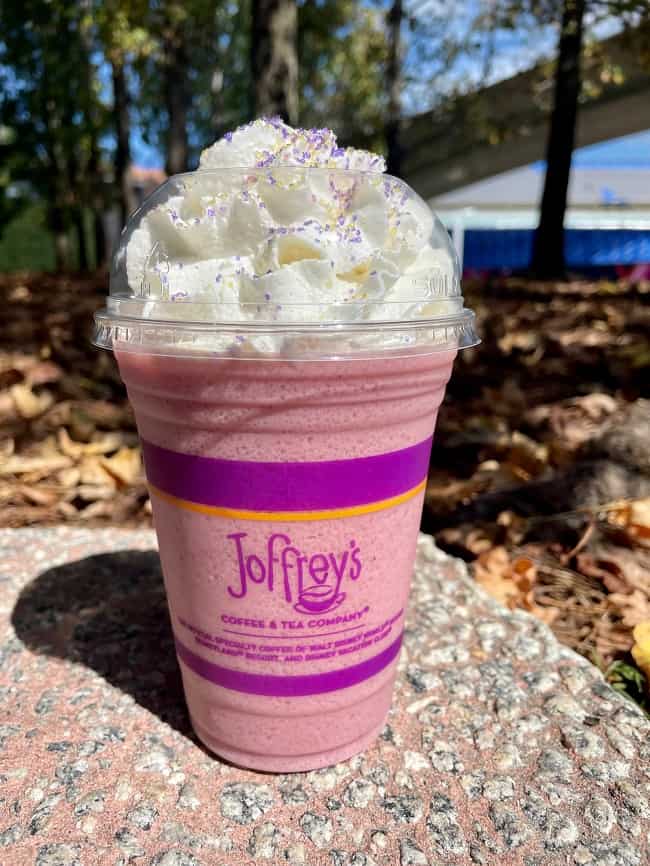 Joffrey's, of course, has plenty of other caffeinated creations. You can currently find a different 50th Anniversary celebration frozen fruity drink at each park. Read about them here. I have had all 4, and honestly, I prefer the chai to them all. But if you are in the mood for something dessert-like, these are tasty.
You can also find a variety of refreshers while the Flower and Garden Festival is still going on at Epcot. I honestly did not like the one I tried. You can read about it here.
Have you tried a Frozen Chai Latte in Walt Disney World? What is your go-to drink to get you through the summer heat? Let us know in the comments or join our friendly crew to continue the conversation on Facebook.