Joffrey's is serving up some delicious special offerings at Walt Disney World. Have you tried them all?
Joffrey's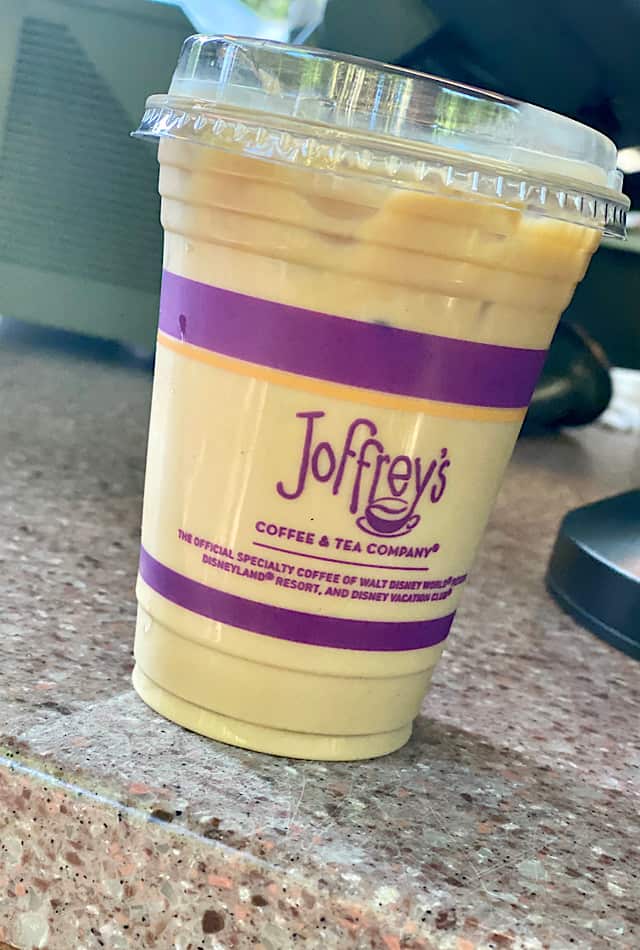 Joffrey's is one of Disney's coffee and tea vendors. It supplies the resort hotels with coffee and tea for the rooms. It also supplies many of the restaurants with coffees and teas.
You may have noticed there is a Starbucks in each park. But, you have probably also seen Joffrey's kiosks spread across the property as well.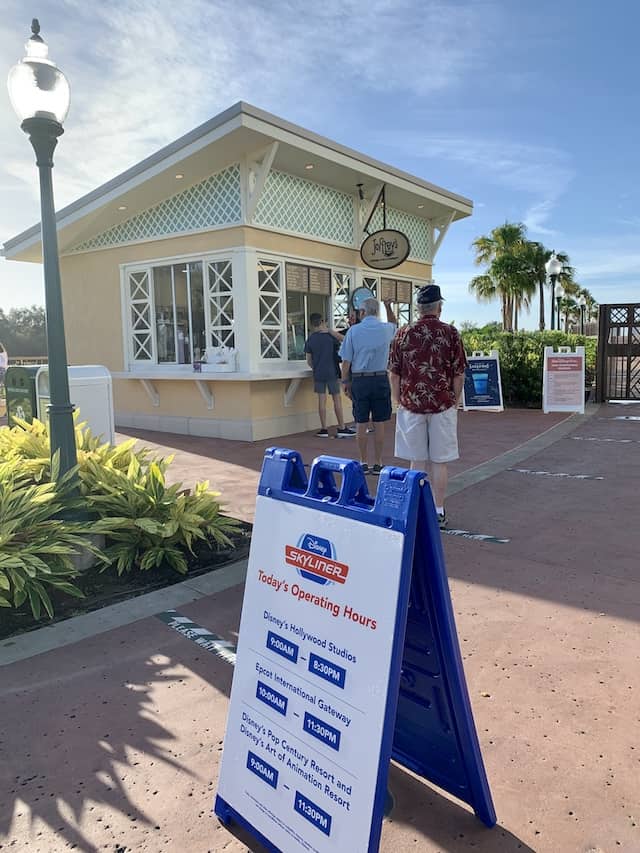 Caffeinated beverages have a bit of a polarizing effect on Disney parks goers. Some people are team Starbucks and others are team Joffrey's.
I (Katie P) am personally not much of a coffee drinker, but I do love teas of all types. And, I have to say that when it comes to iced chai, there is no point at which I will turn down an iced chai latte from Joffrey's.
The stuff is liquid Pixie Dust. Joffrey's Iced Chai Latte is my favorite caffeinated iced beverage in all the world!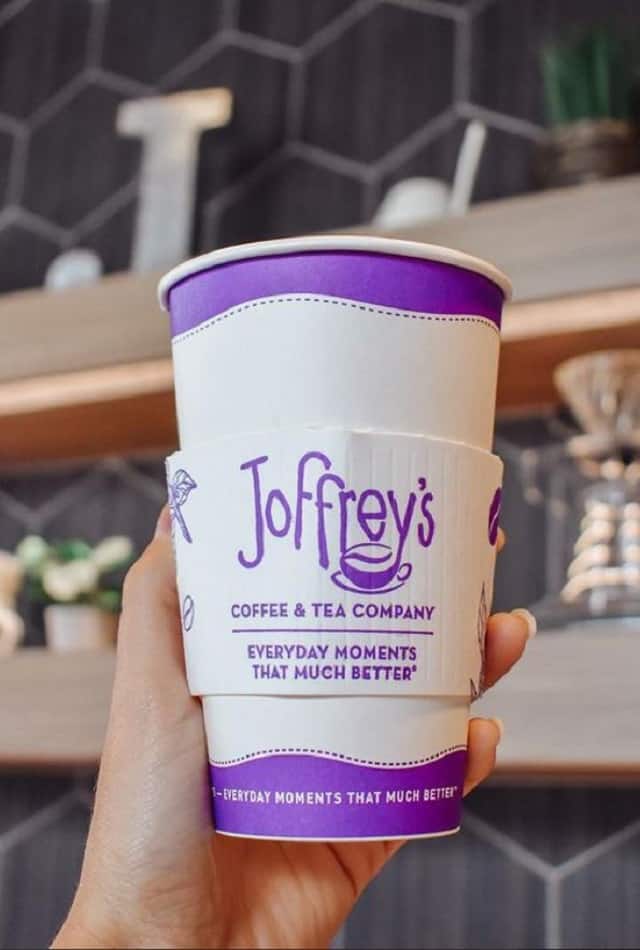 On the other hand, if I want a hot drink, which is often the case, I much prefer Starbucks hot chai. So, for me the choice is situational depending on the weather. In Walt Disney World, the weather is hot more often than not, so Joffrey's wins more often for me.
Regardless of whether you prefer Starbucks or Joffrey's, one thing is certain: Joffrey's has a lot of fun limited time offerings. I tried a few of them on my last jaunt to the parks.
50th Anniversary Frappes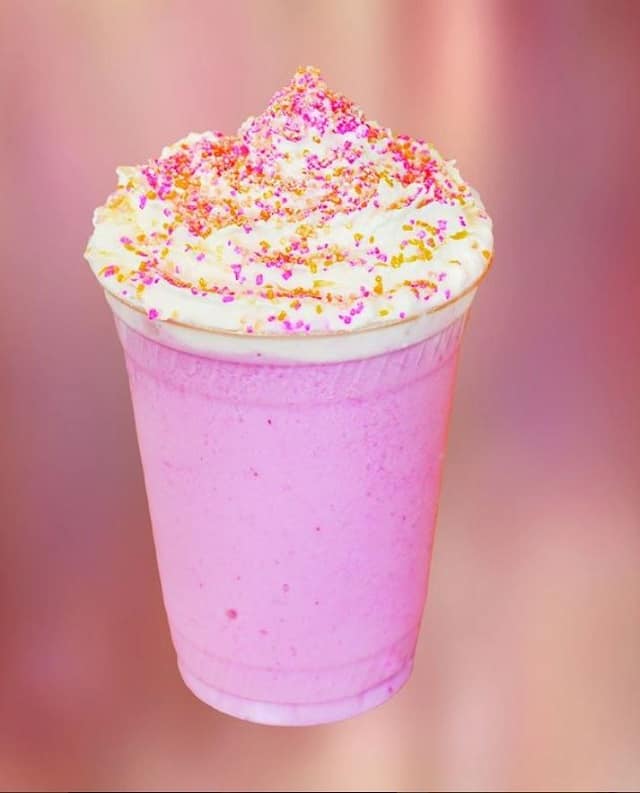 Everything is getting decked out in EARidscence for Walt Disney World's 50th anniversary celebration from the castle to the merchandise. And, Joffrey's is getting in on the action by creating pastel delights sprinkled with shimmers.
Joffrey's created four different varieties of these shimmering celebratory frappes for the 50th. One of these special frappes can be found at each of Walt Disney World's four theme parks.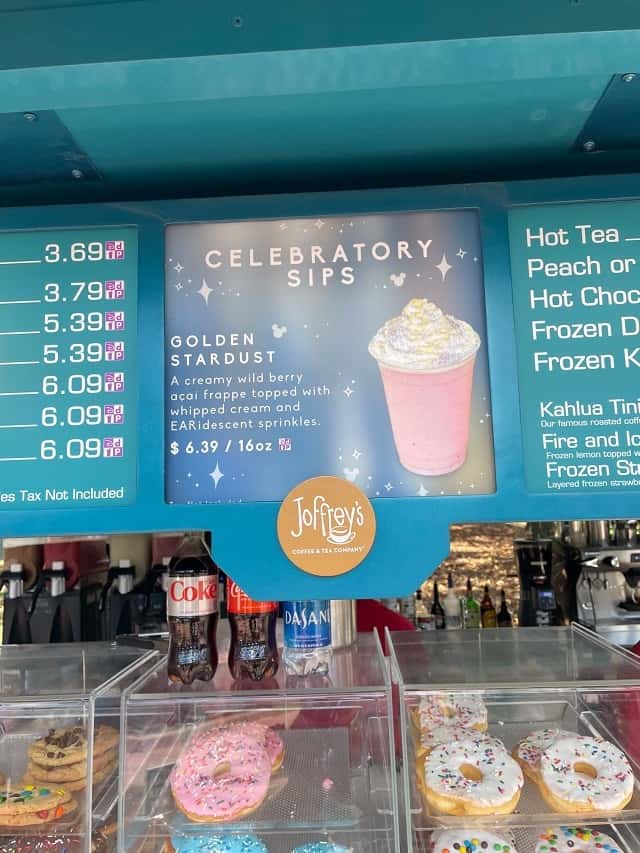 Here is a list of the four dazzling drinks and where you can find each one:
Epcot® Theme Park – Golden Stardust
A creamy wild berry açaí frappe topped with whipped cream and EARidscent blue and gold sprinkles.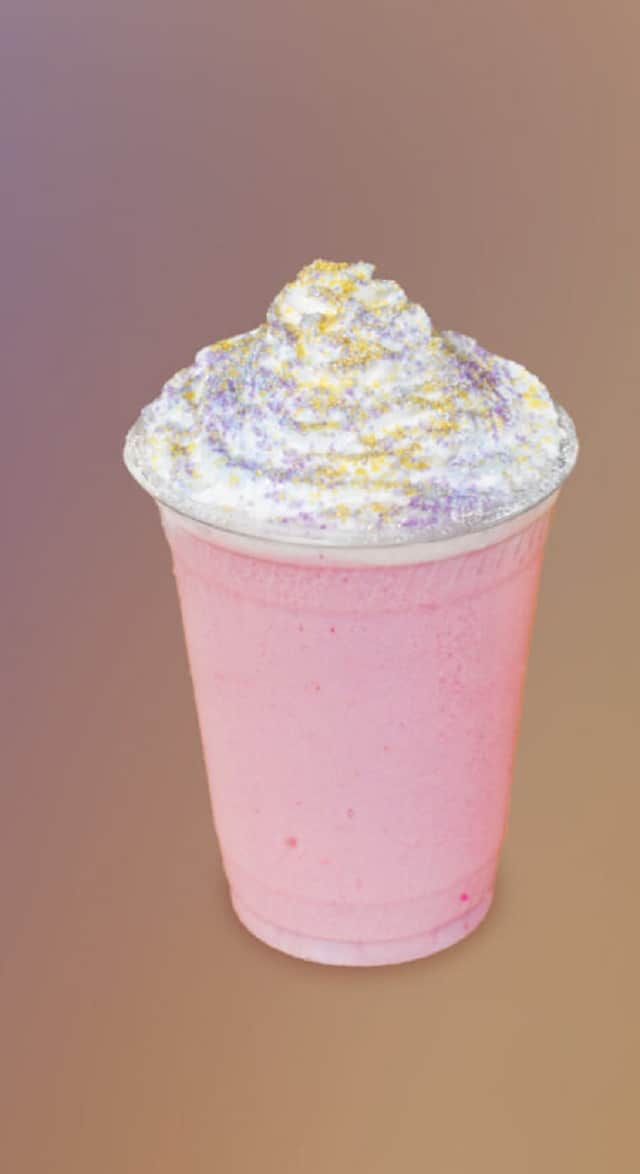 Hollywood Studios® Theme Park – Golden Age
A creamy passion fruit frappe topped with whipped cream and EARidscent yellow and gold sprinkles.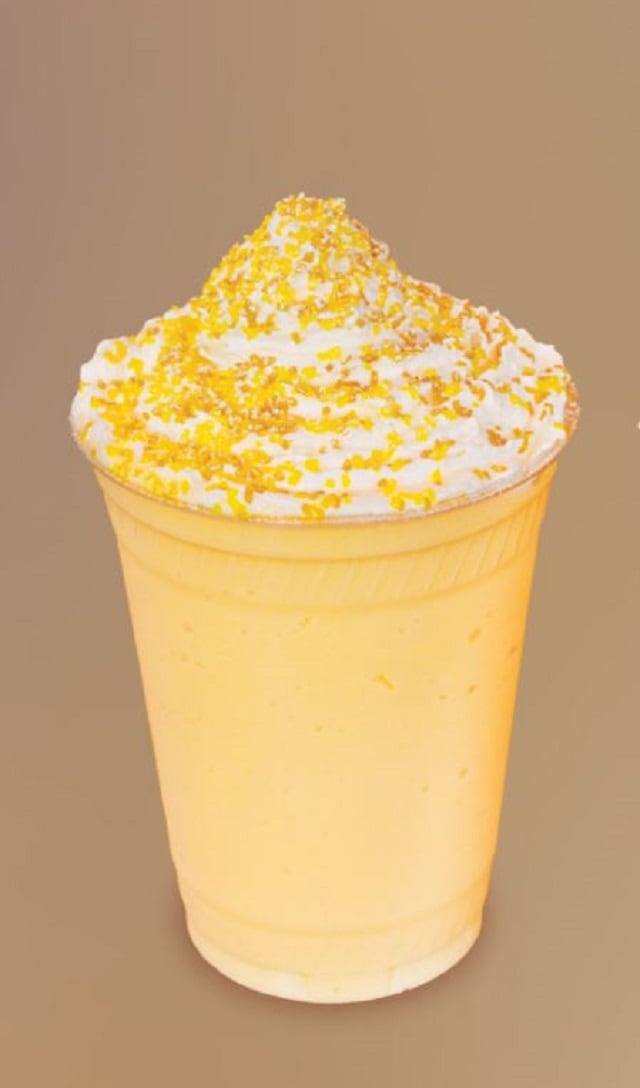 Magic Kingdom®Theme Park – Golden Shooting Star
A creamy strawberry frappe topped with whipped cream and EARidscent pink and gold sprinkles.
Animal Kingdom® Theme Park – Golden Savannah
A frozen matcha frappe topped with whipped cream and EARidscent green and gold sprinkles.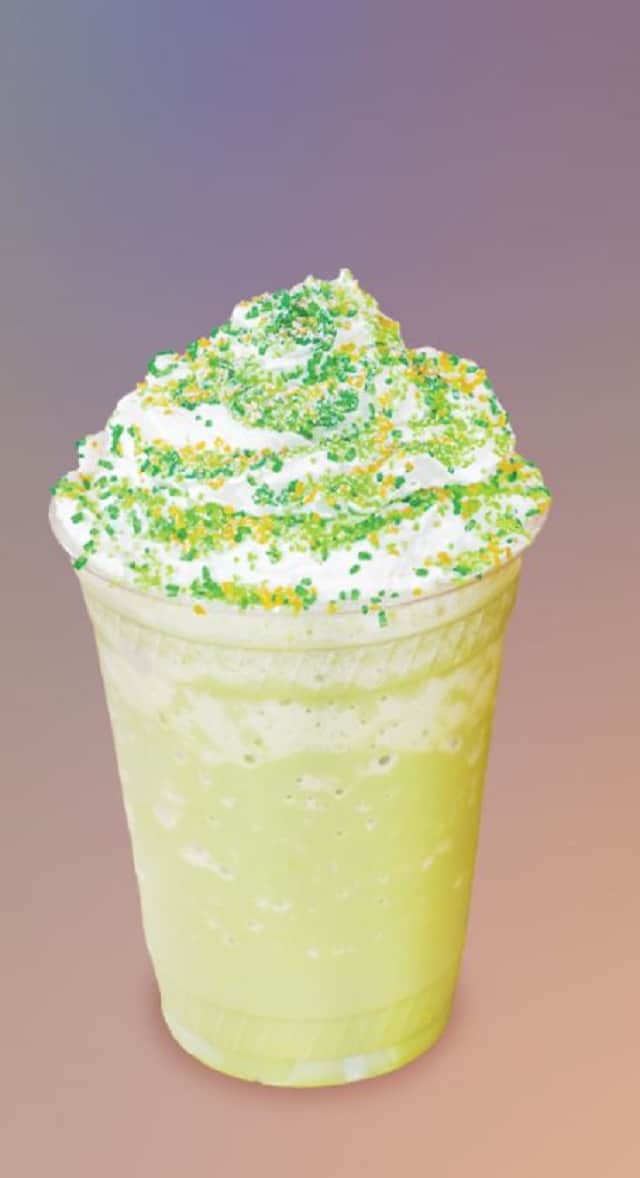 I tried the Golden Stardust at Epcot. A friend treated me to it while we were waiting for the rest of our party to make our way to lunch at Space220.
It was a perfect drink for a hot day. I found it to be sweet, creamy, light, and delicious. Mine looked even better than the picture!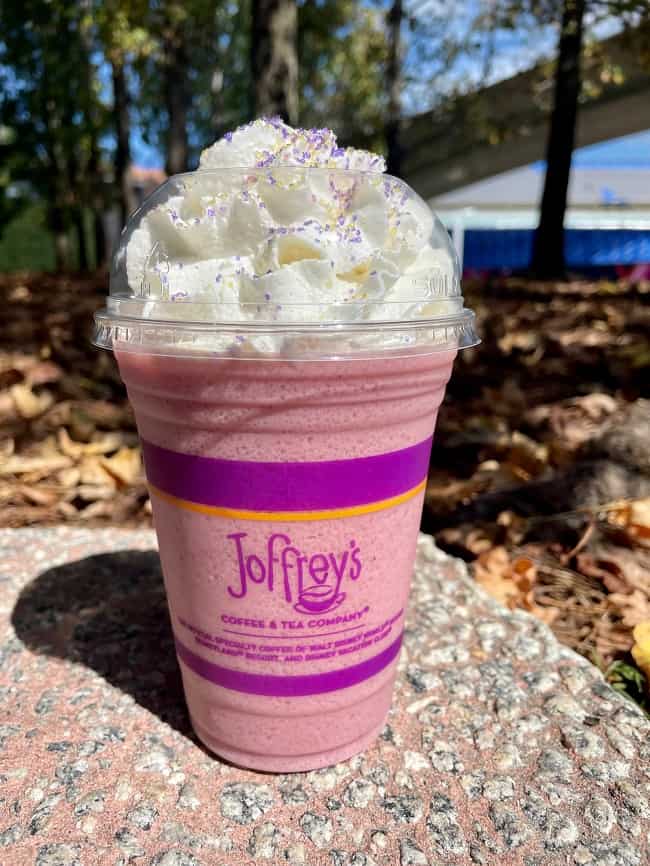 It felt more like having a fruity milkshake without the heaviness of a milkshake. Of course, I am sure it has more than enough sugar in it to qualify as a dessert (or two or three).
However, to me it was worth skipping other desserts for. I really enjoyed it and would order it again, even in Epcot where there are exceptional desserts to be had.
Food and Wine Offerings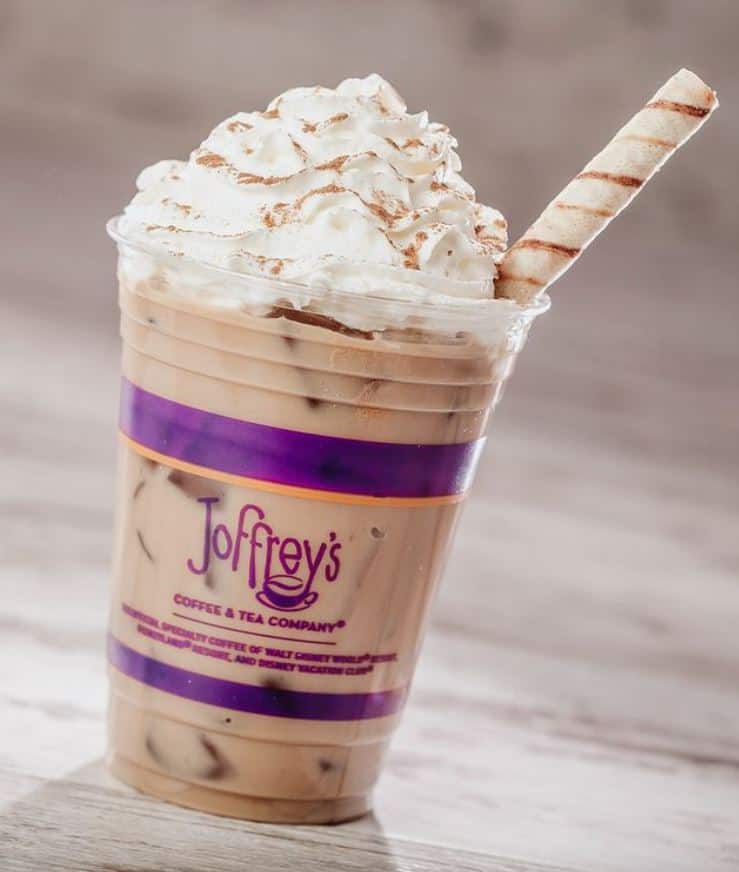 Joffrey's is also taking part in Epcot's International Food & Wine Festival. There are four delicious blends at various kiosks throughout Epcot for the occasion.
Here is a list of each beverage and where you can find them in Epcot: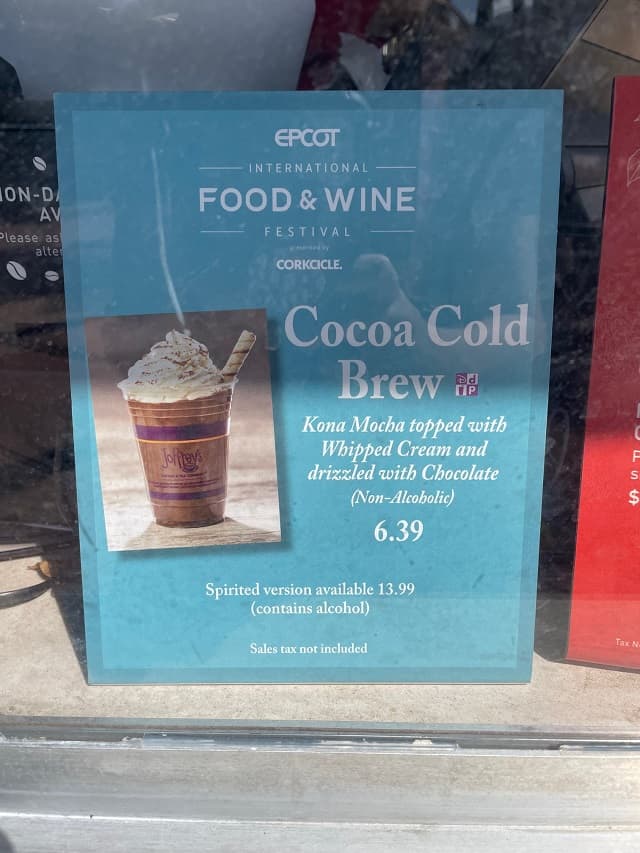 Future World East
Cocoa Cold Brew: Decadent Frozen Kona Mocha, topped with whipped cream and chocolate drizzle.
The American Adventure
Cinnamon Chai: Refreshing Iced Chai Tea Latte topped with whipped cream and cinnamon powder.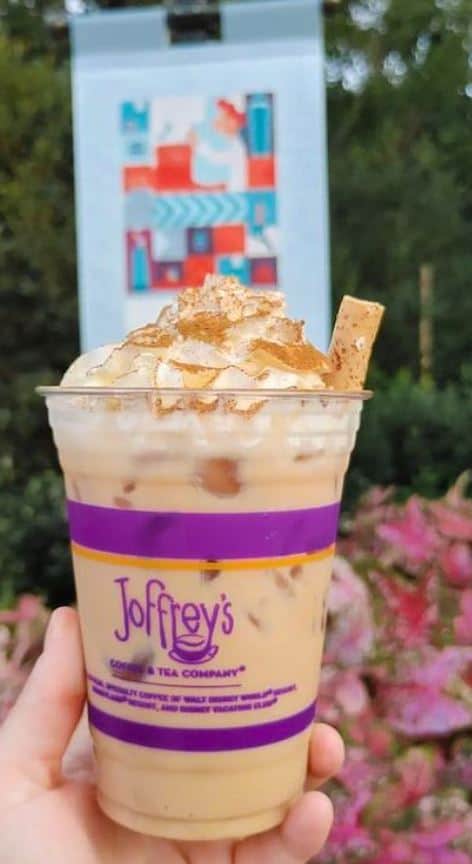 Canada Showcase Plaza
Double Trouble Chai: Tantalizing Iced Chai Tea Latte with a single shot of espresso, topped with whipped cream and cinnamon powder.
Odyssey
Tropical Tea Breeze: Delicious Frozen Lemon, Iced Tea and a splash of coconut syrup.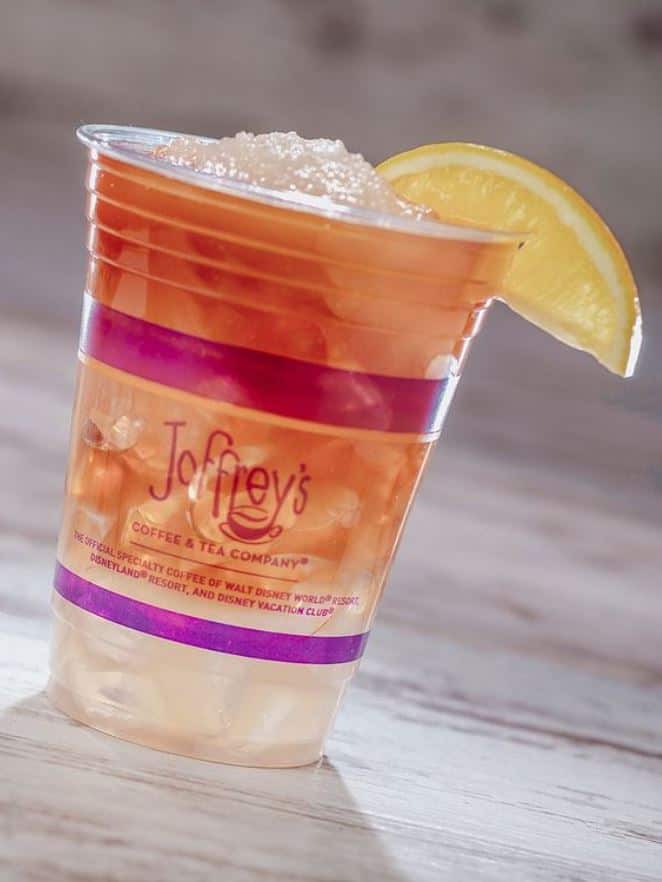 I tried the Cinnamon Chai over at the Joffrey's stand in the American Adventure. At the time, I was enjoying the entertainment around World Showcase with your own Kenny the Pirate and his wife Melinda.
It was a warm day. So, she and I decided to grab some Joffrey's.
I spotted the sign for the Cinnamon Chai and thought, "why not upgrade to that festival drink?" So I did. What I did not realize is that the chai and its clouds of whipped topping would come with a cookie for a straw!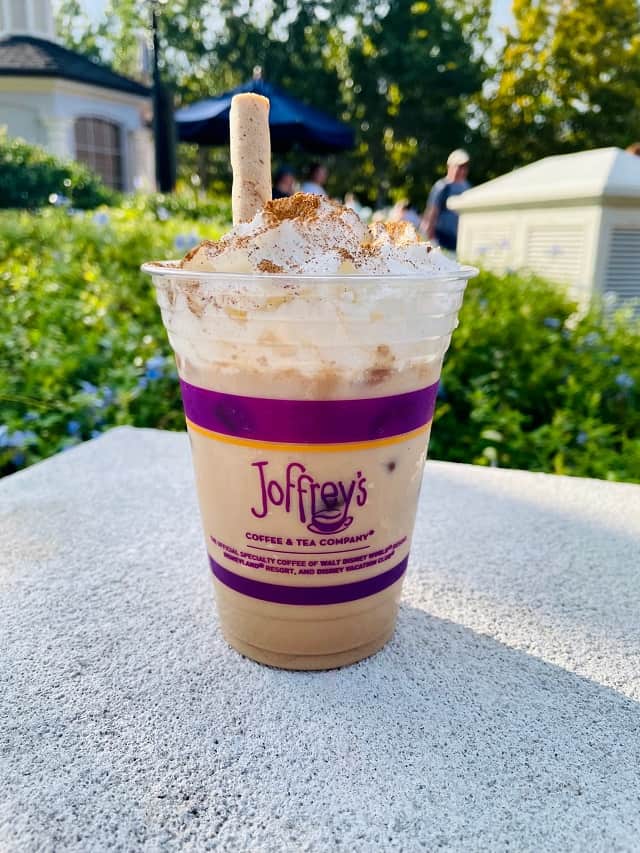 We both agreed that this drink was a little bit on the sweet side, even for me. For reference, I love sweets, and I have a pretty high threshold for what I consider "too sweet."
While it was certainly a tasty drink, I prefer the original Iced Chai Latte (which is also pretty sweet, but less sweet than the limited edition). The cinnamon with the cream and the cookie is too sweet for me to drink on repeat.
Want More Joffrey's Treats?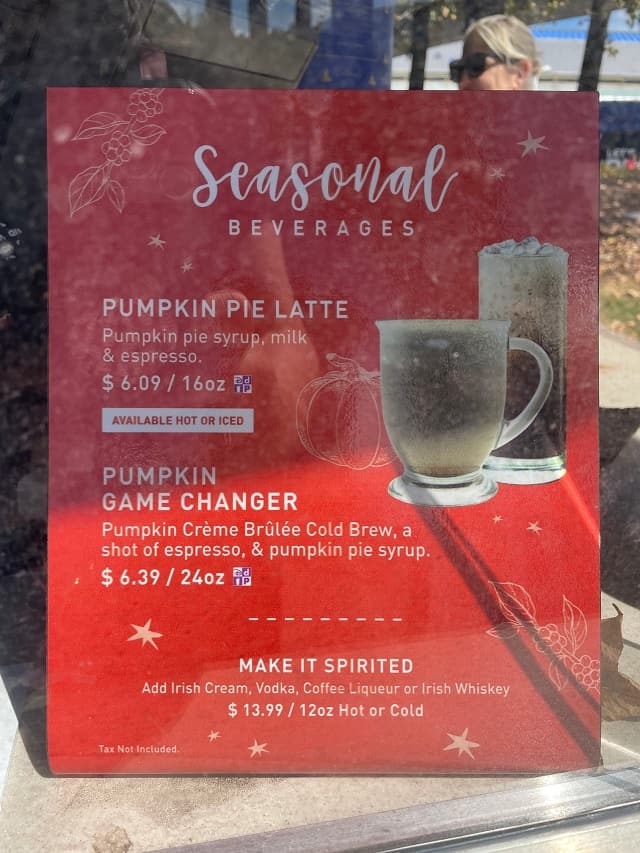 If your Walt Disney World trip does not get you there in time to indulge in Food and Wine, don't worry. There are still plenty of tasty drinks on Joffrey's regular menu including my favorite chai.
Plus, you should be able to find the 50th celebration beverages for a good long while. There is no end date for them just yet. Hopefully they will remain in the lineup throughout the entirety of the 50th anniversary.
There are also other seasonal offerings that come with each festival. Joffrey's has announced that it will offer festive drinks at Epcot's International Festival of the Holidays.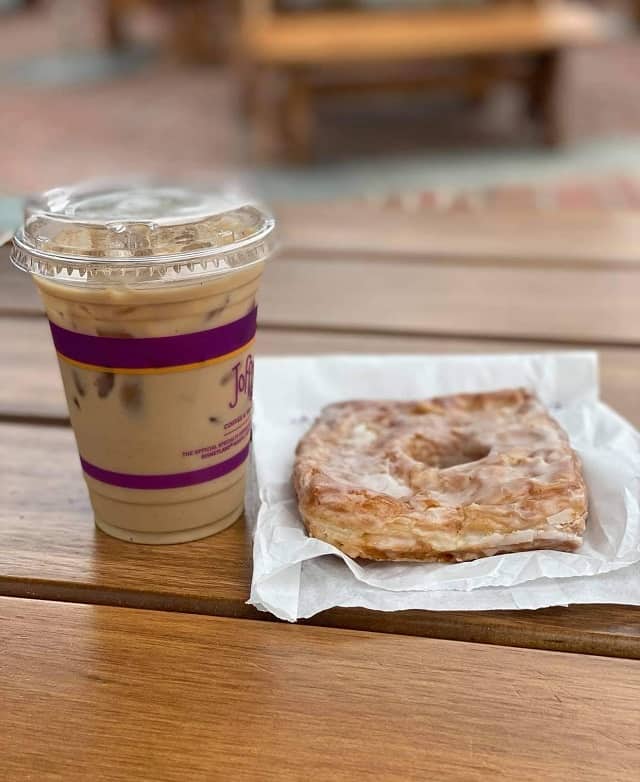 Stay tuned to read full details about those drinks. Your KtP Writing Crew will keep you up to date.
There are also typically holiday offerings available at multiple locations throughout Walt Disney World Resort. We will keep an eye on those as well.
Have you tried any of the limited offerings at Joffrey's in Walt Disney World? Which is your favorite? Do you have one you'd like to try? Share your thoughts with us on our Facebook Page.
Are you planning a vacation? Reach out to our trusted travel agency sponsor Authorized Disney Vacation Planner
Mouse Class Travel
!