It warmed my heart to be able to watch live entertainment in Epcot's World Showcase once again. This is one area that has been sorely lacking since the parks reopened last year. See the triumphant return of performers and how their performances have changed.
Epcot's Cultural Entertainment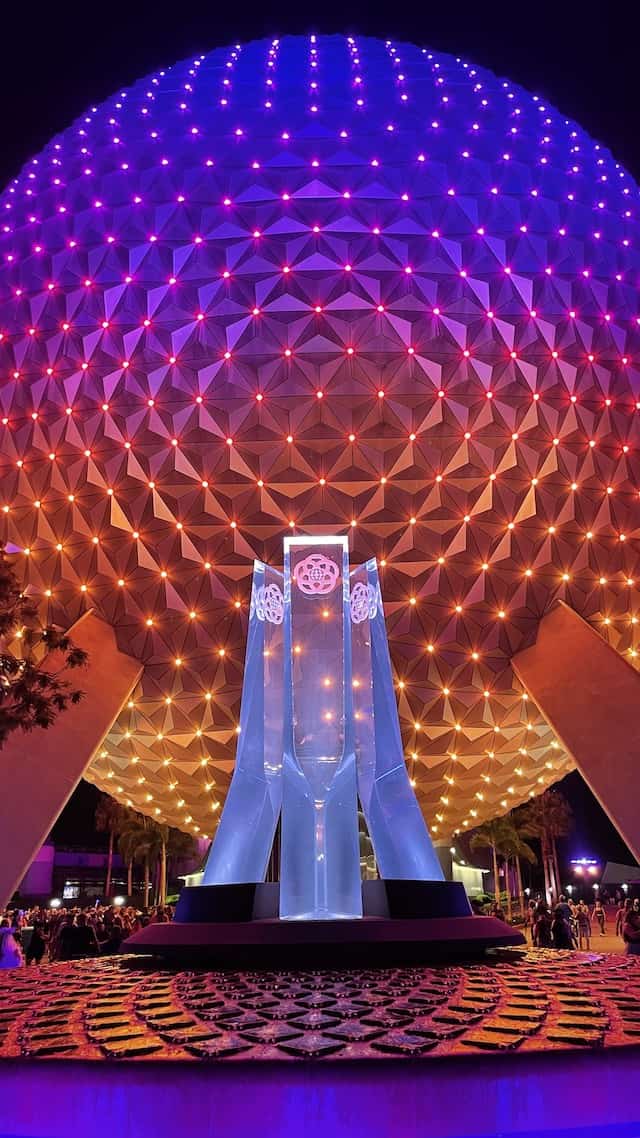 One of the best parts about making your way around the World (Showcase) are the performers in each country. They perform and entertain Guests with acts native to the country they are representing.
Sergio the Juggler wows the crowds in Italy with his act, and the Matsuriza drummers in Japan bang on their drums in a beautiful performance. Here is a quick list of some of the performances that take place around the World Showcase:
British Revolution in UK
Various bands on the Canada Mill Stage: Alberta Bound, Raffy, Bodh'aktan, Suroît, Canadian Voyageurs, and Blueberry Grass Band
Jeweled Dragon Acrobats in China
Matsuriza drummers in Japan
Sergio in Italy
Voices of Liberty
Serveur Amusant acrobats in France
Mariachi Cobre in Mexico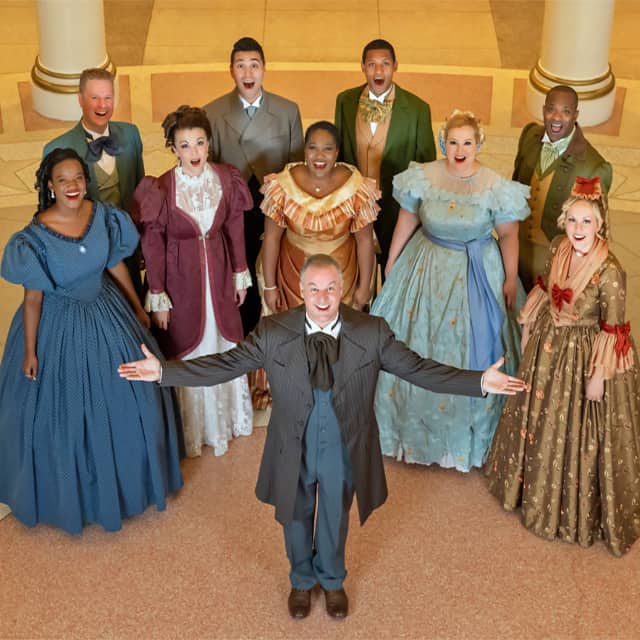 When the pandemic closed the parks down and Disney had to navigate reopening, many of the experiences and culture were lost in the World Showcase. Cultural representatives were sent home and replaced with other Cast Members. Many performers took to social media to share that they had been cut.
Many of us thought this would be permanent. However, over a year after the reopening of Disney, we have good news to share! Sergio the Juggler, Alberta Bound, and the Matsuriza drummers returned to their pavilions at the beginning of October.
Unfortunately, I (Monica) was not able to catch Alberta Bound, but it warmed my heart to see Sergio and the Matsuriza again on their reopening day.
Sergio the Juggler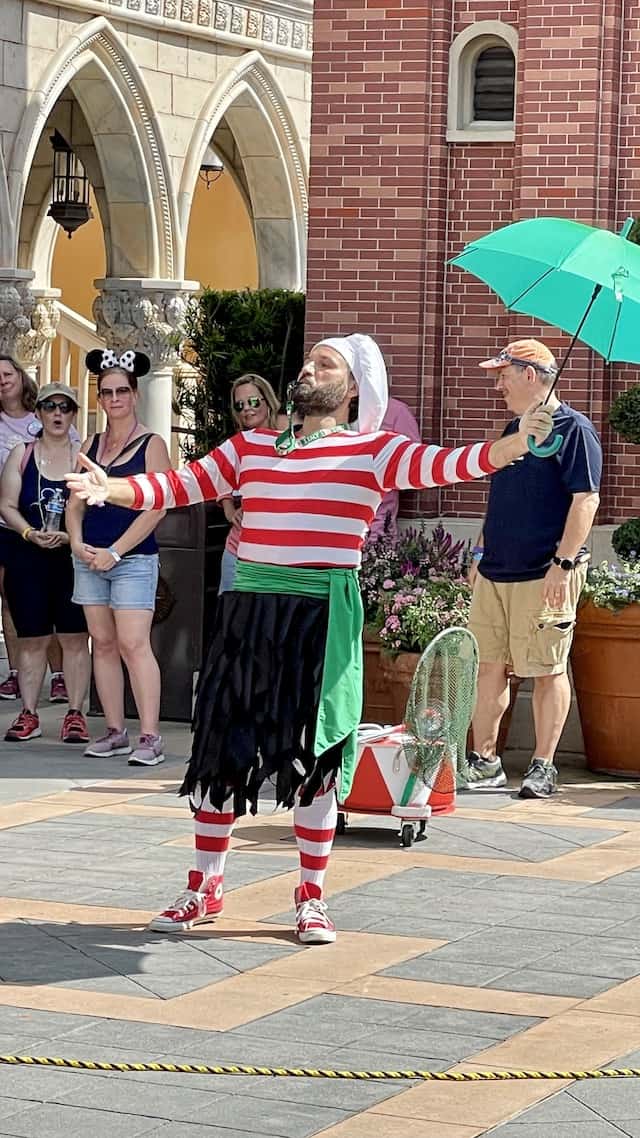 I guess the first thing one would notice if they went to see Sergio is that it is not the same Sergio as we saw before the parks closed last year. If you have never seen this show, you wouldn't notice that (of course). He was a guest favorite, and many were devastated when he announced last year he would not be performing at Epcot.
The act still remained the same for the most part. There is crowd participation, but from a bit of a distance. He starts with the whistles as the music begins to play that signals his arrival.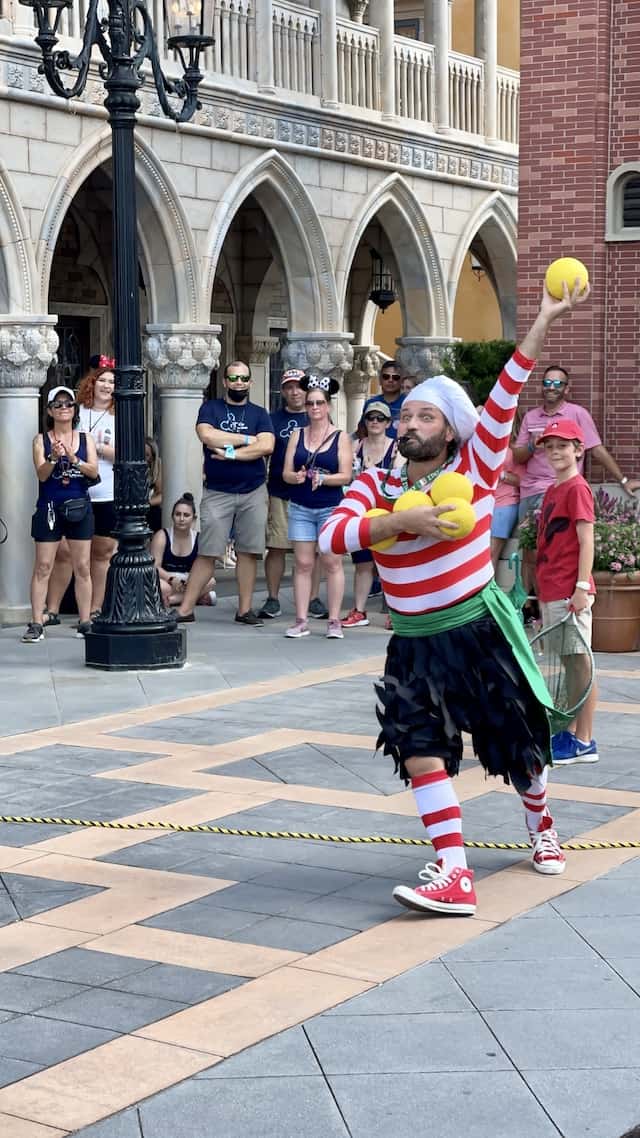 He has a small stash of props which he uses for his act. He juggles, "walks the tight rope", tosses his umbrella about, and certainly loves when the crowd cheers for him. This is a comedy act, and you will laugh! You will also remember that whistle which he blows for roughly 14 minutes and 59 seconds of his 15 minute performance.
He still chooses children from the crowd to help perform some tricks with him. This was my favorite part of his performance. To see kids be part of the show and be part of a crowd gathered around was really special. So much of the magic that sets Disney apart has been missing for far too long.
Be sure to check Character Locator for Sergio's show schedule!
Matsuriza Drummers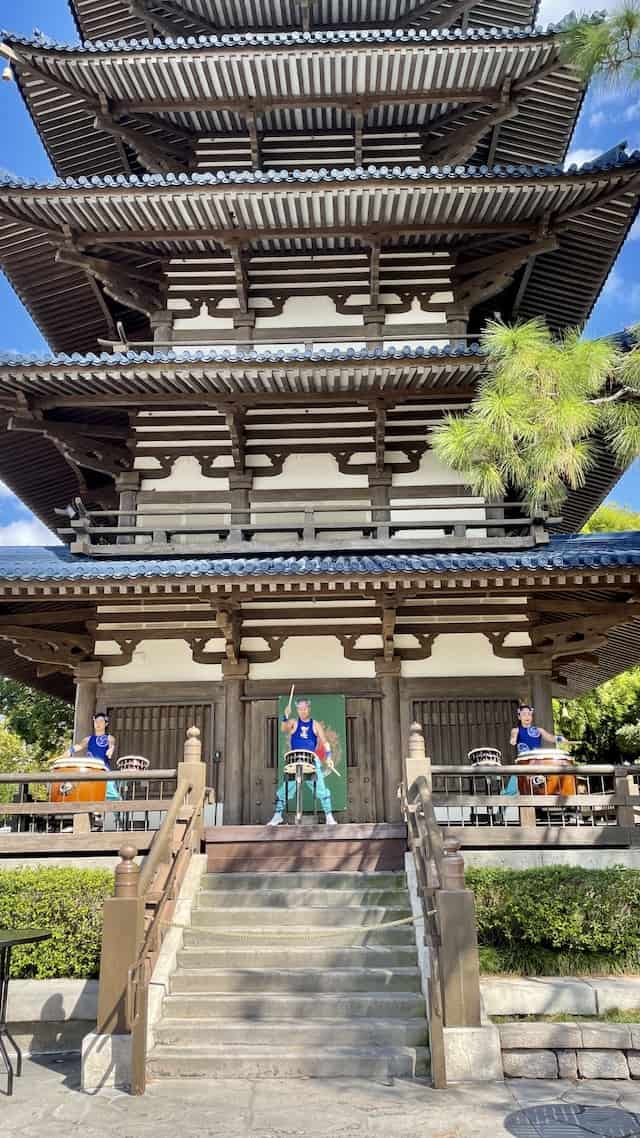 Next, I made my way over to the Japan Pavilion to catch the Matsuriza drummers. Their name means the festival of drumming. The drummers play traditional beats, but they are very loud. You will certainly not miss them if you are passing by the pavilion.
A brief announcement begins to lay a bit of background for the performers and why drumming is part of Japanese culture.
Drummers were used in festivals, for praying for rain, for crops, and even used by soldiers in battlefield. This group originated from Tokyo, Japan where this cherished tradition of drumming has also become an exciting, highly visual art form.

Opening announcment from Matsuriza performance
The performance has remain unchanged since the parks closed. The three performers were already spread out and do not require guest participation. After a few numbers, they bring out a gigantic red drum.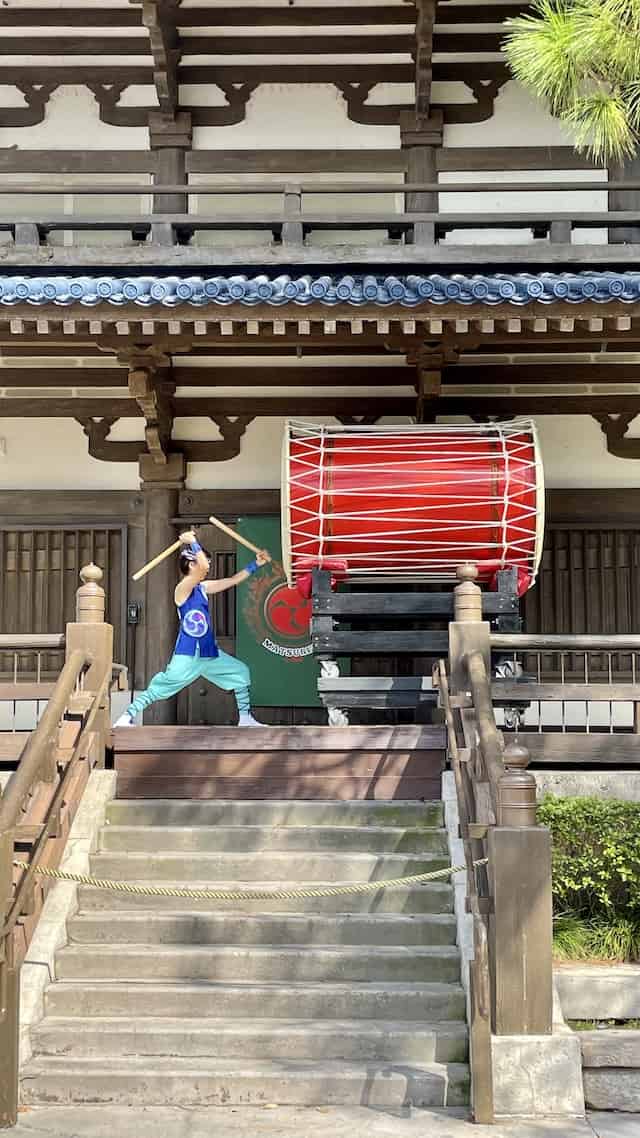 This is not just people standing there, either! It is very artistic in the ways they move, stretch, and bang on their drums. The Matsuriza drumming performance is not to be missed! They bring a special energy to the pavilion that was sorely missed for the past 18 months.
You can see the full show schedule and Kenny's YouTube video of a past performance on Character Locator.
Hopefully we will continue to see more acts return to the World Showcase. I am hopeful the Jeweled Dragon Acrobats return soon. They were one of my favorites!
Do you love the cultural performances in each pavilion? Which one is your favorite? Join the conversation in the comments below and on Facebook.
Are you planning a vacation? Reach out to our trusted travel agency sponsor Authorized Disney Vacation Planner
Mouse Class Travel
!