Refurbishment can be a dreaded word both in the theme parks and at the resorts because they can really affect your travel plans. One deluxe Disney World resort is set to undergo a very lengthy refurbishment.
Animal Kingdom Lodge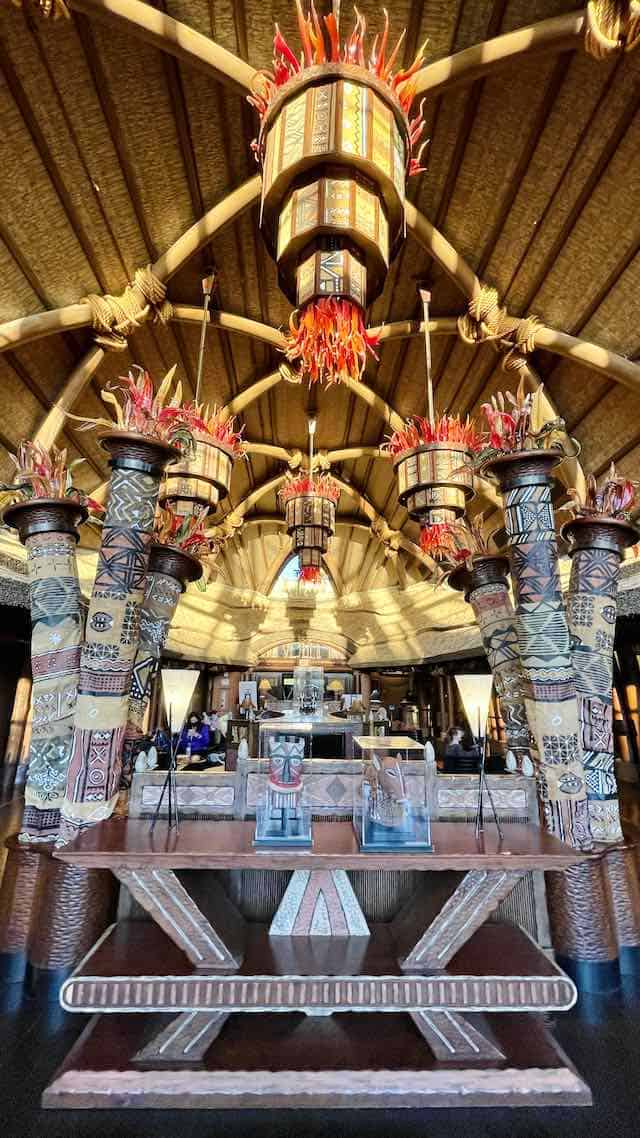 Animal Kingdom Lodge is themed after an African Savana. Let me tell you, Disney delivered on this theming. From the deep wooden accents to the African animals grazing right outside your window, you may forget you are even in Florida.
Disney describes the Lodge as, "Step into the heart of Africa at this magnificent Resort hotel. Inspired by the traditional African kraal, the horseshoe-curved design provides spectacular views of 4 lush savannas that over 200 hoofed animals and birds call home. Delight in dazzling pool areas, exciting animal programs and one of the largest collections of African art in the United States as you experience your own African safari adventure with a touch of Disney magic."
Jambo and Kidani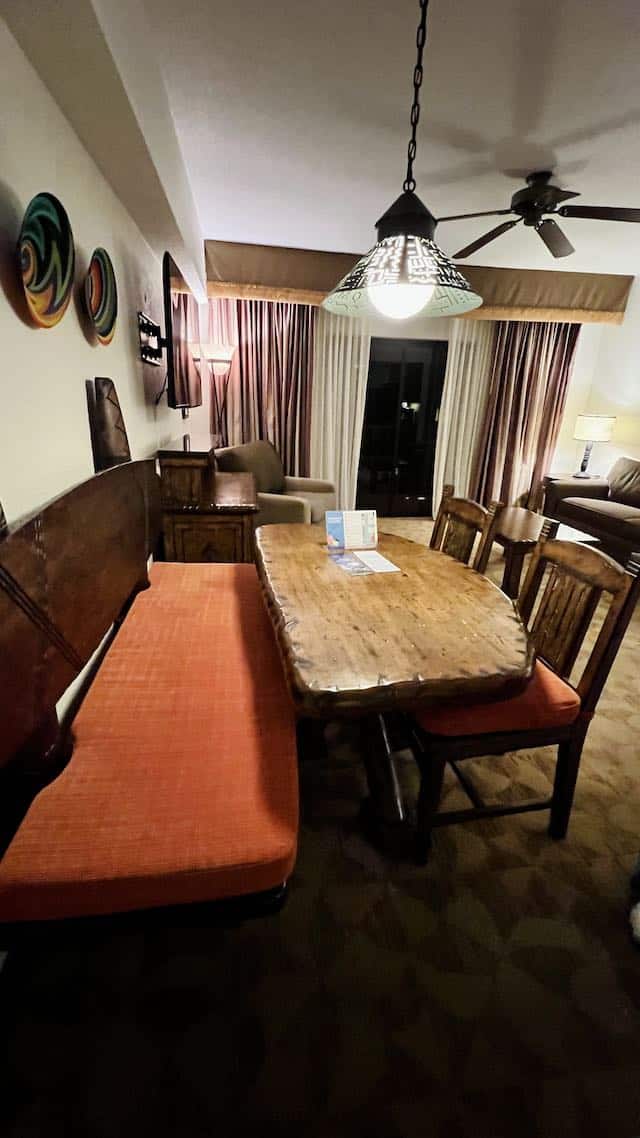 Animal Kingdom Lodge is split into sister resorts: Jambo House and Kidani Village. Jambo is the larger "main building" of the resort. When Disney announced there would be a DVC resort here, Disney renamed the main building to Jambo. Jambo has regular cash rooms as well as DVC accommodations, but not as many DVC rooms as Kidani Village.
So, consider Kidani the DVC portion of Animal Kingdom Lodge. Similar to other DVC resorts, you will find studios, 1-bedroom villas, 2-bedroom villas, and 3-bedroom grand villas. Depending on which view you book, you can step outside and see spectacular views of animals.
Related: check out our review of the 1-bedroom villa at Kidani.
Refurbishment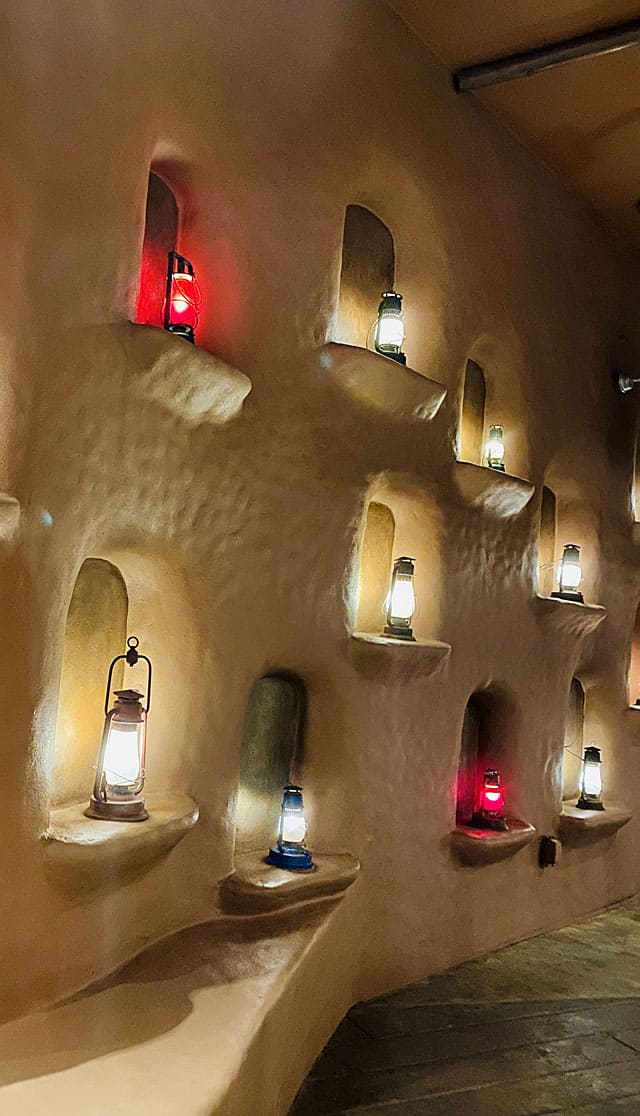 Animal Kingdom Lodge Kidani will undergo a very lengthy refurbishment in 2023. Starting February 1 through September, Disney will be making some changes and updates.
From February 1, 2023 through September 2023, Disney's Animal Kingdom Lodge – Kidani Village will be undergoing refurbishment. During this time, you may be able to see and hear construction during the daytime hours.
Disney has not specified what kind of construction will take place, but it is likely we will see a "soft goods" refurbishment. This may include new flooring, furniture, decor, and more to the rooms and the rest of the resort.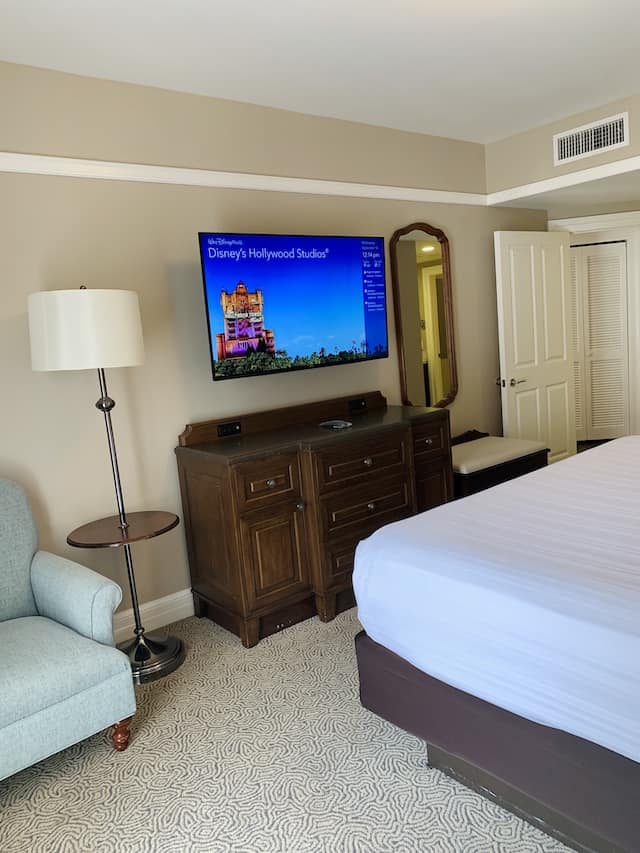 Currently, Disney is also working on Beach Club Villas as well. I am really hopeful that Bay Lake Tower will also receive a refurbishment soon. Those rooms need more outlets!
Are you staying at Animal Kingdom Lodge Kidani this year? Will you reconsider your travel plans or will you still stay there? Let us know in the comments below and share this post with a friend who is also staying there in 2023.