Trying to save some money on your Disney vacation? Making meals in your room could be a way to tighten the budget, but now you won't have to sacrifice taste for cost!
Disney Deluxe Studios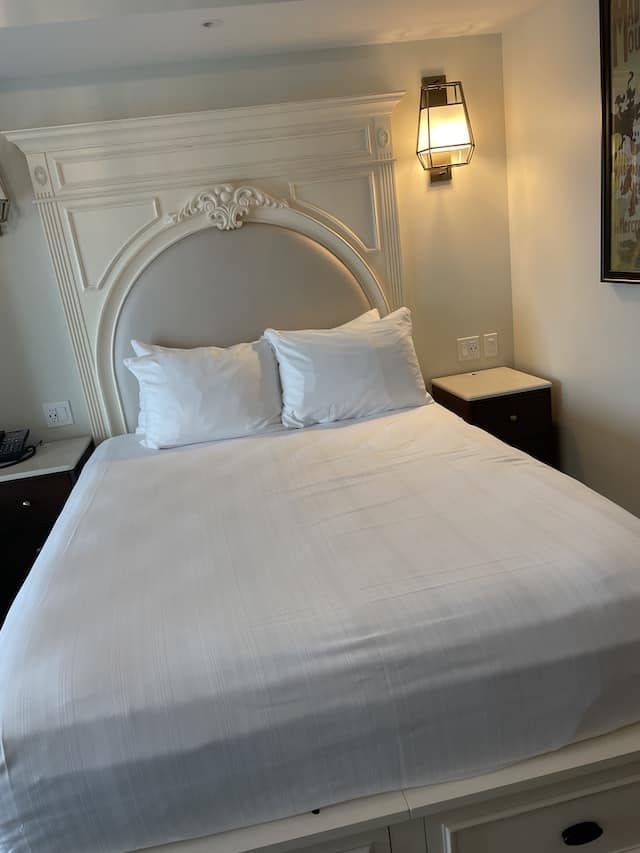 Deluxe Studios are a unique accommodation at Disney. They are part of the Disney Vacation Club or DVC. Disney Vacation Club is Disney's version of a time share. You can read more about the ins and outs of DVC HERE.
You do not have to be part of DVC to book this style of room. Paying cash or renting points is another option. You can go through several different third party companies to rent points or even directly through a DVC owner. Be sure to read about renting points HERE.
What Do you Get in a Studio?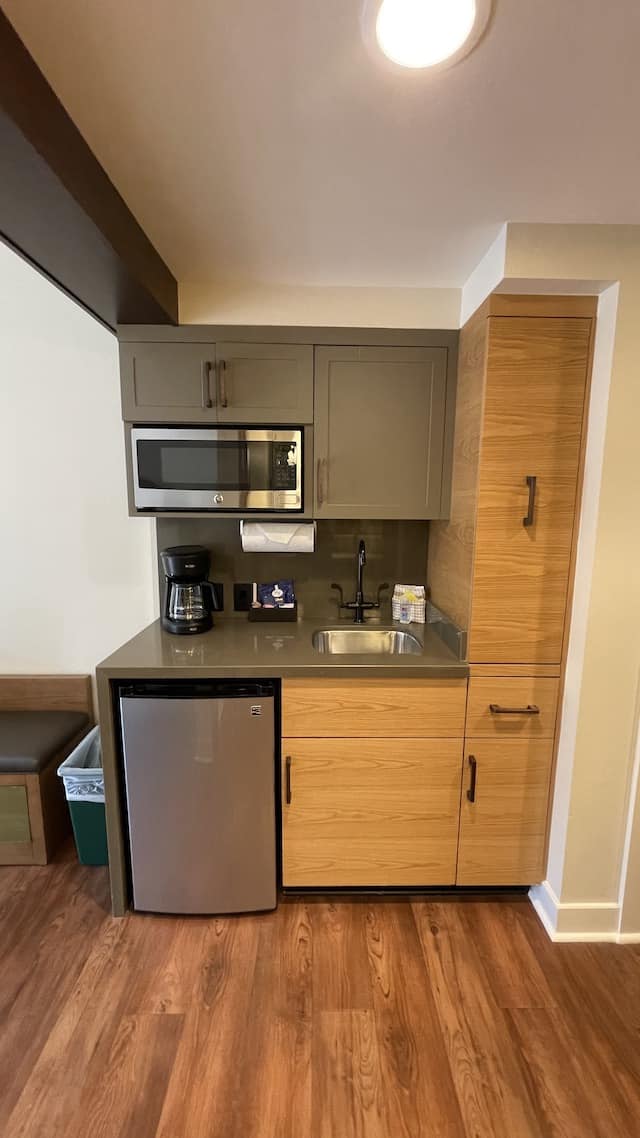 The Deluxe Studio is similar to a regular hotel room. However, there are a few differences. These rooms can sleep four to five guests depending on where you are staying. Most (but not all) also have a pull-out couch or a pull down bed instead of a second queen size bed.
One of my (Heather) favorite parts about a Deluxe Studio versus a regular hotel room is the kitchenette. I love being able to have this separate space to prepare some small meals and snacks. The kitchenette includes a coffee maker, microwave, toaster, and mini fridge/beverage cooler. There is also another sink in the kitchenette area. After having this style of accommodations, I don't ever want to go back to a regular hotel room.
Just having these few extra things can help you prepare a decent and affordable meal for you and your family. Be aware there are some things that you aren't allowed to bring with you.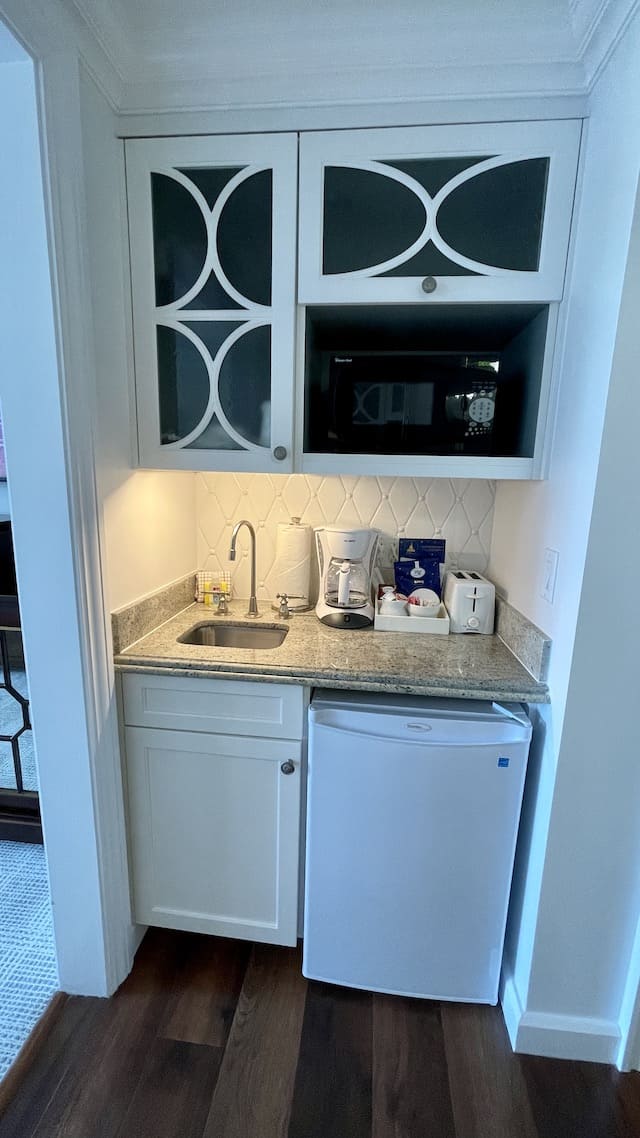 Disney has set some rules that certain items are prohibited in guest rooms. Unfortunately, you can't bring any small appliances that have heating elements. Crock pots, Instapots, and hotplates are not allowed. I know having these items would make it easier to prep meals, but I will show you how to use what Disney provides to make some pretty good meals for a fraction of what those same meals would cost elsewhere at Disney.
It is important that you pre-plan your meals out just a bit to bring the appropriate cooking utensils. Also, keep in mind that you only have a mini fridge/beverage cooler, so there is not a lot of room in there. When I plan my meals, I try to use the least amount of ingredients to accomplish all my meals. I will pick one protein along with other items that I can use across several meals.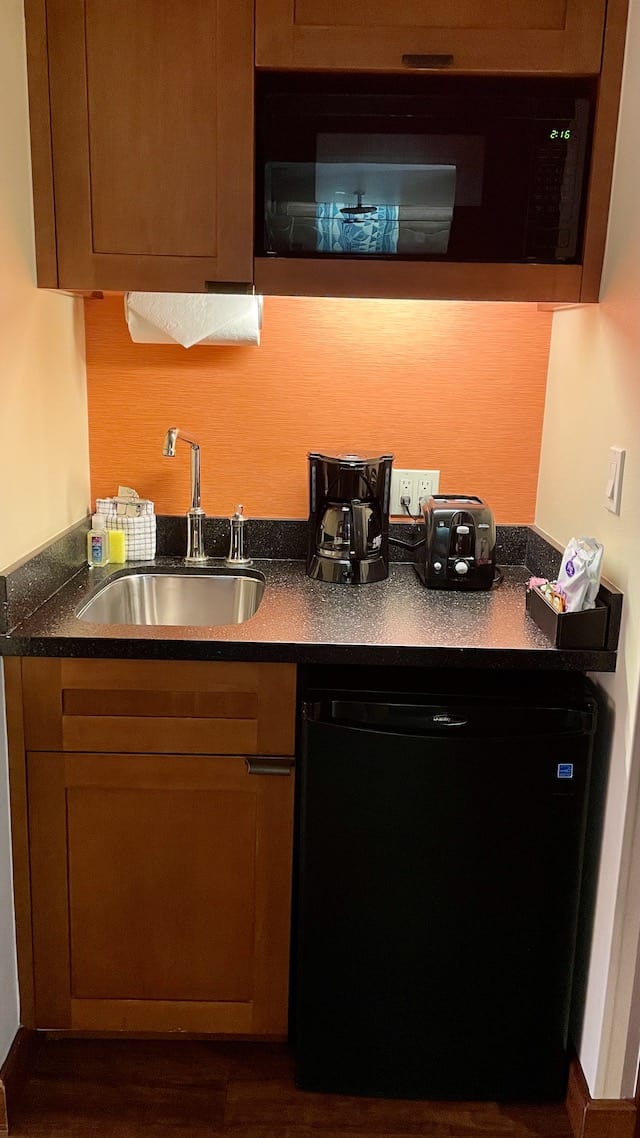 You may need to make a couple of trips to the grocery store depending on how many meals you are preparing, but the savings may be worth it! You could even try grocery delivery! When my family goes to Disney, we pick a couple of Table Service Meals and a few Quick Service meals and then make a few in the room. This way we get to experience everything without breaking the bank!
Did you see my previous post about making meals in your DVC studio? Find three other lunch or dinner ideas HERE. I try to keep the meals simple and easy, but you may not have thought of when traveling. Think of what items (dishes) you will need to use to make your meals with. If you can't pack them maybe stop by a Dollar Store to grab these items.
Here are two more lunch and dinner ideas that you could use during your next stay in a DVC Deluxe Studio.
BLT or a Club Sandwich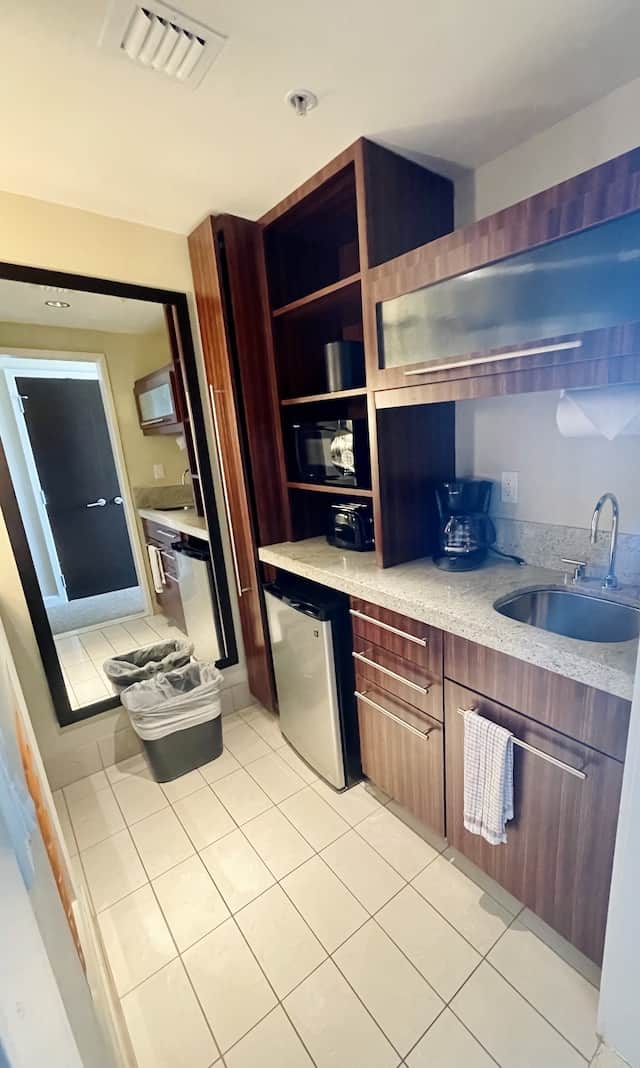 I did say easy but ones you may not have thought of! Things you will need:
Bread
Lettuce
Tomato
Bacon
Cheese
Deli meat of your choosing
Any condiments
You have a toaster, so don't forget to use it! Toast up your bread for that real club feel. You can buy precooked bacon or raw bacon. Your studio comes with a microwave. I would bring some microwave safe dishes to prepare these meals. Cook your bacon as directed on the package. Everyone will be wondering whose food smells so good when they smell your bacon cooking!
If you can grab pre-cut veggies at the store, that is best. This way you don't have to cut anything. Assemble your sandwich. You are not going to miss any park food here. Pair this sandwich with some chips or some pasta salad from the grocery store deli counter and it is one tasty and easy meal!
Chicken Tacos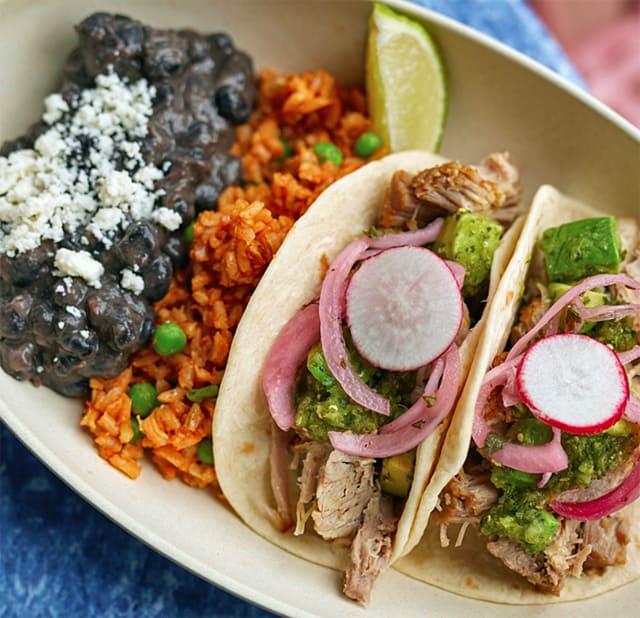 Chicken tacos is a quick and easy meal. Yours might look and taste better than ones you would find in the park, and it will be much cheaper! Things you will need:
Fully cooked chicken (like Perdue shortcuts)
Flour or corn taco size tortillas
Shredded cheese
Sour cream
Guacamole
Lettuce
Tomato
Microwavable rice
Refried or black beans
A bag of fully cooked chicken strips like Perdue Shortcuts does the trick here, and you can even get them in different styles like fajita or rotisserie. They are simple and easy to heat. You can buy pre-cut veggiess in the produce section for a toppings bar or use leftovers from your BLT or club sandwiches from earlier in your trip.
Set up a toppings bar and everyone can make their own tacos. Complete this meal with a side of microwavable Mexican style rice and a side of refried or black beans. Grab a margarita from your hotel's bar and you might even feeling like you are visiting the Mexico Pavilion at EPCOT.
Final Thoughts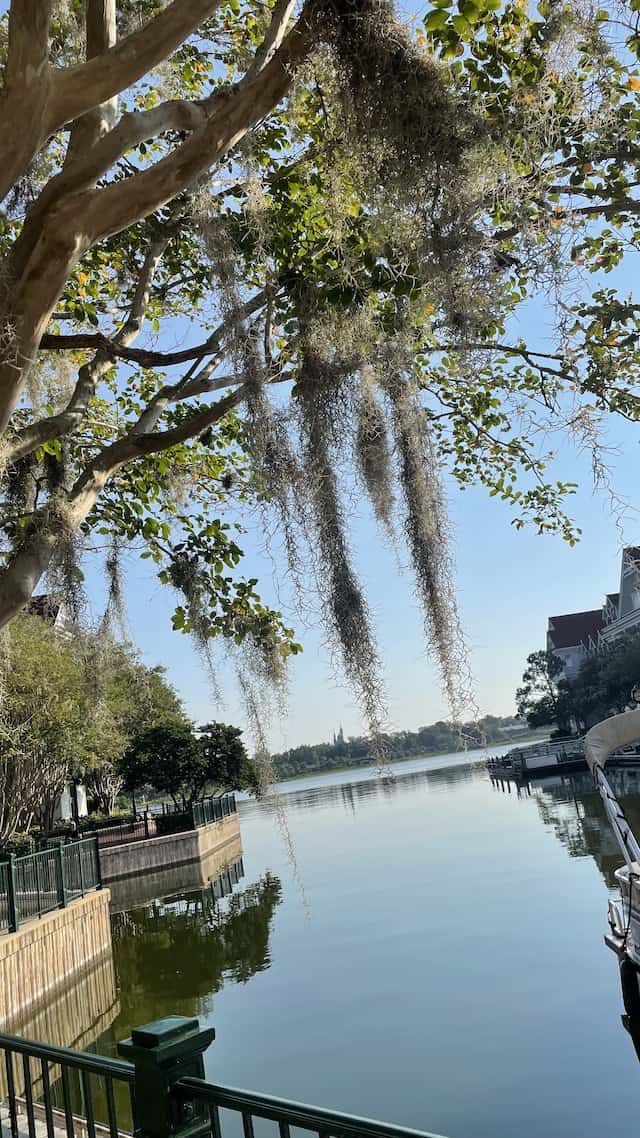 When I am on vacation, I don't love cooking, but I love having down time in the room. By scheduling a few meals in the room and a few meals out, we get the best of both worlds (did you sing Hannah Montana right there?).
Making meals in your room can save money. I like to save money in only place, so I can spend a little more on something else.
This is a great way to save some money on your vacation. We like to save in one place so we can spend a little more somewhere else – maybe a nicer dinner or an extra Mickey Bar. I hope these meals help you during your next stay at a DVC Deluxe Studio.
What do you think of these meals? Would you make any of them during your next DVC Deluxe Studio stay? Have you made other meals? Let us know in the comments below and share this post with a friend who stays in DVC Deluxe Studios, too!