Disney just released dining packages to get your spot to take in this popular parade. Check out details and prices here.
Disney Parades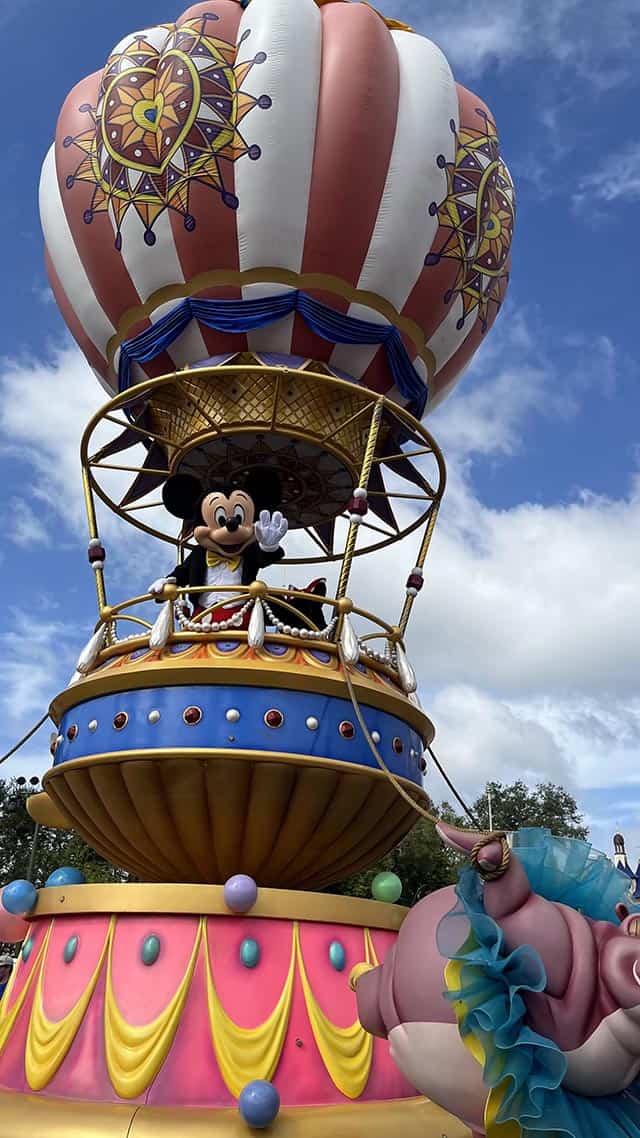 We were delighted when the Festival of Fantasy Parade returned this year to Walt Disney World. This triumphant return did leave our Disney pals on the West Coast a little left out. At the D23 Expo, Disney shared that the Magic Happens Parade will return to Disneyland.
On February 27, 2020, Disneyland premiered its first new daytime parade in over a decade, called "Magic Happens." This parade was greatly enjoyed by guests for only a short period of time due to the closure of the parks in March 2020. Since that time the parade hasn't returned.
Plaza Inn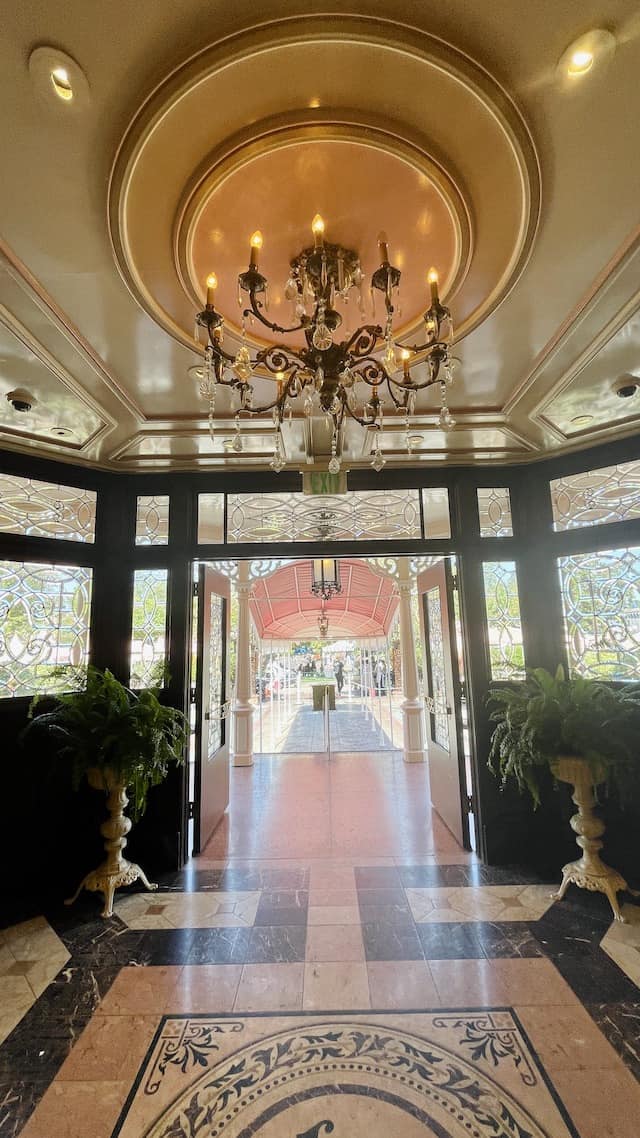 This is an opening day restaurant, and one that Walt Disney himself loved to dine inside. Lillian Disney, Walt's wife, handpicked many of the restaurant's authentic 19th-century interior furnishings. The Victorian stained-glass ceiling, marble foyer and ornate gingerbread woodwork, which were all salvaged from an old home in Los Angeles' historic St. James Park neighborhood.
Guests can dine at The Plaza in for breakfast, lunch, and dinner. Check out Monica's recent review of this character restaurant HERE.
When Magic Happens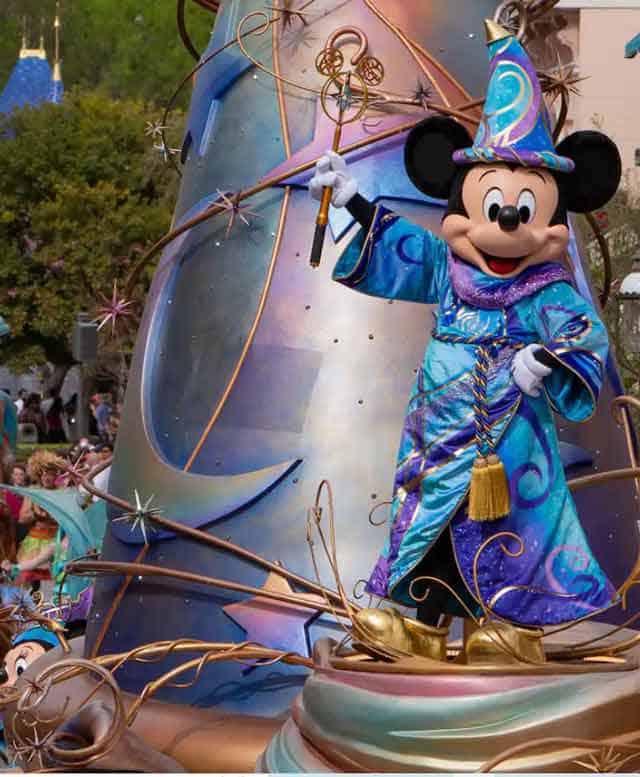 When Magic Happens features several distinct "stories," with a delightful mix of characters. Watch Moana ride the crest of a beautiful wave in her voyager canoe, followed by Coco's guitar-strumming Miguel, who is joined by his dog Danté and other fantastical spirit animals.
Behold the enchanted forest from Frozen 2, as Anna, Elsa, Olaf, Kristoff and Sven pass by. Then prepare for the grandest finale of all as the parade commemorates memorable story moments from Sleeping Beauty and other Disney classics. It's an incredible procession not to be missed!
Recently, we shared that this parade returns February 24, 2023 HERE.
The "Magic Happens" parade returns to Disneyland February 24, 2023.
Dining Packages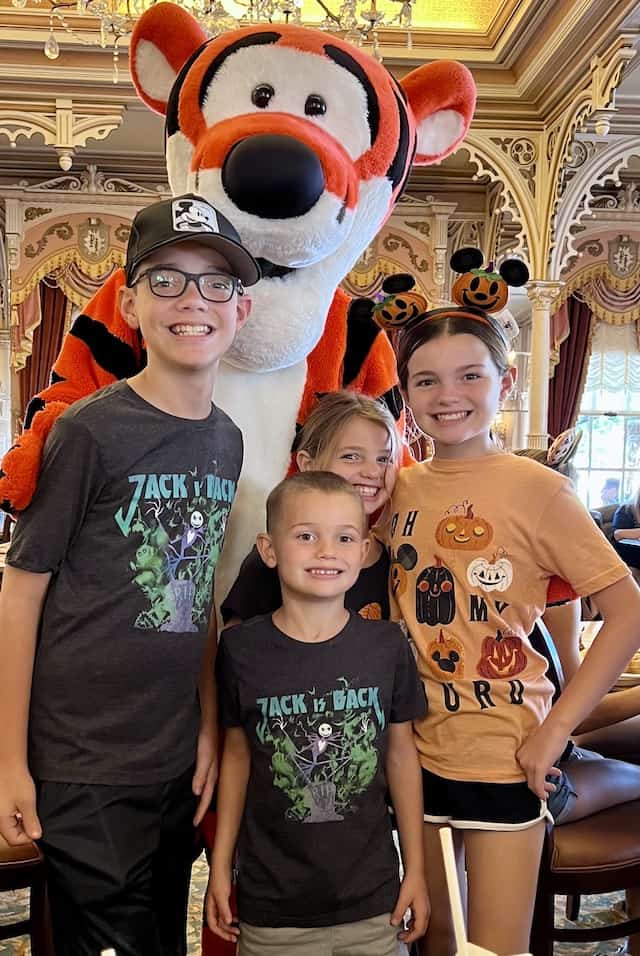 Disney just announced the return of dining packages available for the "Magic Happens" parade. Beginning February 24, 2023, guests can purchase a dining plan for reserved viewing to the second "Magic Happens" parade. Guests can purchase a child or adult meal depending on their age and will receive a voucher to enter the reserved area.
Dining packages are available at Disneyland's The Plaza Inn for reserved viewing of the "Magic Happens" parade.
Dining packages are not available during Disney After Dark Events and on April 9, May 13, May 14, May 29, June 18, July 4 and July 8, 2023.

Meals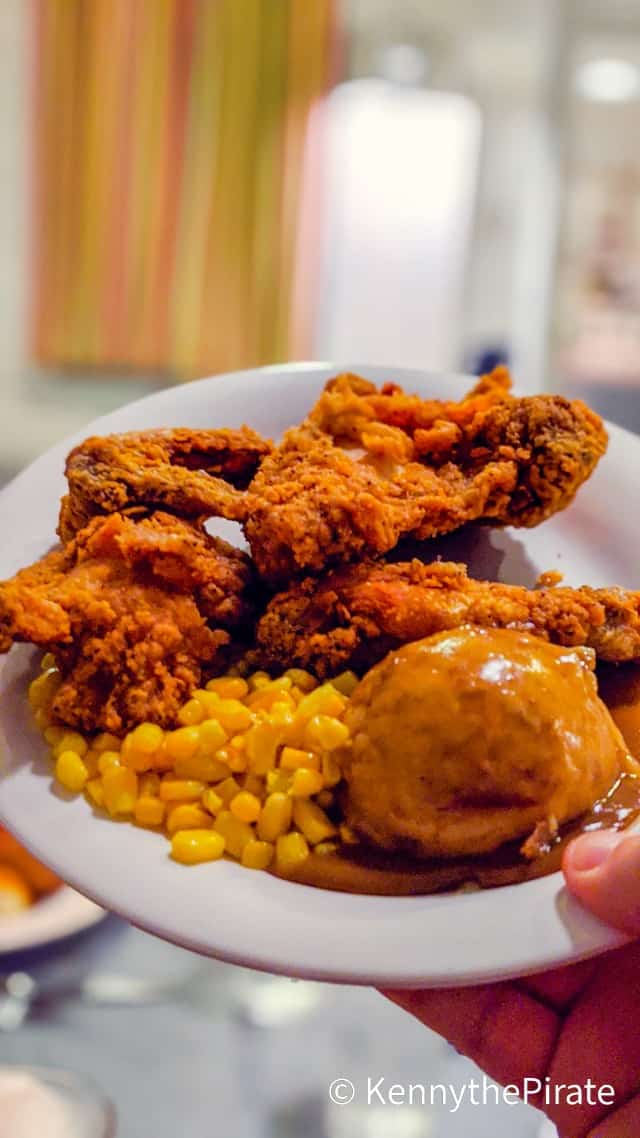 Adult Meal: Short Rib and Fried Chicken with Pesto Mashed Potatoes and Seasonal Vegetables and a Dessert. Choice of Fountain Beverage or Dasani Water.
Child Meal: Chicken Tenders, Mashed Potatoes and Seasonal Vegetables and a Dessert. Choice of Dasani Water or Low-Fat Milk.
Plant-based options are available.
Package Pricing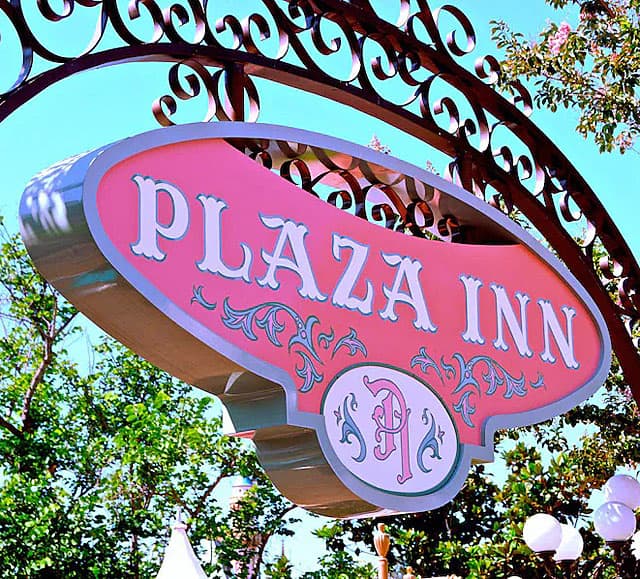 $45 per adult
$25 per child (ages 3 to 9)
Tax is not included; gratuity is not included or required. Both a theme park reservation and valid admission for the same park on the same day are required for park entry and are not included in the prices for the dining experience.
Are you excited about "Magic Happens" returning? Do you plan to purchase a dining package to see it? Please let us know in the comments below and share with your friends.