Sunshine Flyer now has a dedicated location inside the Orlando Airport. Now it will be even easier to find them!
Sunshine Flyer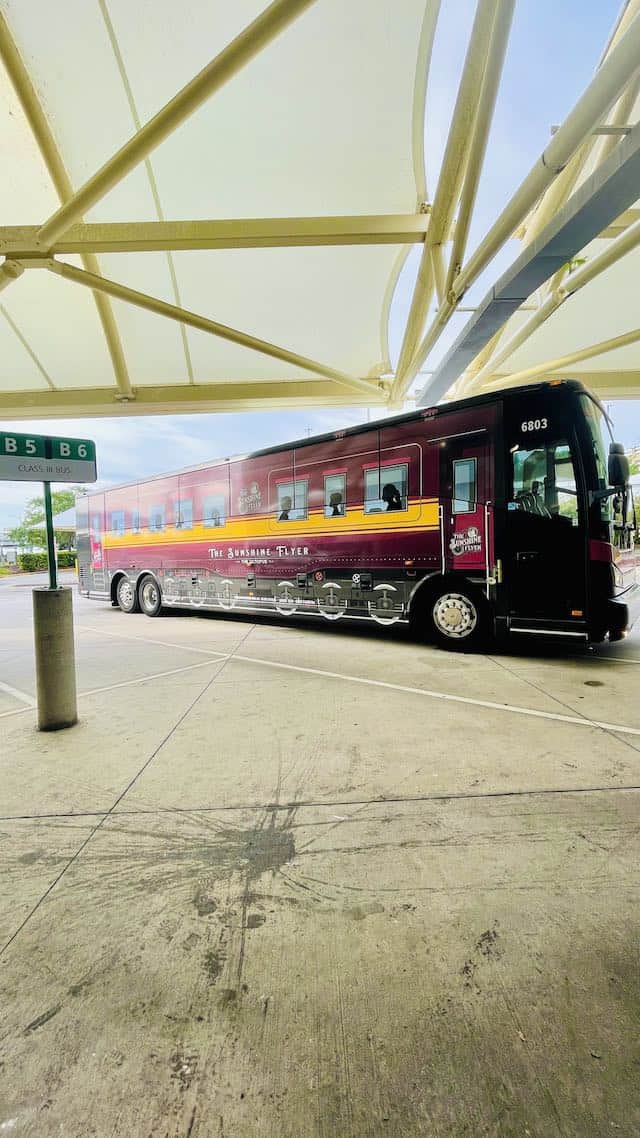 Disney's announcement that they were discontinuing free Magical Express transportation to and from the Orlando International Airport left many Guests stressed about how to get to and from their Disney Resort. Many companies rose to the challenge, but Sunshine Flyer goes above and beyond those other companies.
With an incredible 1920's locomotive theme on its buses, Sunshine Flyer creates a magical experience for Guests. Just as Disney World considers even the tiniest details, Sunshine Flyer does the same.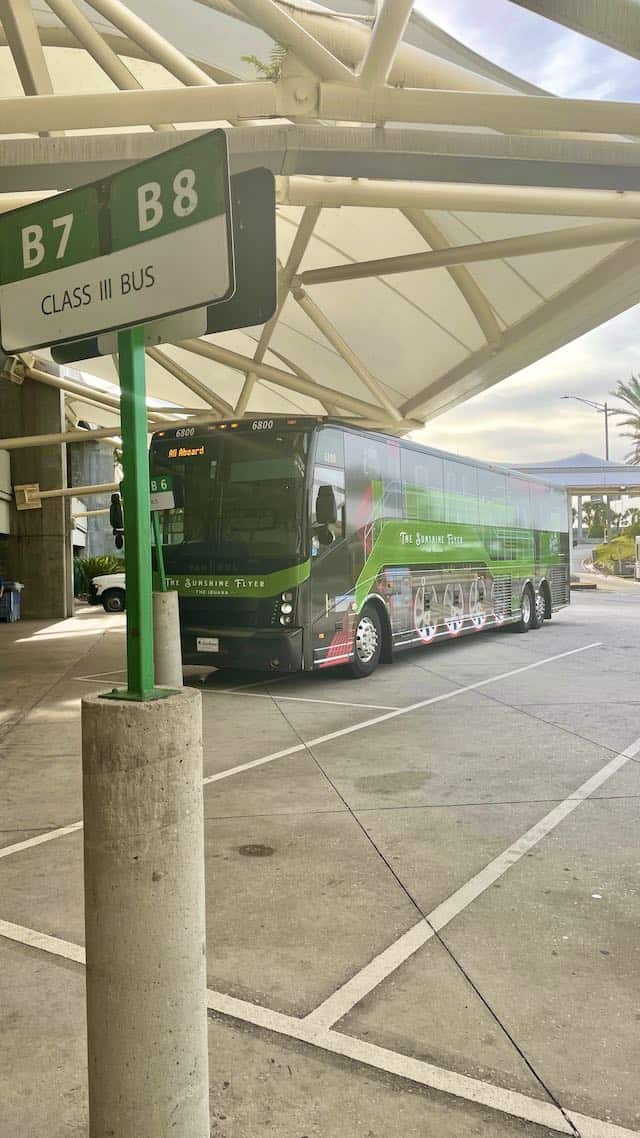 I (Monica) had the chance to chat with Mr. Tony Glibkowski, the Vice President of Sunshine Flyer. We had a great conversation about their plans to expand to meet the demand and the incredible ways they are supporting various groups. You can read about that interview HERE.
I was then able to experience Sunshine Flyer for myself, and I loved it so much! It was a great experience, and I was very excited to talk with Tony again about ways they are making the Guest experience even more enjoyable. See those updates in this post.
New Location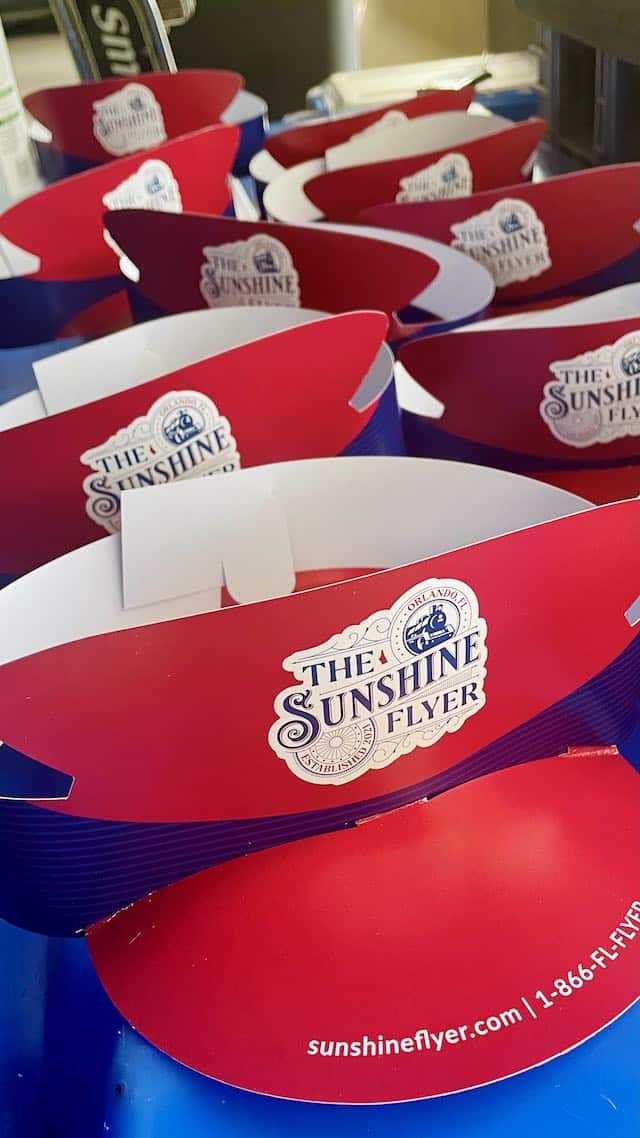 One growing pain that came with starting such a successful business so quickly was the fact that Sunshine Flyer did not have a dedicated location inside the Orlando Airport. Guests have to make their way outside of Terminal B to check in, which can be a little confusing especially if you are not familiar with the airport.
Now, Sunshine Flyer has a dedicated service desk inside the airport. You will still go to Level 1 in Terminal B. There is a row of service counters past the Starbucks, and you will head down to the last one. From there, a Sunshine Flyer representative will get you checked in!
Use this map to get a better idea of where they are located.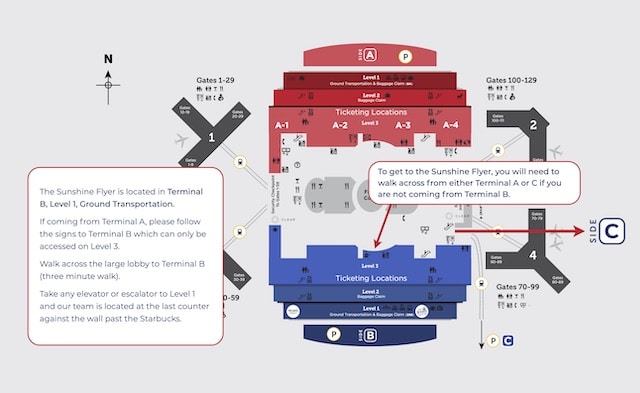 Do you love Sunshine Flyer? Are you happy it's even easier to find them inside Orlando Airport? Let us know in the comments below and on Facebook.