I (Marisol) am here to share my favorite experiences not to miss while visiting Disney California Adventure Park during this year's holiday season.
Holiday Toy Soldiers and Santa Claus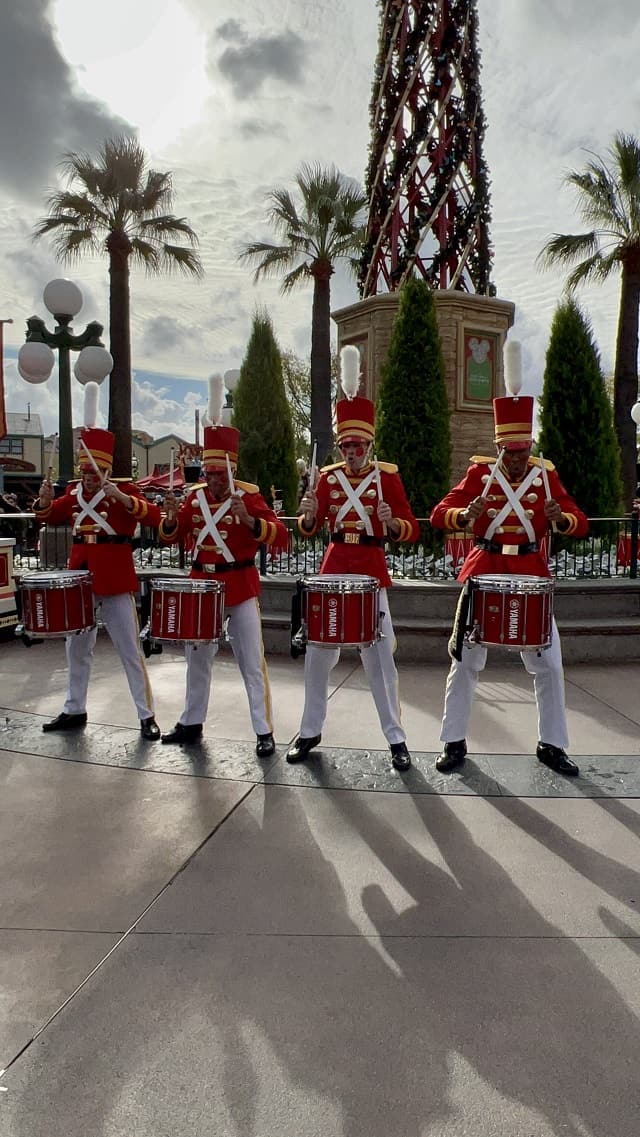 In my last article, I focused on my favorite attractions and entertainment during the holidays at Disneyland Park. In this article, I will focus on my favorites at Disney California Adventure Park. When visiting the Disneyland Resort park for the holiday season, if I had to choose between visiting both parks I would have to confess that it would be DCA. Why?
There are so many different ways to enjoy the holiday season at this specific park through food, music, dance, entertainment and more!
I can't start this article without mentioning my absolute favorite, which is the Holiday Toy Drummers. There is something about toy soldiers rocking out with their drums as they all put on a playful performance full of holiday music and humor. I usually make sure to watch them at least twice a day during my visit to the park. They just make my heart so happy. The Holiday Toy Drummers can be found performing four shows throughout the day at Paradise Gardens Park.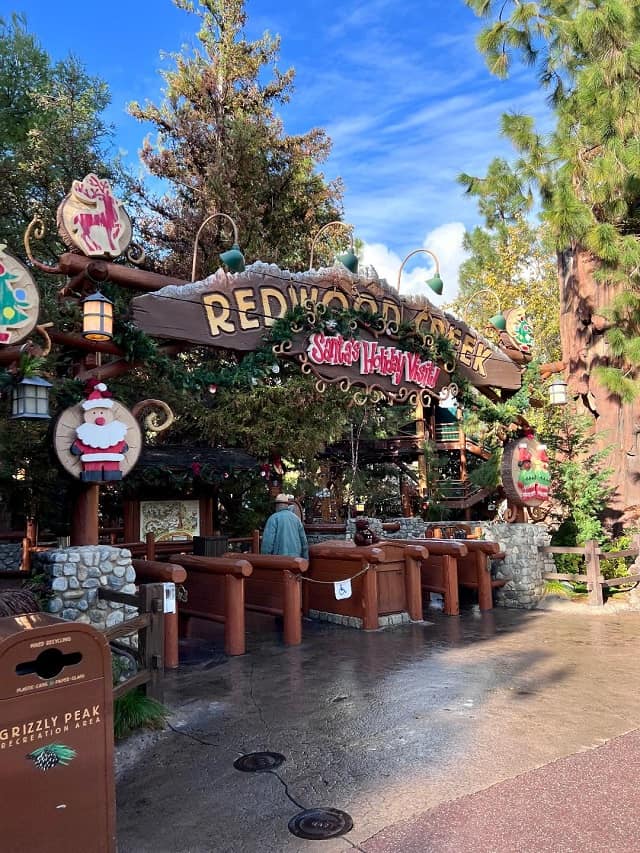 Visiting Santa Claus at DCA is an experience unlike anywhere else during Christmas time. Children of all ages will find the big jolly old fella at Redwood Creek Challenge Trail. For anyone who has enjoyed this section of the park during non-holiday times will find themselves immersed in nature with trails with a variety of activities to enjoy for all ages.
During the holiday season, this area transforms into Santa's Holiday Visit which includes meeting Santa, Treats for Santa, All Ducked out! (rubber duckies float game), Fly with the Reindeer! (zip line), Jingle Bridge!, Fun with Chip & Dale! and More!
Do not have time to visit Santa Claus before Christmas Eve? No worries, as Santa Goofy will be taking over for a limited time after the 25th of December!
Parades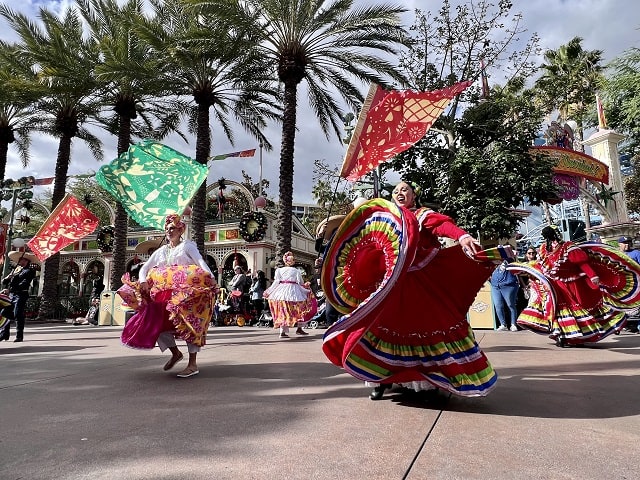 Disney ¡Viva Navidad! Street Party  is exactly what the name implies. It surely is a fiesta and not to be missed! Delight in a celebration of holiday traditions from Mexico and Brazil, brought to life by cultural performers.
It features Donald Duck, José Carioca, and Panchito Pistoles as the main stars of the attraction. It first started its run in 2013. The parade is split into two segments. The first segment is a Mexican segment hosted by Panchito; the second segment is a samba dance by José Carioca, followed by a giant Santa and Mrs. Claus mojiganga puppets, and Mickey and Minnie Mouse which come out for the finale as everyone performs "Feliz Navidad" by José Feliciano.
Tip: Make sure to take a seat in front of Bayside Brews situated in between Jumpin' Jellyfish and Silly Symphony Swings as the main float which features José, Panchito and Donald Duck stop right in front of this location for the entire duration of the fiesta.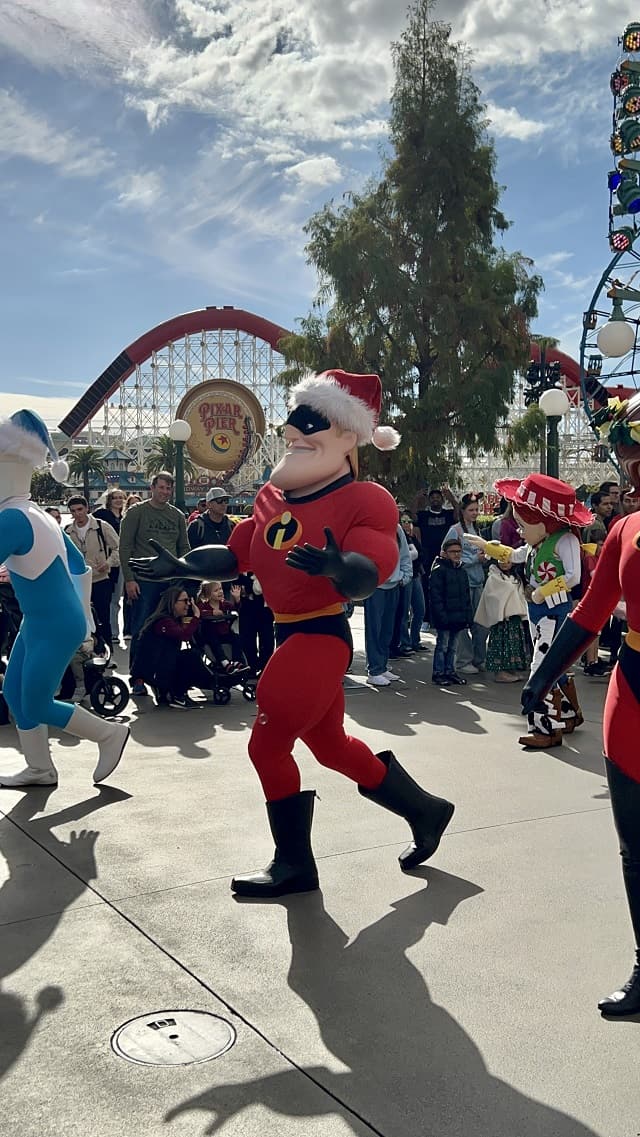 The Mickey's Happy Holidays is a mini parade/cavalcade as Mickey and his friends dressed in their holiday best dance through the streets beginning at the Paradise Gardens Park all the way down to Buena Vista Street and over to Hollywood Boulevard. This is a great way to see all your favorite characters in one location which includes Mickey and friends and many Pixar favorites such as from the animated film Toy Story and the Incredibles.
There are four showings and times can be located on the Disneyland app and schedule of events.
Festival of Holiday Market Place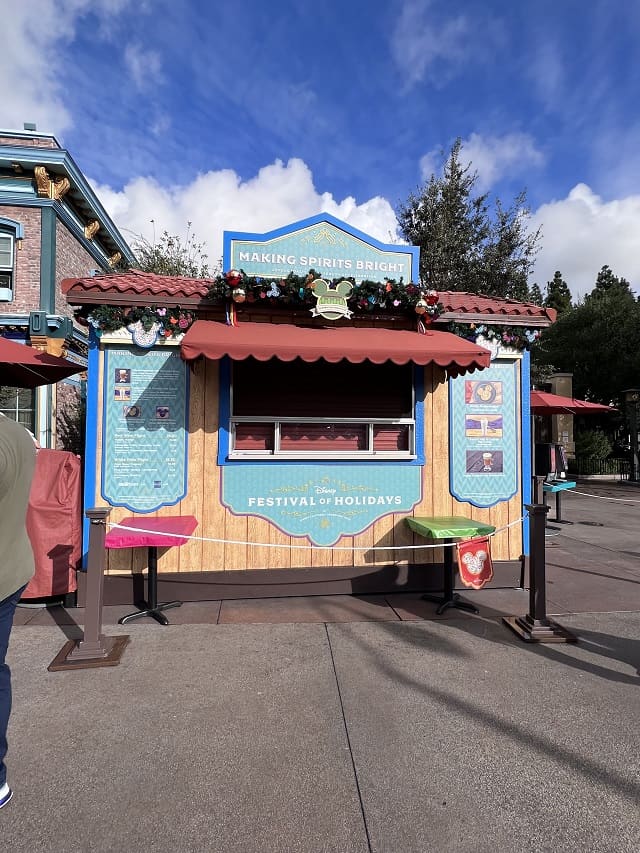 The Festival of Holidays at Disney California Adventure has returned at the Disneyland Resort! The 2022 festival dates are November 11, 2022 through January 8, 2023. This year's festival features 10 Marketplace Booths along with different food and beverages at additional locations throughout Disney California Adventure Park.
If you plan on enjoying many delectable tastings, I would strongly recommend purchasing the Sip and Savor pass that is available to purchase for $59.99 +tax. The pass comes with 8 tabs that can be redeemed at the Festival Foods Marketplaces for one food item of non-alcoholic beverage. It also comes on a commemorative lanyard.
Additionally, to save time at each booth, guests are invited to pre-pay for items located at other booths. You will receive a receipt which you will then present at the other booths! No waiting at each booth to purchase item by item, booth by booth! Easy peasy!
2022 Entertainment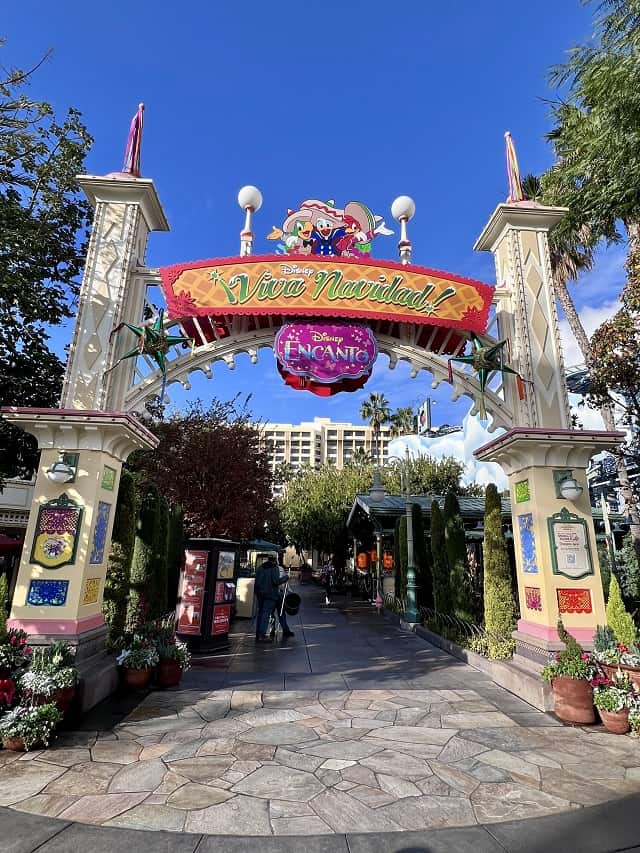 There are a variety of entertainment offerings at the Festival of Holidays celebrating Christmas, Navidad, Hanukkah, Diwali, Kwanzaa and Three Kings Day. In celebration of the many different holidays, Disney California Adventure Park is known to highlight each culture's traditions by offering various free crafts where kids and adults can learn about the different holidays!
These include designing a Christmas ornament, making a Hanukkah dreidel, creating a Diwali lantern, Akash Kandil, making a Mkeka (decorative mat) coloring and creating a papel picado lantern, and coloring an "Encanto" page. Lastly, Los Tres Reyes Magos (Three Kings Day) is celebrated at Viva Navidad with various photo ops and crafts for children from January 6-9, 2022.
World of Color—Season of Light and Characters During Disney Festival of Holidays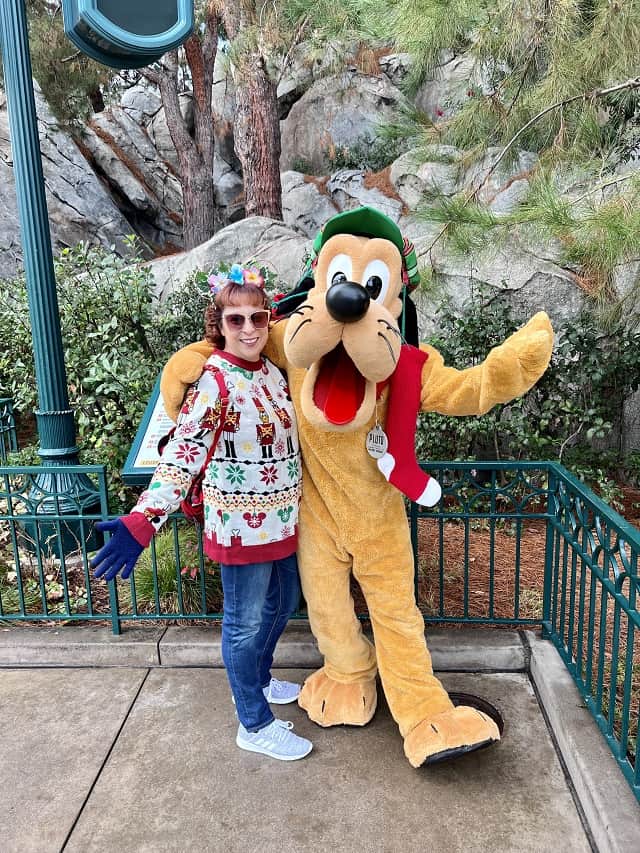 Any World of Color fans? The World of Color-Season of Light is one nighttime water works spectacular that you will not want to miss! This year there are two showings nightly at Paradise Bay. I would highly recommend joining the virtual queue at noon each day to secure a viewing area. This show will surely put you in the holiday mood as your park day comes to an end!
We can not talk about the holiday season without mentioning our favorite characters dressed up in their best holiday attire! Guests will find Mickey and his friends at Carthay Circle, Chip 'n' Dale over at Redwood Creek Challenge Trail where you will also find Santa Claus. Encanto's very own Mirabel is meeting and greeting at her casita alongside with the Three Caballeros at Paradise Gardens Park. New to this year's line up of meet and greets are Carl from UP and Clara Cluck!
Cars Land and Ride Overlays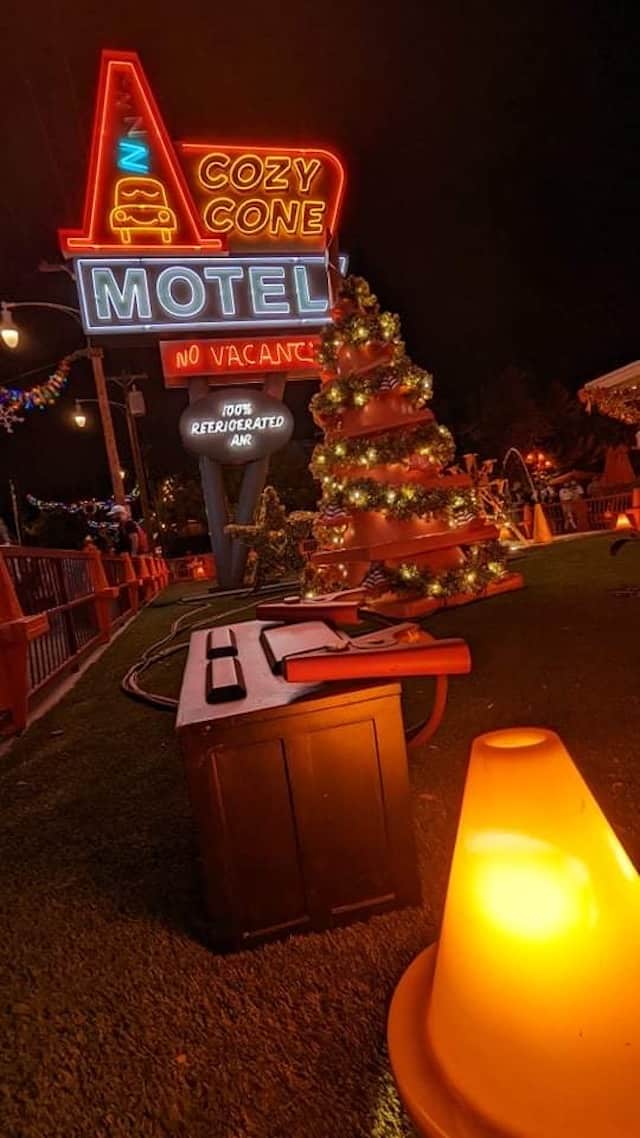 Lastly, it can not be holiday season at the Disneyland Resort without mentioning ride overlays! These include the very cheerful and colorful festivities over at Cars Land! They sure do know how to create the holiday ambience! Take in the wonderful décor throughout the Land as well as two ride overlays.
Luigi's Joy to the Whirl will surely take you for a spin! Make sure to ride at night when the music and lights illuminate the attraction. Mater's Jingle Jamboree is entertaining as Mater sings holiday music showcasing different holidays such as Christmas and Hannukah!
Disney Festival of Holidays at Disney California Adventure run from November 11, 2022 through January 8, 2023.
Will you be visiting Disney Festival of Holidays this year at the DCA? Let us know in the comments on Facebook and in our Facebook group.