There are so many wonderful holiday displays at Walt Disney World. While the parks are filled with decorations, don't forget to check out all of the resorts too! Have you seen the display at Disney's Yacht Club?
Holidays at Walt Disney World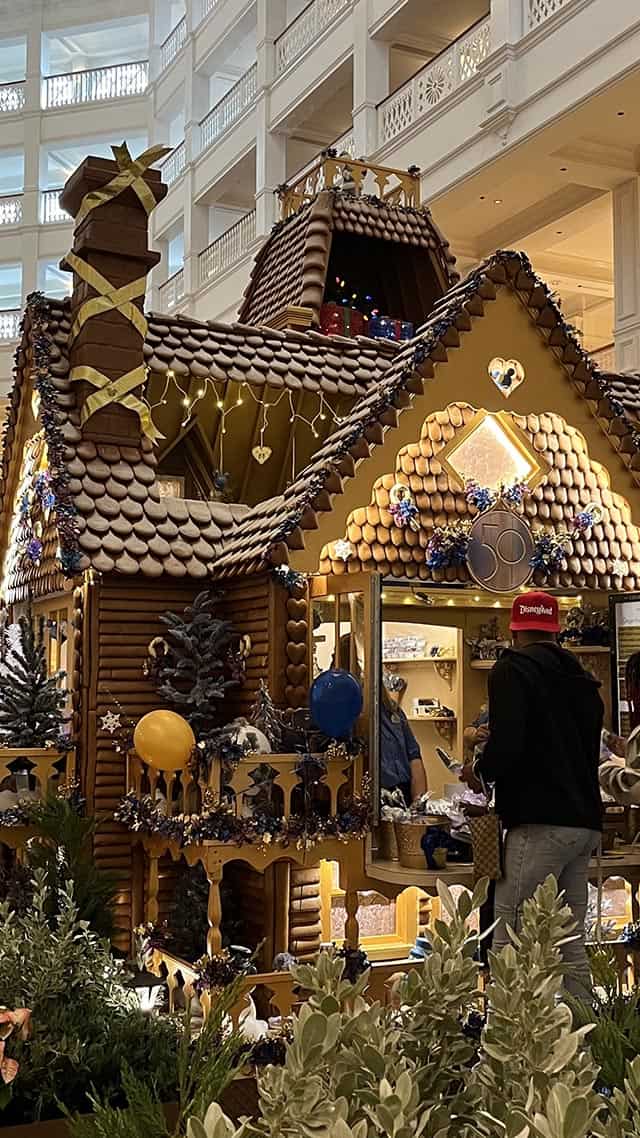 Visiting Walt Disney World during the holidays is such a special time. Holiday decorations can be found everywhere! Decorations can be found in all four theme parks, Disney Springs and in all of the various resorts around Walt Disney World. These holiday touches are sure to bring you joy and get you in the holiday spirit.
We have already seen some wonderful displays at Disney's Grand Floridian Resort and Disney's Beach Club. Be sure to stop by Disney's Contemporary Resort to get a peek of the gingerbread display. This year many holiday displays are also paying tribute to Walt Disney World's 50th anniversary.
Disney's Yacht Club Resort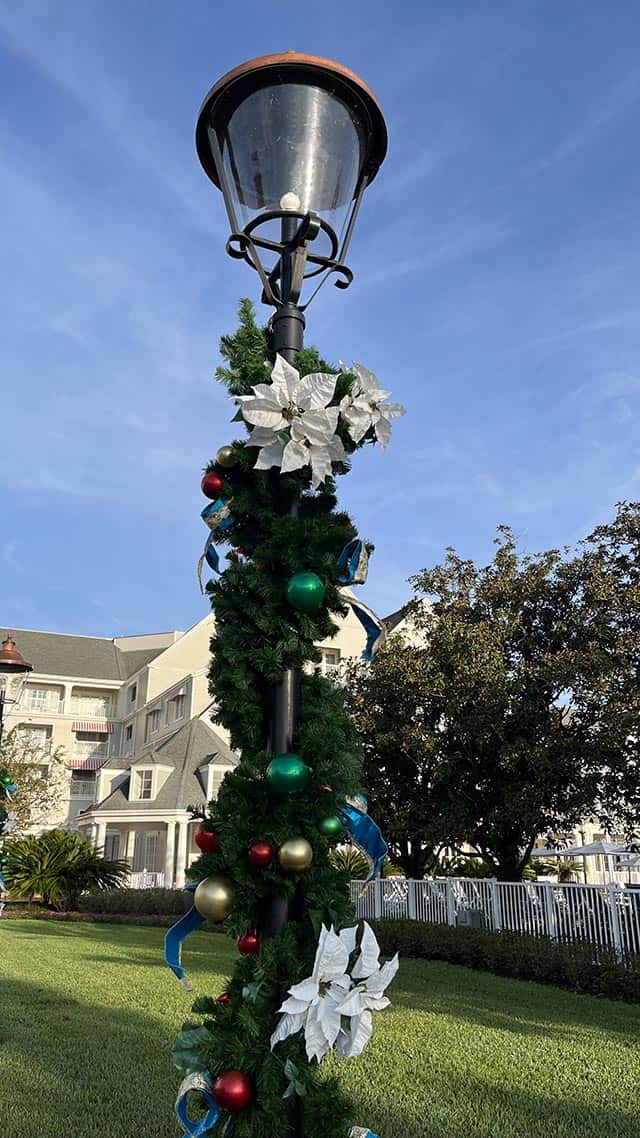 If you head over to Disney's Yacht Club resort, you will find beautiful nautical themed decorations. I love the bold colors of blue and gold. One of the most striking decorations is, of course, the Christmas tree in the lobby.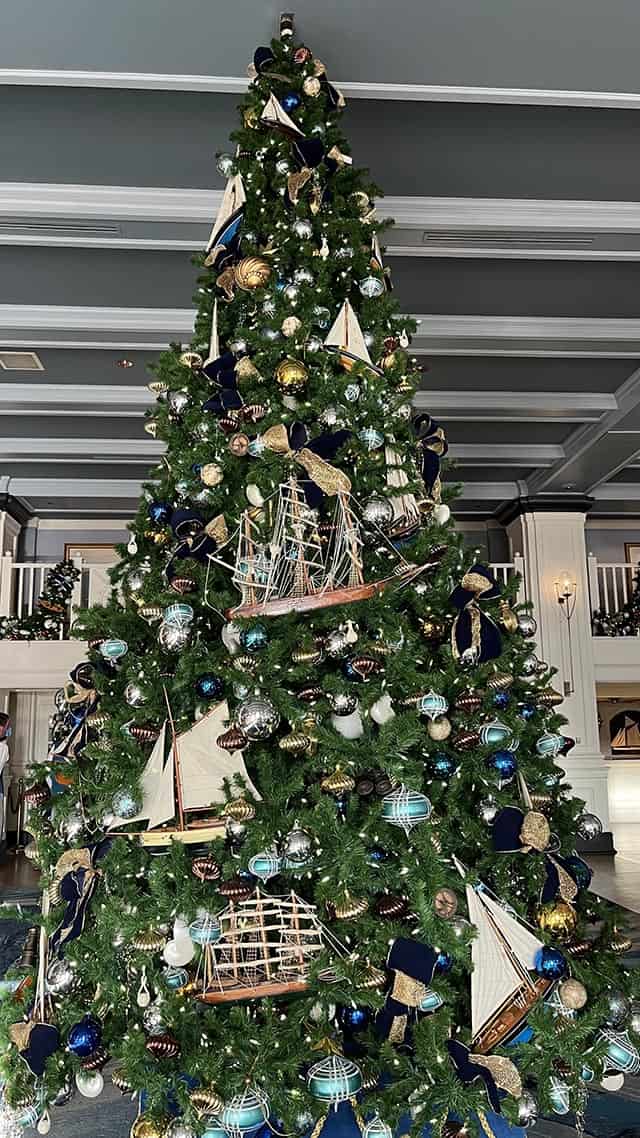 Just look at all of the beautiful ships that are displayed in the tree! I (Maggie) would never really think of putting huge ships in a Christmas tree, but it just makes sense for the Yacht Club.
Mickey's Christmas Village Train Display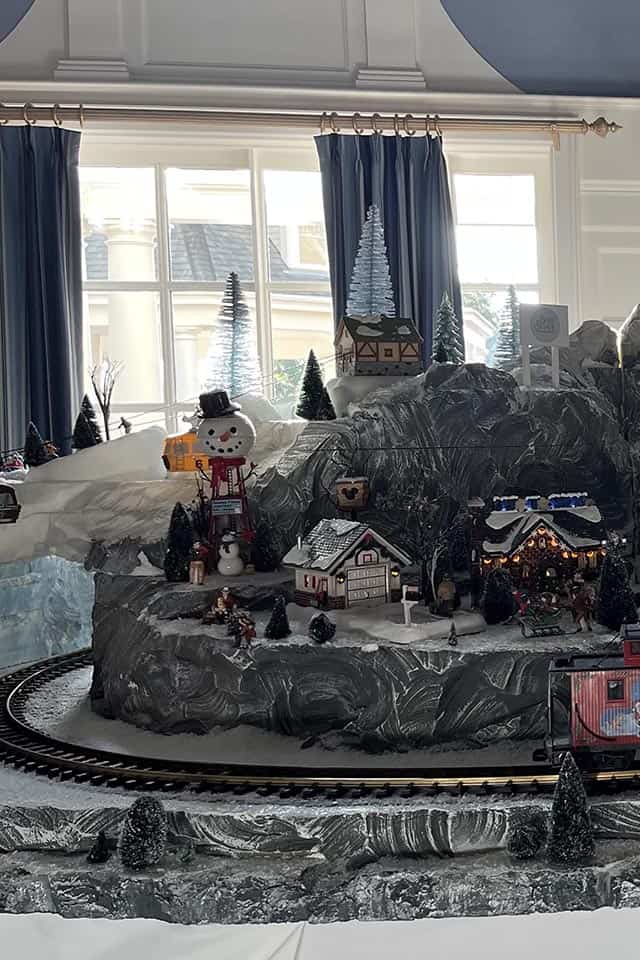 One of the sweetest holiday displays has to be Mickey's Christmas Village Train Display that can also be seen in the lobby. You will find this display right outside in the lobby next to the Ale & Compass Restaurant. If you are a fan of model trains or Christmas villages, you will definitely not want to miss this.
Mickey's Christmas Village Train display returns to Disney's Yacht Club resort!
I love all of the little details throughout the village, like the snowman water tower and is that a little nod to Disney's Skyliner I see in the background?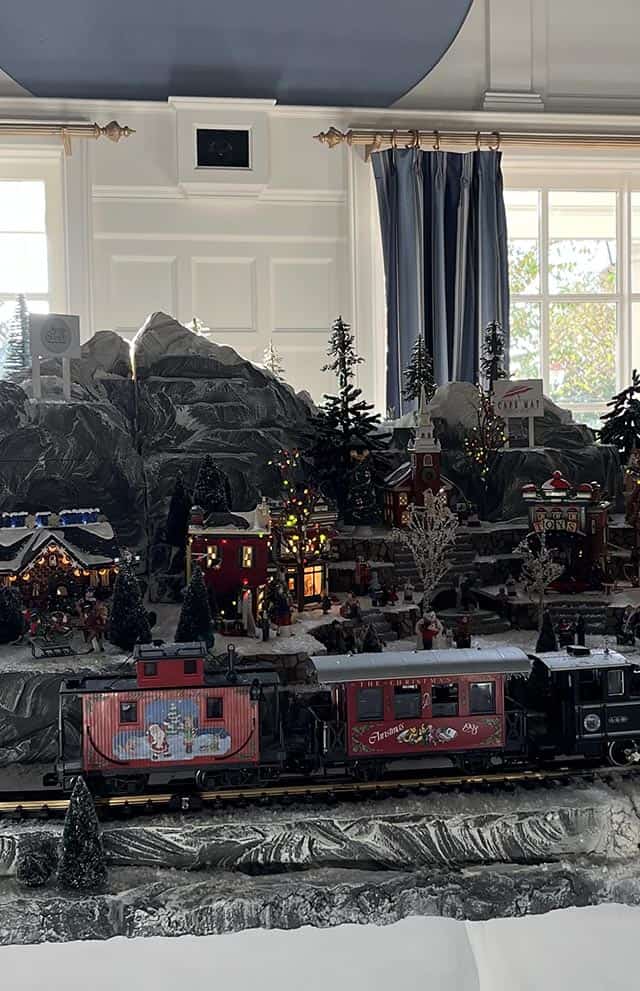 You can also see various places of the village named after resort locations. Can you spot Cape May?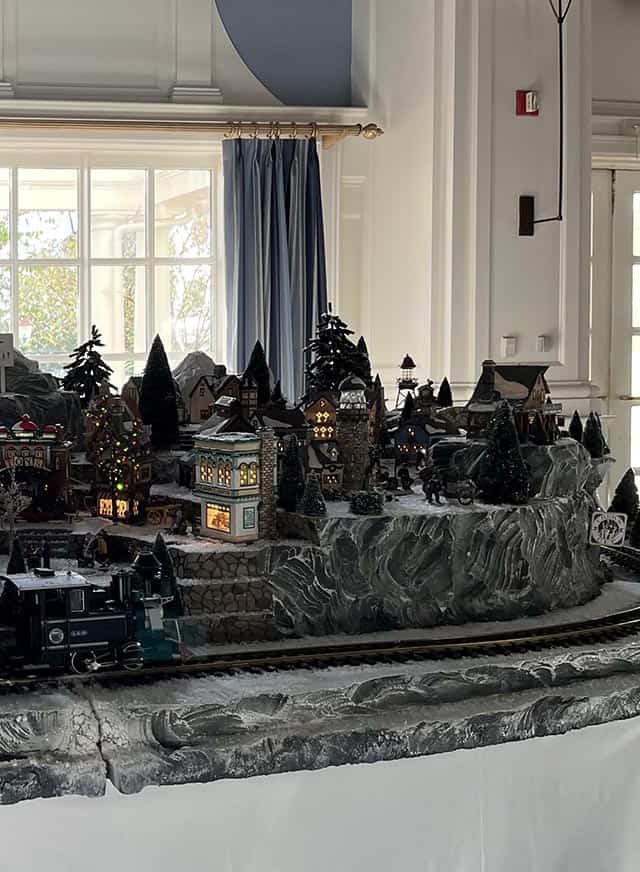 Another fun touch to this display are the lighthouses pictured above. These are quite fitting for the resort and fit in well with Yacht Club's nautical theme.
Have you seen Mickey's Christmas Village Train display at Disney's Yacht Club? What is your favorite resort holiday display at Walt Disney World? Tell us about it in the comments below or share your pictures with us on our Facebook page.